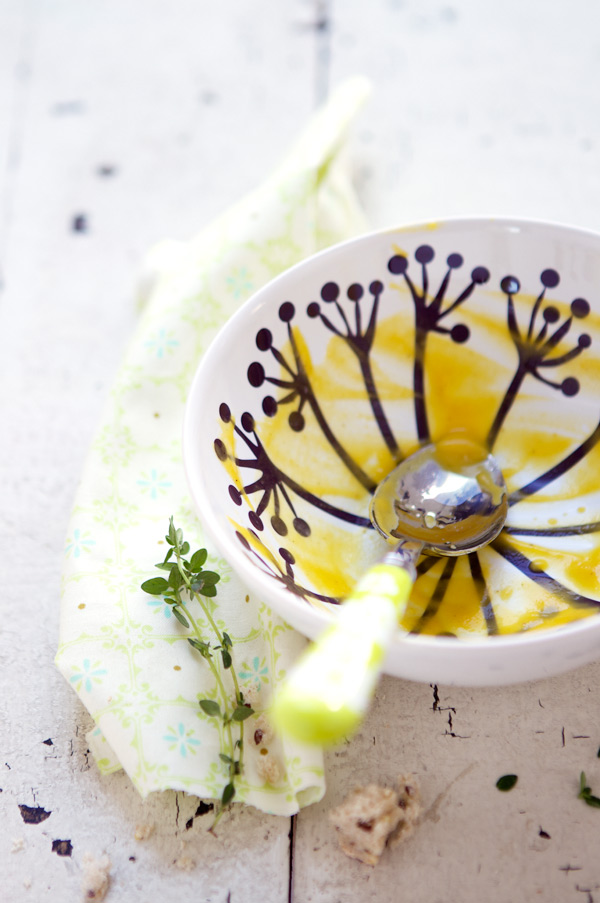 Butternut squash and sweet potato soup with mace
They finally came.
Ten years later. Admittedly, it took time. But it does no longer matter now. The important thing is that it really happened. For real.
I am talking about my brother Benoit. And my sister-in-law Geneviève. We like to call her Ginou. Lulu prefers to say Ninou. She still cannot figure out how to pronounce Benoit so instead, she's made up the word Ota. It's cute!
Benoit and Ginou came with my mother–my father stayed back home in our village in France because he's injured one of his fingers while building a table. "C'est arrivé en bricolant", (It happened when he was puttering around) my mother told me the day I called and she said that he was in the hospital. I got scared. But he is ok now. My father is a tough man. He's been like this his entire life. Like my grandfather. Un vrai fils de fermier.
"Je garderai le chat et les maisons," (I'll look after the cat and the houses) he had added when I called to try to convince him to come too.
He is also known to be stubborn. In a nice kind of way.
We missed him.
But we nevertheless had fun.
So much of it. For two weeks (and that's also why you didn't see me here during that time.)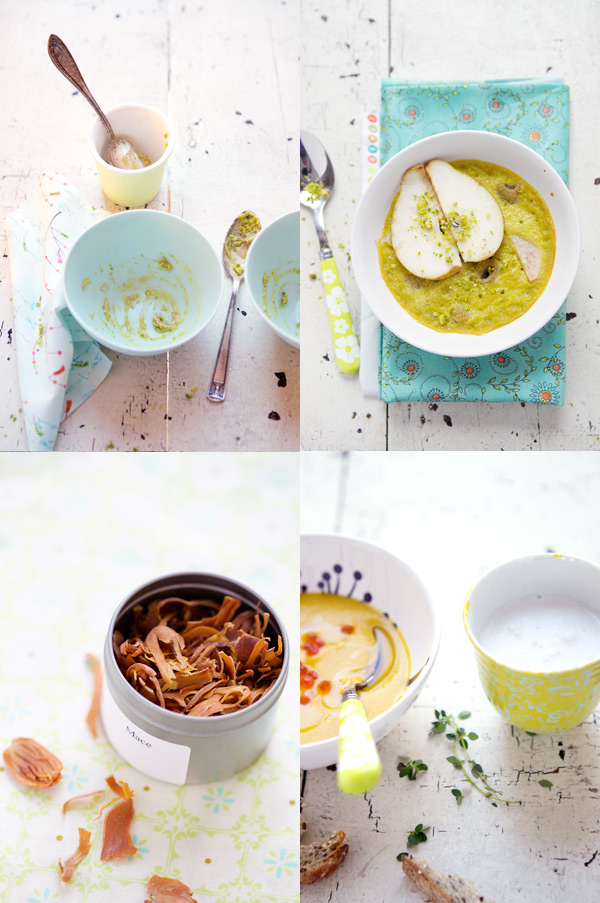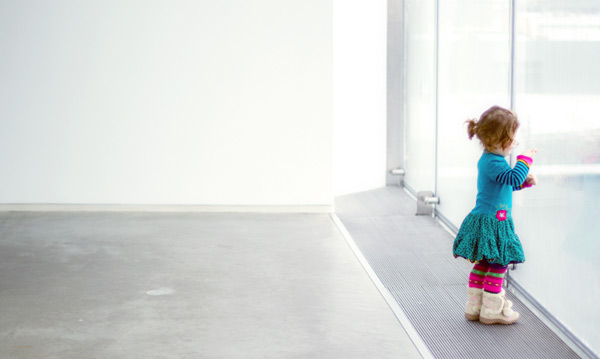 Lulu at ICA
It sounds common. But for me, it's not. I've never had three members of my French family travel to visit me, us, in the States before. And do you know what? We did exactly what we always do when I visit them in France.
We cooked. We ate. We gathered in the kitchen. Often. We talked about food. A lot.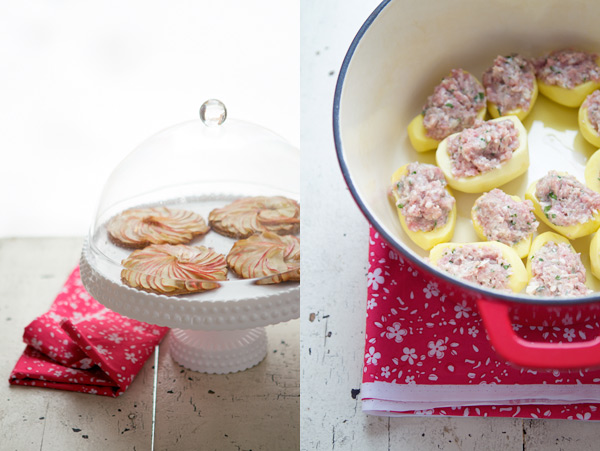 We went for walks and visited the ICA museum, where Lulu loved to explore. We dined out and even indulged with a night at the symphony to listen to Dvořák. I had forgotten how it felt. So sweet. So special.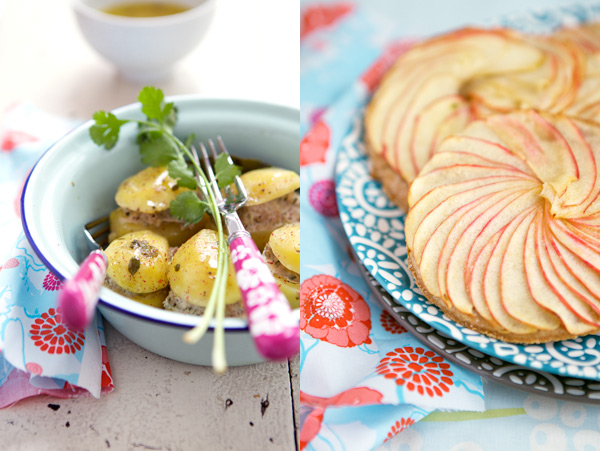 Four or five of us in the kitchen felt cozy. Never crammed. With everyone participating–my mother is the best sous-chef one can imagine. I am lucky to have a family who loves to cook and eat as much as we do. And that doesn't tire of it. Ever. Ça vous colle à la peau, (It runs in your veins) P. always comments when we gather. Le clan français, (the French clan), we like to joke.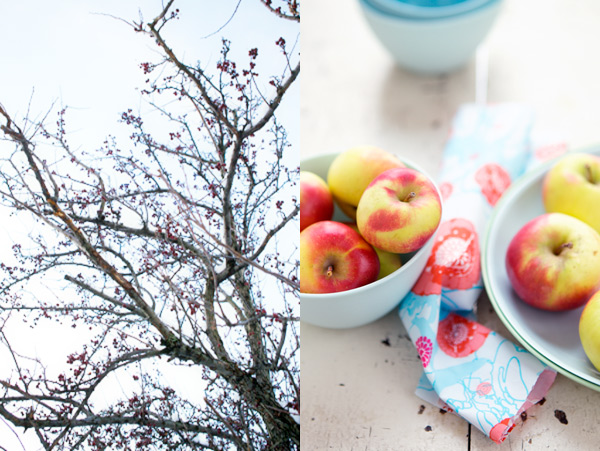 Ten days went by quickly. It was marvelous to always have a table full, and cook and share many of the dishes I love. We ate spaghetti with Maine shrimp and zucchini; chicken with preserved lemon, olives and thyme; kabocha squash risotto; carrot latkes; arugula and fennel salad; crab and avocado verrines; and stuffed potatoes. I baked financiers, chocolate cakes, apple tarts, custards and fruit crumbles.
That's not even everything that happened.
One day, too, I prepared my favorite Japanese dish that triggered oohh and ahhh amongst everyone. "This dish is at the top of the things you make," P. added while eating spoonfuls of rice soaked in dashi broth.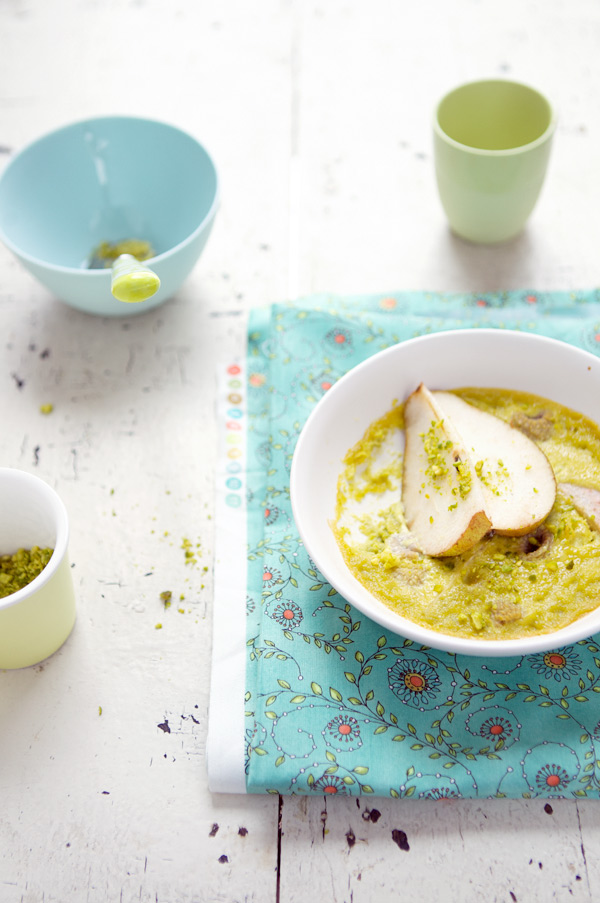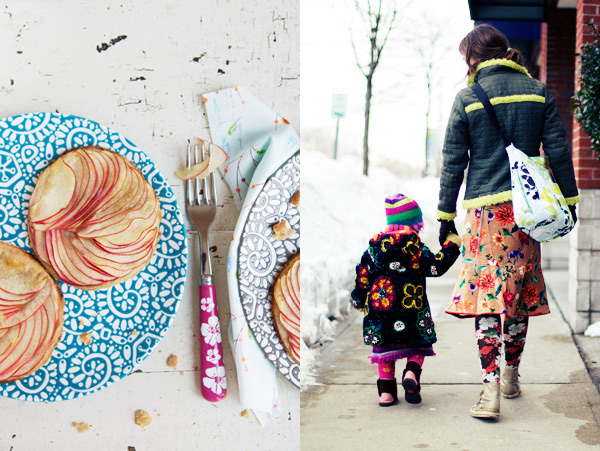 And then, we ate soups. Many of them.
One day, it was this lentil soup; another day, this sunchoke soup.
And then there was butternut squash soup.
Maybe you'll want to stop here. Butternut squash soup? Too easy.
Sure.
But this one. Oh this one!
"Tes soupes sont toujours super bonnes," (Your soups are always so delicious and tasty) Ginou said the day we sat at the table for lunch and I brought a pot of fragrant squash soup to start our meal. It had snowed heavily the day before, allowing us to plan for a joyful afternoon of play in the snow. We were probably even more excited to go sledding than Lulu.
"Vraiment ?" (Really?) I said, blushing. "Merci !" She didn't know it but her comment *really* made me happy.
"J'ai un ingrédient secret," (I have a secret ingredient)," I replied, smiling.
It was teasing her. But maybe not, after all. There was indeed that genius spice I had just found out about and fell in love with.
"Quoi?" she went on.
"Mace."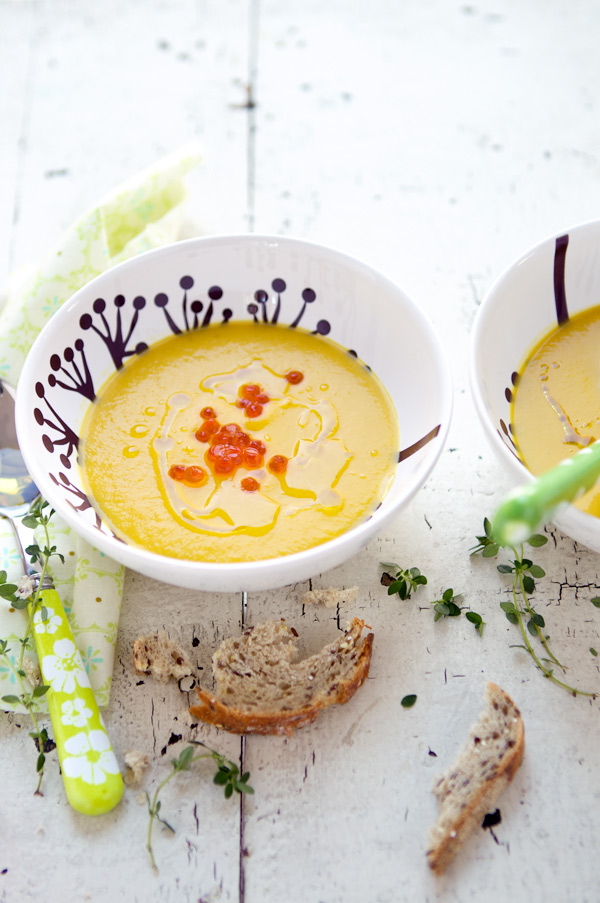 How come I had never heard about it before? I don't even know the French word for it. Macis is what my online dictionary reads. No one knew what it was.
Are you anything like us?
In any case, now that I know about it, I am not close to forgetting about it.
Mace is simply wonderful: fragrant and full of body; sweet with strong hints of nutmeg.
I decided that the first time I would use it, I'd be making a soup that would taste sweet and have tons of character. I'd be making a soup that would be smooth and feel nourishing. Carrots, leek, sweet potato, parsnip, turnip and butternut squash cooked with fresh herbs and mace gave me exactly that irresistible scrumptious result.
Suffice to say that we licked our bowls of soup clean. Even Benoit who claims to only like les soupes avec des morceaux (chunky soups) asked for seconds.
I was proud to have a happily fed family. Simply. Around a bowl of tasty soup.
Okay, around these stuffed potatoes, apple tartlets and pear custards too.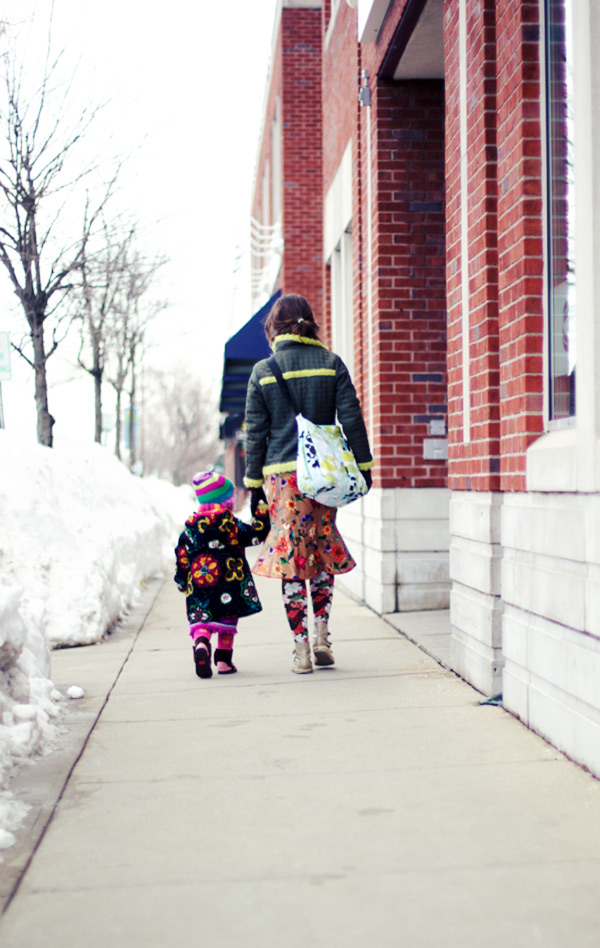 Tidbits
An honor to have been interviewed by a journalist at the Chicago Tribune for an article about celeriac entitled Rooting for celeriac. Two of my recipes (and a picture) accompany the article. Thank you!
At the end of the week, we are traveling with Lulu, taking her to Ireland this time. So happy to go. So happy to be able to visit a farm there too, thanks to some of my Irish Twitter friends. Merci !
Multi root vegetable soup with mace
You need:
2 tablespoons olive oil + 1 tablespoon butter
A few twigs lemon thyme
1 teaspoon ground coriander
1 small yellow onion
1 leek, white part only, chopped
2 garlic cloves
Half of one butternut squash
2 turnips, peeled and diced
2 parsnips, peeled and diced
1 sweet potato
2 carrots, peeled and diced
1 kaffir lime leaf
3 small pieces of mace
1 teaspoon brown sugar
4 cups chicken stock (or more if needed)
Sea salt and pepper
Heavy cream, to taste
Fresh parsley, chopped, to serve
Steps:
In a large thick-bottomed pot, heat the olive oil over medium heat. Add the butter. When melted, add the ground coriander, thyme, onion and leek. Cook for 5 minutes without browning. Add the garlic and cook for another minute.
Add the rest of the vegetables, the kaffir lime leaf and cook for 5 more minutes, stirring occasionally.
Cover the vegetables with chicken stock, mace, sugar and season with salt and pepper. Cook until the vegetables are tender (about 20 minutes).
Discard the thyme and kaffir lime leaf and transfer the vegetables and broth to the bowl of a food processor. Puree finely. Add cream to taste and more salt and pepper, if necessary, and serve with fish roe (optional, I happened to have some and love the burst of salt it gives) and freshly chopped parsley.
≈