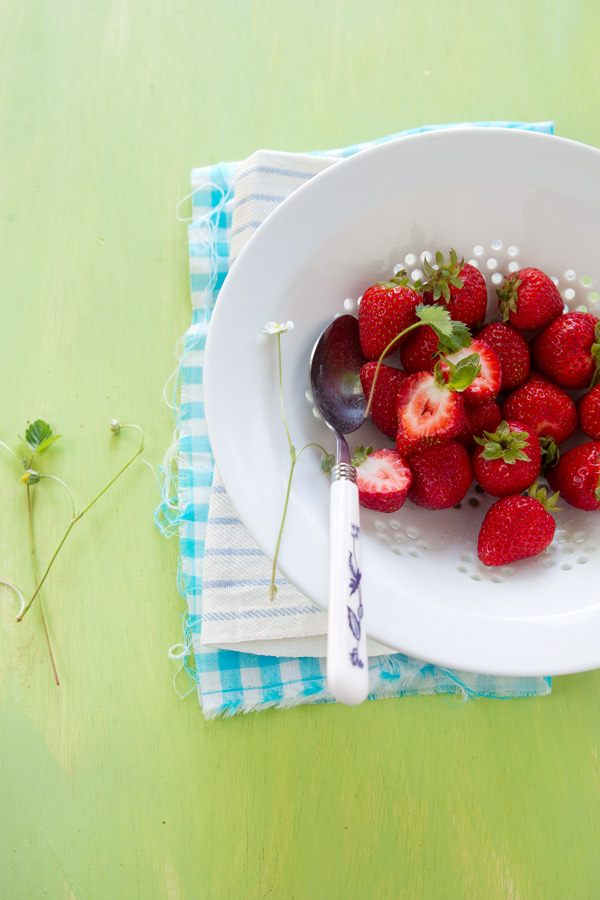 Les fraises
Ah les fraises !
One of my favorite early summer fruit.
Thinking about strawberries makes me feel mellow and warm inside as I imagine picking them, smelling their sweet aroma, and tasting their delicate juice.
Their beautiful red color invariably inspires my desserts.
But you already know that, n'est-ce pas ?
I remember how my mother always made sure to keep the very first ones of the season for me to taste. Every year in May, including this year, my birthday cake is one that involves strawberries.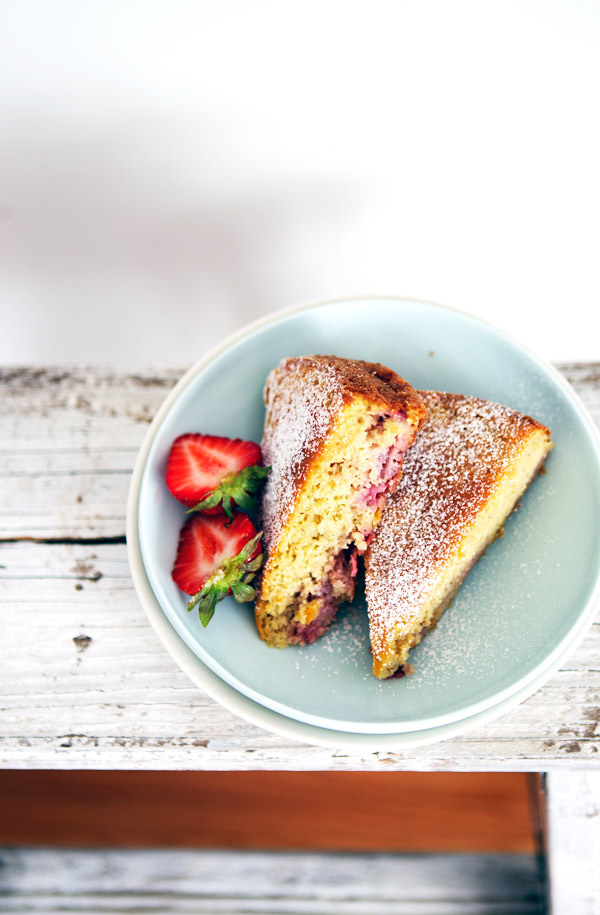 No surprise then that I right away suggested that we featured strawberries in a story for Mindful Magazine.
I've told you about this magazine before, do you remember? And about how much I enjoy writing and styling recipes for it because they are about foods I love.
In this second issue (June 2013), I share two recipes using these delicious gems.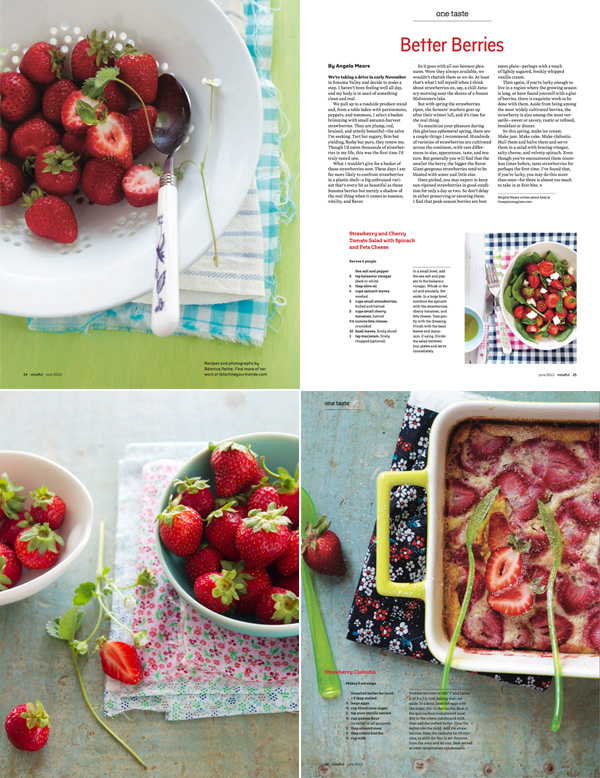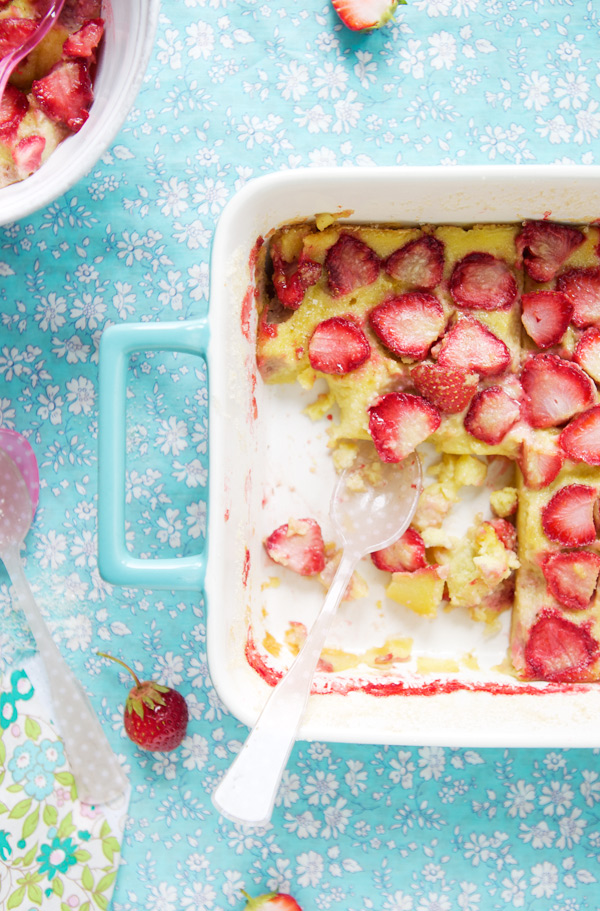 Strawberry Clafoutis
So there you are.
I hope you will enjoy. The recipes should be on their website soon. If not, inside the magazine for sure.
(And in case you ask, we've realized that we left out the quantity of strawberries required for the clafoutis. So sorry about that! Make a note. We are talking of 300 g (10 1/2 ounces) strawberries, hulled and sliced)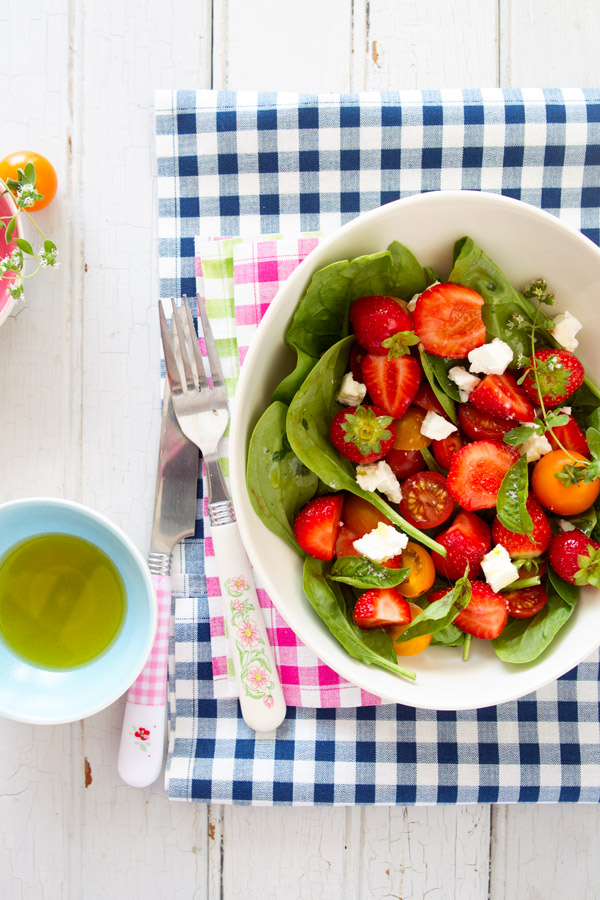 Strawberry and Cherry Tomato Salad with Spinach and Feta cheese