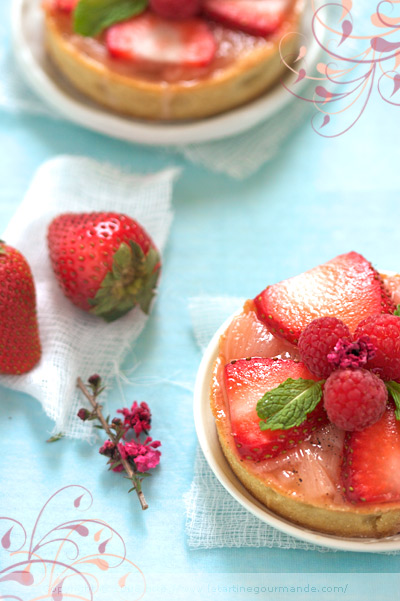 Strawberry and Rhubarb Tartlets
Let me tell me you a little more about today, and Rome.
If you had told me a few months ago that I would be in Rome for my birthday, I would not have believed you. I mean, how spoiled am I? It feels like a real dream to be in such a city today. I will have so much to tell you about Rome and the romans.
So I guess today is my birthday, the day when I count a few more wrinkles, but so much more wisdom! N'est-ce pas ?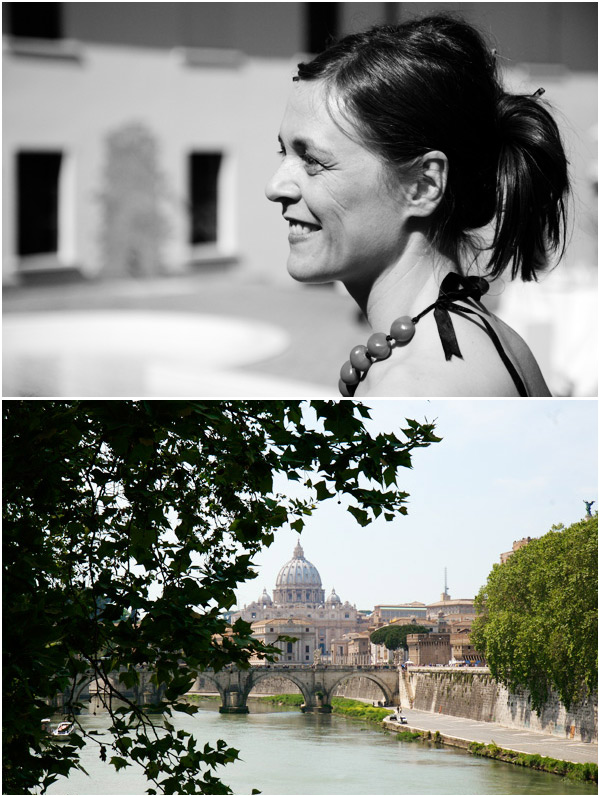 I won't have the time to share a recipe with you I am afraid, even if I am dying to tell you about this scrumptious dessert — I made it before I left. As you can imagine, a birthday girl in Rome has plenty on her plate to do before the day is gone!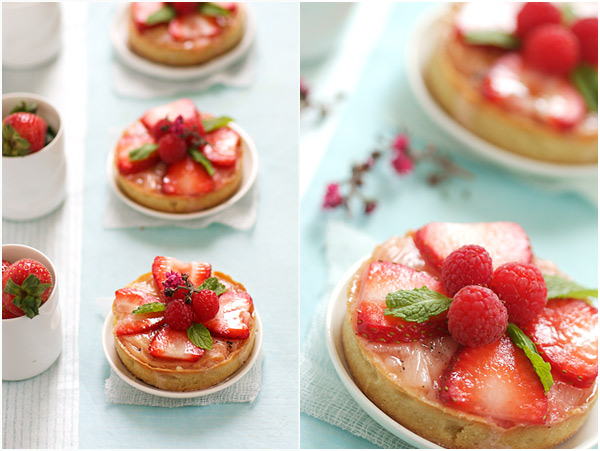 But I thought to celebrate a piece of this special day with you anyway, especially since it celebrates a few of my dear friends too: lovely Anita from Dessert First in San Francisco — she and I decided to both prepare a strawberry rhubarb tart today — my dear Tina in Melbourne, and Melissa in New Zealand. How cool is that to have the same birthday as them?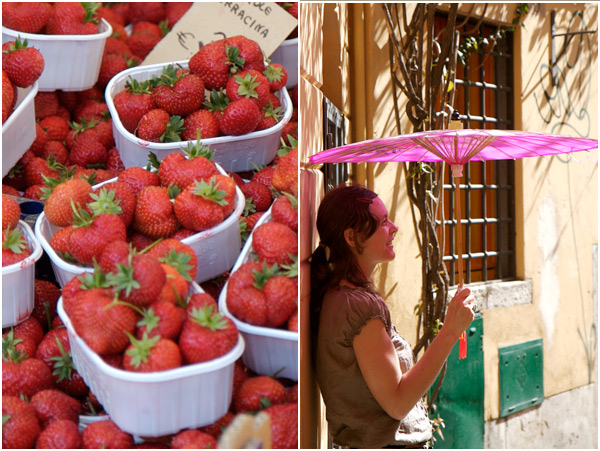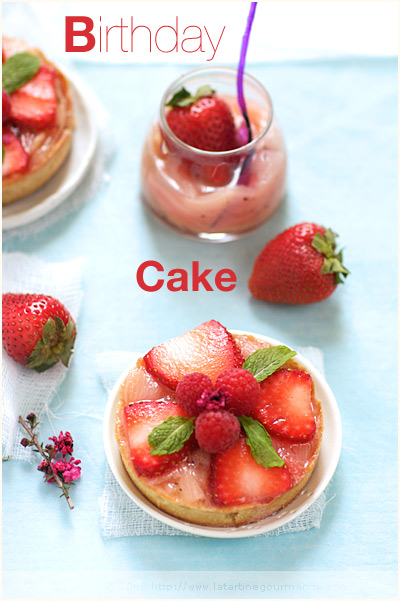 So what about the tart, you will ask?
You know my love for strawberries, and rhubarb too. So I decided to treat myself with two of my favorite things in a dessert, and made sweet tartlets with fresh strawberries, a vanilla flavored rhubarb compote with a light vanilla custard , everything on top of a sweet crust made with rice and quinoa flours. When I come back, I will have to take the time to write it down for you.

Today in Rome?
It was hot; it was fun.
We walked until our legs felt heavy and sore.
We ate; we shopped; and we even had a drink with the lovely Sigrid and her husband.
I wish that every day was like today. But then, that would make me very very old indeed, so let's forget about that part, shall we?