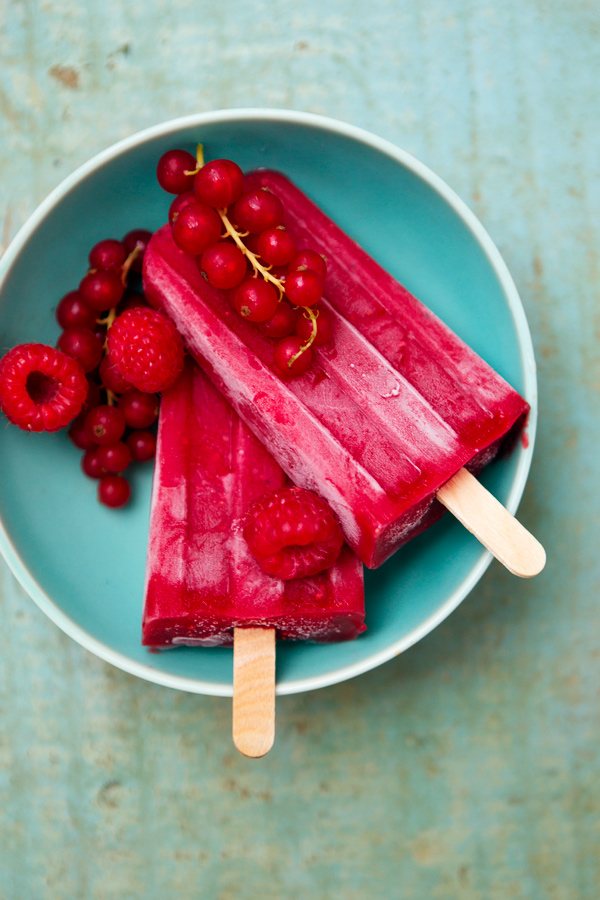 Red Berry Fruit Popsicles
"Summer is fleeting," my friend Heidi tells me as she is getting ready to leave. We've spent the morning in the house shooting portraits. Courageously, I should add, in view of the extremely hot temperature of the day that make us sweat the minute we move.
She and I feel the same way. We know that summer will be gone before we notice.
Pouf! Disappeared!
"Do you remember your summers as a teenager? I want my summer to be feel just like one of these," I tell her, laughing.
And I mean it.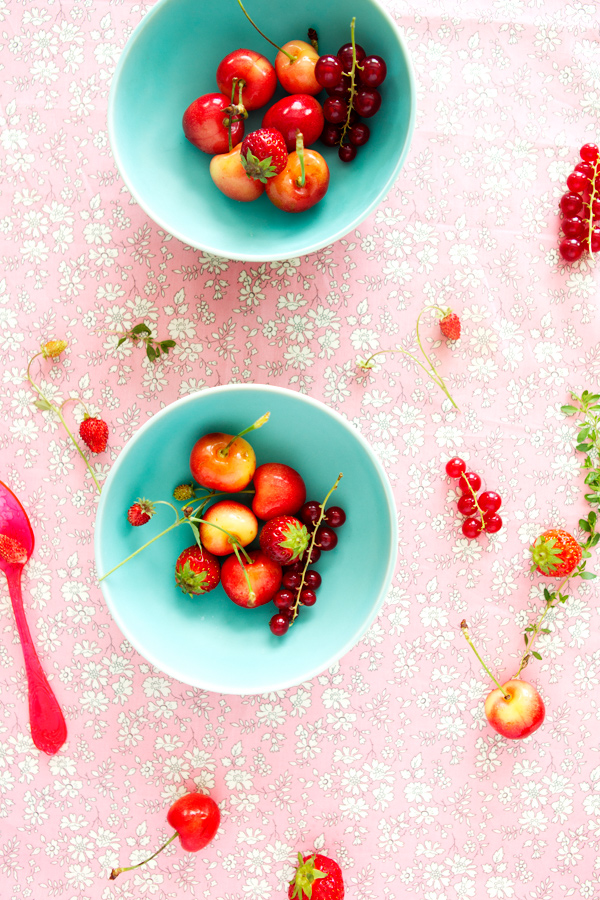 Summer Fruit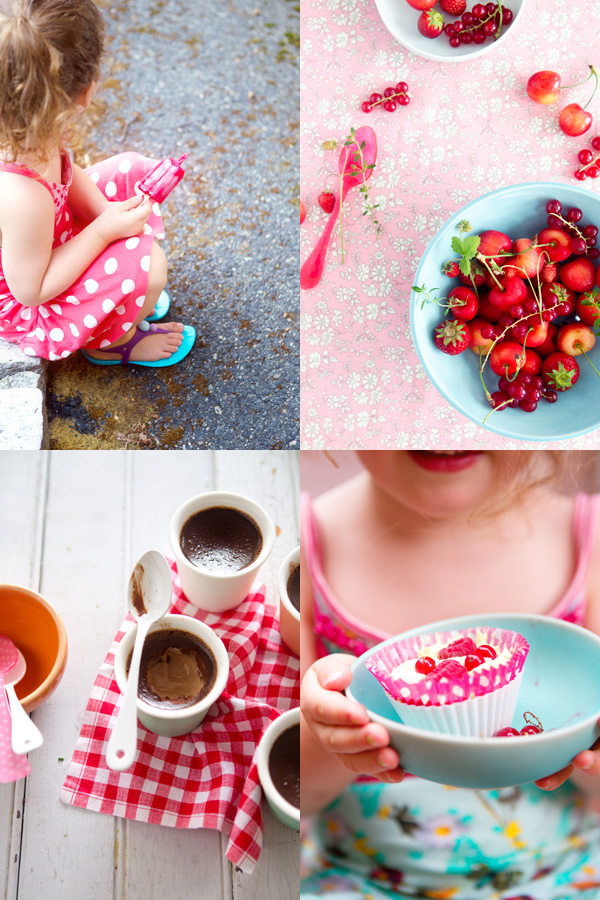 Petits pots de crème au chocolat–Berry Muffins
Naturally, I know it will never be the way it was. Life has changed. Responsibilities and roles have evolved. I am happy they have. Now there is Lulu in our life. It feels fulfilled.
But I still remember the carefree feeling of those summer days. The time of les grandes vacances when I could get up late and spend a whole day outside to read books or ride my bike, if I wanted to. With the sun setting at around ten at night, somehow, those days had an everlasting quality. Summer would stretch at a wonderful slow pace.
I remember the noises and the way the air smelled too. And I have the memory of the sweet aroma of jams and preserves prepared in the kitchen recorded in my brain.
"I am taking a break next week," I tell Heidi who is settling in her car. "Next week, I will spend time at the beach with Lulu, go to the farm, pick fruit, and read books. Not much email or computer work, you know!"
"Will you cook?"
I smile.
"Mais oui!"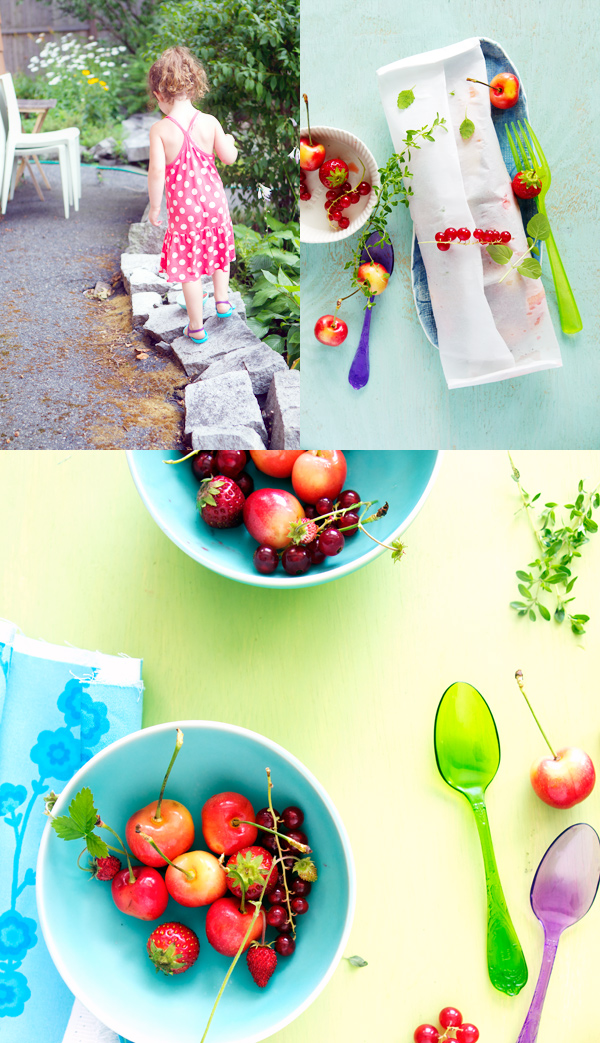 In summer, there is so much beautiful produce that I am relentlessly inspired and excited about what I am going to cook next. That, I know, will never change. It lives deep inside me.
I know I have not found the time to tell you much about what I've cooked. Between trips and workshops and photo jobs, I didn't find the space to. But I still imagined that you'd like to know what summer at home looks like at our table.
Alors voilà !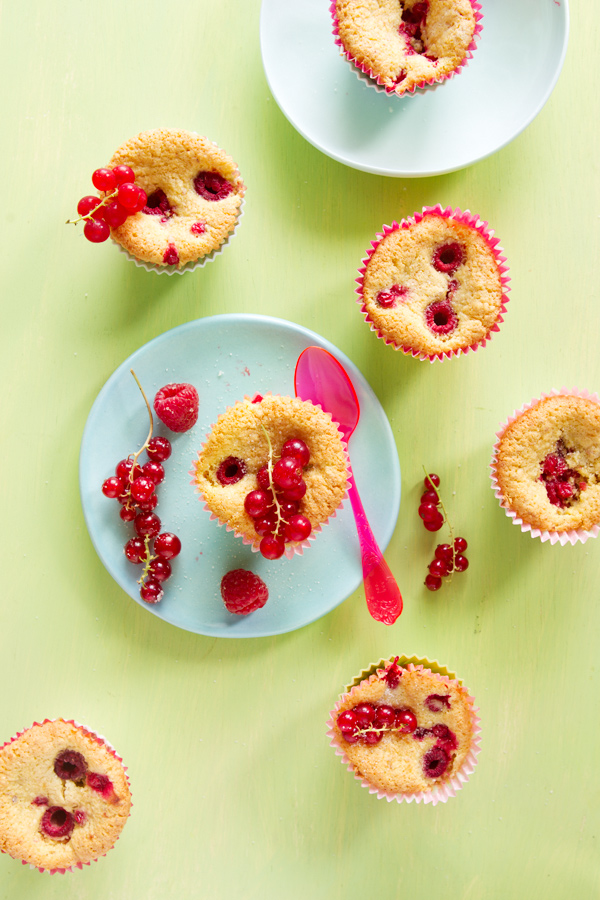 Red Currant Muffins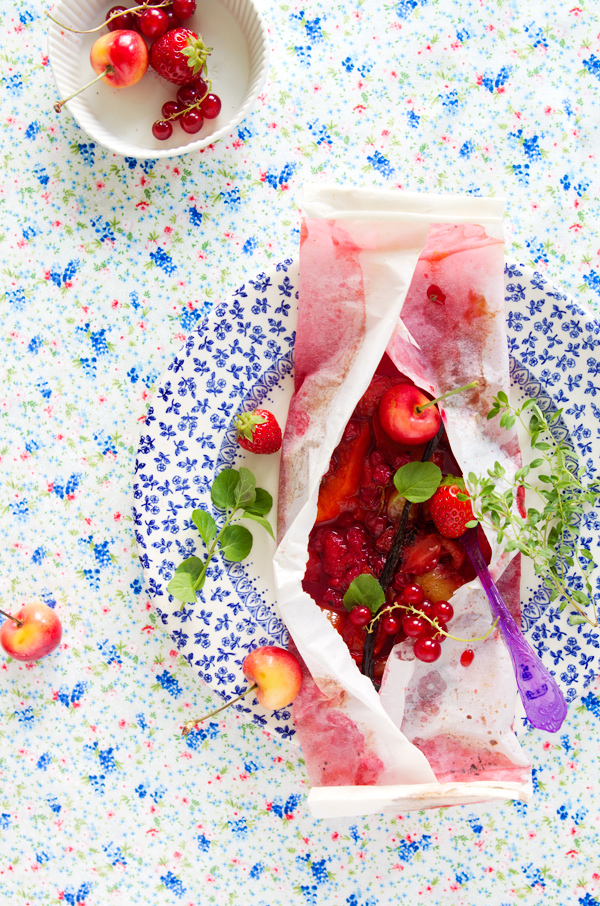 Summer Fruit Papilottes
It starts with fruit.
Oh the joy of summer fruit, with its cheerful popping colors! Red, yellow, orange. They look so happy! They are bound to inspire.
With them, I've baked teacakes and muffins; I've made tarts, clafoutis, crumbles, fruit papillotes, and fruit popsicles. We've made and gobbled down loads of them.
Popsicle is a magic word.
Next come the tomatoes. Yellow, red, orange, and black. Large and small. They all burst with the flavors of summer.
With them, I've baked tomato tarte tatin and tarts, and I've prepared lots and lots of batches of refreshing gazpacho–come back to hear about this one, it's a real winner!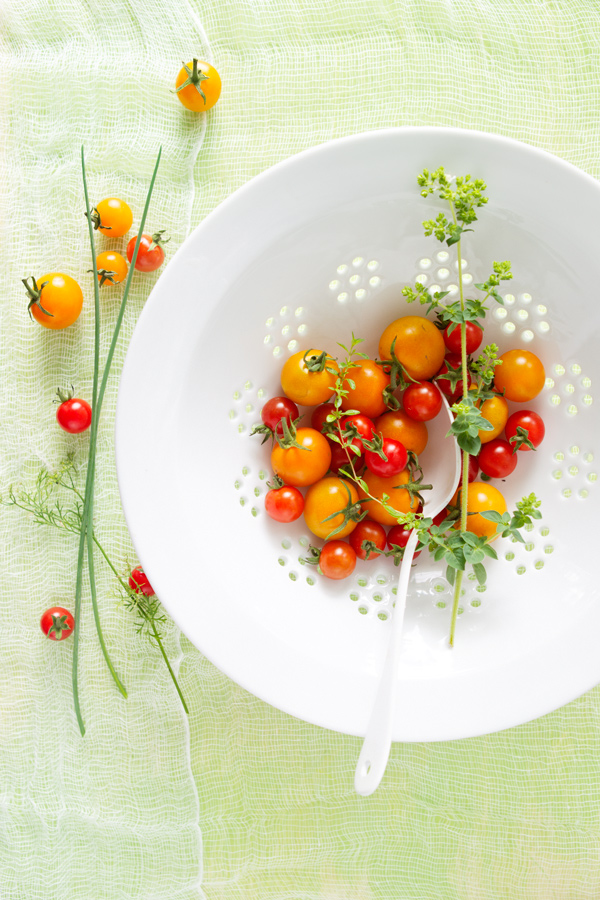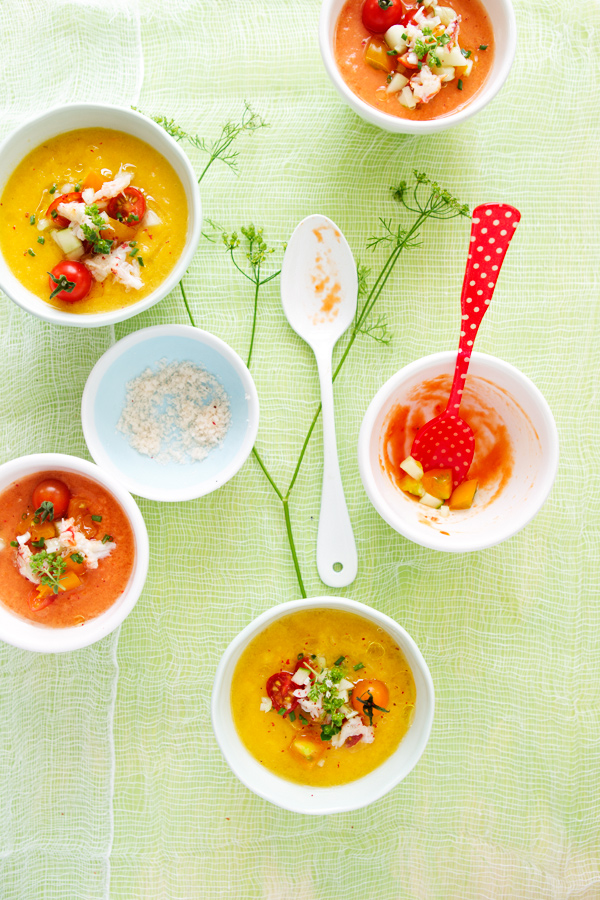 Gazpacho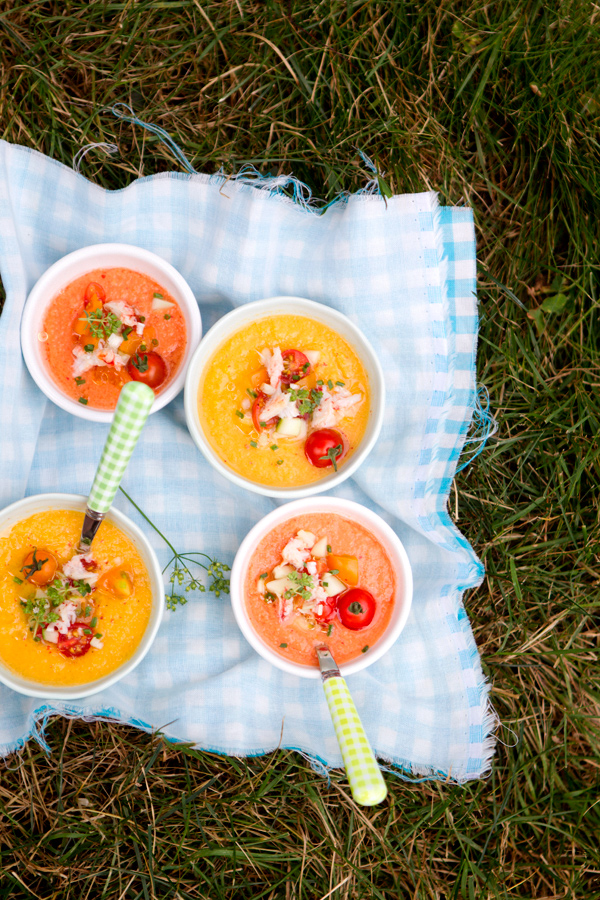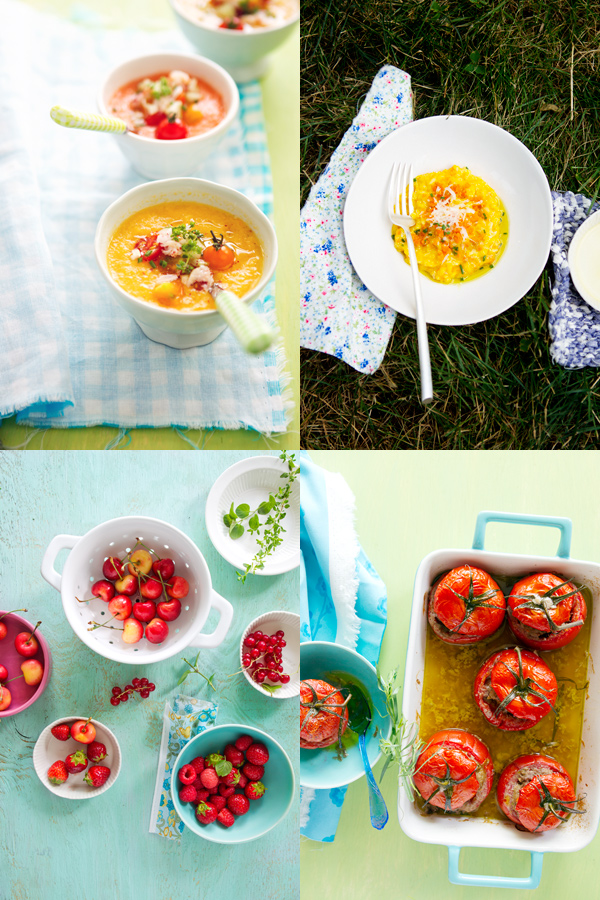 Risotto–Stuffed Tomatoes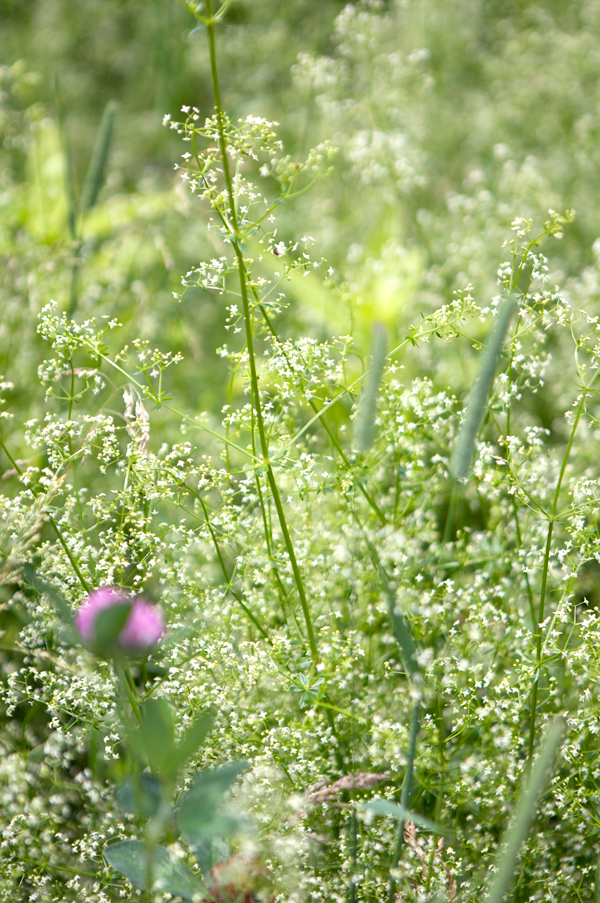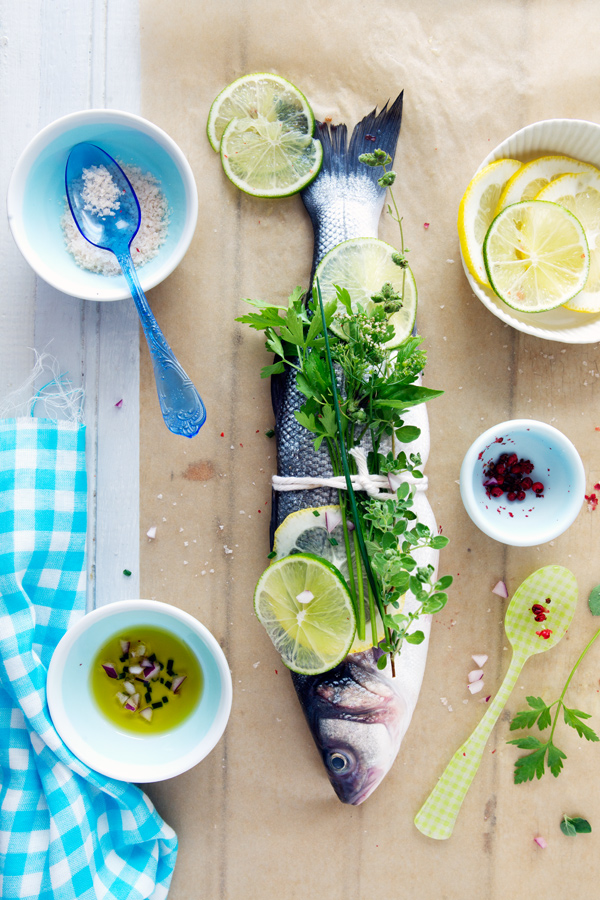 Sea Bass
I've cooked fish and risotto, and I've made tons of salades composées–the perfect fare for my lunches solo at home. And despite the heat, I've baked muffins and pots de crème au chocolat–because chocolate lives in my life every day, no matter the season.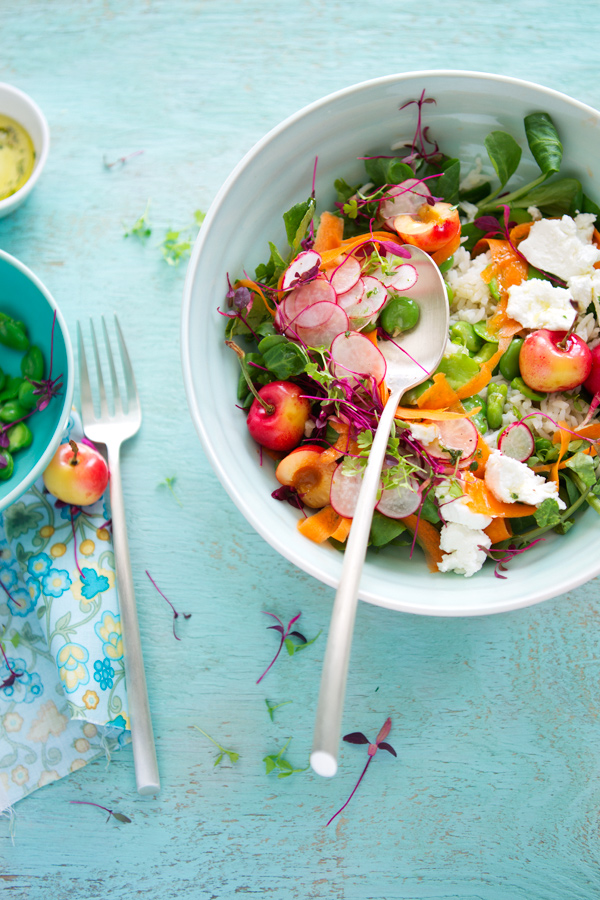 Salade composée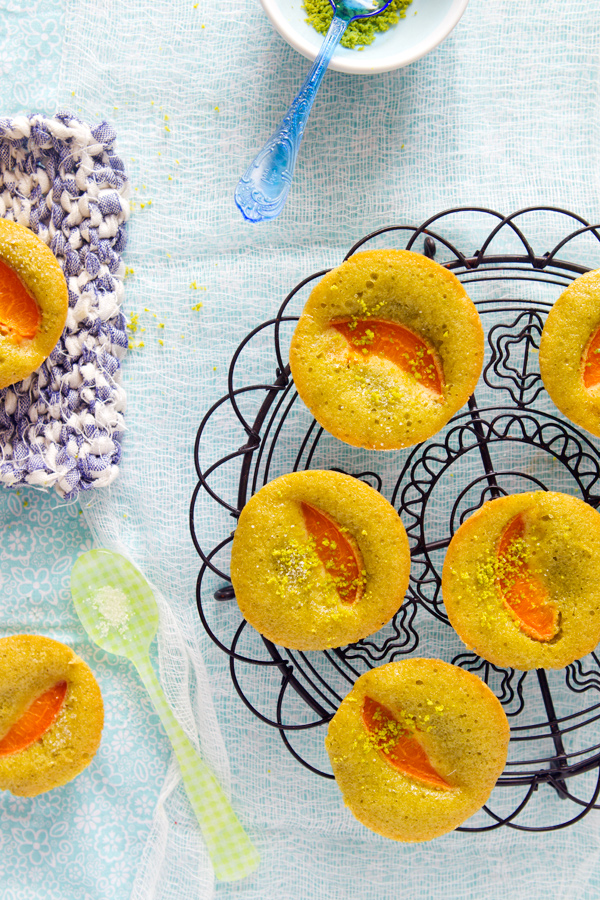 Apricot Teacakes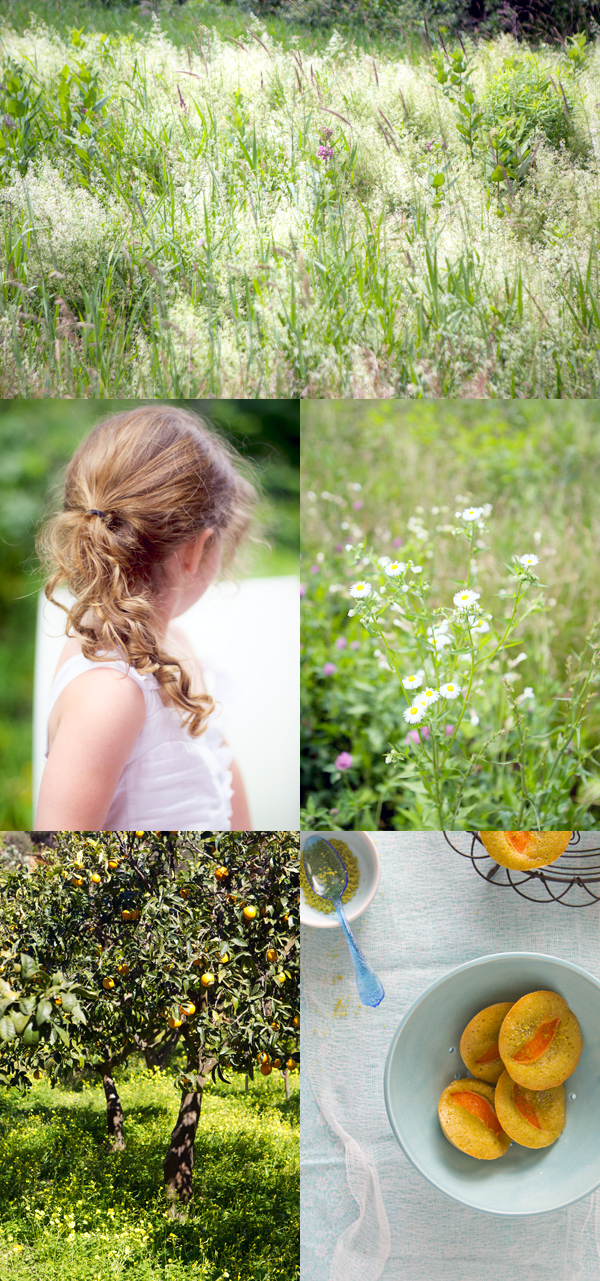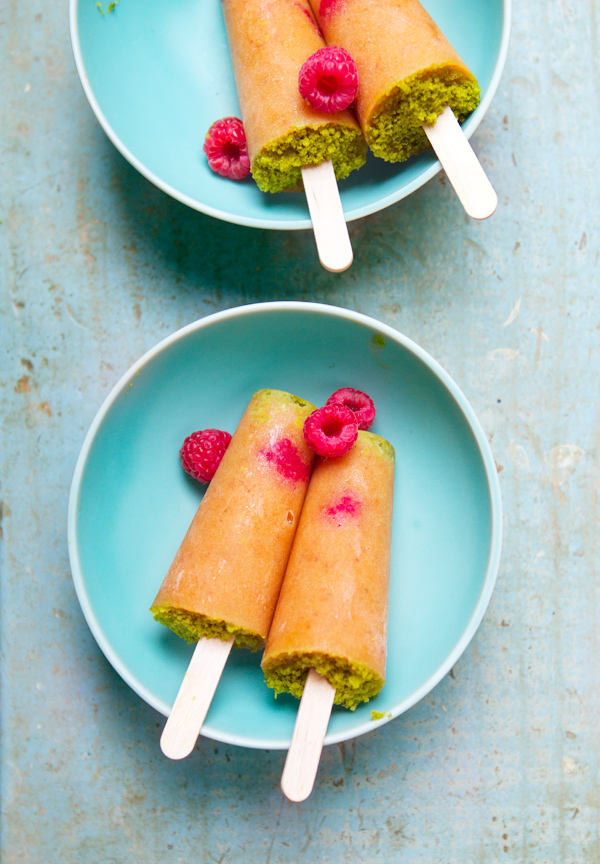 Apricot, Nectarine, and Pistachio Popsicles
So there you are.
I hope these will inspire you too.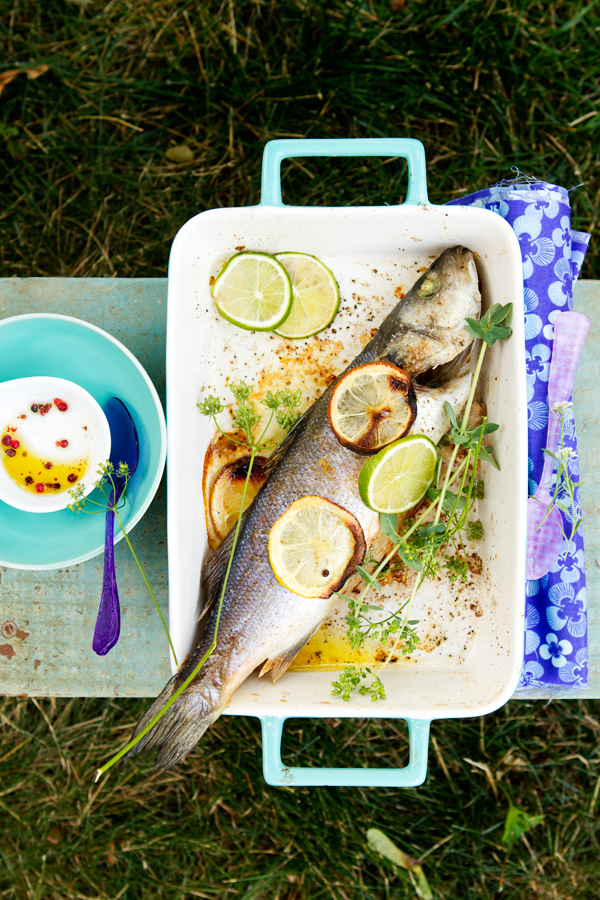 Grilled Sea Bass
And since I am still here, I thought I'd share two of my recipes with you today. The first is s recipe for red fruit popiscles–super easy to make. Red. Beautiful and refreshing. Filled with delicious fruit.
And the second is a classic in my répertoire: les tomatoes farcies (stuffed tomatoes).
The night my friend R., her husband, and young baby daughter came over for dinner, she could not help but exclaim:
"Oh Béa, thank you! I love how they remind me of the time I spent in France when I was seventeen! They are so French! "
I actually understood what she meant. A plate filled with tomates farcies will always mean exactement the same thing to me.
They bring me right to a summer dinner back home.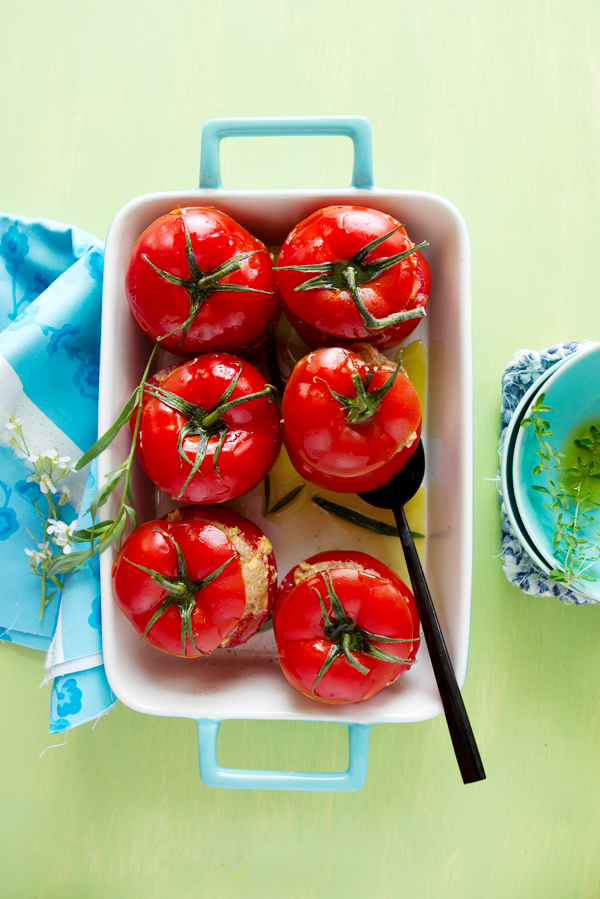 Les tomates farcies
Red Berry Popsicle Recipe
For 6 popsicles
You need:
For the fruit:
5 1/4 ounces (150 g) raspberries
5 1/4 ounces (150 g) strawberries
3 1/2 ounces (100 g) red currants
3/4 cup light syrup*
8 leaves of orange-flavored mint
For the light syrup:
1 cup water
1/2 cup blond cane sugar
Steps:
In a pot, combine the water with the sugar. Bring to a simmer so that the sugar dissolves. Stop the heat and let cool. Refrigerate.
Purée the fruit with the cold syrup and mint. Pass through a chinois, or fine sieve, and divide the fruit mixture between the popsicle molds.
Freeze for 30 minutes. Insert the wooden sticks and place back in the freezer again until completely set.

I like to make more syrup than I need. I keep the rest covered in the fridge for future uses.
Stuffed Tomatoes with Pork
For 4 people
You need:
8 large tomatoes
Sea salt
1 pound ground pork (or veal)
1 shallot, finely chopped
1 carrot, peeled and finely chopped in a food processor
1/4 cup blanched watercress, finely chopped in a food processor
1 teaspoon ground coriander
1 tablespoon chopped parsley
1 tablespoon chopped tarragon
3 tablespoons ricotta cheese
1 large egg
Olive oil to drizzle
Steps:
Cut a small hat for the tomatoes. Using a melon spoon, scoop out the flesh and seeds. Season inside each tomato with salt.
Place the tomatoes, cut face down on a cutting board so that they release some juice. Leave for 30 minutes.
Preheat the oven to 375 F.
In a large bowl, combine the meat, shallot, carrot, watercress, ground coriander, parsley, tarragon, and ricotta cheese.
Stir the egg in and mix until the preparation is homogeneous. Season with salt and pepper.
Stuff the tomatoes with the meat and place the hats on top.
Arrange the tomatoes in a baking dish. Drizzle with olive oil. Bake for about 40 to 45 minutes.
Serve with a grain like rice or quinoa, or mashed potatoes on the side.