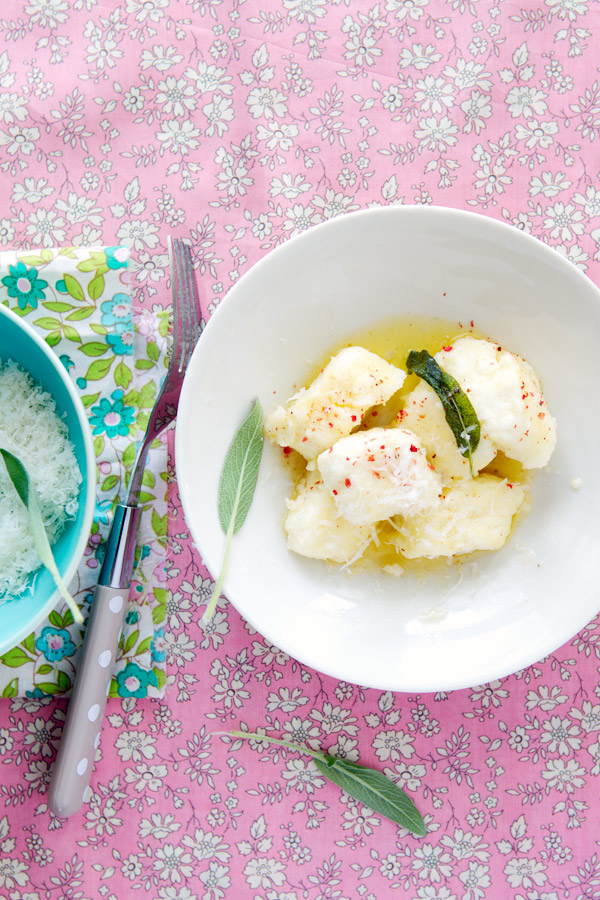 Ricotta Gnocchi with Sage-Flavored Brown Butter
Oh le rythme de la vie these days…my reality…
These days, it could be summarized in just a few words. I am busy.
So busy that, in fact, I am not able to find the time to write. I miss it terribly. I so much want to be able to chat and share recipes, stories and pictures.
I know when I am back, I will tell you about these ricotta gnocchi Fabrizia taught us to make in Sicily–and that I've not stopped cooking since I came back. I will tell you about the Sicilian foods and desserts we ate, the landscapes we saw, the markets we visited– and above all, the fabulous people I was lucky to spend a week with.
I made real friends.
I will also tell you about gardening. Spring. And about how much fun I am having with my girl in the kitchen right now. Lulu is such a bundle of joy! I am so lucky to spend this time with her.
Being three is so refreshing.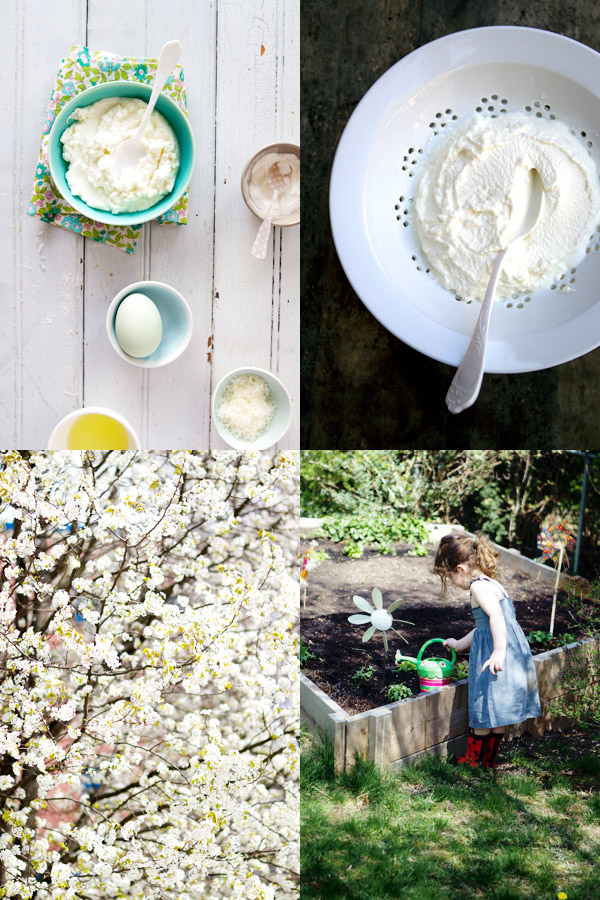 On Thursday, we are taking her to Montréal again. To spend time with friends. But also to continue to share words about my book.
My book, you know, is doing so well! I am really lucky with it.
Right as I am typing, it is going through its first reprint. My words are not expressing how proud that makes me feel. Of course, none of this would be possible without you. Alors merci to you all who have supported it.
And so in Montréal and on Friday April 20th (yes this Friday), I will be doing a book signing at Indigo Bookstore rue Ste Catherine. The event starts at 7 PM , and I really can't wait. To be in this fabulous space and meet fellow Canadian friends. If you live in the area, come to say hello. It looks like I am receiving a fair amount of love from Canada right now. As seen here and here. Merci !
After that, I will be back home. Will write about Sicily. These light like-a-puff-of-air ricotta gnocchi. And then onto other pieces of exciting news that occurred in NYC two weeks ago…
That makes me a busy Béa.
Many thanks for being here.
And so now, will I see you on Friday?
"La Tartine Gourmande Recipes for an Inspired Life"
A book signing at Chapters Indigo bookstore
1171 Ste-Catherine ouest
Montréal
Friday April 20th at 7 PM.
And oh, before I forget, I should add that I really enjoyed writing this short post. Made me feel connected again.