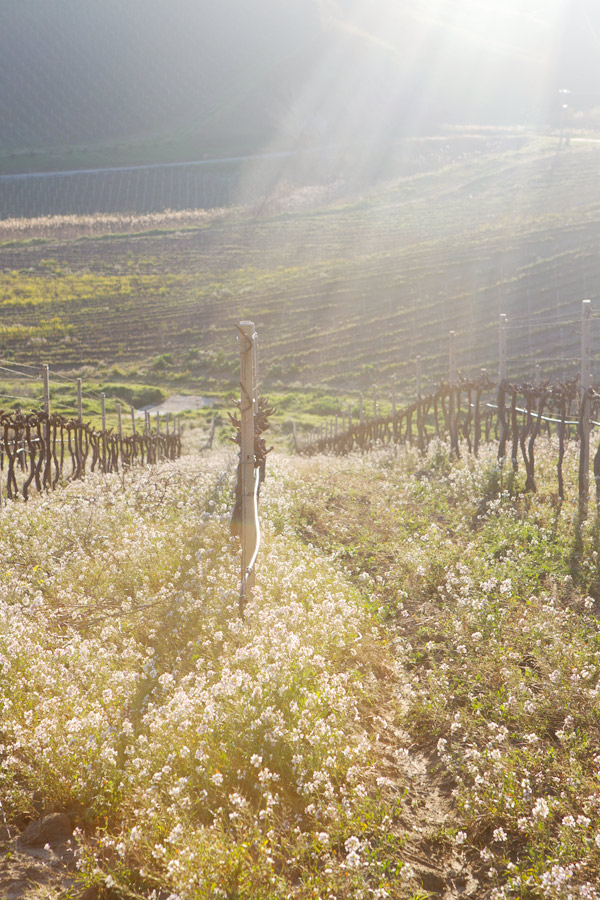 Case Vecchie in Sicily
I am distracted while trying to decide where I should start. Like Ximena, I think I am suffering from some type of writing block. Or is it that I am simply feeling too jet lagged to gather coherent thoughts?
On Saturday, for example, I baked a cake and I forgot to add flour to it. I don't recall the last time I did something like this.
It's been two–almost three–days that I am back from Sicily in Italy, but I feel that I am somehow still there. A strong part of me will remain there for a while.
First there are the photos I brought back. So many of them. Then there's the vivid memory of so many friendly faces I met during our wonderful stay with Fabrizia, Mita, and Gianlucas.
We (aka Keiko, Chika, Ximena, Oliver, Nicky, Melissa, and I) were welcomed like family! I was lucky to find myself amongst a group of inspiring talents.
And oh, the foods that we sampled and ate together….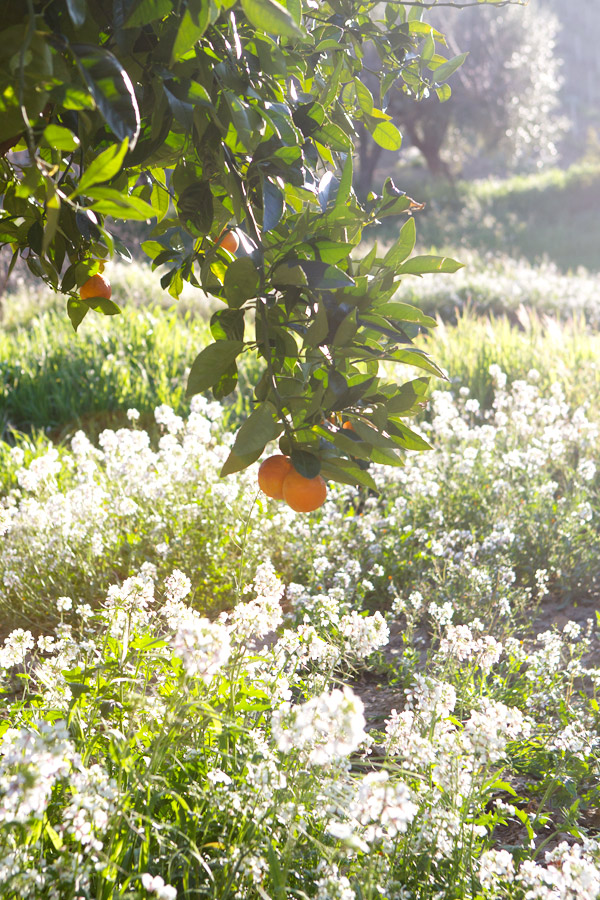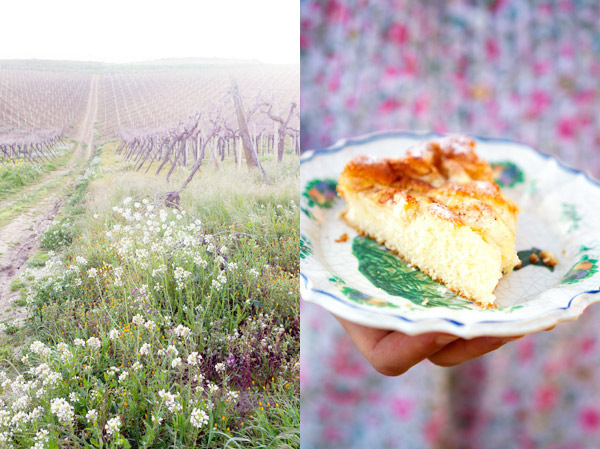 Sicily was rich of life, of moments, places, and faces that were just waiting to be photographed.
So I snapped. Snapped. And snapped away.
And because I felt nostalgic of the wonderful foods we ate, last night, I made gnocchi ricotta and crema bianco mangiare (blanc manger)–two delicious dishes Fabrizia prepared and treated us to. You will love the recipes, I promise.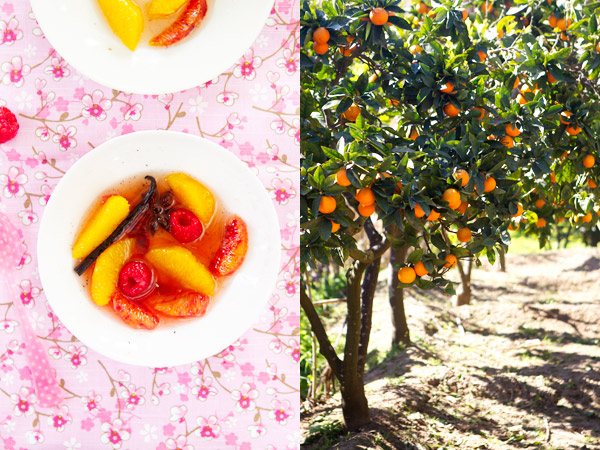 In the meantime, while I keep you waiting, I am suggesting an orange fruit salad I had prepared before I left. The oranges and lemons and vanilla oranges and citrons and blood oranges we sampled every day in Sicily were succulent.
I know they'd be amazing in this simple salade de fruits aux oranges.
That's my welcome to spring.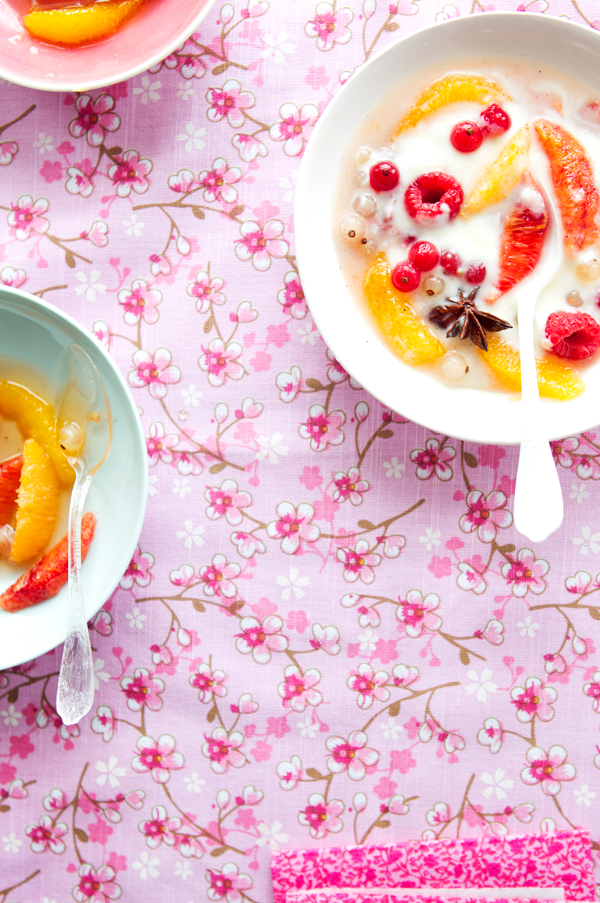 Orange fruit salad with spices
Also, I'd like to thank everyone for the warm welcome my book is currently receiving: from you all to the press. Here are a few of the articles written over the last few weeks.
Boston Phoenix; Boston Globe Magazine; Fine Cooking Magazine; Whole Living Magazine (April issue); Clean Eating Magazine (April issue); Huffington Post; New York Times Diner's Journal; Wall Street Journal; Bon appétit Magazine, ; Library Journal; Hello Magazine, Canada.
Merci ! It feels good to be in this spot right now.
Orange fruit salad with spices
For 4 people
You need:
1 cup water
3/4 cup blond cane sugar
4 star anises
1 vanilla bean, split open and seeds scraped out
3 cardamon pods
1 cinnamon stick
Drizzle of lemon juice
4 blood oranges
4 oranges
To serve:
Mint
Plain yogurt, to taste
Steps:
In a pot, combine the water with the sugar. Bring to a simmer and stir, until the sugar is dissolved. Add the spices and simmer for 10 minutes. Stop the heat and let infuse for 30 minutes to 1 hour. Let cool at room temperature then discard the spices. Drizzle lemon juice to taste.
Using a sharp knife, remove the outer skin of the oranges until you reach the flesh. Remove any white membrane around the orange slices.
To serve, divide the fruit between four bowls.
Divide the syrup between them and add a large dollop of plain yogurt and chopped mint (non set is preferrable).