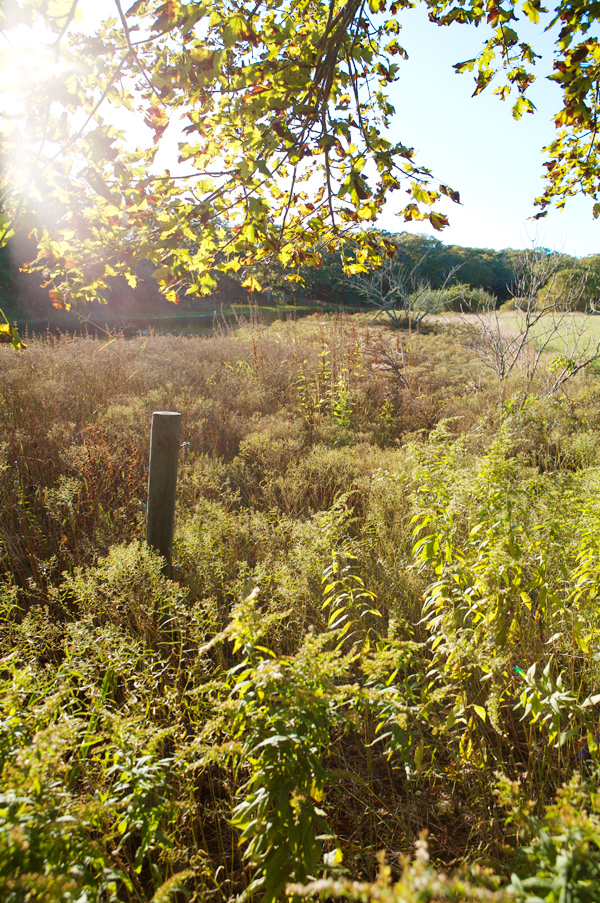 I'd been thinking about spending a long weekend on Martha's Vineyard island for a while. Ever since we'd returned from France in late August. I knew we would wait until the summer crowds were gone and the place would become tranquil, with the exception of the activities of the locals and occasional visitors, like us.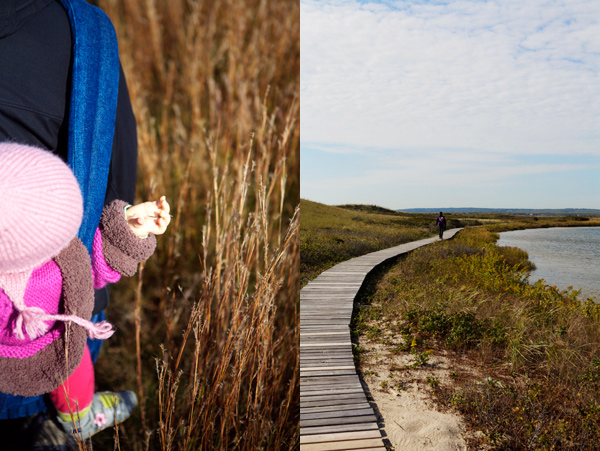 At first, I tried to reason myself, though, thinking ce n'est pas raisonnable Béa!, but the thought faded. Really vanished, in fact. And fairly quickly, I could hear the pleasing melody of an insisting voice whispering softly into my ear: Just do it, you'll love it!.
And this is where the story started.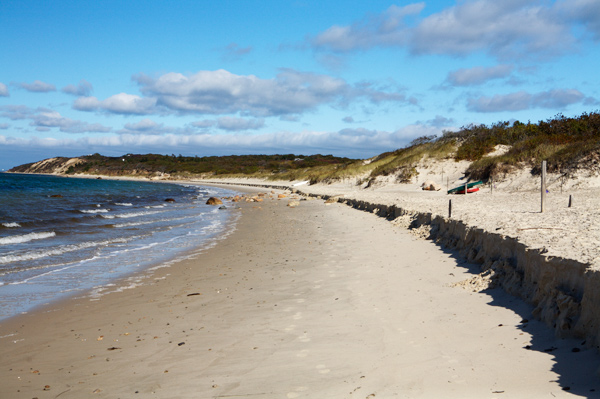 One morning, in early September, I told P. in an assertive tone: "We're going to Martha's Vineyard!" I remember him looking back at me without showing any sign of surprise. And then he smiled. "Ooh, je sais!" he said. "I know you well enough!"
And so this is how on Saturday of last week, with the car loaded with luggage, a loaf of chocolate cake , fresh produce and groceries, we hopped on the ferry that took us to the island.
And ooh how glad I am we made the trip!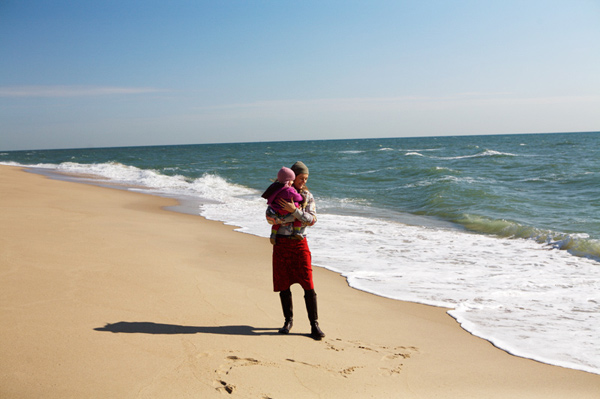 To start, there was the lovely house where we stayed. Set in a secluded area near the gorgeous Long Pond Wildlife Refuge, it was full of charm and character. Because of its large open living area and perfectly equipped kitchen, we immediately felt cozy staying there.
"What a gem!" I exclaimed after I walked inside. My eyes were immediately drawn to the long farm dining table and tall silver milk jug sitting in the middle of it. I so much wanted it!
The house had inviting patios with colorful long chairs where we relaxed, enjoying an early morning cup of tea in the shade of the tall oak trees surrounding the place. The decor witnessed an obvious attention to detail. And naturally, Lulu made the place her home too, crawling into every corner she could find. Finding them all, in fact!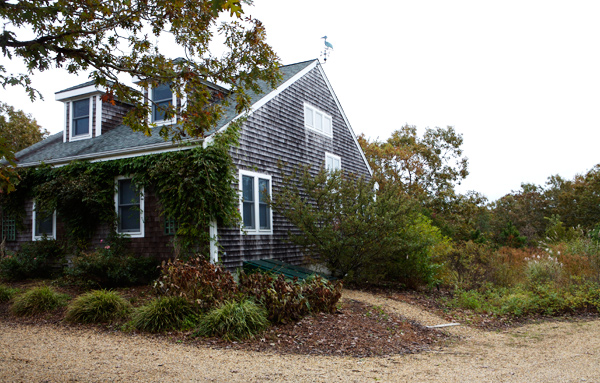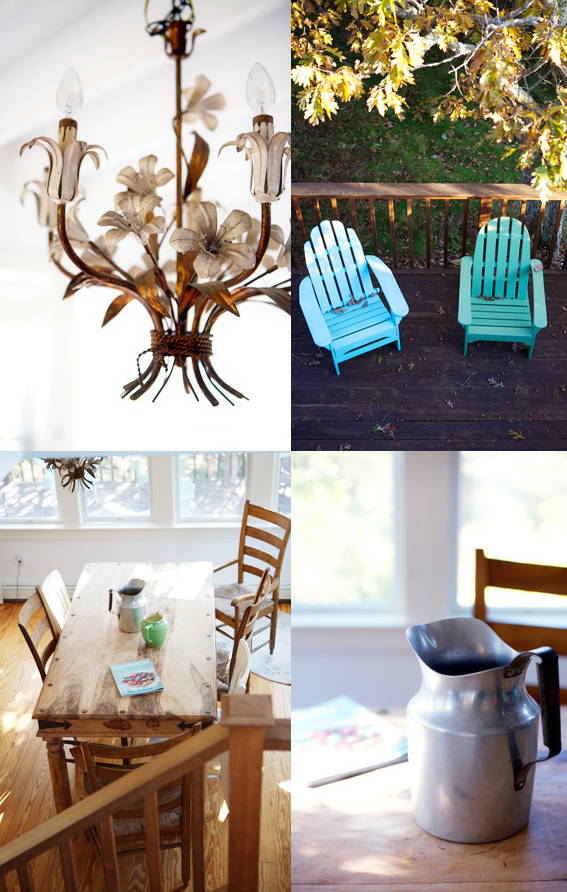 We had visited the island once before, but never in the fall. It was a real chance to be there at this time of year: the trees were magnificent, showcasing the first shades of red, orange and yellow which confirm that fall is winning over Nature; the beaches were empty.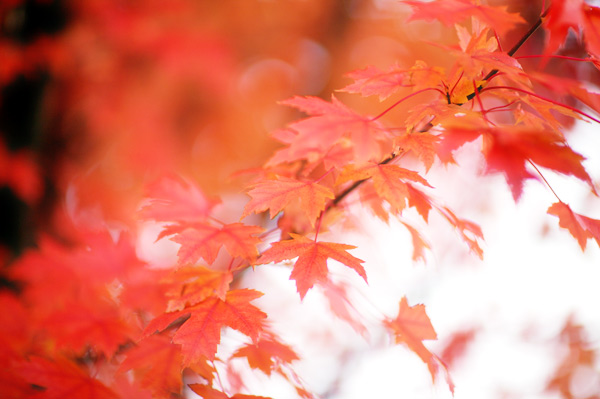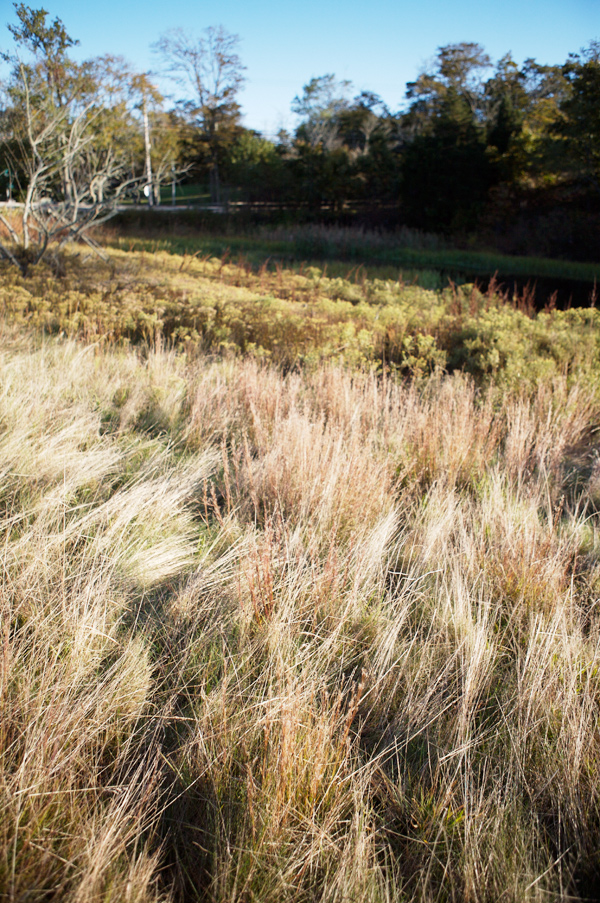 We did easy things, clearly with the intention to catch up with life and spend quality time together. Just the three of us, as a family.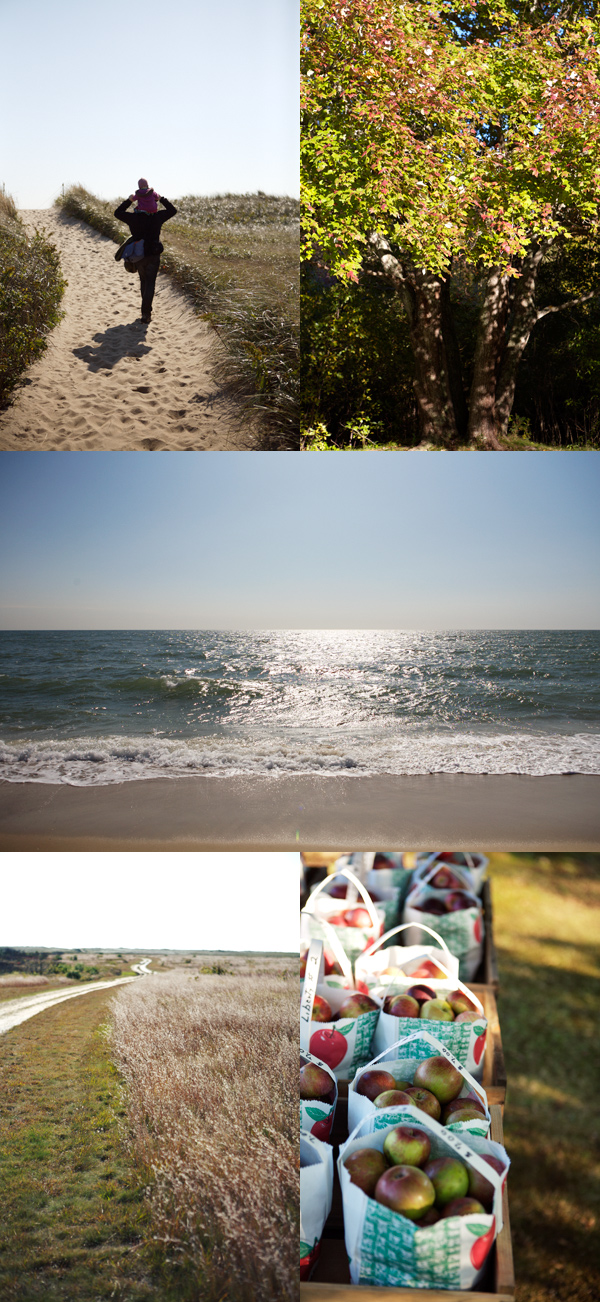 So we enjoyed long breakfasts, napped, played and read books with Lulu. We took walks to the beach and visited local farms where we bought apples. In the mornings, I also set time to work on my book, and then, in the midst of our daily activities, I cooked homey foods for us to enjoy.
Of course, how could I have done otherwise?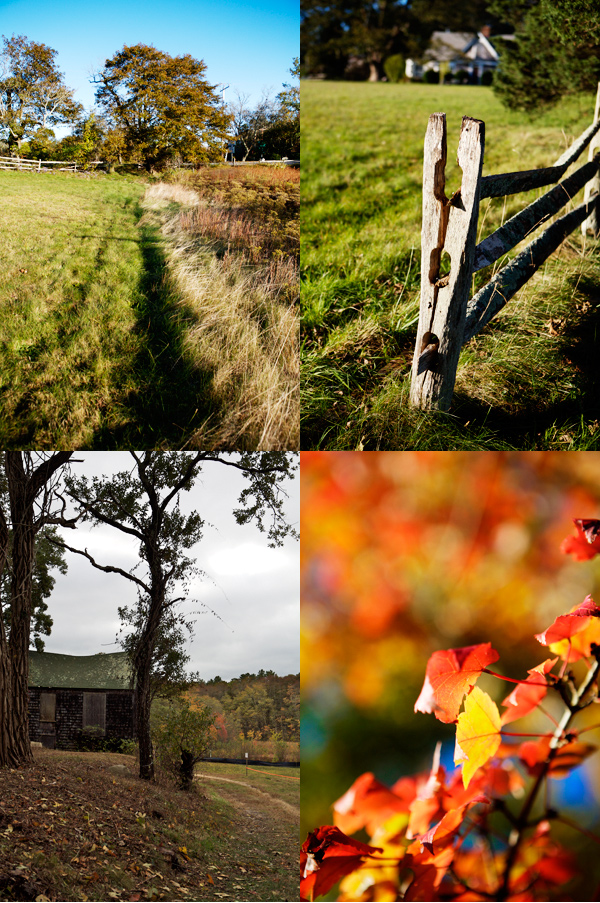 One night, I prepared a pot of winter squash soup that we ate with cheese, crusty bread, salad and fried eggs. One morning, I served lemon poppyseed pancakes at the breakfast table and the next day, we started with bowls of warm porridge topped with brown sugar, roasted nuts and blueberries.
On another evening, I stuffed eggplants and served them with sauteed quinoa and a tossed salad on the side.
Lunch was made of straightforward but nourishing foods: a mixed rice salad with cheese and leftovers from dinner the night before or plates of spicy tagliatelle cooked with lime and zucchini, and topped with generous amount of freshly grated parmesan cheese.
With dessert to finish our meals.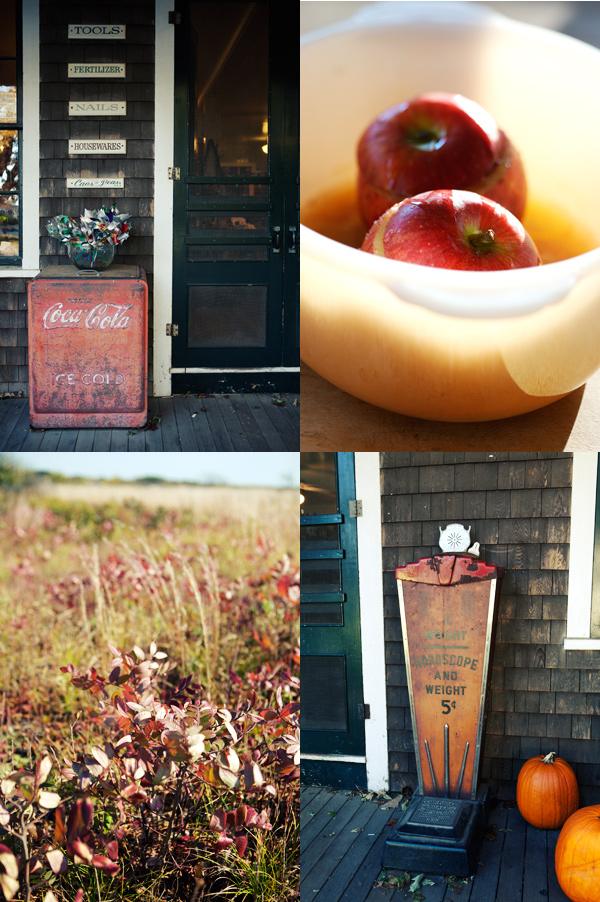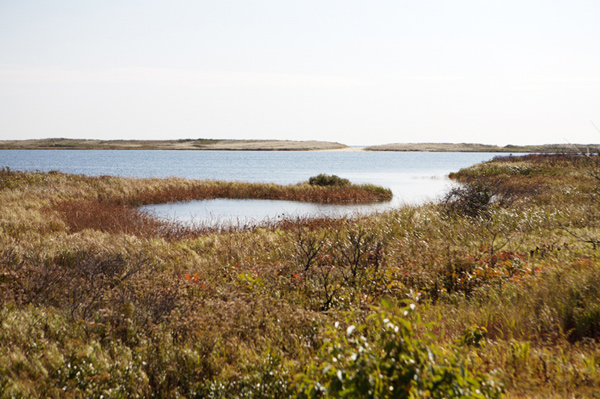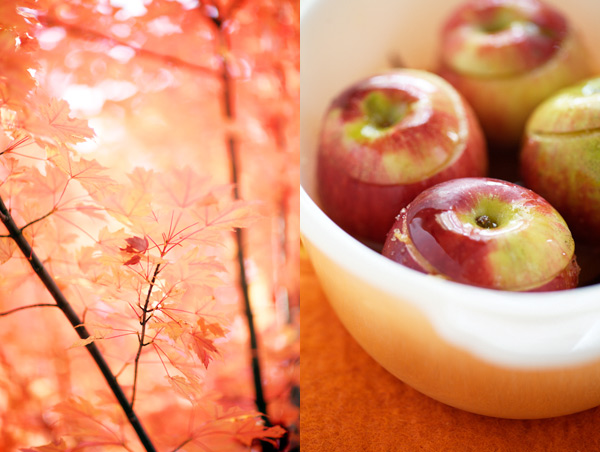 One evening, I baked apples in a light sweet sauce infused with vanilla, cinnamon and lemon and served the fruit with yogurt on the side. The juice the fruit released was so rich in taste that P. and I kept adding yogurt to our plates to prolong the taste in our mouth. Actually we were so eager for more that the next day, I baked another batch to repeat the experience over again.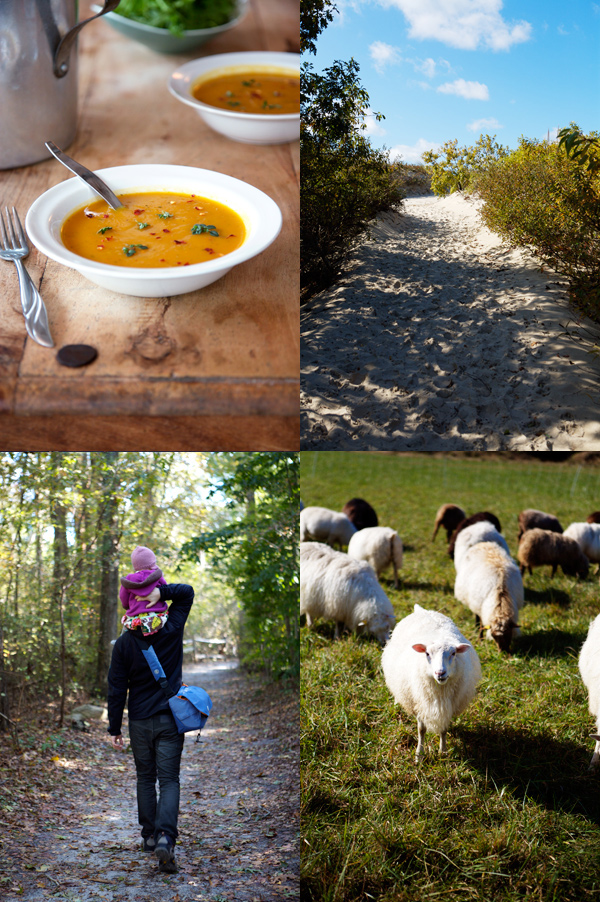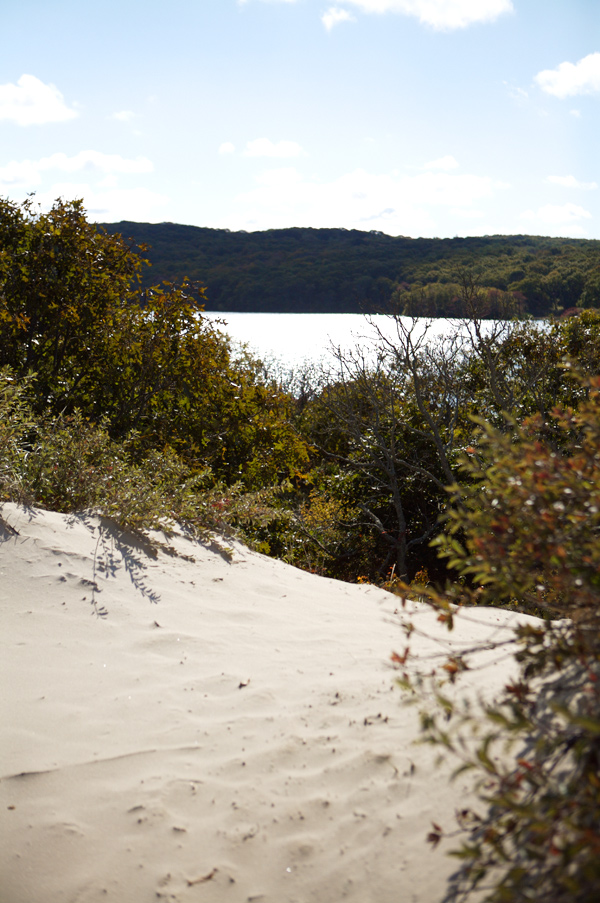 And another night, we enjoyed coconut rice pudding with pomegranate seeds and cranberry sauce, scraping the pot to the last bit of rice.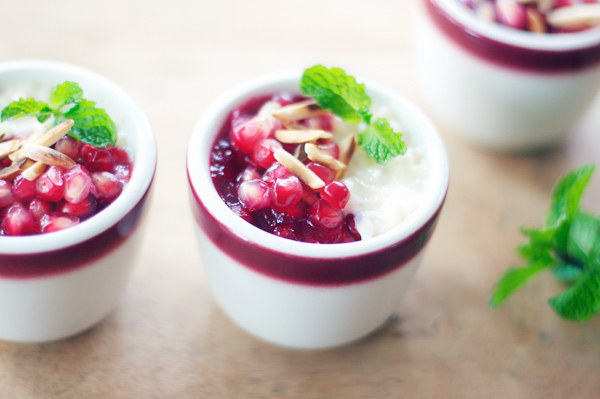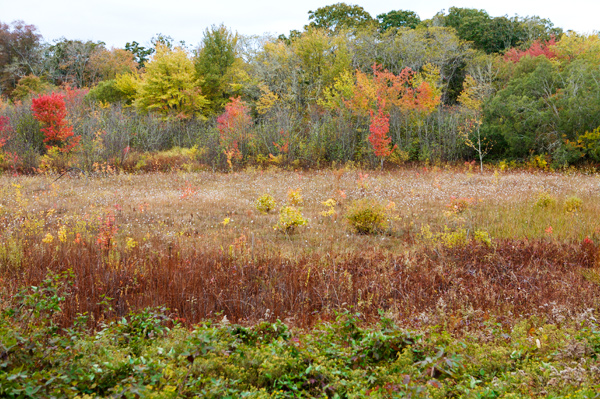 Our meals were made of humble, rustic foods that, in many ways, connected us even more to the tranquil slow time we had decided to have.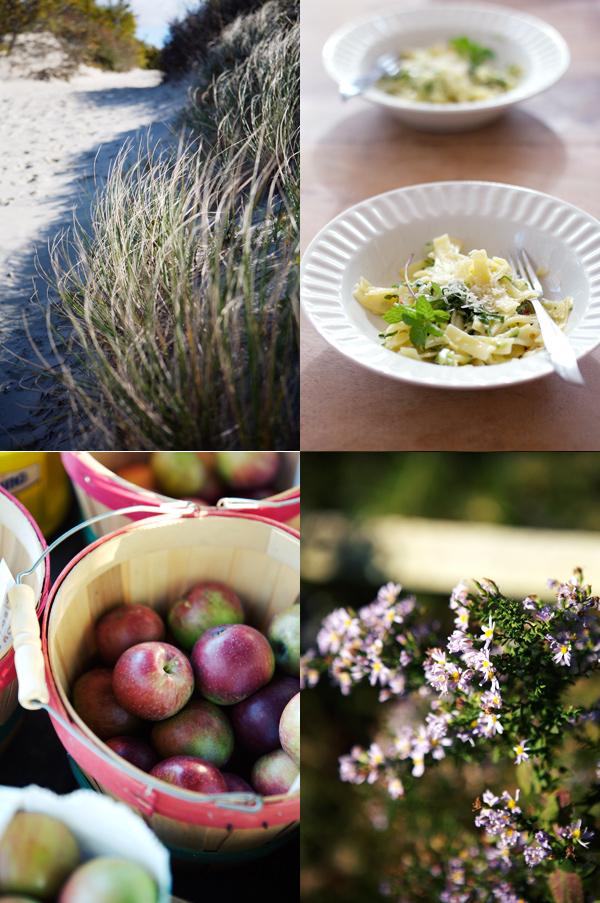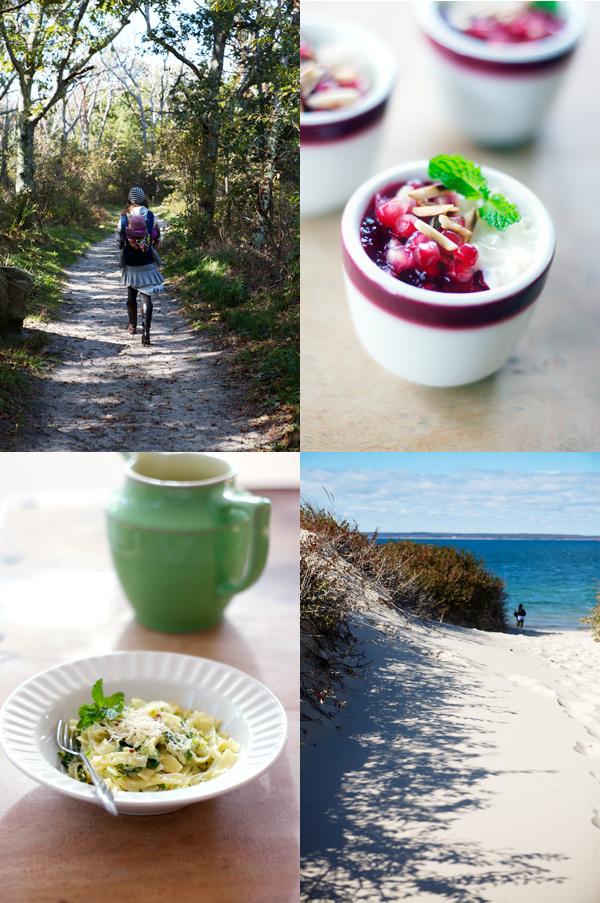 "It was too nice to be real," I said to P. on the last morning while we were packing the car. I just didn't feel like going home!
"Me neither," he said. "
It's a simple idea to have a weekend like this one, doing uncomplicated things; it's a down-to-earth episode in our life with, at its center, family, nature and food.
"Easy!" he added. "We'll just have to come back."
It was all I needed and wanted to hear.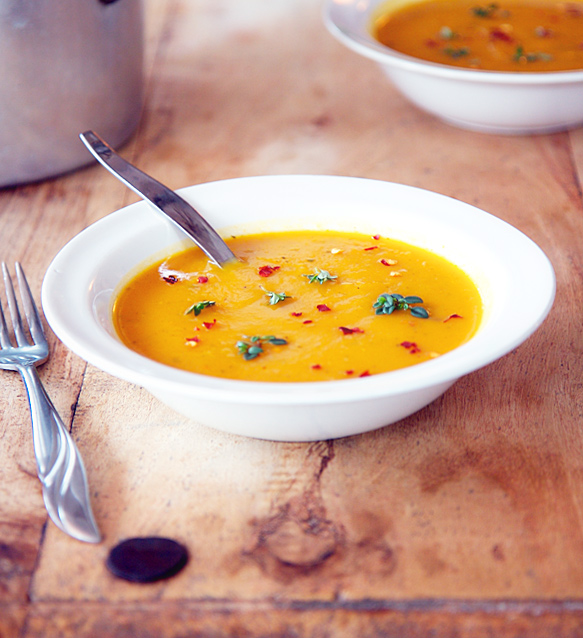 Spicy butternut squash and sweet potato soup with coriander
(For 4 people)
You need:
2 tablespoons olive oil
1 red onion, peeled and diced
1 tablespoon ground coriander
Pinch of red chili flakes
3 garlic cloves finely minced
1 tomato, blanched, peeled, seeded and diced
10 oz diced and peeled butternut squash
7 oz diced and peeled sweet potato
6 oz diced and peeled carrot
1 bay leaf
4 cups water (or 2 cups water and 2 cups chicken stock)
Salt and pepper
Crème fraiche, to serve
Grated parmesan, to serve
Fresh parsley, chopped, to serve
Steps :
In a large thick bottomed pot, heat 2 tablespoons of olive oil. When warm, add the onion, coriander and red chili flakes. Cook on medium heat, without browning, for 3 to 4 minutes, or until soft.
Add the garlic and continue to cook for 1 minute, then add the tomato and cook for 2 extra minutes.
Add the rest of the vegetables and cook for 4 minutes, stirring.
Cover with the water or stock. Add the bay leaf and season with salt and pepper. Cover and simmer for 20 to 25 minutes, or until the vegetables are soft.
Remove the bay leaf and purée the soup. Add more stock or water if necessary.
To serve, add a dollop of crème fraiche, fresh parmesan cheese and parsley. Enjoy with crusty bread on the side.
Le coin francais
Soupe épicée de courge musquée et patates douces, parfumée à la coriandre
(Pour 4 personnes)
Ingrédients :
2 càs d'huile d'olive
1 oignon rouge, pelé et émincé
1 càs de coriandre en poudre
Une pincée de piment en poudre
3 gousses d'aïl hachées finement
1 tomate, pelée, évidée et coupée en dés
280 g de courge musquée, pelée et coupée en dés
200 g de patates douces, pelées et coupées en dés
170 g de carottes peléess et coupées en dés
1 feuille de laurier
1 litre d'eau (ou 500 ml d'eau et 500 ml de bouillon de volaille)
Sel et poivre
Crème fraiche, pour servir
Parmesan râpé, pour servir
Persil haché, pour servir
Etapes :
Dans une cocotte, faites chauffer l'huile d'olive sur feu moyen. Ajoutez l'oignon, le piment et la coriandre et faites suer pendant 3 à 4 minutes, sans brunir.
Ajoutez l'aïl et poursuivez la cuisson pendant 1 minute avant d'ajouter la tomate. Cuisez encore pendant 2 minutes, en remuant de temps à autre.
Ajoutez le reste de légumes et cuisez pendant 4 minutes environ en remuant.
Couvrez avec l'eau ou le bouillon. Ajoutez la feuille de laurier et assaisonnez de sel et de piuvre. Mijotez à couvert pendant 20 à 35 minutes jusqu'à ce que les légumes soient tendres.
Enleevez la feuille de laurier et mixez la soupe. Ajoutez plus d'eau ou de bouillon si néecessaire.
Au moment de servir, ajoutez un peu de crème fraiche, du parmesan et du persil. Servez avec un bon pain de campagne.