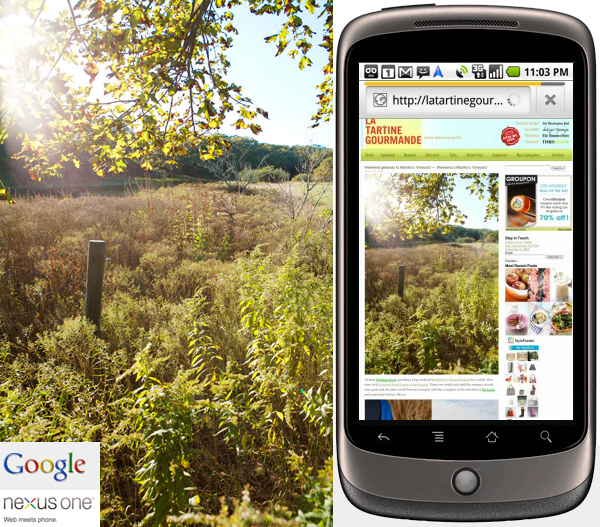 I know. The title does neither sound nor look like a yummy chocolate dessert or a delicious vegetable soup.
But it's fun! And it might surprise you as much as it did surprise moi. The truth is that the engineers at Google have been pretty nice with me. Consistently. It's the third time that they are asking whether they can use La Tartine Gourmande inside one of their projects.
This time, we are talking about Nexus One, the new phone that they've just launched. So if you are curious about it, simply check their link here and click on the Browser icon to get the demo. You'll see that my blog is featured in it. More particularly my post about Martha's Vineyard. (Arstechnica.com, a technology site, talks about it here too)
I'd be lying if I said that I wasn't excited. I mean. It's Google!
That was undoubtedly a highlight of my day.

Merci Google!