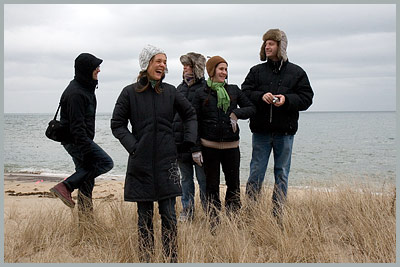 Friends, P. and I
We have to rush to be able to get on the ferry on time. The 90 minute drive that separates Boston from Woods Hole seems much longer as we get stuck in traffic leaving the city. But then, as soon as we are on route 3, things move faster. We feel relieved as we then know that we will make it on time for the Friday night 5 O'clock ferry that is taking us to the island of Martha's Vineyard. We are keen as we are meeting four friends for a few days. We know it will be Heaven because it will involve great company, cooking together, long times spent reading and taking walks on the beach or on the numerous trails that can be found around the island. All the things we love doing. We are staying in Chappy. This is how people call Chappaquiddick, I am told, but I much prefer the short version as it is much easier for me to remember. My memory of names is hopeless, and I sense that this might never change. I am excited as this is my first time visiting Martha's Vineyard.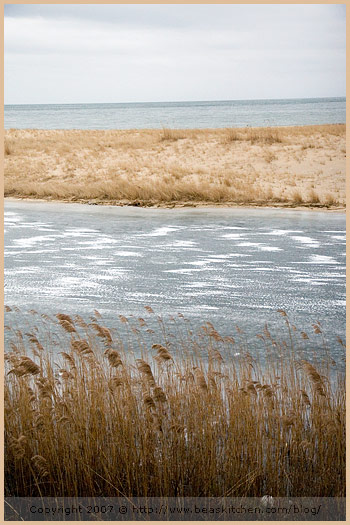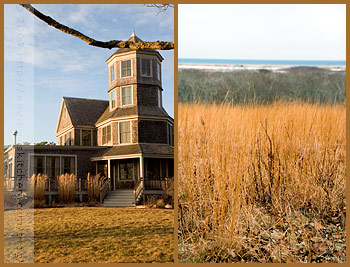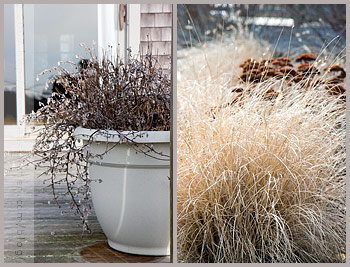 We take a first larger ferry, then a small one in order to get to Chappy. It is pitch dark outside when four hours after leaving Boston, we finally arrive at the house. This tall four-level gorgeous house is cozy and seems to domineer the whole area. I cannot wait to see what it looks like when we wake up. But deep inside, I already know somehow. Serene and quiet, with not a soul to be found around, just what we need for a relaxing weekend. There are no shops in Chappy, and we do not even have an Internet connection. This disconnect with the busy life we normally have feels great.
The best thing about going to the beach during the colder season is that you have it all by yourself. And I mean really for yourself. And how better can it get when you know that are going to share a few days with friends playing games and chatting away. Besides, we are lucky. Amongst the bunch of us, two are marvelous chefs. When I realize that they have brought with them a petit salé for us to eat on the first night, I am beaming with joy. This is comfort food at its best: green lentils, sausage, kale with spices. I try to recall when I ate one for the last time. Possibly some time at my parents', a few years back. I try to eat slowly to savor every mouthful, but it is hard because I am really hungry. We all are. The wine definitely brings some brighter color to our cheeks and only after a few sips, we feel warmer inside. At that point, I get a sense that the evening will be long.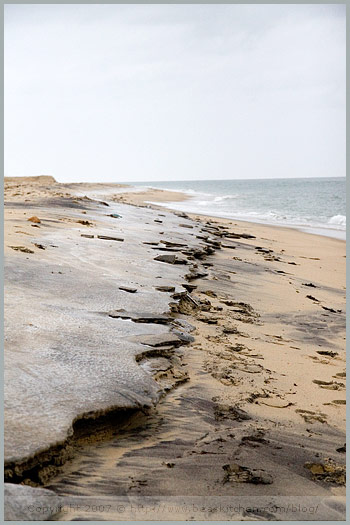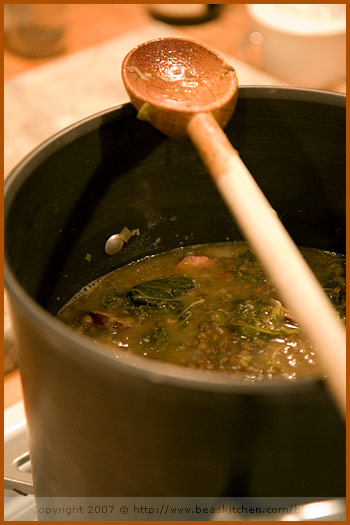 Petit salé (Green Lentil Soup with Sausage)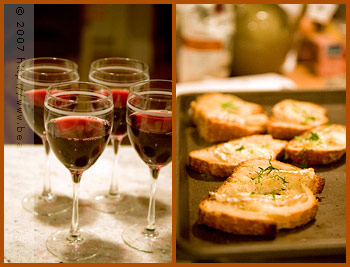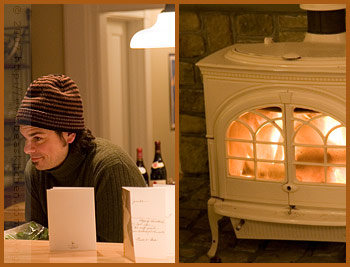 We do little and love it. Just as if time had slowed down all around us. There is no schedule and we end up eating at very odd times, which feels great. I even learn to play Snatch and Apples to Apples
And so we take long beach walks and manage to get a peak at a Chili Contest festival held in Oak Bluffs, have a late lunch in town before seeing a movie. On the second day, L. decides to make a fabulous Georgian lamb soup: lamb, tomatoes, rice, spices and sour cream. It reminds me of the lovely food eaten at Pirosmani's , a Georgian restaurant in the 6th arrondissement of Paris.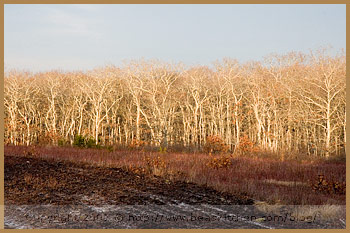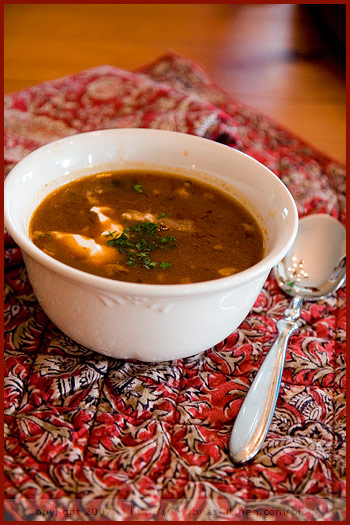 Georgian Lamb Soup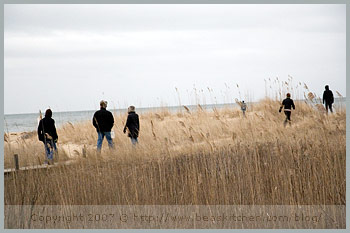 G. prepares pancakes for us too. They are light as a feather. I see ricotta and egg whites whipped firm added to the batter. Is this the secret? We are unable to move further than one meter away from the stove, like dogs waiting for every crumb falling from the table. J. especially.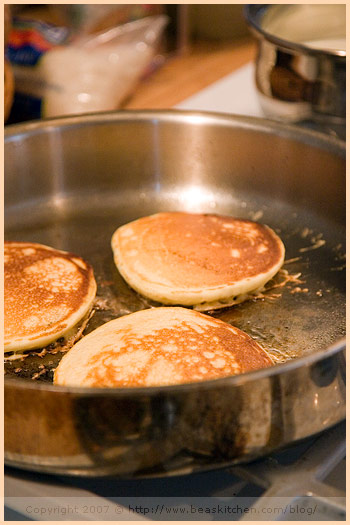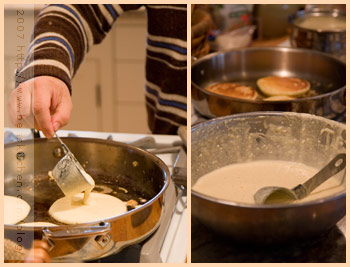 Enough energy to push us out for a long walk.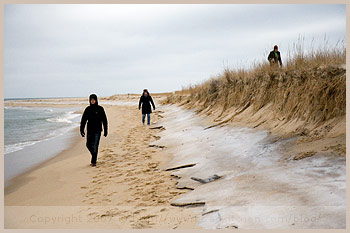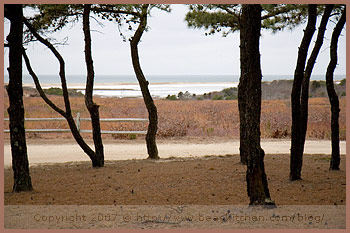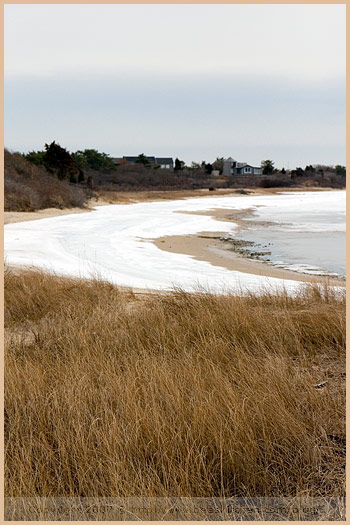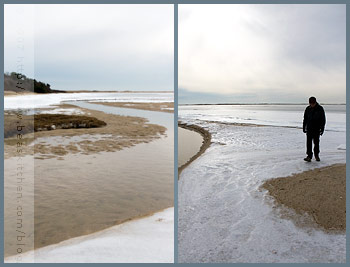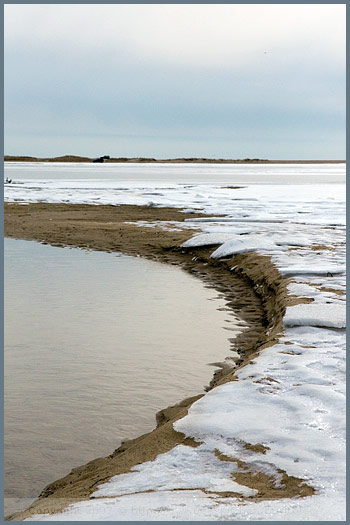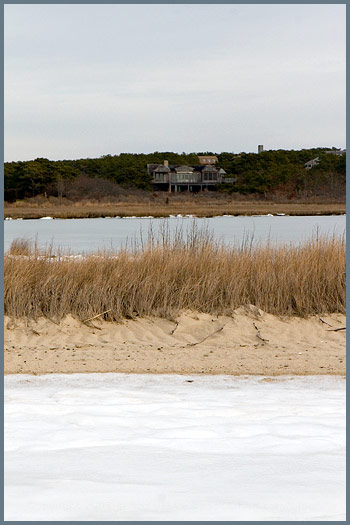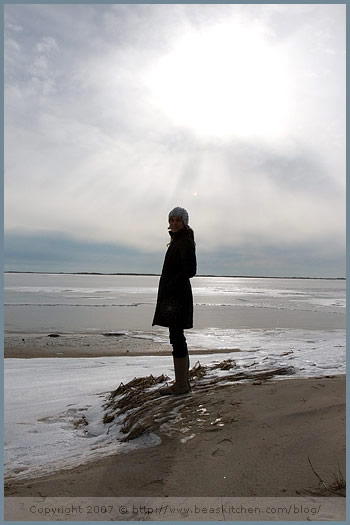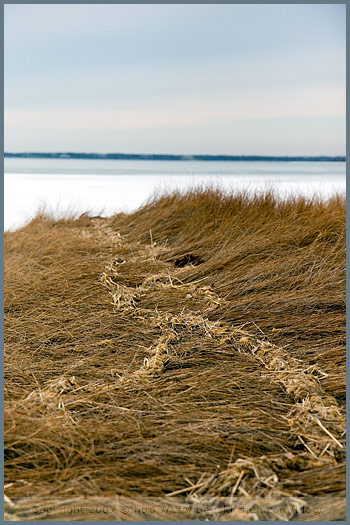 Martha's Vineyard gets busy in the summer, way too busy I know that much. In many ways, I also know that P. and I are lucky to have had a glimpse of it at a time of year when Nature remains quiet, beautiful and peaceful. Two days spent on the island is of course too short of a time to appreciate its variety but the way we experienced it will make it a special memory. We had friends, Nature, and the ability to share our love for good and simple food. Pretty good, isn't it? Of course, I also promised to myself to ask — or beg depending on how successful I am at my first try — for L's lamb soup and G's airy pancake recipes. They won't get away with it.