Many thanks to Sha, Joe, Heinz and Helene, and Michael who gave plenty of useful tips about Athens, and Crete. I wish I had had time to do it all! We also missed dinner at Varoulko restaurant (following Michael's recommendation, because it was closed!)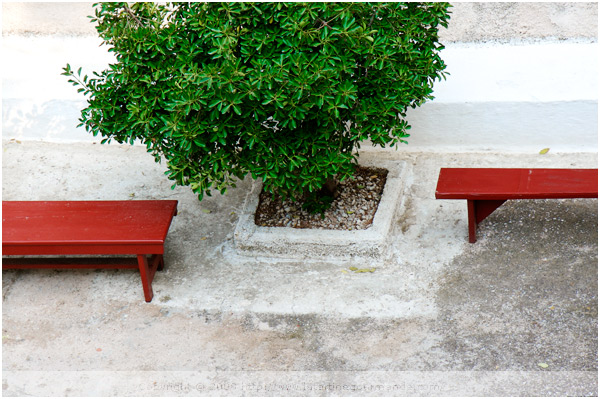 Walking in Athens
After already a transatlantic flight behind us, we still had five hours to spare in another airport on your way to Athens; I was not looking forward to it. Except when I mentioned Munich to P.
"You're kidding? This is the best airport to wait in! They've got great food!"
I, of course, was very suspicious. "Il exaggère," I kept thinking. I mean, of all airports we stopped at over the years, there were very few I could remember because of their food. Sure enough, we enjoyed lunch in the airport in Melbourne once, and Brisbane too, but that was clearly the extent of it. Even Paris Charles de Gaulle never impressed me. Quite on the contrary.
But in Munich, things were different.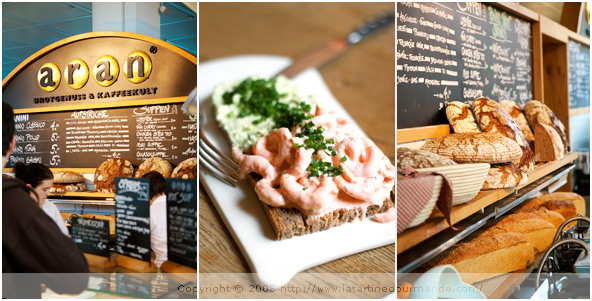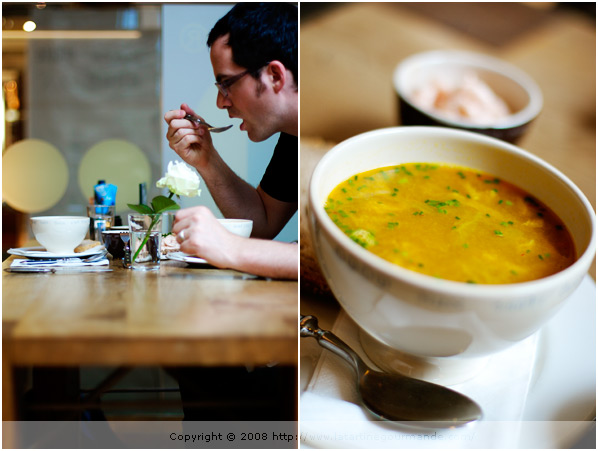 "How do you know?" I asked, piqued by curiosity.
"Remember? I transited via Munich back from Italy."
Ah yes. As he said it, I remembered indeed. I remembered that he had also told me about the lovely soup and tartine he had eaten while waiting for his connecting flight to Boston. There was so much enthusiasm in his voice when he recalled his lunch, and I could finally understand why.
As soon as we walked by Aran Bakery, my eyes lit with excitement.
With its wooden tables and matching benches, the place looked extremely inviting, the clear promise to provide a restful, enjoyable meal. White flowers nicely arranged on the tables were lit by a warm sunlight. Loaves of rustic bread seemed each tastier than the other; hearty soups with nutritious tartines offered with many different toppings all looked scrumptious.
We ordered our food at the counter and then sat down at a large communal table. Not surprisingly, our lunch was fulfilling, and for a second, I forgot that we were in an airport, wishing in fact that we could have sat there longer. That we did not have a plane to get on.
"Thanks for taking me here," I told P., happy. I could still not believe that we'd had a lunch made of a soup and tartine, one of our favorites, in an airport.
Feeling content, we were ready to continue our journey.
A good thing since our next stop was Athens.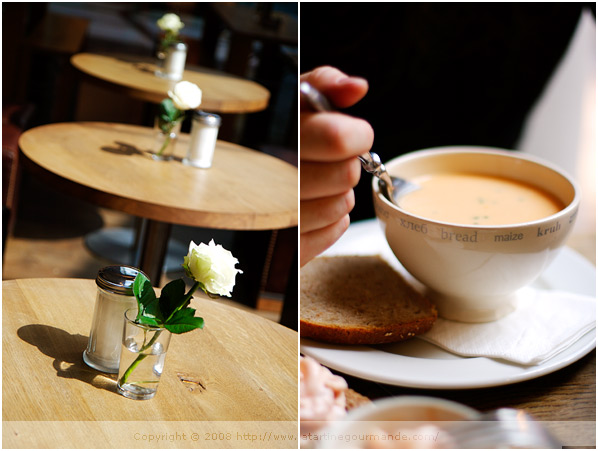 At Aran's Bakery in Munich Airport
We only had two short days in Athens and frankly, neither P. nor I wanted to cover too much. Nevertheless, a few things were definitely on our program:
Enjoy a swim at our hotel
Take a walk by the nearby beach
Take the tram into the city, and enjoy the seafront ride.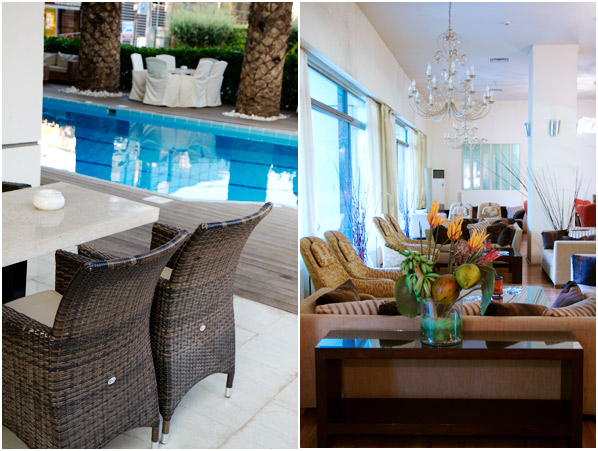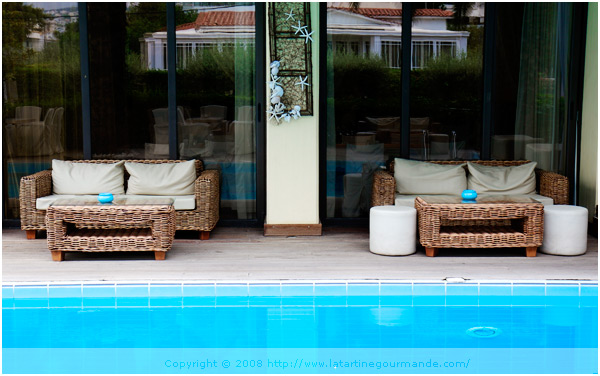 Our hotel in Glyfada, Athens
Have a walk in the Plaka, the oldest section of Athens — touristy but lovely all the same. Then sit down to enjoy a lunch made of moussaka (again, but so good!), stuffed vegetables, grilled octopus, fried vegetables, and finish with yogurt and honey or a slice of fresh fruit in one of the many tavernas found everywhere there.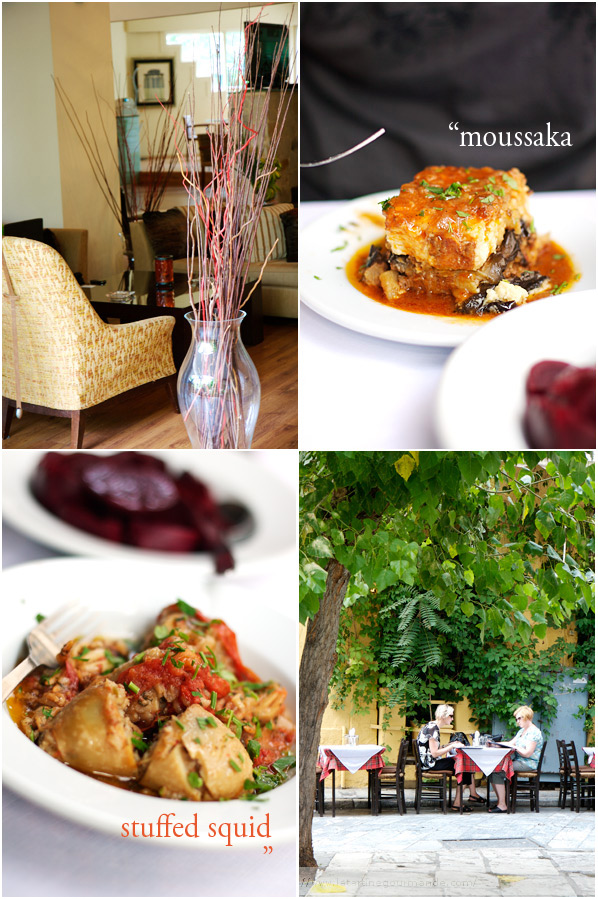 Meet K., one of our Greek friends, for a drink at the top of Titania hotel for a great view of the city — incidentally, dinner there wasn't great, and really overpriced for the quality of the food.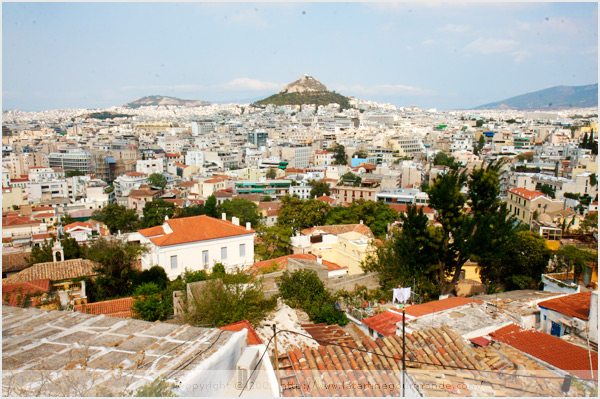 Have an ice-cream in the street.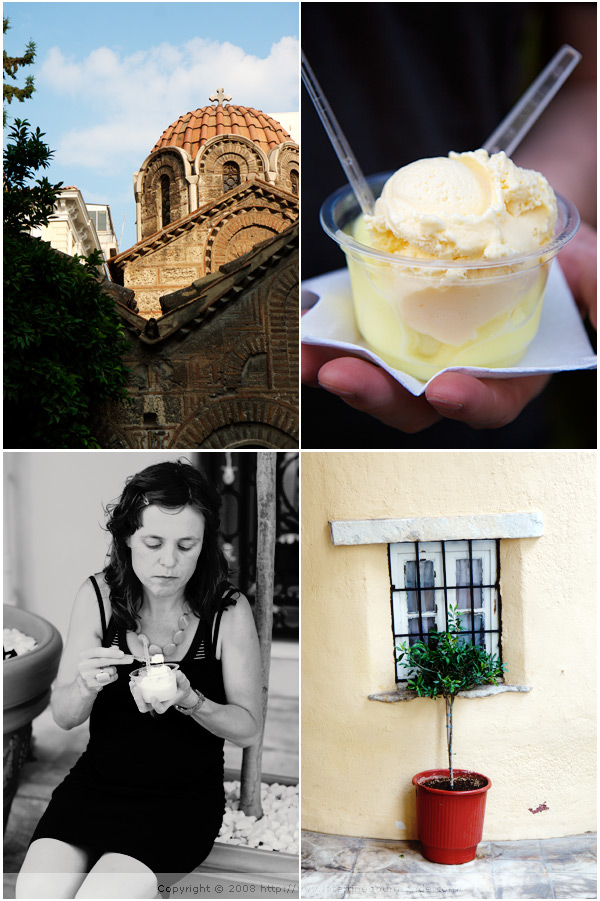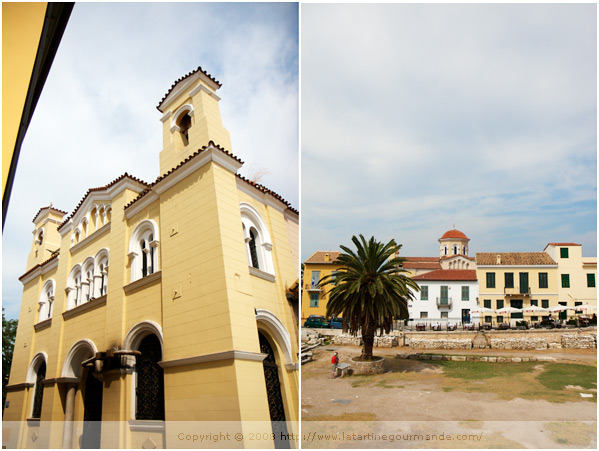 Of course, visit the Acropolis at the top of the hill.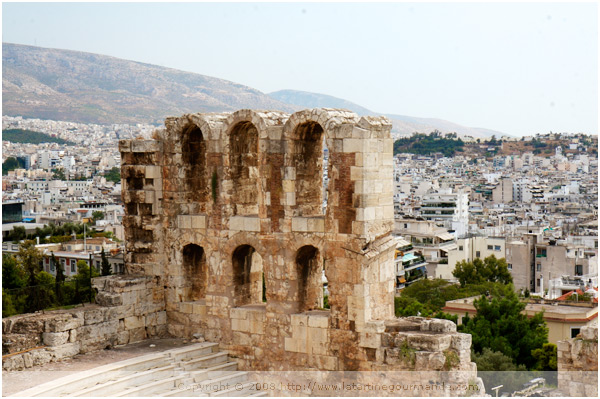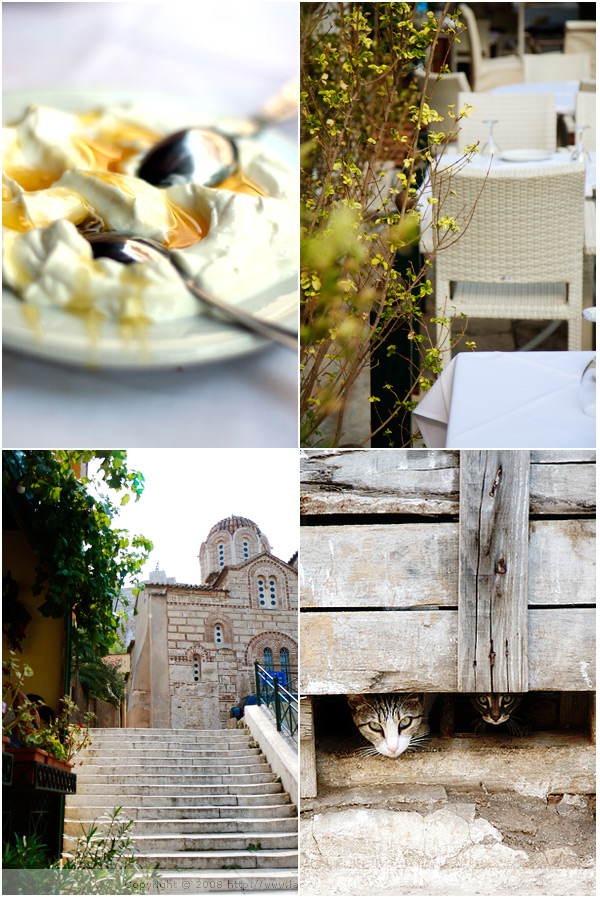 Observe the signs of life in the city.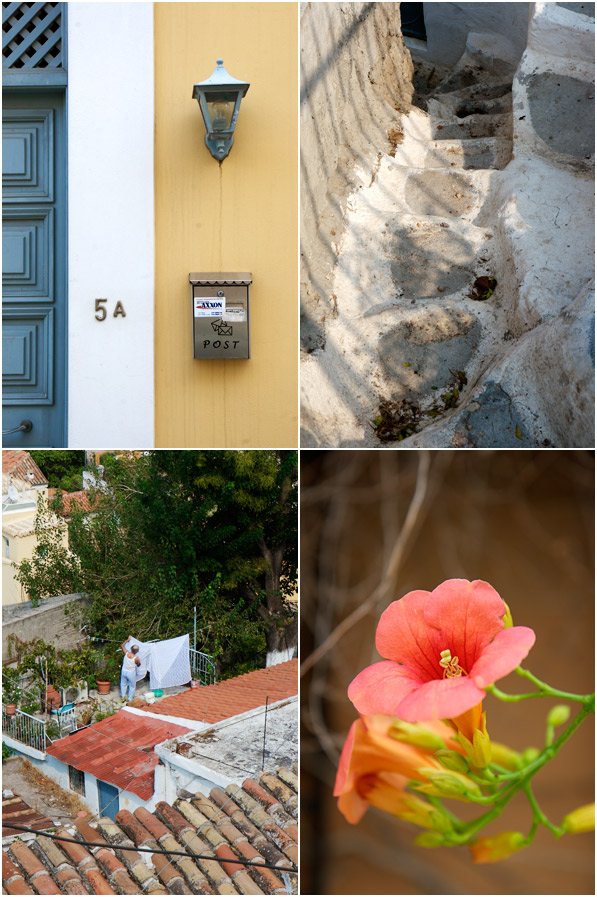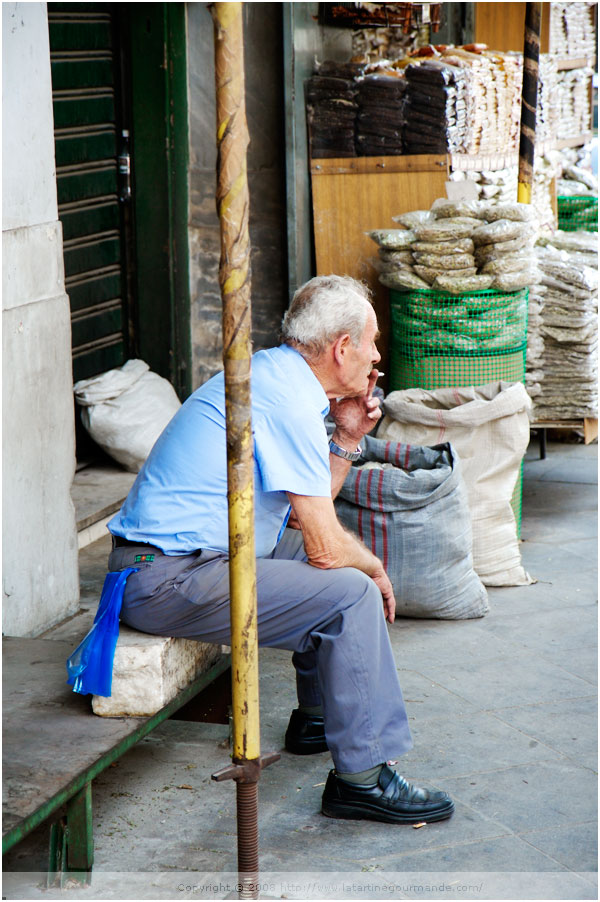 Visit the city's central market, for a great insight of local produce and life.

Central Market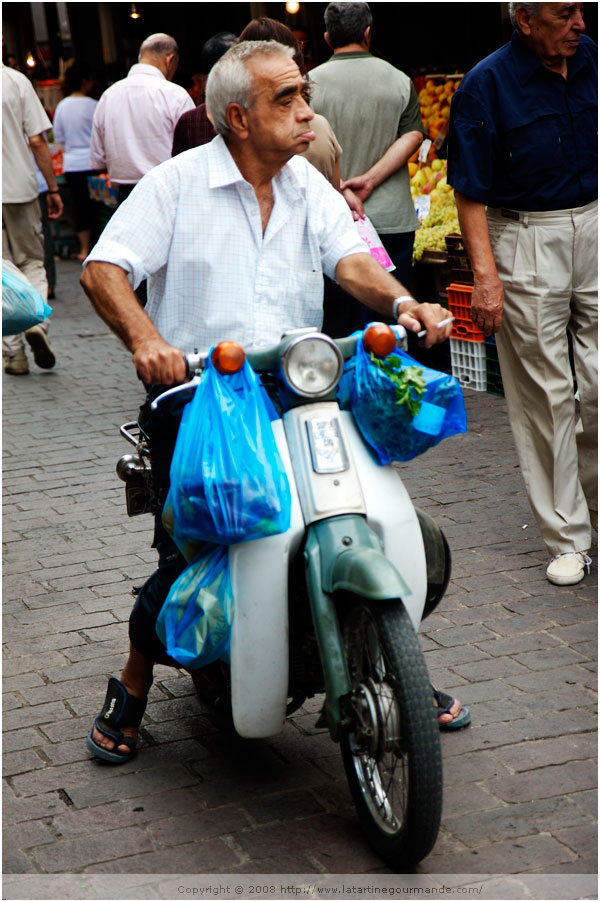 Enjoy the food and try not to speak with my mouth full.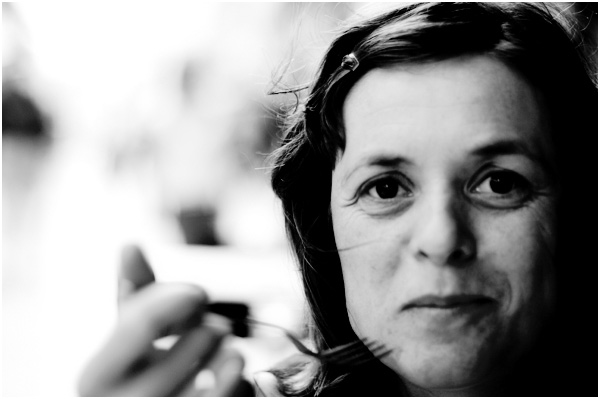 And remember to come back, for a longer time next time, making sure to travel through Munich again.

Athens was full of contrasts — between ancient and modern — chaotic, and full of life.