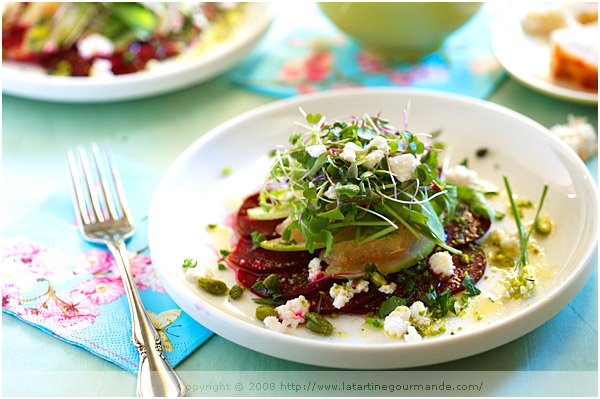 Beet Carpaccio for the Boston Globe
You must have noticed my attachment to beets, non ? And, anything sliced paper-thin: any reason to take out my mandoline is always a good one.
For my latest contribution to the Boston Globe's Food Section, I created a beet carpaccio recipe, a nice change, I thought, from the traditional beef carpaccio more commonly known. This recipe makes for a wonderful vegetarian variant, pleasing to the eyes, and refreshing to the taste.
Well, I loved it.
Guess what we are having for dinner tonight, amongst other things.