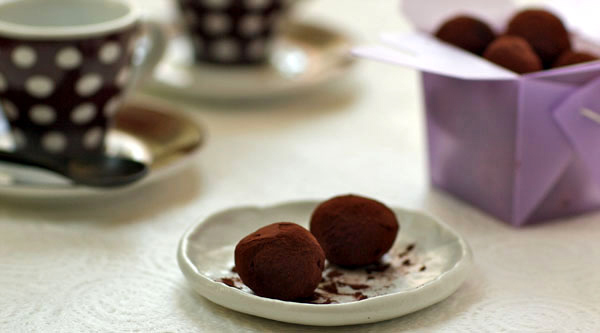 Cardamom Chocolate Truffles for the Boston Globe
Indulge is exactly the word that comes to mind when you think about this end of year. Whether you want it or not, December is a month when nous, people, spend more time preparing food, and sharing it with family and friends.
I meant to talk about chocolate truffles in my latest article entitled Indulge, published today in the Seasons column of the Boston Globe's Food section. I was pleased to interview both lovely Kate Zuckerman, pastry chef at New York's Chanterelle restaurant and author of the Sweet Life, and Michael Klug, chocolate maker at L. A. Burdick Chocolate in Cambridge, to tell me about their experience with the making of truffles. To my surprise, Kate has just emailed me to let me know that she was actually trained by Michael who, in fact, worked at Chanterelle before she did. Now, if this is not an odd coincidence! I absolutely had no idea. The connections are much smaller than we think!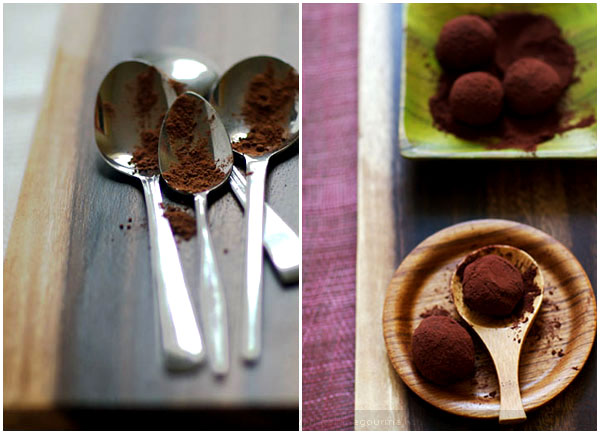 I hope that you will indulge in a few chocolate truffles, or whatever you prefer. Make them as gifts to give away. As a child, we ALWAYS made chocolate truffles for Christmas. A pure tradition that I simply like to continue. Chocolate is just too good!
My recipe of Cardamom-infused Dark Chocolate Truffles.