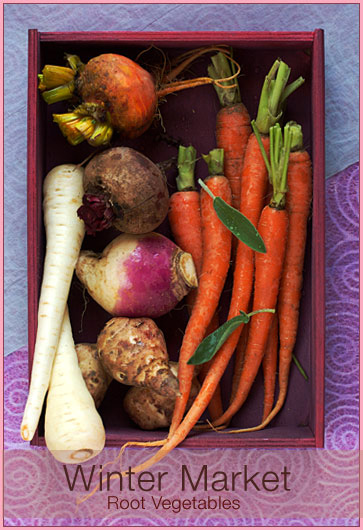 The Bounty of Winter Market
When we sometimes believe that winter markets have nothing to offer, we find jewels like these. I do not know about you, but I find myriads of ideas on what to do with all these wonderful root vegetables. My new babies are Jerusalem Artichokes, les topinambours, those very ones that used to have such a bad reputation in France, simply because it used to be one of the only foods that people could eat during the war.
Thank God, times have changed, and Jerusalem artichokes are undergoing a favorable come back. Beside a few soups I made last week, I also used them in the recipe of a revisited hachis parmentier.
"Pardon ?" You, some of my non-French speaking readers do not know what a hachis parmentier is?
I might have to come back to explain then. In the meantime, take a wee peak….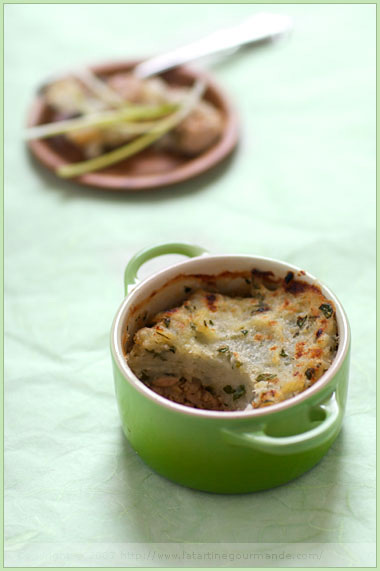 Jerusalem Artichoke and Chicken Hachis Parmentier