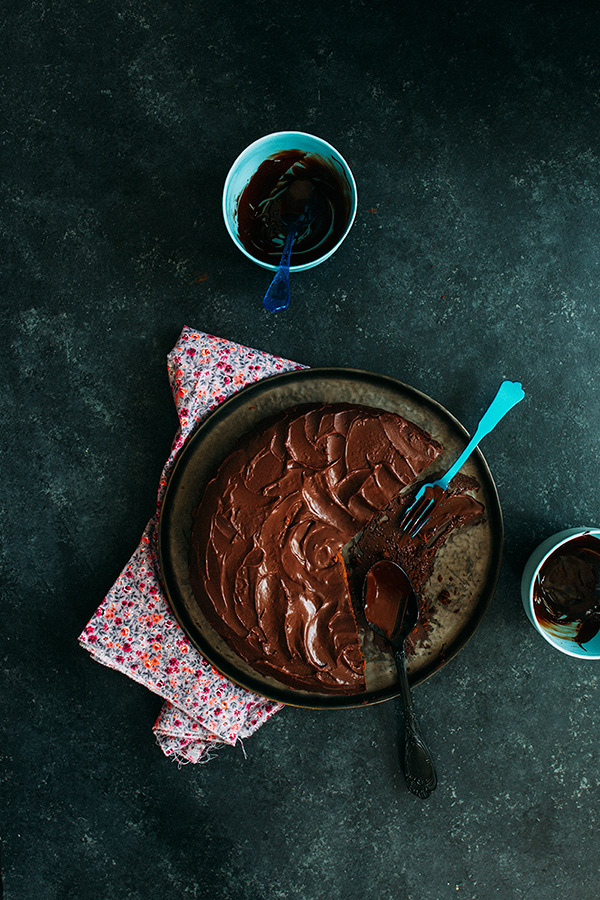 Chocolate and Pecan Cake
Easter is probably one of my favorite holidays of the year. First, it occurs in Spring right at the start of the season. Second it means the first flowers start to peak gently through the still dormant grass. Third, it means there will be chocolate.
And we love chocolate in our household. You surely must have taken notice, haven't you?
With children in the picture, the fun is incredible as they impatiently await Easter morning to see what le lièvre de Pâques (Easter bunny) has left behind during the night.
Our bunny is typically chocolate loaded. For the enjoyment of adults and children alike–I always make sure of that.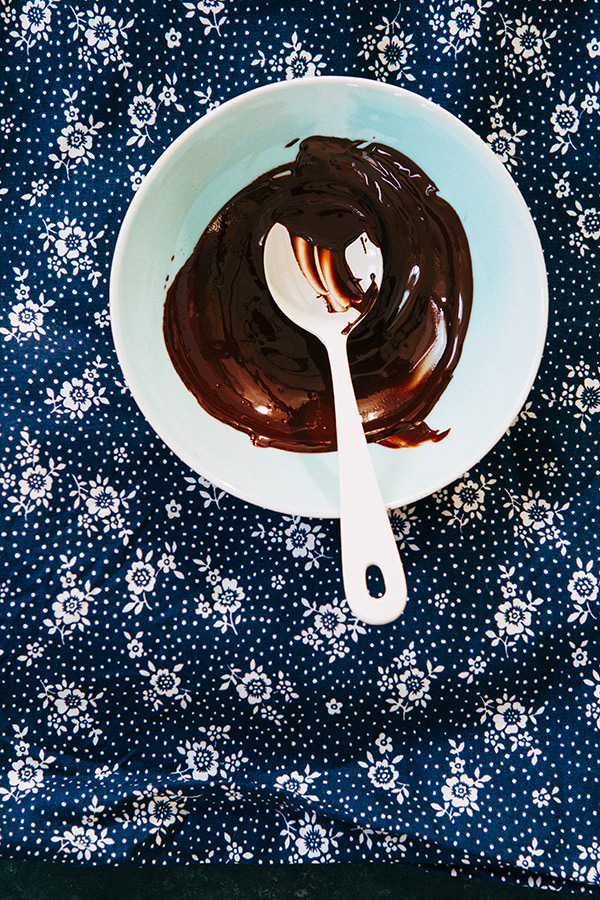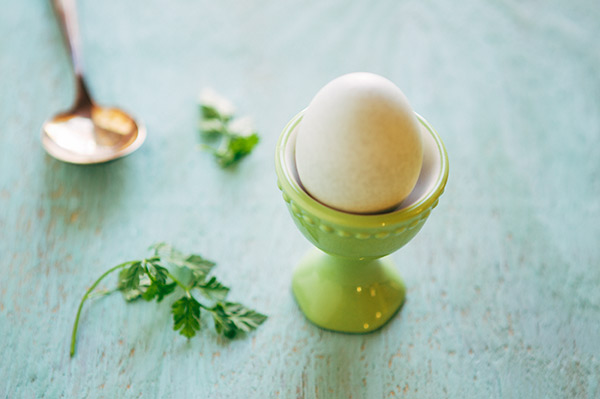 Lulu still talks about the year she and I went to France for Easter in fact. While I traveled to Paris to work, she stayed with my parents'. I was excited that she'd spend Pâques with my family for the first time.
"J'ai fait trois chasses aux oeufs, maman ! Pas une mais trois! " she exclaimed on the phone when I called.
Three Easter egg hunts! I thought.
It could only be but a memorable experience in the head of a five year old girl.
"Une chez papy et mamie, une chez la voisine, et une chez Benoit et Ginou."
(One at my parents', one at their neighbors', and a final one at my brother's house down the road.)
There was so much chocolate in our horizon–and luggage back to the US–that year.
Such amazing chocolate!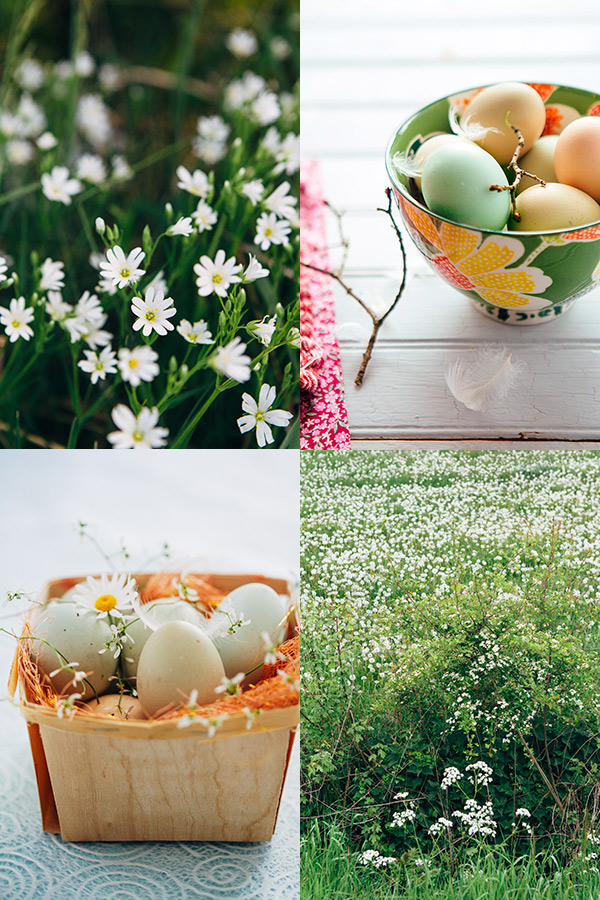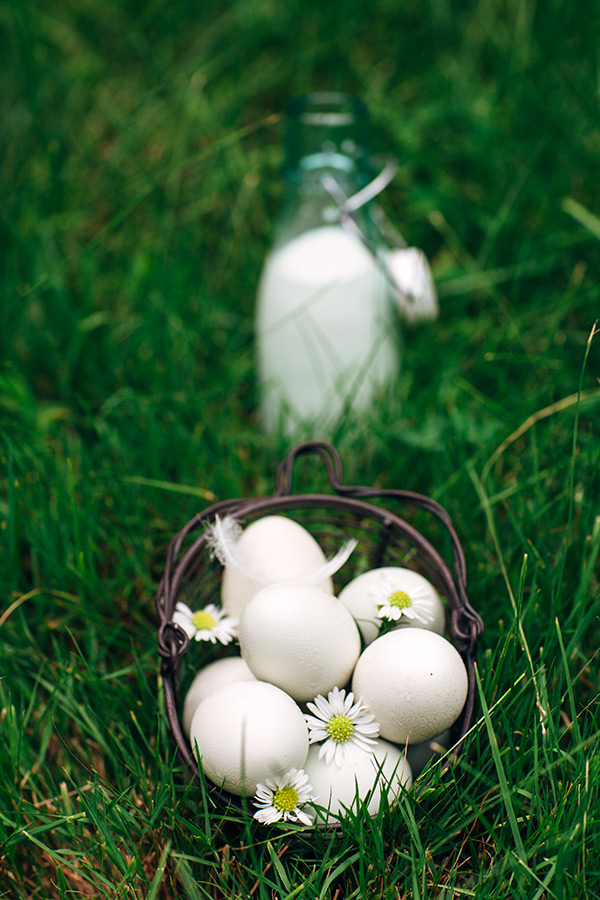 Thus naturally, I invariably imagine delicious treats with chocolate lost in the middle at Easter.
Somehow this year, that meant cake. A family style celebration cake. A serious chocolate cake.
One cozily wrapped in a decadent coat of dark chocolate on the outside.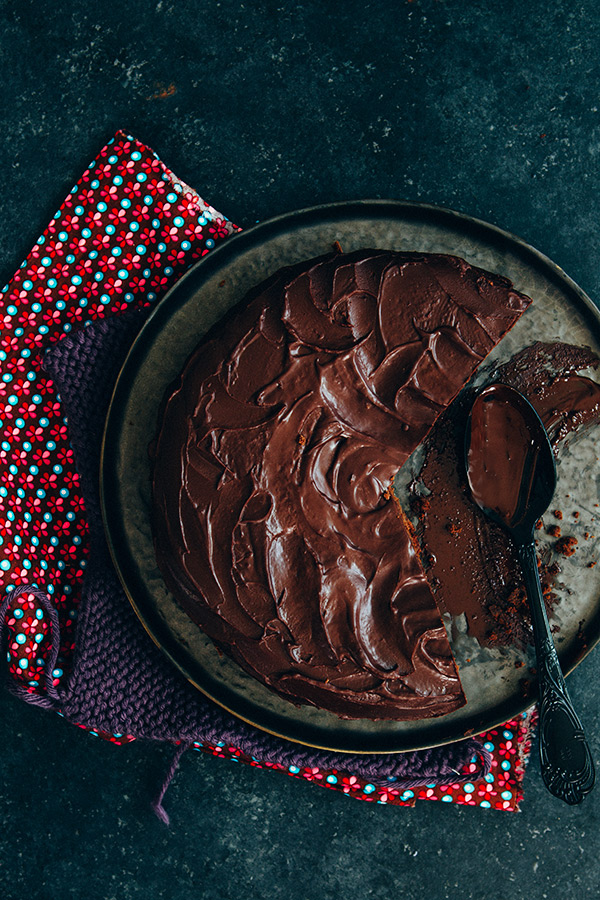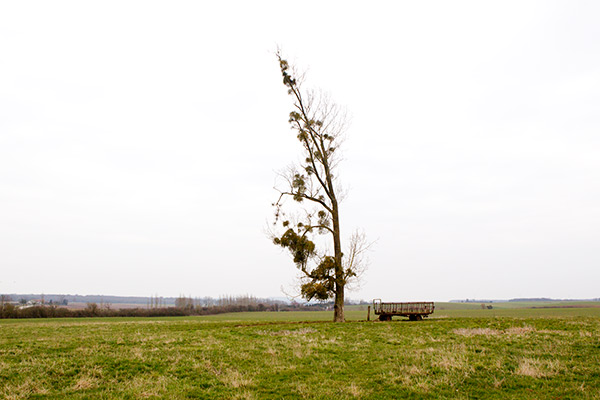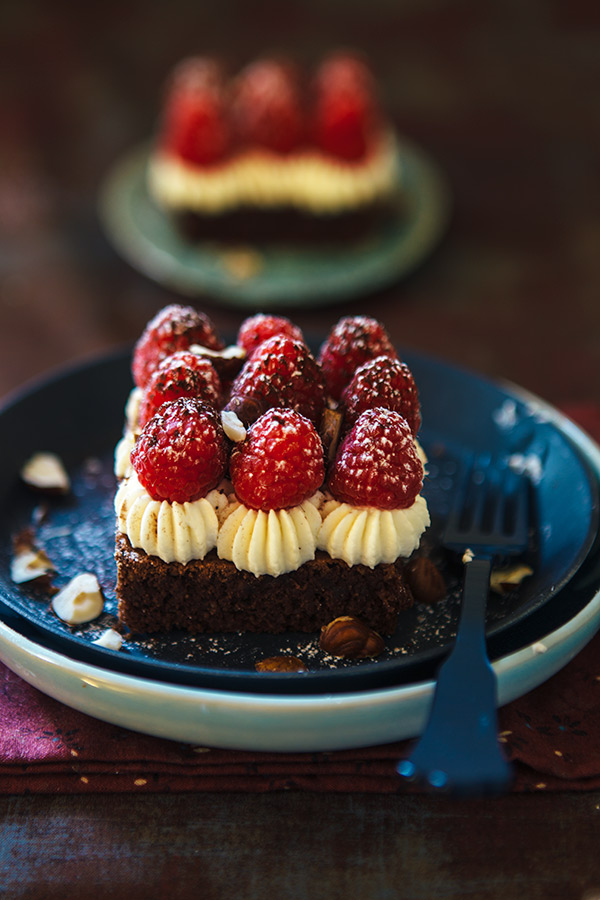 We tried it last weekend and loved it–Rémy's face when he tried a bite was a bonus!
I assuredly will come back to it when our friends J. and F. come with their two children to spend Easter weekend with us. There will be a jolly bunch of little hands holding tightly Easter baskets ready to be filled.
There will be chocolate lollipops, hopefully more Spring flowers coming with it.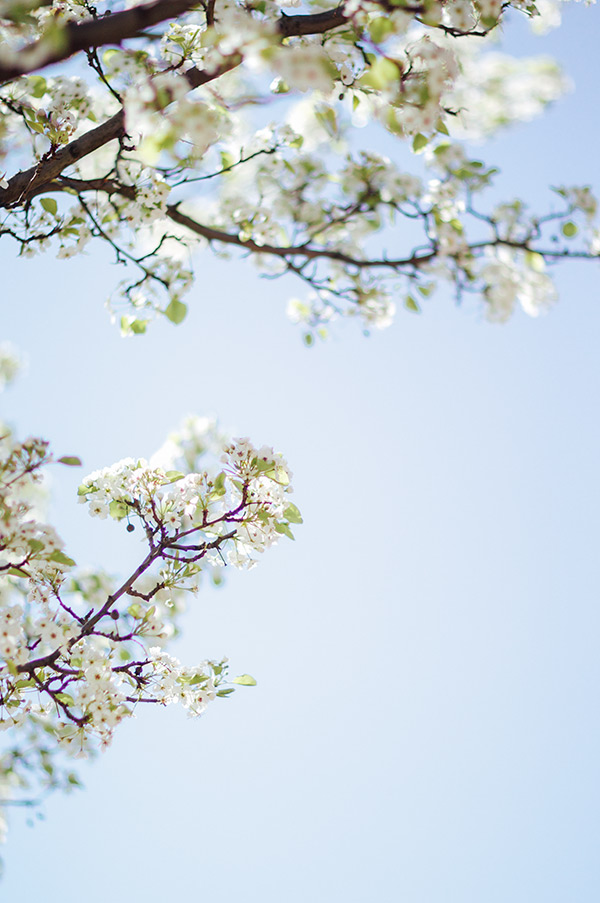 And even possibly an Easter bunny cake–it is one of this week's projects for me!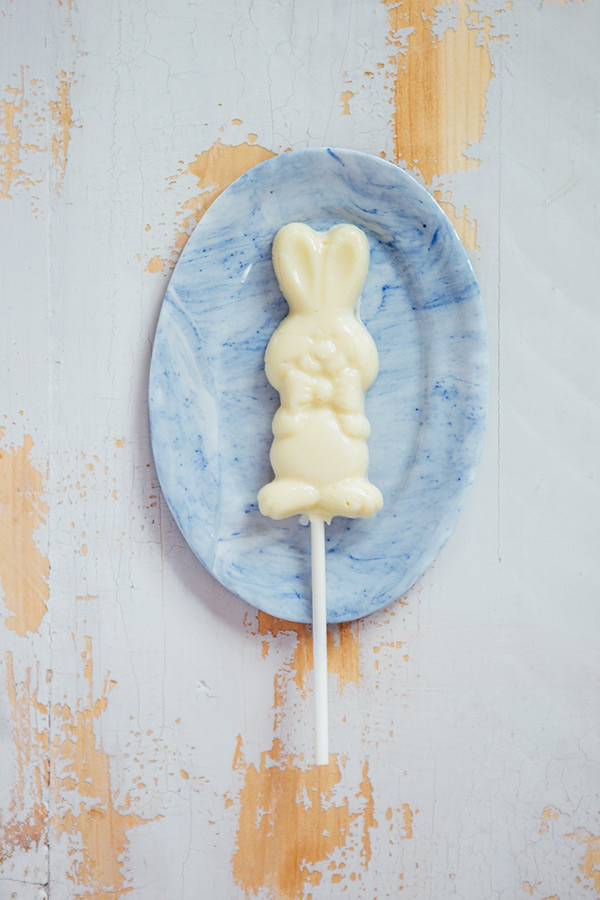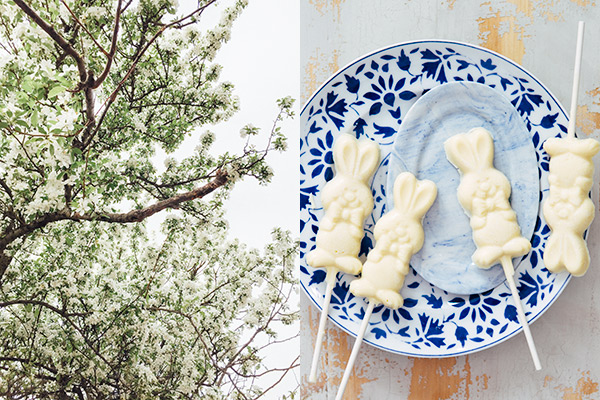 Chocolate all over us.
A bit much, really.
But in my book, it suits us just fine.
Joyeuses fêtes de Pâques!
Chocolate Lollipops
Chocolate and Pecan Cake
For the chocolate cake:
You need:
7 ounces (200 g) dark chocolate (70 % cocoa)
4 1/2 ounces (125 g) unsalted butter, diced
1 tablespoon pure vanilla extract
2 1/2 ounces (75 g) pecans (ground makes 1 cup)
1/2 cup (60 g) millet flour
1 1/2 teaspoons baking powder
6 large eggs, separated
2 ounces (60 g) blond cane sugar
2 ounces (60 g) light Muscovado sugar
Pinch of sea salt
Steps:
Preheat the oven to 350 F (180 C) and butter a 9-inch (23 cm) cake pan with removable bottom. Dust with rice flour and tap the excess out; set aside.
Melt the chocolate and butter in a double boiler. Stir in the vanilla; set aside.
In a small bowl, combine the pecan meal, millet flour, and baking powder; set aside.
In the bowl of your stand mixer, combine the egg yolks and two sugars.
Start to beat speed 3 and then increase to max–and beat until light in color, for a few minutes. Transfer to a large bowl.
Fold the melted chocolate and butter into the egg/sugar batter, making sure the keep the batter light.
Beat the egg whites with a pinch of salt until light and fluffy.
Fold in the chocolate batter.
Do the same with the flour preparation.
Transfer the cake batter to the pan and bake for 35 minutes, or until a blade inserted in the middle comes out dry. Remove from the oven and let cool for 5 minutes before unmolding. Place the cake on a cooling rack.
Cover a baking sheet with a large piece of parchment paper and place the rack with the cake on top.
For the dark chocolate ganache:

You need:
5 1/4 ounces (150 g) dark chocolate (70 %), chopped finely
3/4 cup + 2 tablespoons (200 ml) heavy cream
2 tablespoons blond cane sugar
1/2 tablespoon unsweetened butter, soft
Steps:
Place the chocolate in a bowl; set aside.
In a pot, combine the heavy cream and sugar and heat, stirring to dissolve the sugar.
Pour the hot cream over the chocolate. Wait for 1 minute and using a silicone spatula, stir until homogeneous.
Add the butter and stir until dissolved.
Pour the chocolate ganache over the cake and let it drip, or use a spatula to move the chocolate where you prefer. Leave it to cool for a smooth looks, or wait until it starts setting to make a pattern with a spatula. Let cool completely. Keep for a few days in the fridge. Bring back to room temperature to eat.