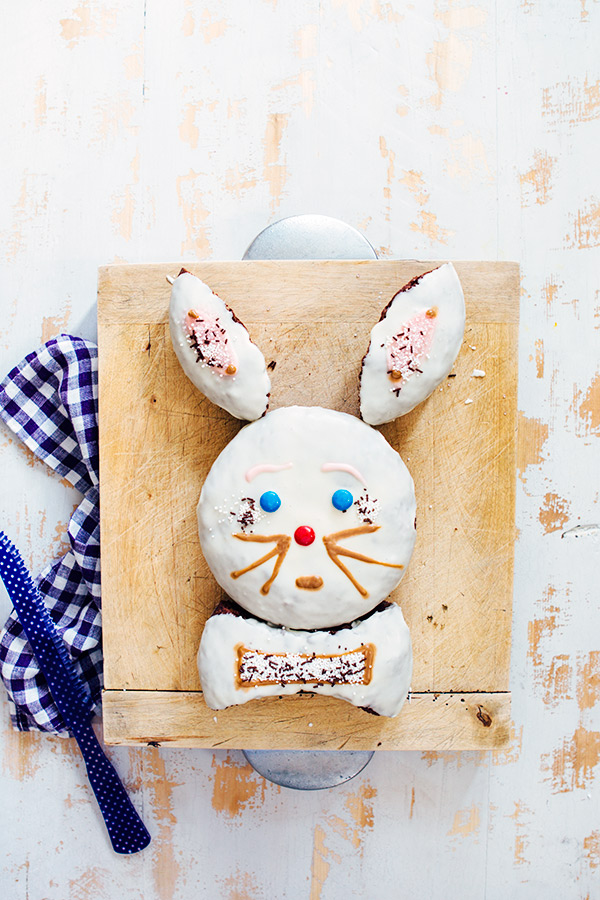 Easter Bunny Chocolate Cake
Friends came to spend the Easter weekend with us, and in the middle of it, their sweet little girl turned 2. So we made a birthday cake that ended up being our Easter cake.
An Easter bunny cake.
A serious chocolate cake too (recipe from this one, using hazelnuts instead of pecans and making two round cakes using one batch of the cake batter), decorated simply with a confectioner's sugar icing.
I will keep the idea for future birthdays of our littles ones, and make it again.
Joyeuses fêtes de Pâques.

Happy Easter again.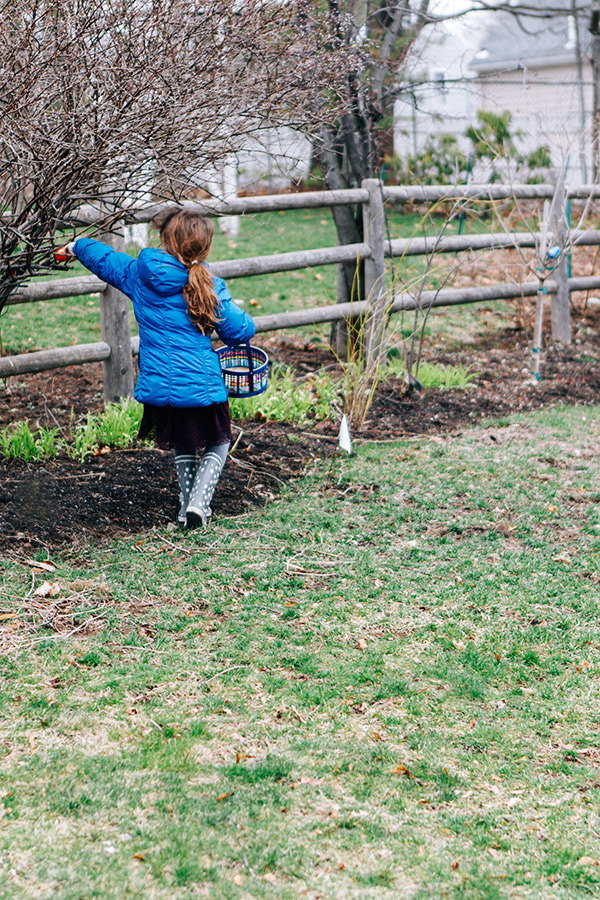 Lulu et la chasse aux oeufs—
Lulu and the Easter Egg Hunt