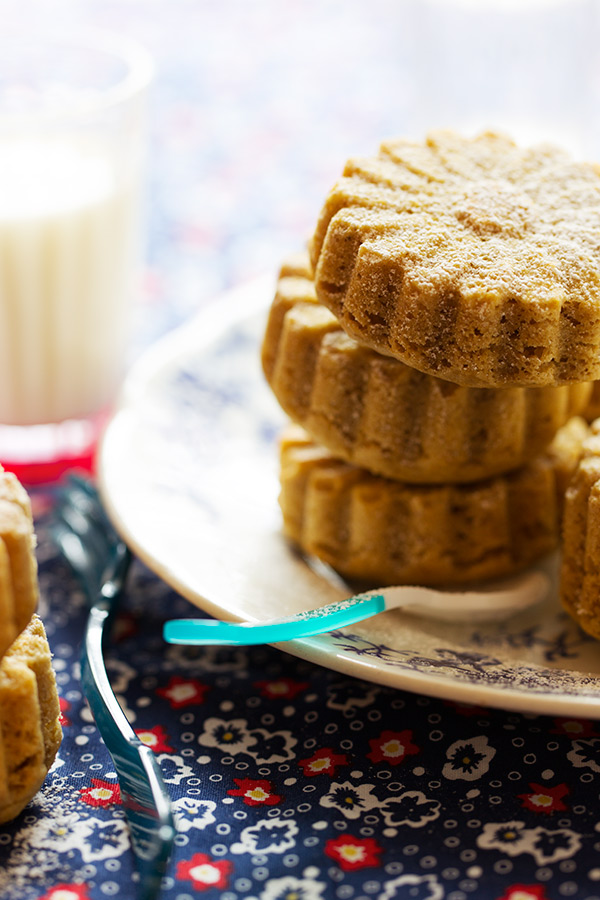 Banana Teacakes with Olive Oil and Flax
Cake is an important matter in our family. There's always cake to be found on the kitchen counter top every day of the week, every day of the weekend. Each day has its cake, and when we run out, I make sure to find a replacement.
These, for example, happened a few days ago when I noticed two bananas in the fruit basket by the stove that looked like they were reaching the end of their lifespan. So obviously I thought about cake. I imagine my overly ripe bananas inside a treat resembling banana bread. Something not too sweet for us to enjoy with a cup of tea at home or when we are out for a walk; a lovely goody for Lulu to pack in her snack box at school; food for Rémy to pick and nibble with the tip of his fingers–the way babies of his age do in such cute manner.
I essentially wished for a healthy family treat enjoyed by all that would look pretty too.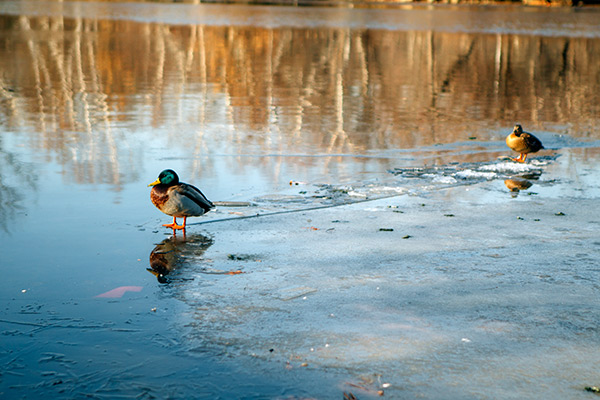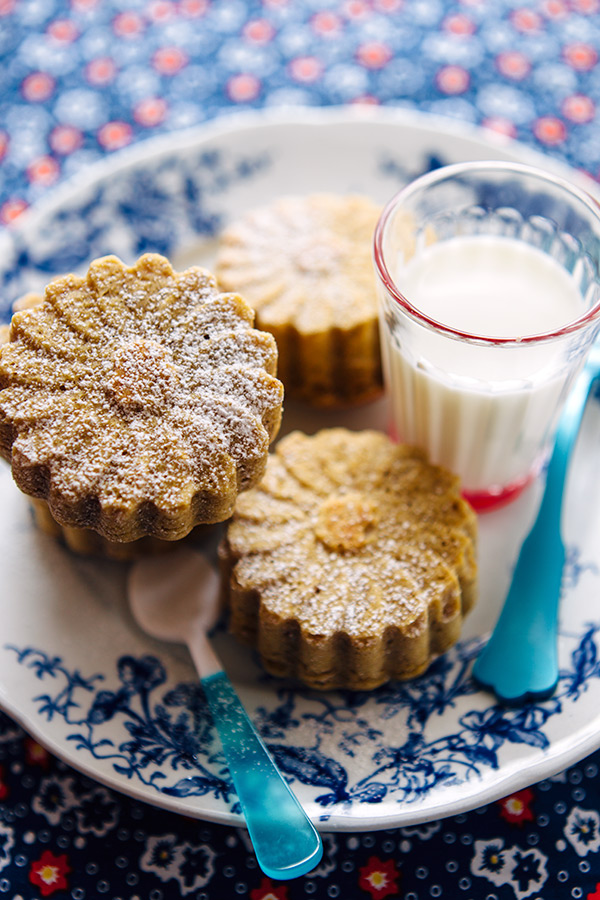 The teacakes are made with two eggs; wholesome gluten free flours (quinoa and sorghum); a tad of plain whole milk yogurt and olive oil; flax for extra Omega 3, protein, and fiber; and maple syrup for flavor and light sweetness.
They are moist and really delicious.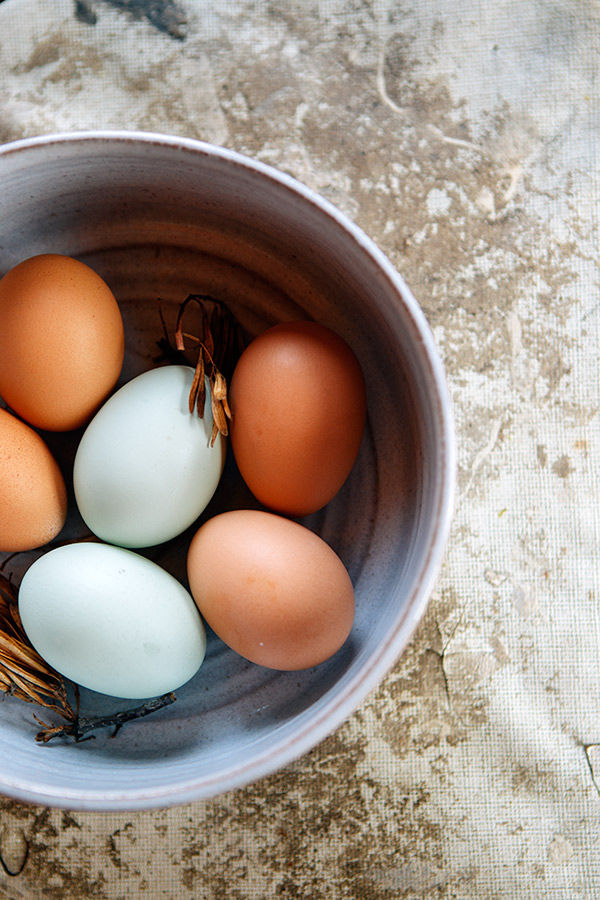 I decided to bake them using small flower-shaped molds but I imagine you can also use small muffin cases or even choose to bake them in the shape of a family style loaf. If you do, let me know how it goes.
Lulu always asks to have hers with a glass of milk too.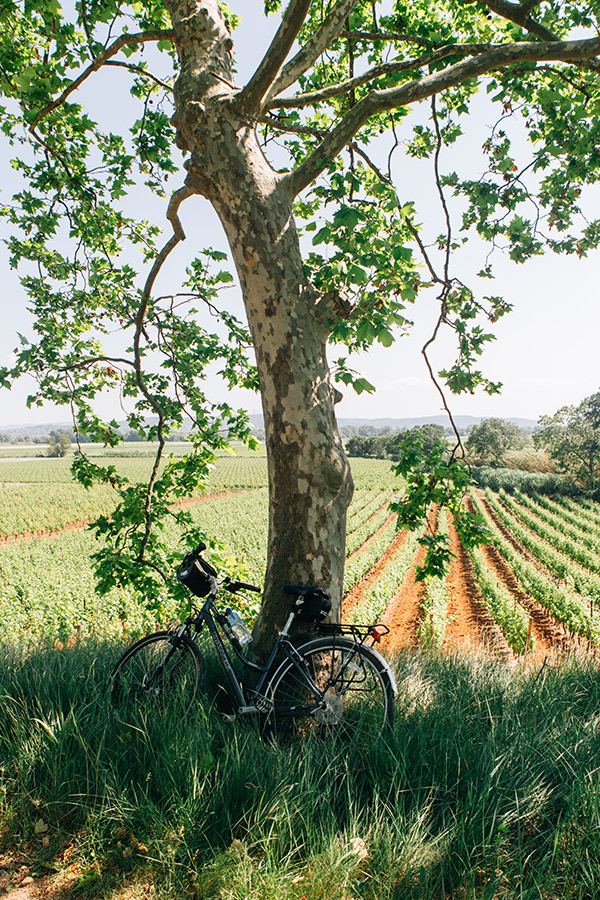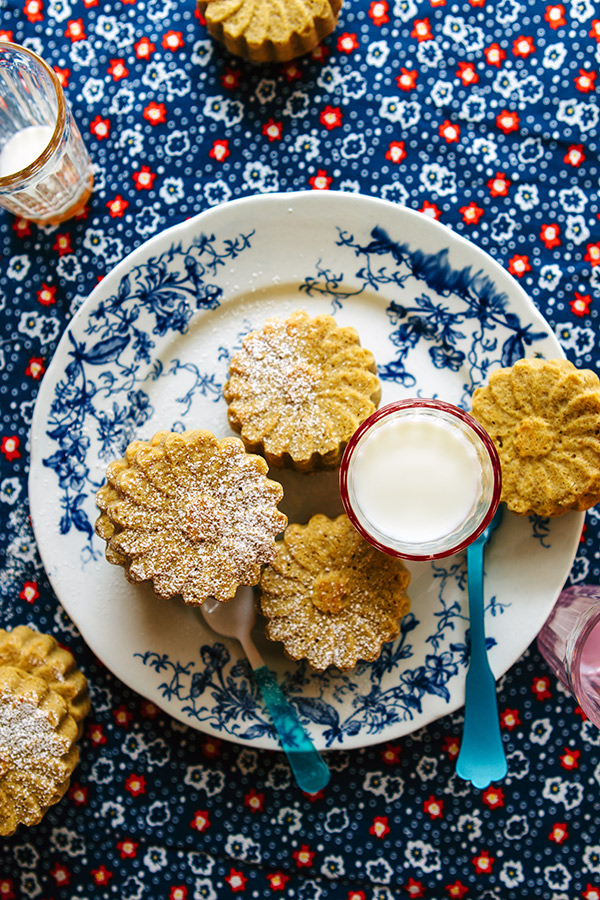 Banana Teacakes with Olive Oil and Flax
Makes about fifteen teacakes (flower shaped)
You need:
1/3 (80 ml) cup olive oil
1/3 cup (80 ml) maple syrup
1 tablespoon pure vanilla extract
1/4 cup (60 ml) whole milk plain yogurt
2 large eggs
2 ripe bananas mashed with a fork
1 cup (125 g) quinoa flour
1/2 cup (60 g) sorghum flour
1/2 cup (80 g) white rice flour
2 tablespoons golden flax meal
1/4 teaspoon sea salt
1 teaspoon baking powder
1/2 teaspoon baking soda
Steps:
Preheat the oven to 350 F (180 C) and prepare a baking sheet with small molds (I sprayed mine with olive oil).
In a bowl, stir together the olive oil, maple syrup, vanilla, yogurt, eggs, and bananas; set aside.
In another bowl, combine the quinoa flour, sorghum flour, white rice flour, flax, salt, baking powder, and baking soda.
Pour the wet ingredients inside the dry ones, and whisk until combined and homogeneous.
Divide the cake batter between the molds of your choice, filling only 2/3 full.
Bake for 20 to 25 minutes, depending on the size of the molds (increase the baking time even more if you make one single loaf). Unmold and let cool.
Dust with confectioner's sugar when ready to serve, if you wish (Lulu always asks for that part.)