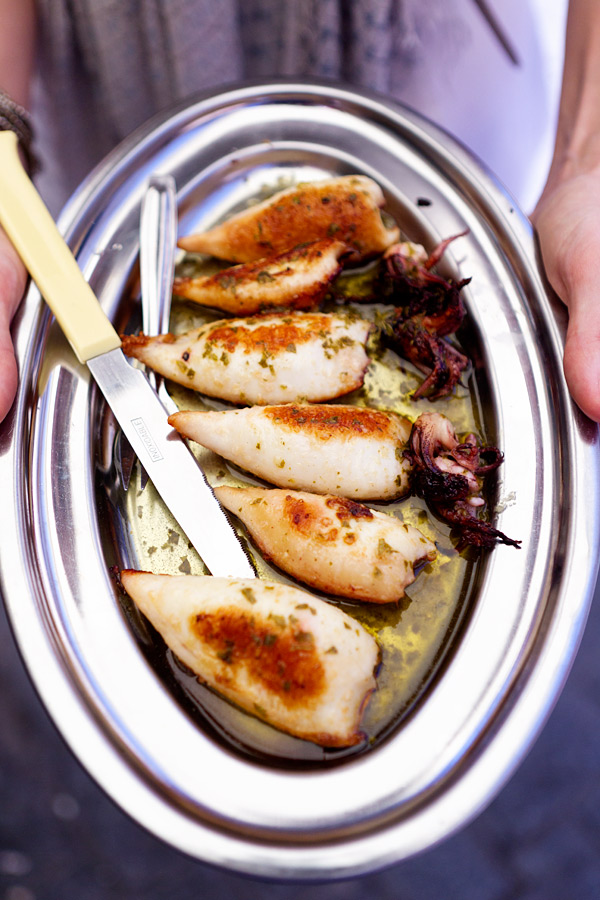 Tapa of Stuffed Squids in Sevilla
This year, amongst other things, is one of many travels. And unforgettable human connections.
Three months after traveling to Sicily, I flew to Madrid in Spain to meet Marta. Marta and I had met in France the year before. We became friends rapidly, sharing ideas and dreams together. Organizing a workshop in Spain was one of them.
We exchanged emails and thoughts. A year almost passed, and then we were proud to announce our plan.
It was happening.
So in June, Marta and I traveled together to the beautiful region of Andalusia. I remember her telling me You'll see, this is really the heart of Spain, when we brainstormed ideas about where to hold our workshop.
I had never visited the south of Spain before but always wanted to. I wanted to find out about the land of flamenco and bullfighting, tapas and sherry, and of siestas and fiestas.
Little did I know then that our trip was going to exceed my expectations. In Gerena, where we stayed, we found a beautiful estate to host the twelve women who had flown from far away and from so many different parts of the world (oh hello Australia, Turkey, Sweden, Germany, Spain, Canada, United States, and India) to meet us.
We had four days to live the dream. And make it a memorable Spanish experience for our group.
With my pictures of our trip, I want to tell the story of the journey we took to celebrate the foods and culture of Spain.
Enjoy…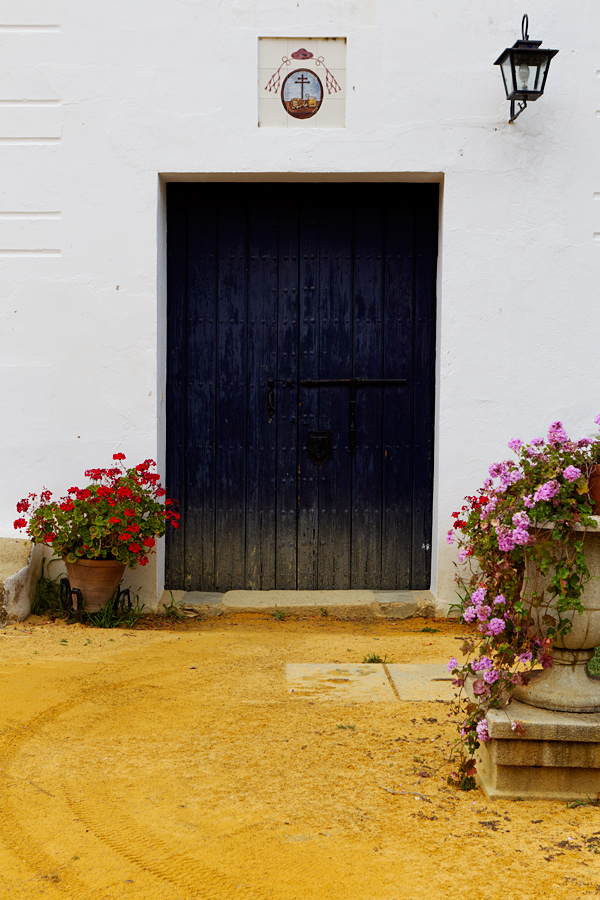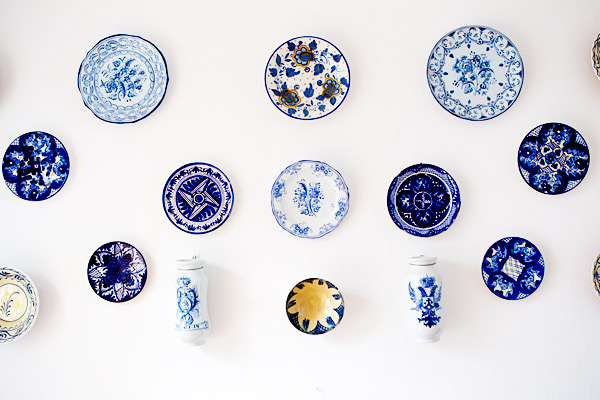 We made Cortijo El Esparragal our home for the week.
Located close to Gerena, a small town nested twenty five kilometers near Sevilla, this hacienda is a wonderfully kept Spanish secret. Remember it if you ever venture in the area….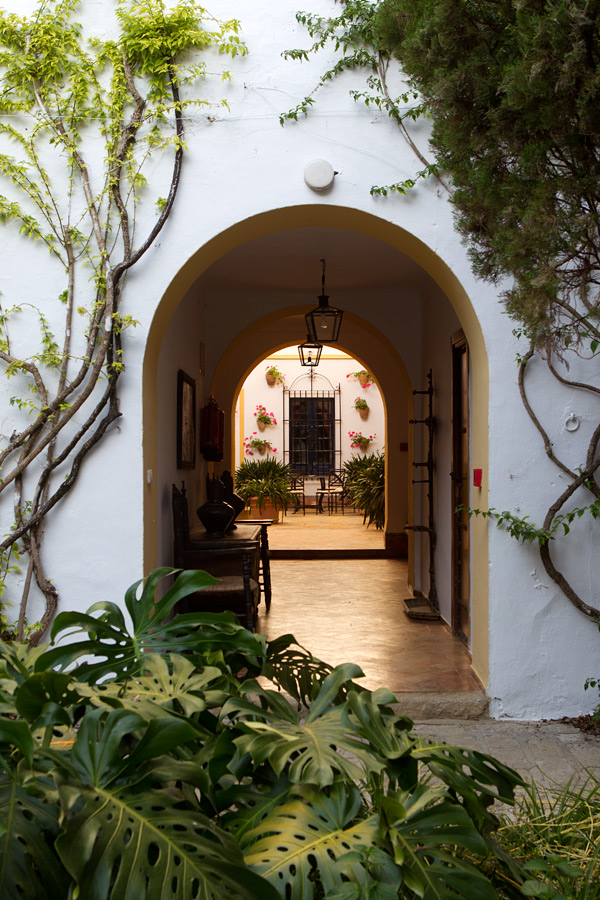 Every wall and corner, every arch and stone were the quintessences of authentic Spanish flair.
Red and pink flowers were arranged in baskets neatly hung on the white-painted walls; heavy entry doors were painted in deep ocean blue like those from Case Vecchie. When Marta and I pulled in front of the main house, I remember noticing the terra cotta color of the soil, which immediately reminded me of a trip I took to the Grand Canyon many years before. Its warmth enveloped us.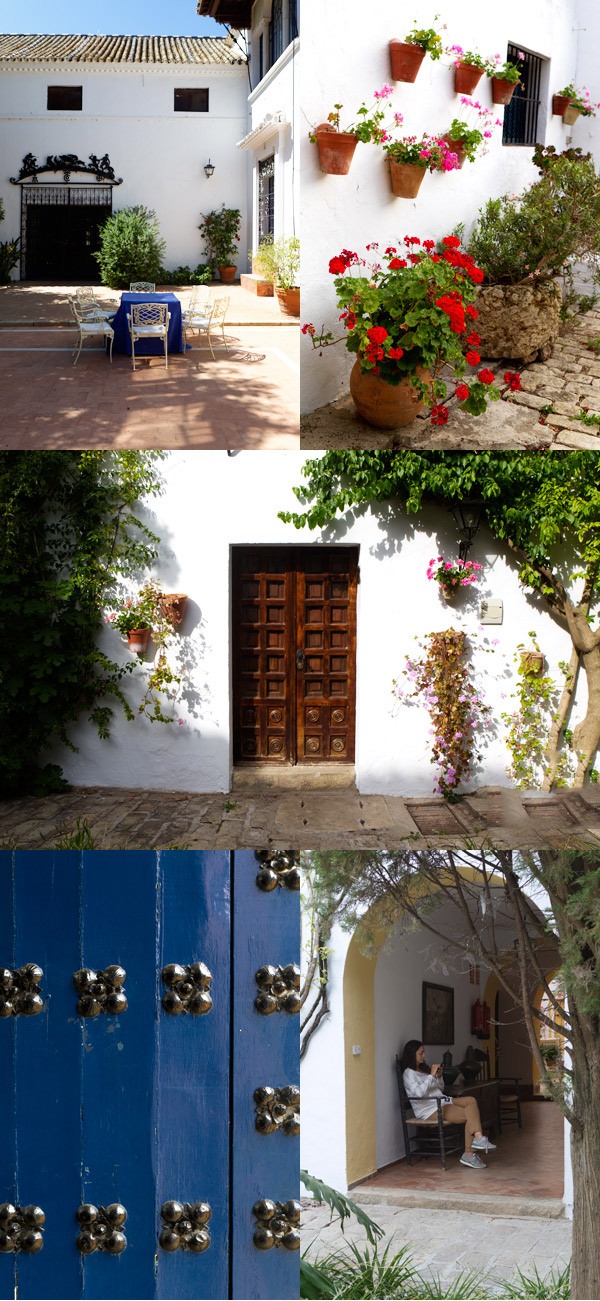 El Esparragal Hotel
This has real Spanish character, Marta told me as we walked to our room to prepare for the arrival of our group the next day. From the impeccably kept garden–with a swimming pool–surrounding the house to the rooms: each was unique and tastefully decorated with antique furniture indicating a strong stamp of the past. I couldn't help but let my mind wander. I imagined the faces of those who lived on the hacienda before. Where did they come from? I wondered.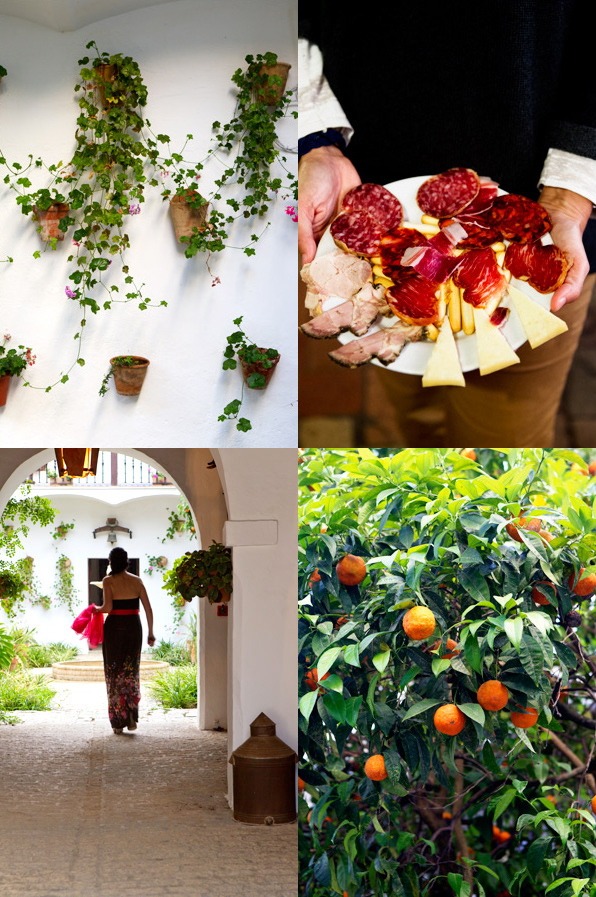 At El Esparragal Hotel
We followed a simple routine: we cooked, styled, and photographed Spanish food. We visited Sevilla and a vineyard. We ate tapas, made paella, and drank sangria.
Looking for a Spanish experience.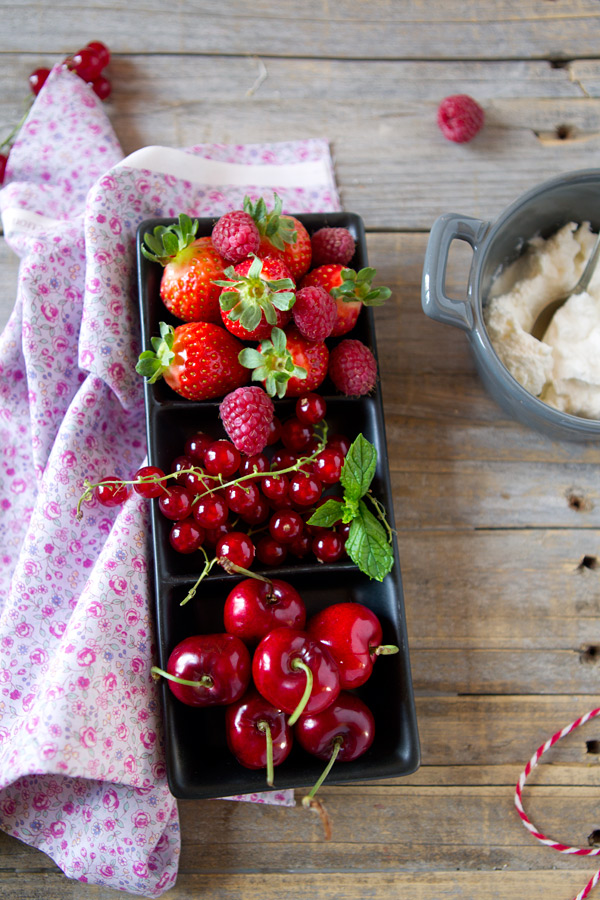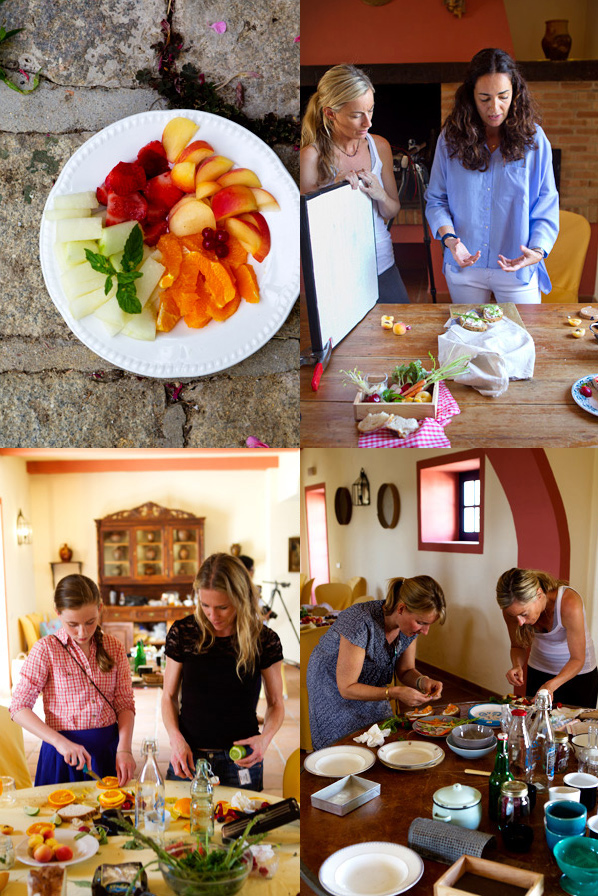 To introduce basic camera and styling tips and techniques, we started with a first exercise where students were asked to style tartines. This one, obviously not Spanish, but undeniably connected to my French roots.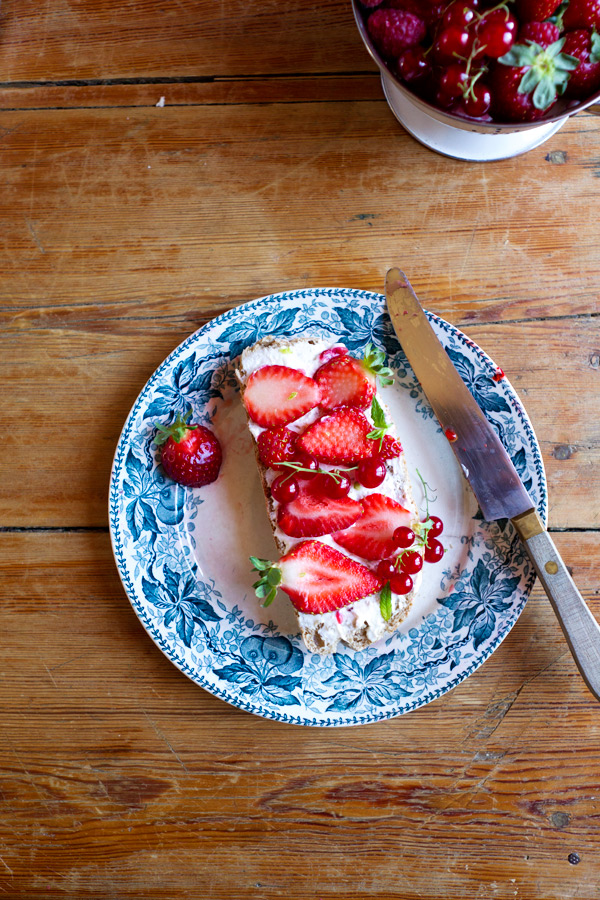 In Sevilla, we visited Metropol Parasol food market. After wandering through the narrow streets of the city, we indulged in Andalusian fried fish (typical of the area), tapas style, for lunch. I instantly fell under the charm of Sevilla and its every day scene: from an old man sitting with his head buried behind a newspaper to the café's barista; from flamboyant flamenco dresses to colorful Moroccan-inspired mosaics.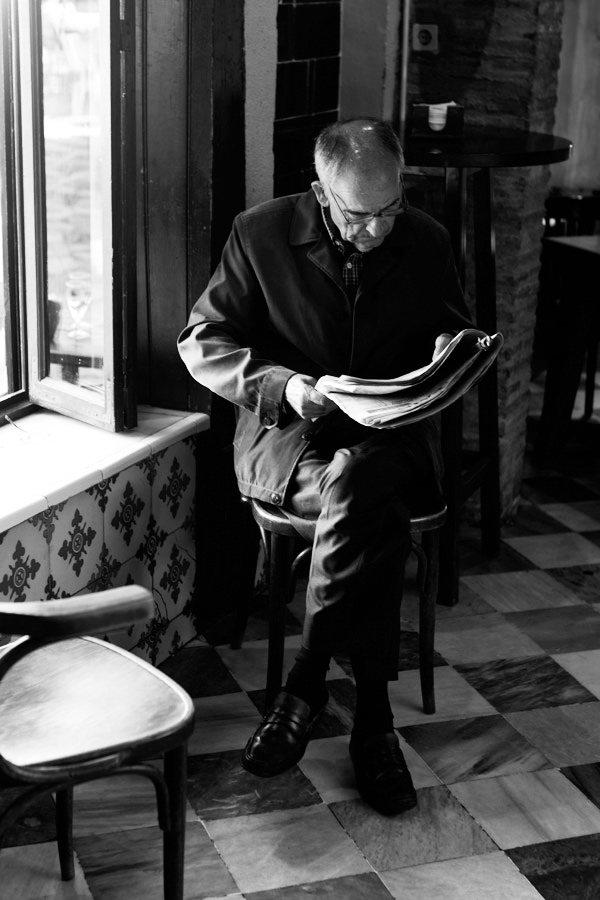 Man reading in a café in Sevilla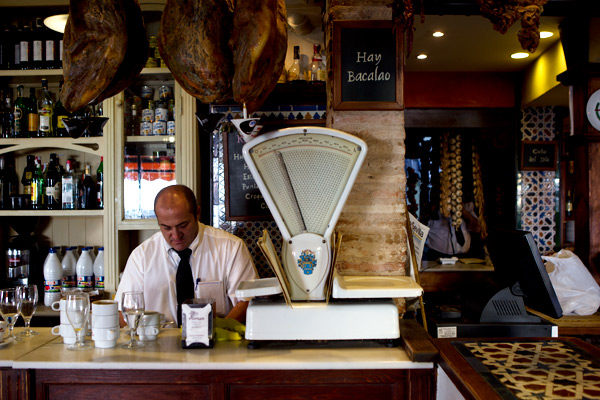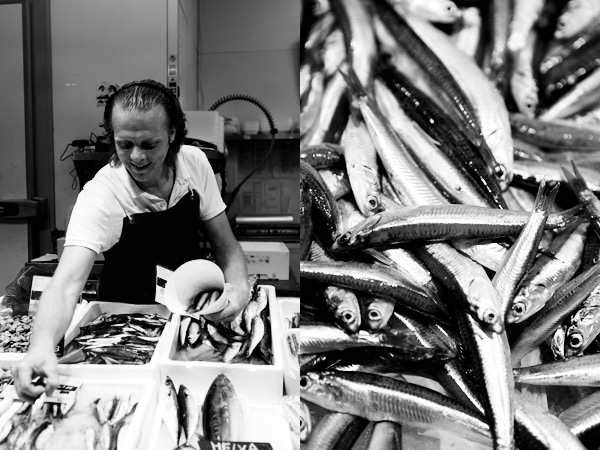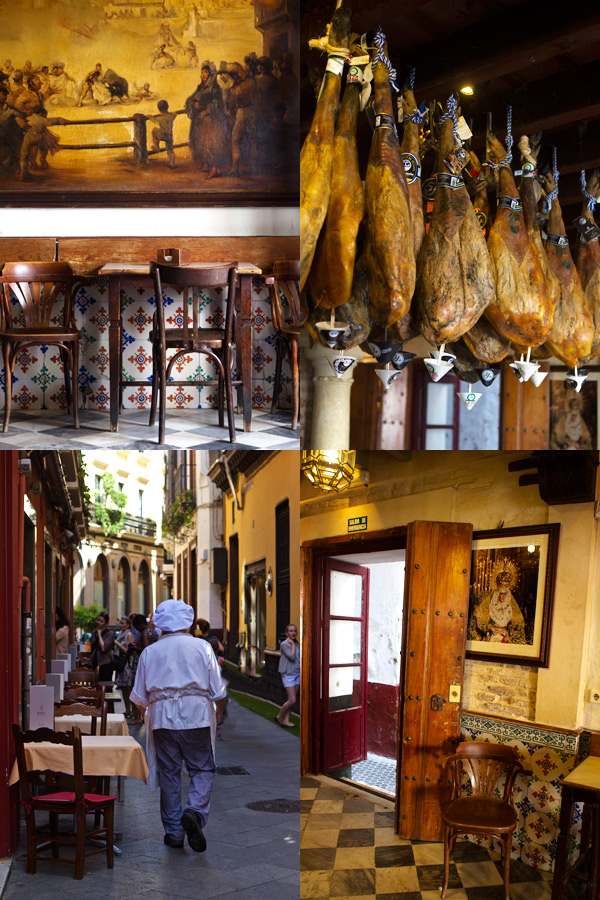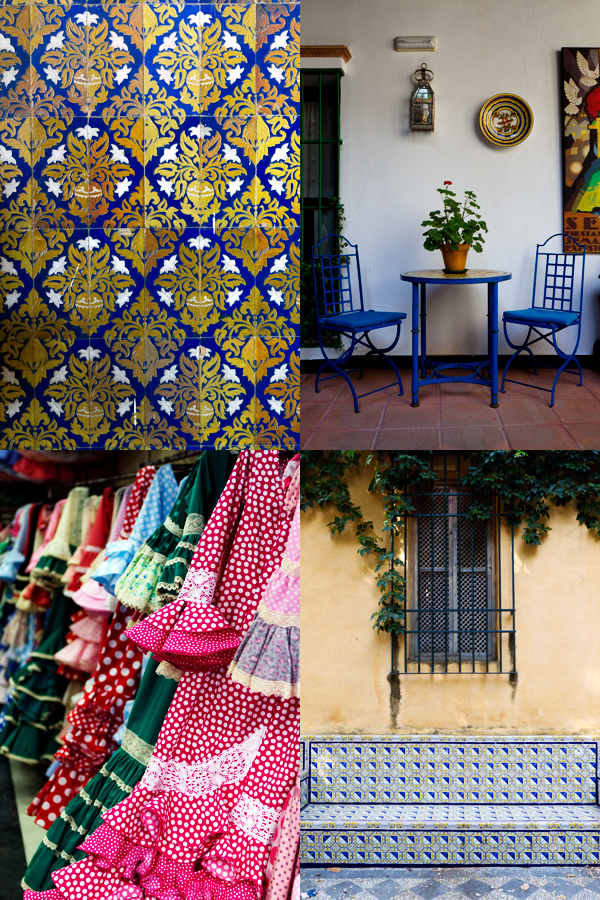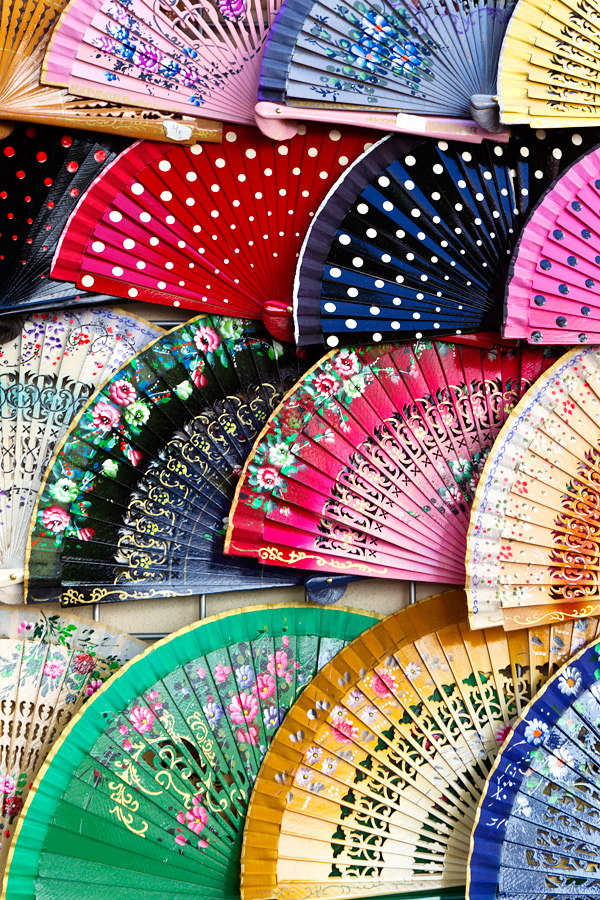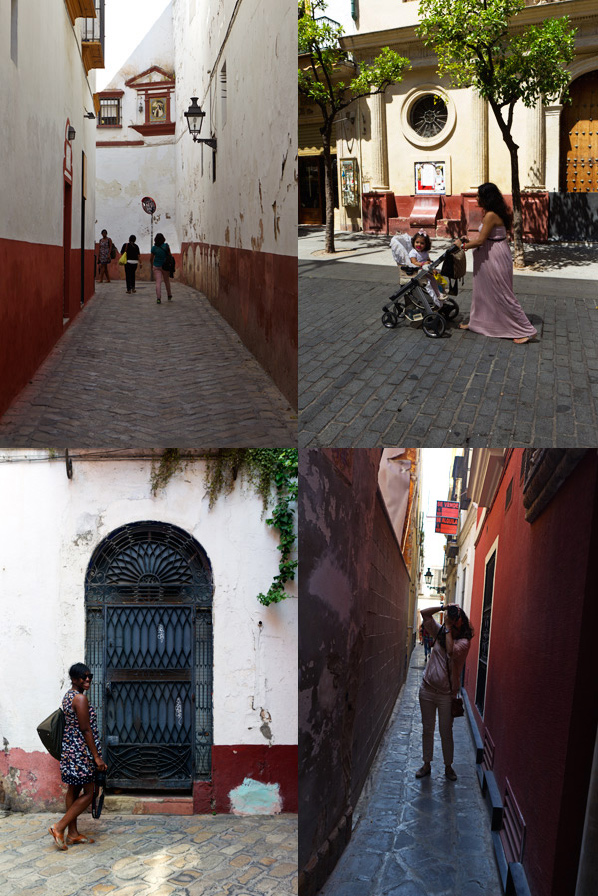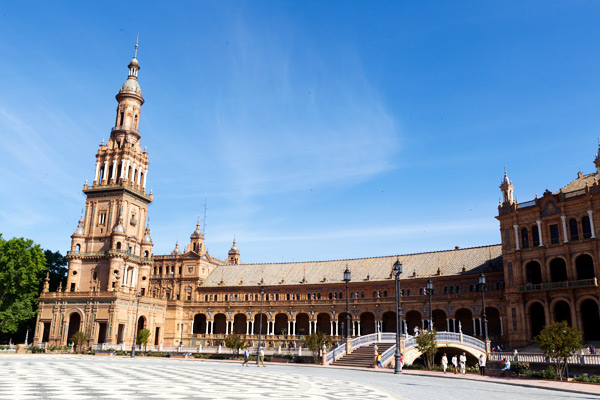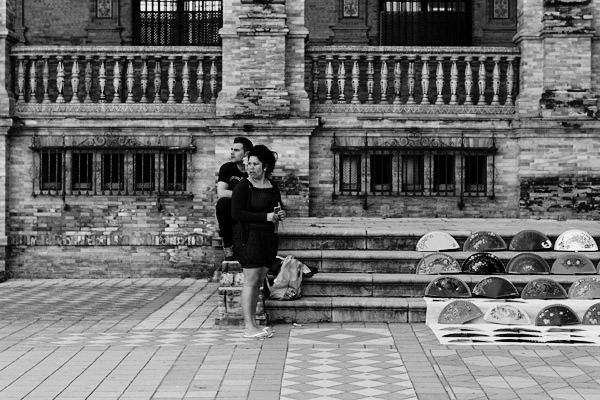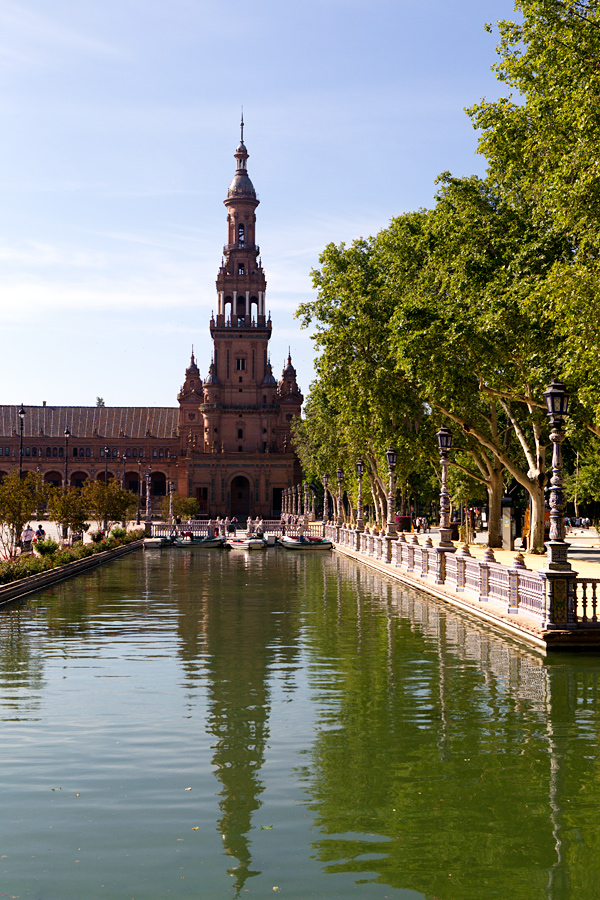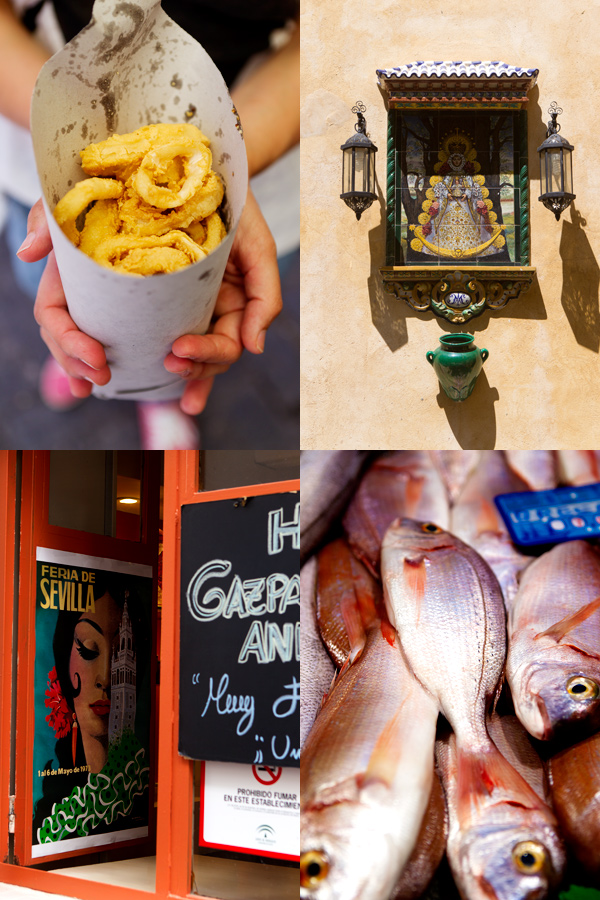 Images of a day in Sevilla
One day, we told the story of a Spanish picnic and then we prepared paella. Another day, we chose fish, before concluding with Spanish desserts. Watching how each person's unique culture and sensibility came through in their interpretation of each assignment was truly uplifting.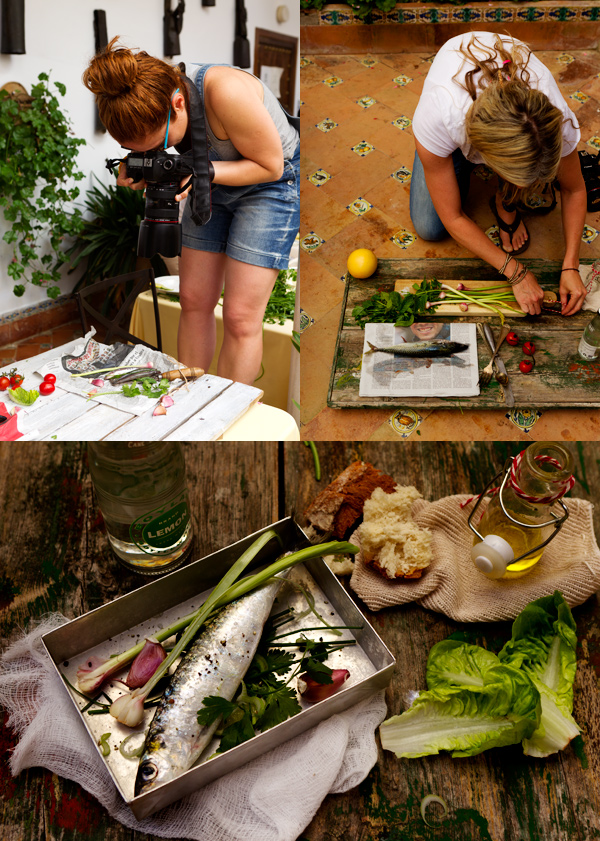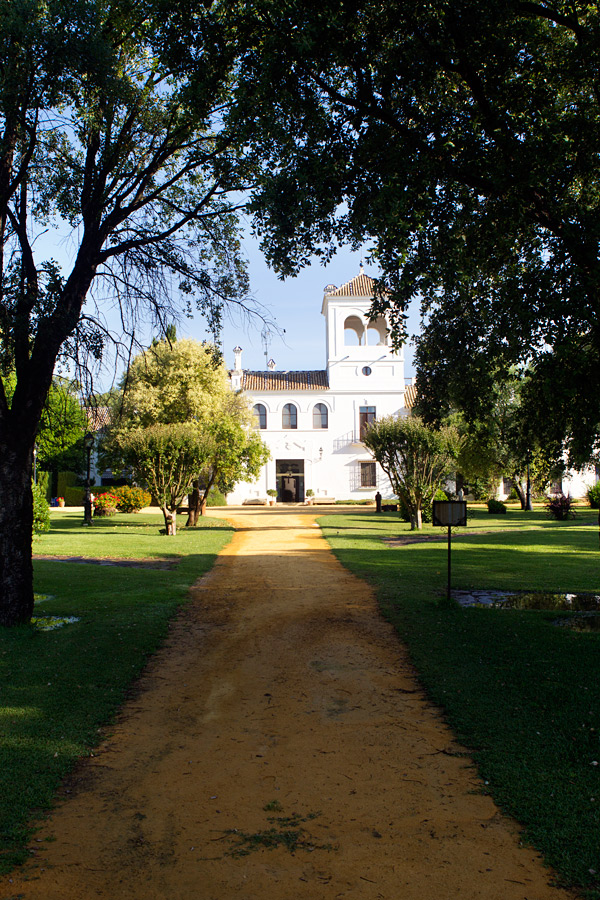 During our picnic session, a display of jamón Ibérico and Serrano, chorizo, artisan sheep-milk cheese, gazpacho, tortilla de patatas, limonada, cured olives, tartlets, vegetables and fruit resulted in a colorful tableau that spoke like a beautiful summer day.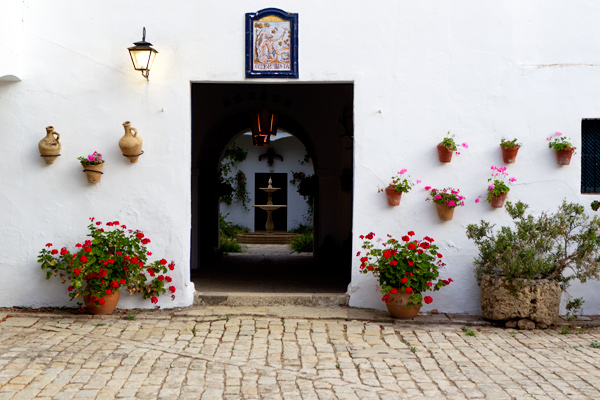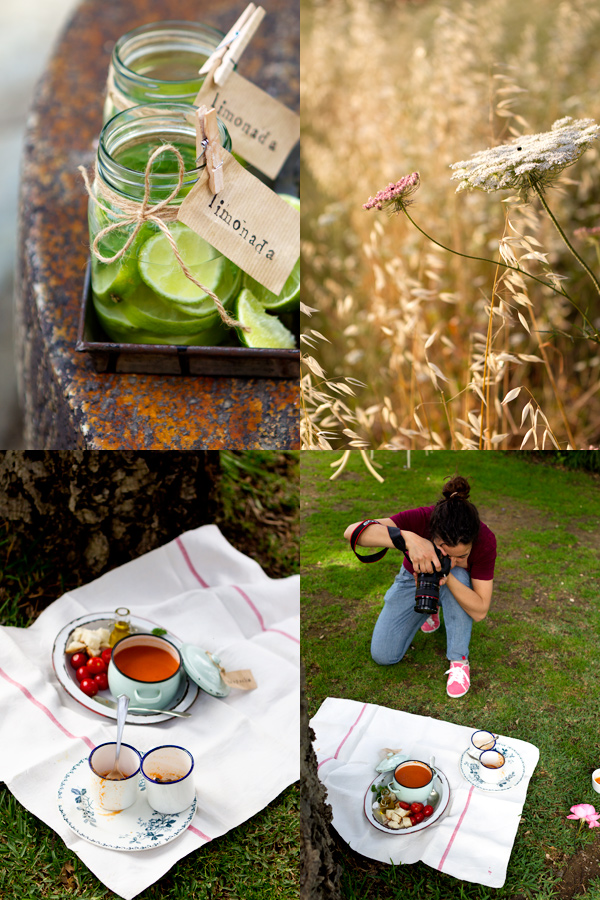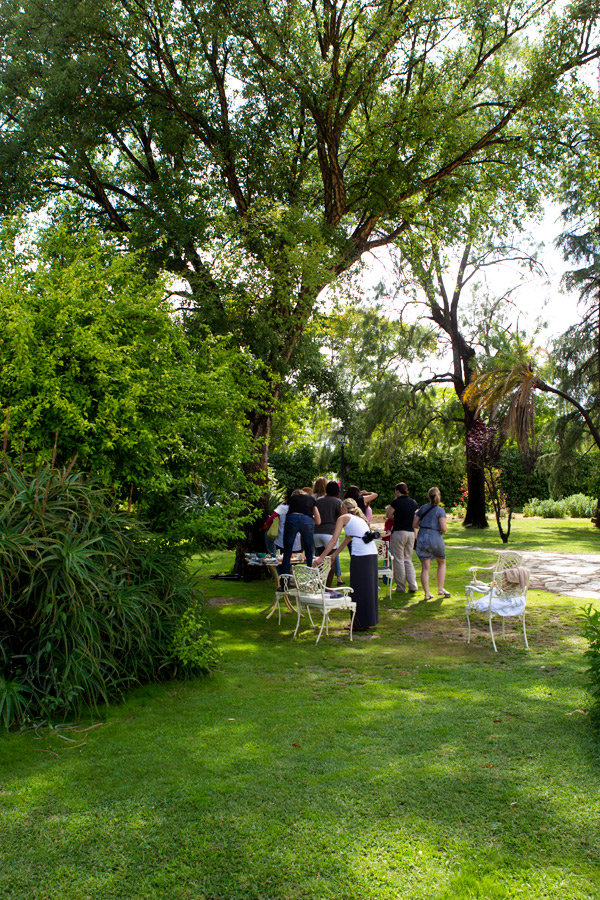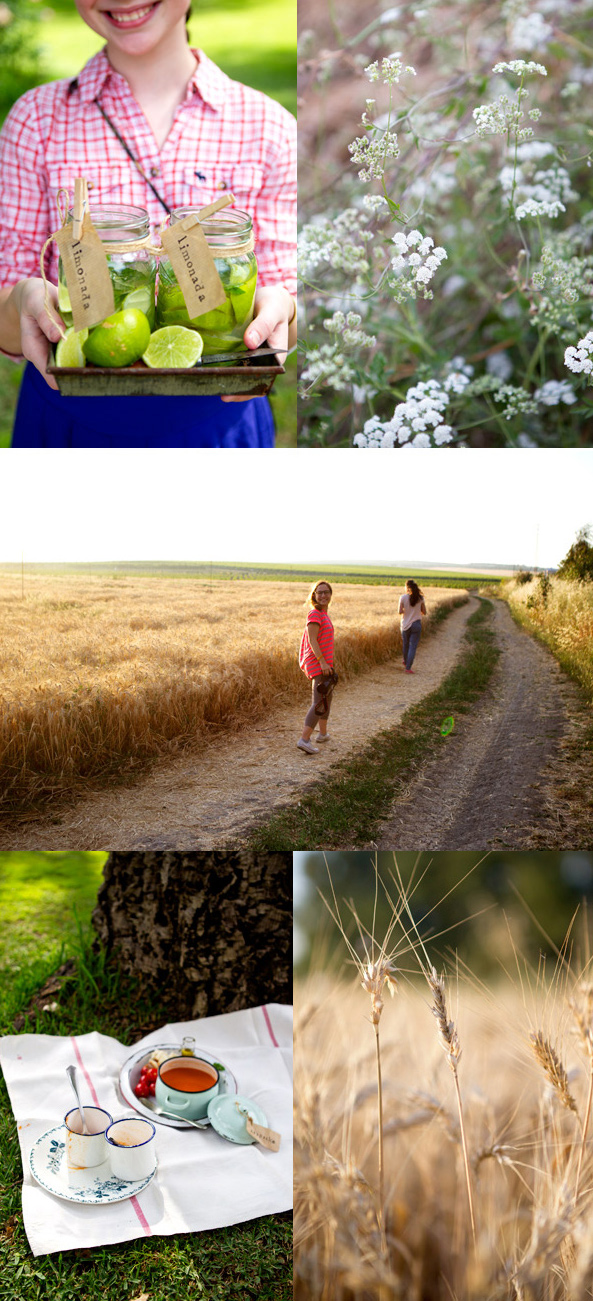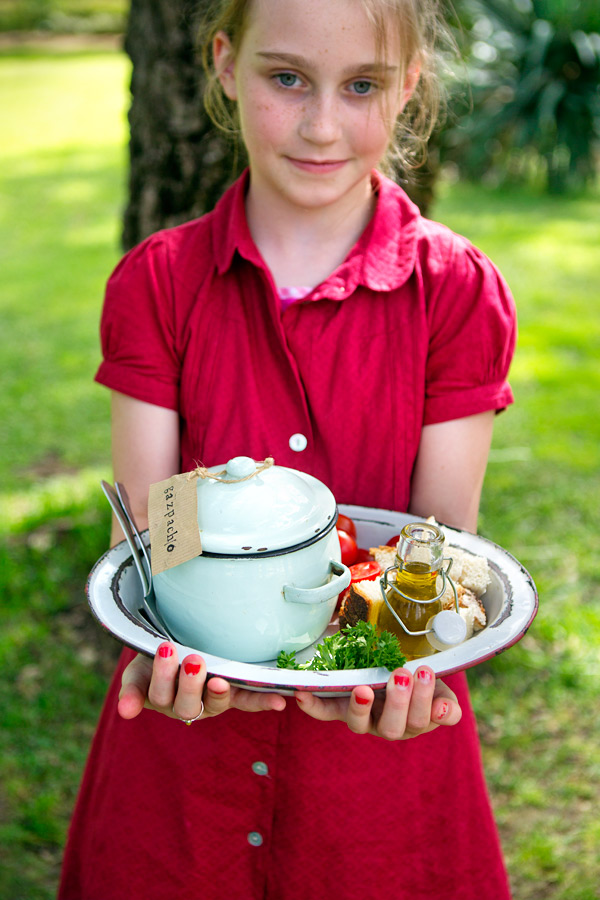 Styling a Spanish Picnic — Gazpacho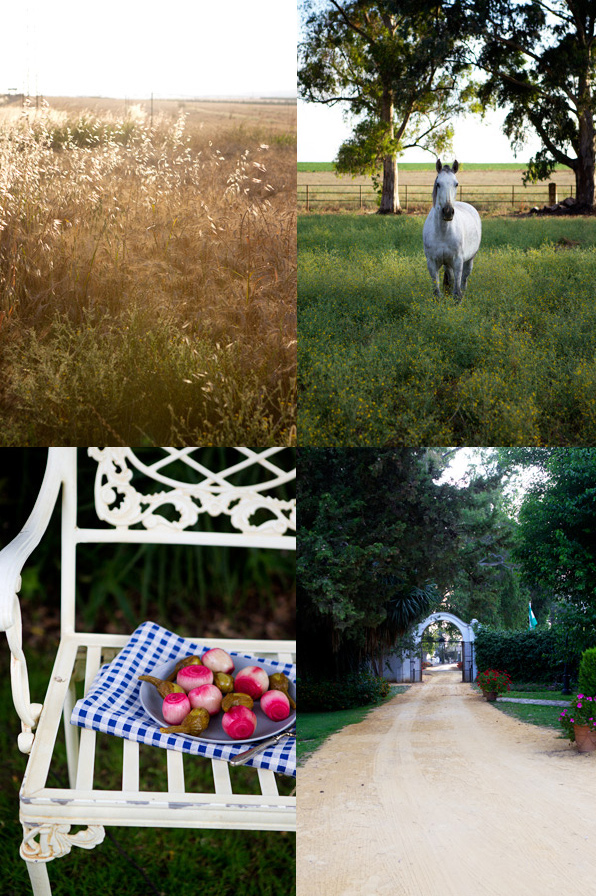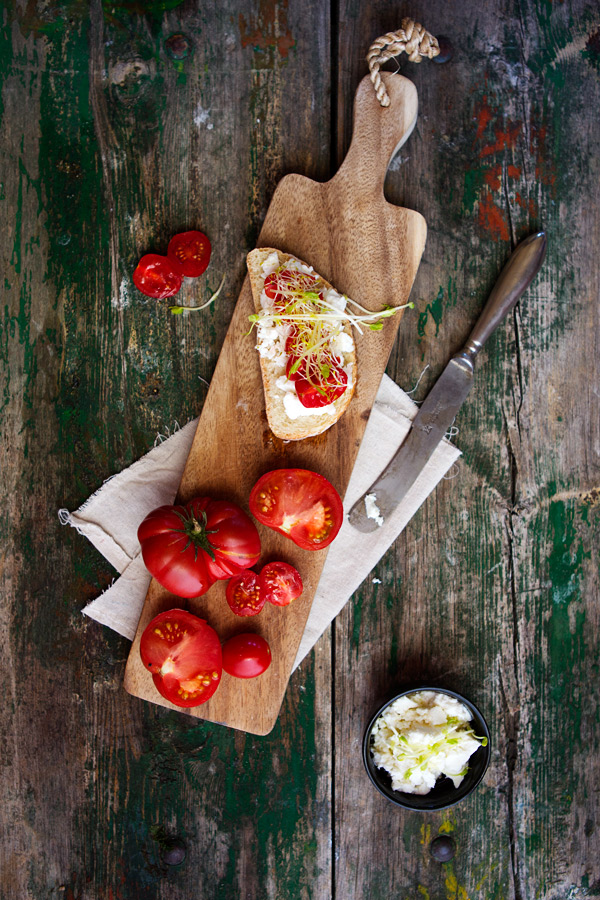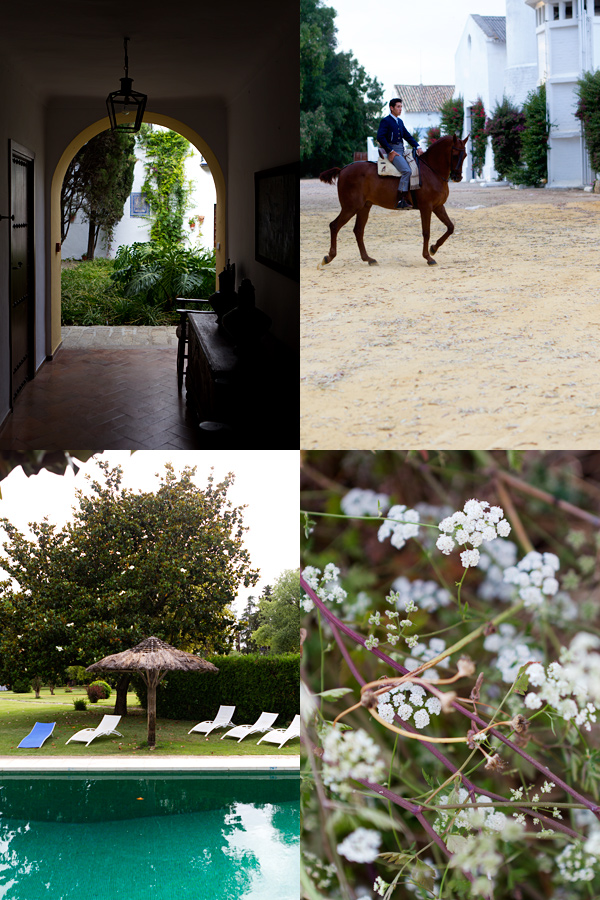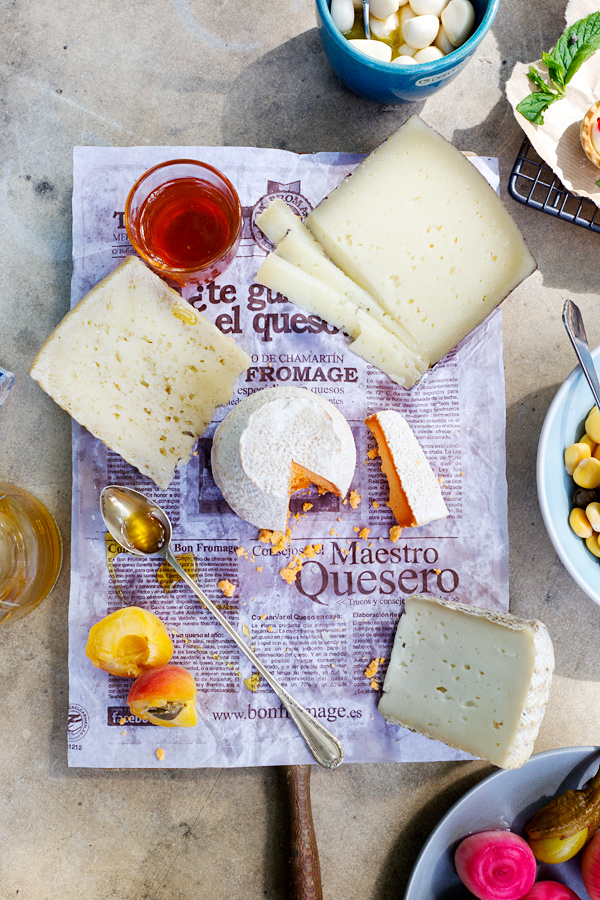 Arroz con leche (rice pudding) styled by Alexandra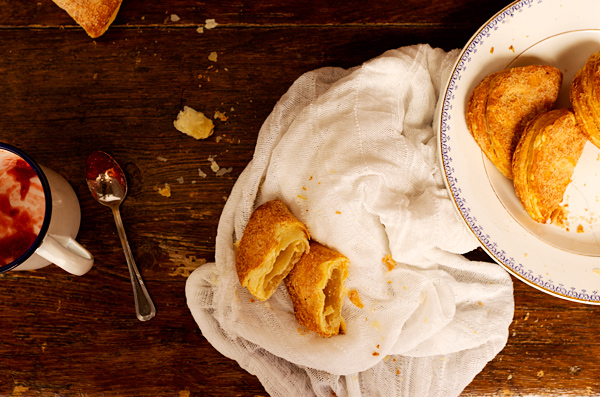 Spanish Sweets
When we took a carriage ride at sunset to explore the grounds surrounding the property, we encountered bulls. We saw sunlit sunburnt wildflowers and long rows of tidily aligned olive trees.
We were wrapped in a blanket of warm orange and golden yellow.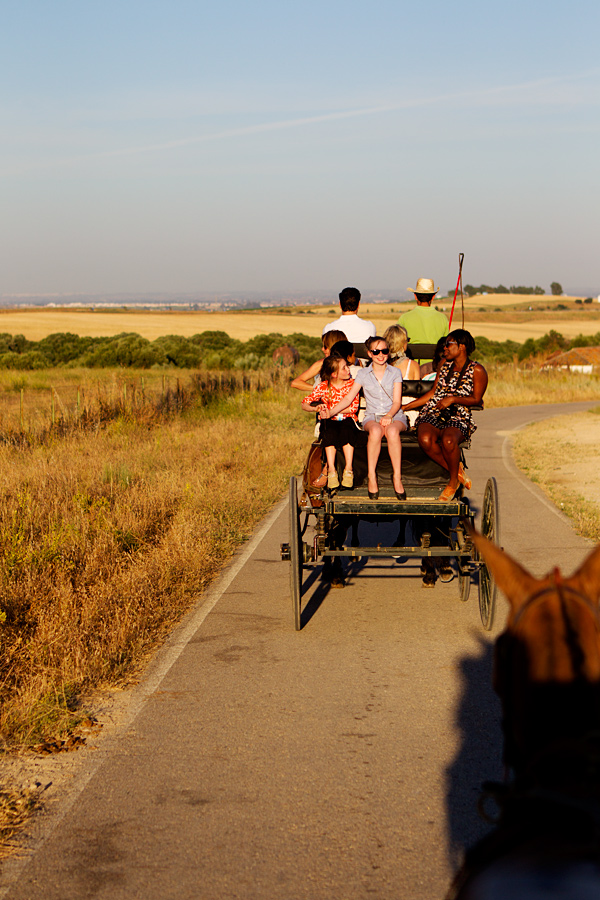 Carriage ride through the property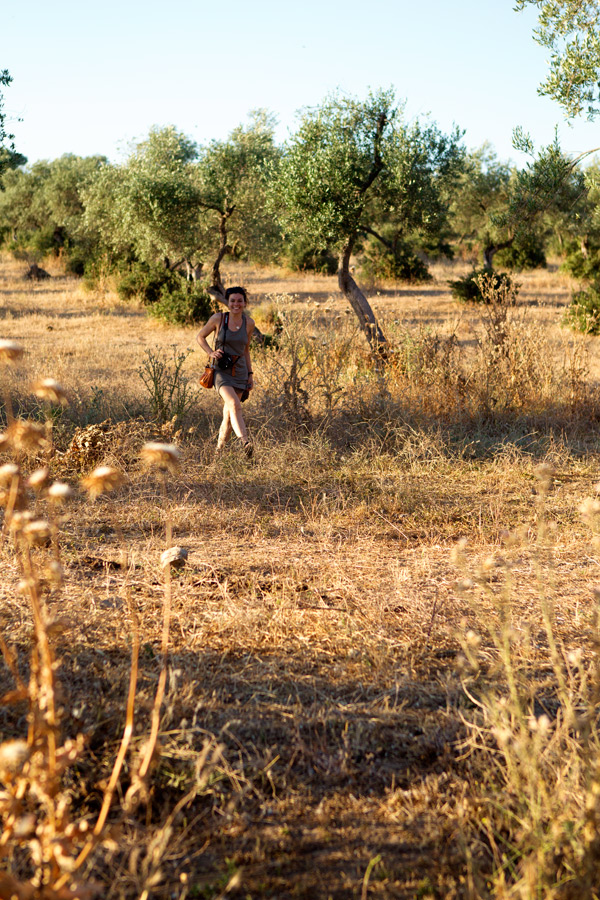 By the Olive Trees
The light was stunning.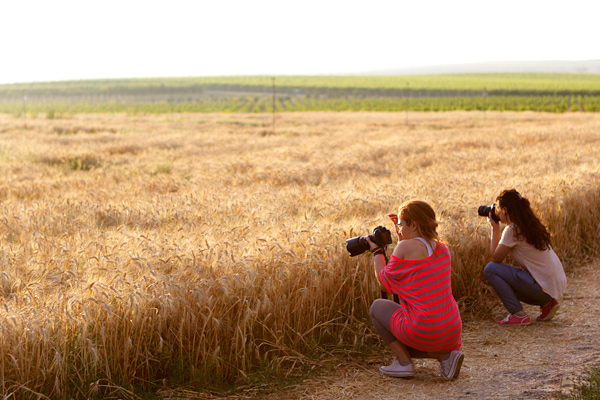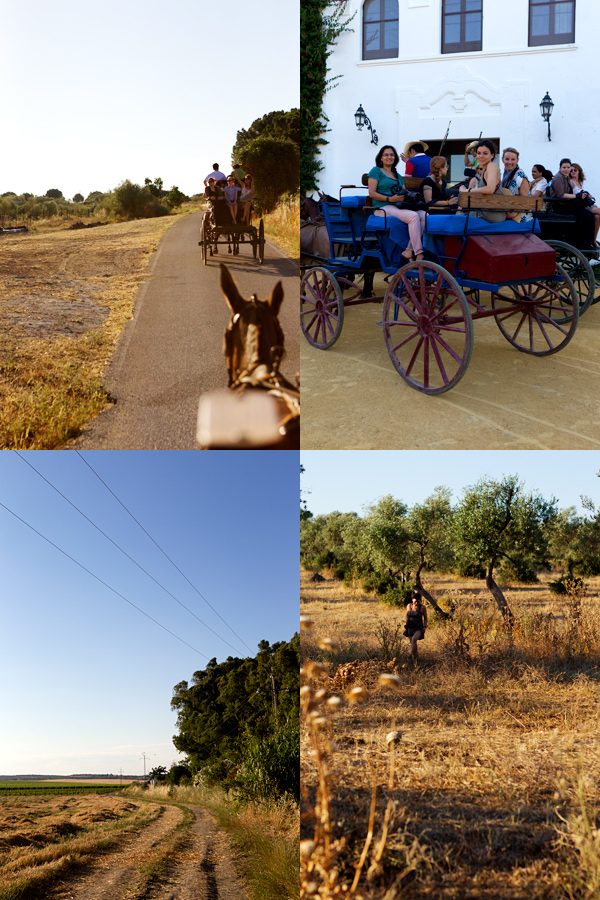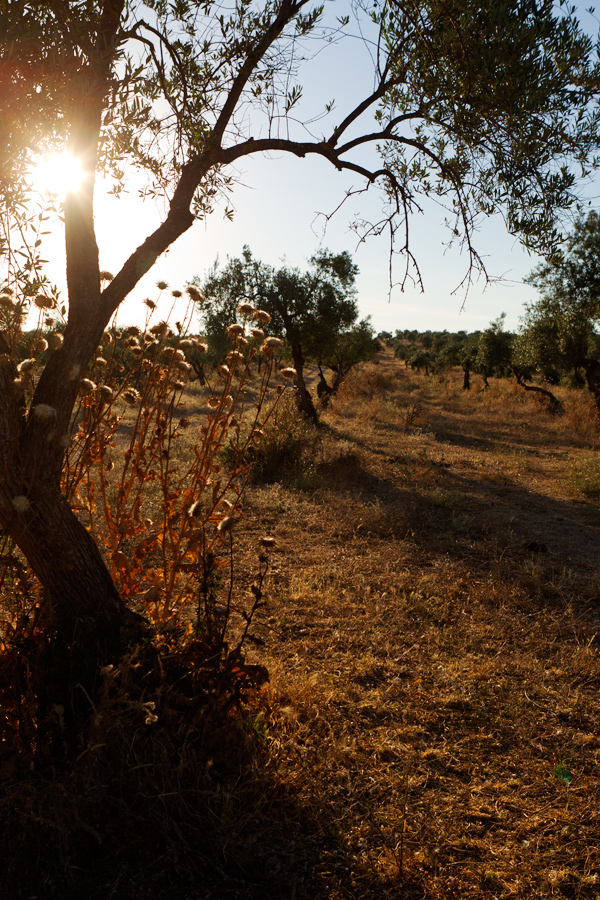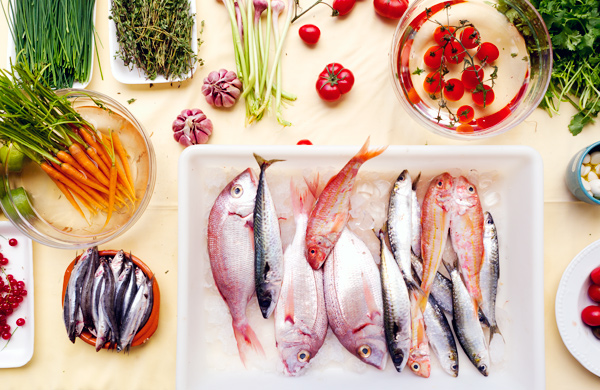 Styling Fish
Fish styled by Michelle
Seafood was essential.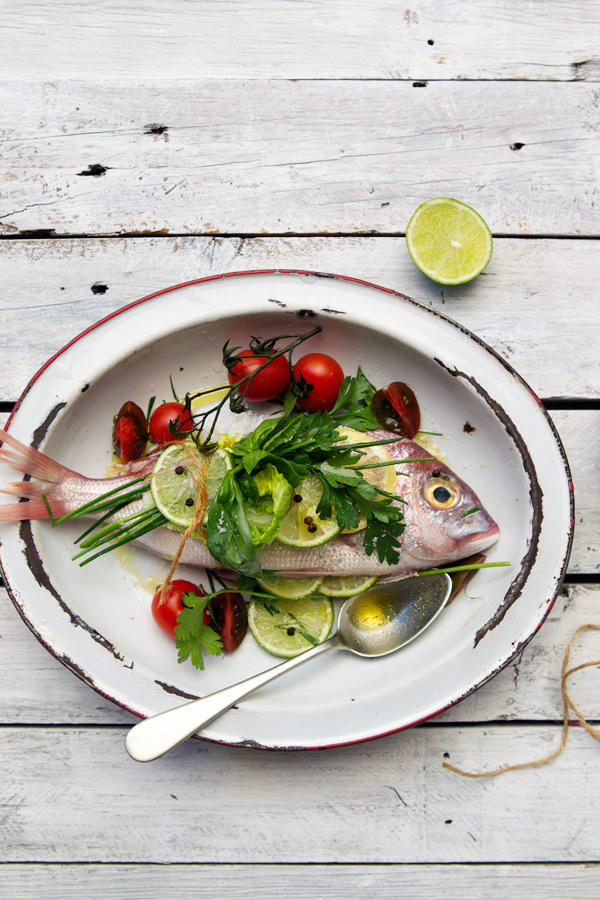 Paella was a must.
I could not imagine coming to Spain without the taste of one. Using traditional bomba rice, saffron, clams, fish, tomatoes, razor clams, beans, our group styled and cooked two variants of this heartwarming dish, typical of the region of Valencia.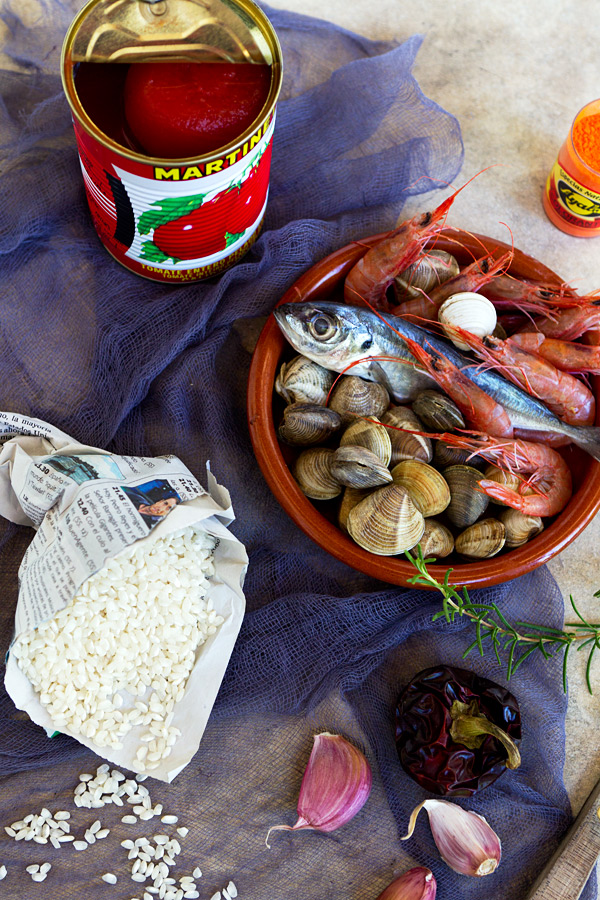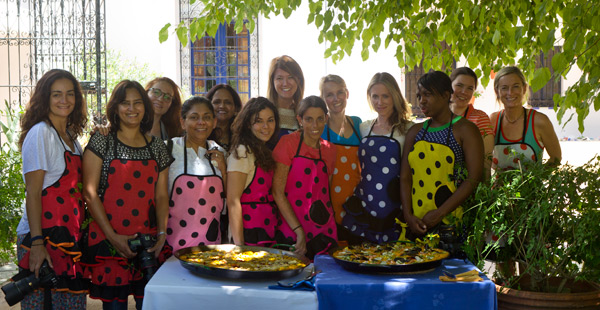 Our group making paella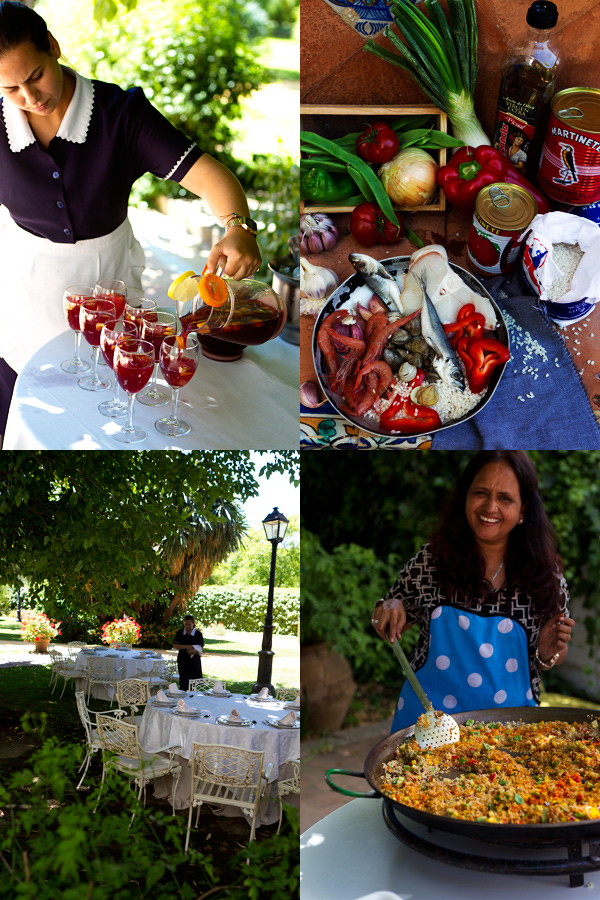 Seema Cooking Paella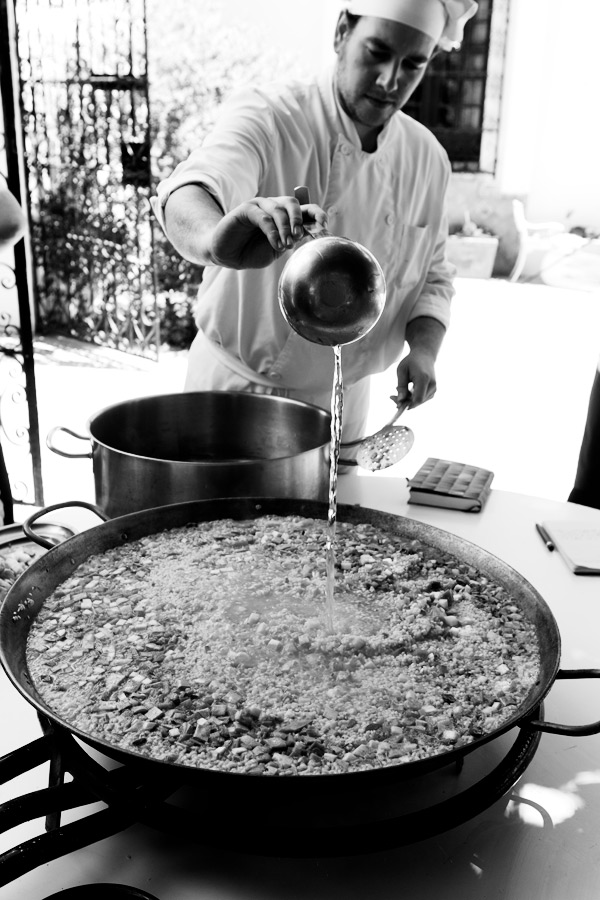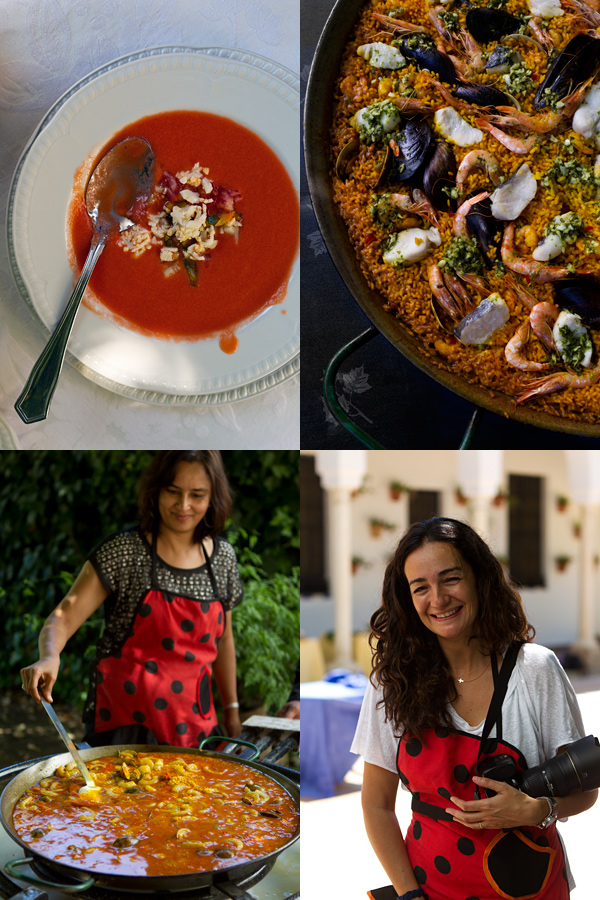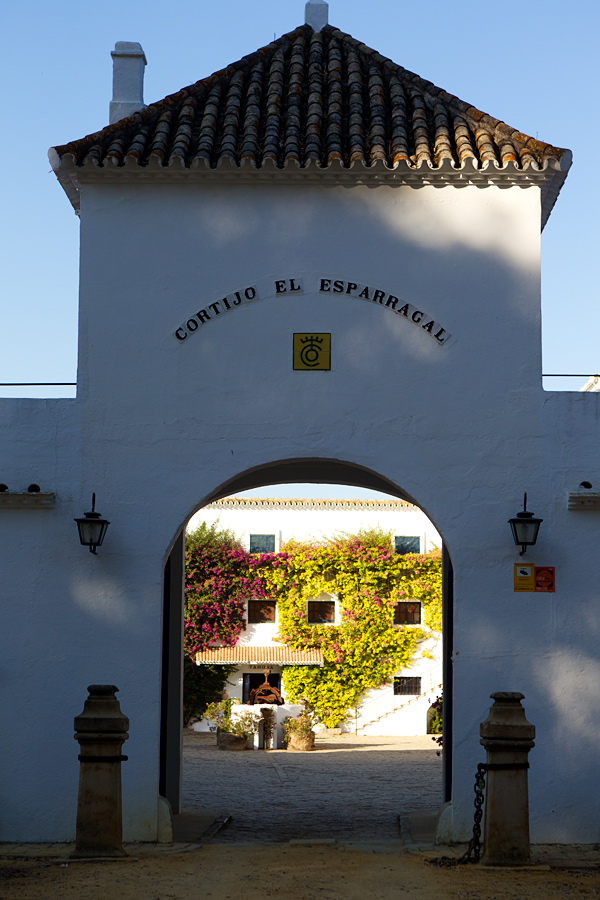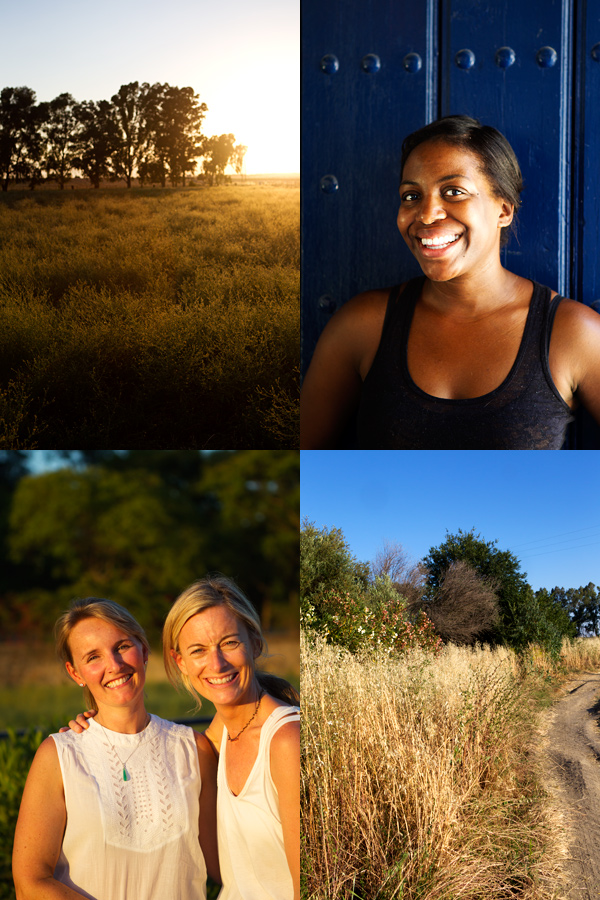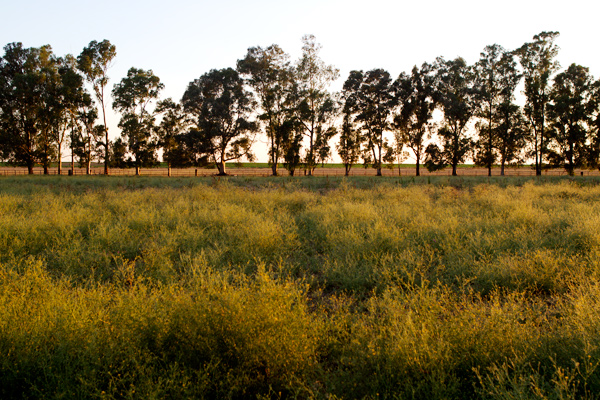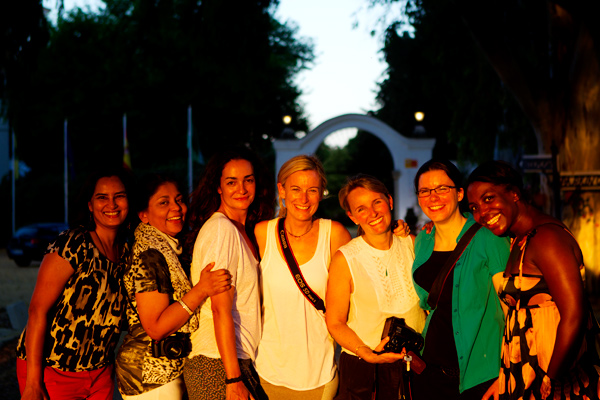 From left to right: Kumud, Ratna, Marta, Stephanie, Peta, Alexandra, Teki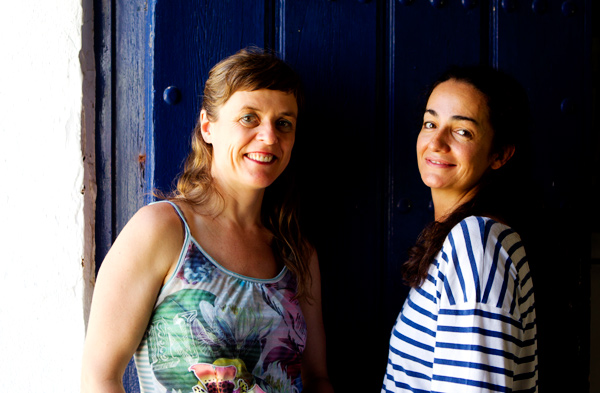 Another highlight of our trip was the visit of Bodega Tio Pepe in Jerez, a vineyard renowned worldwide for their production of sherry wine.
The light filtering through the pergolas is unforgettable.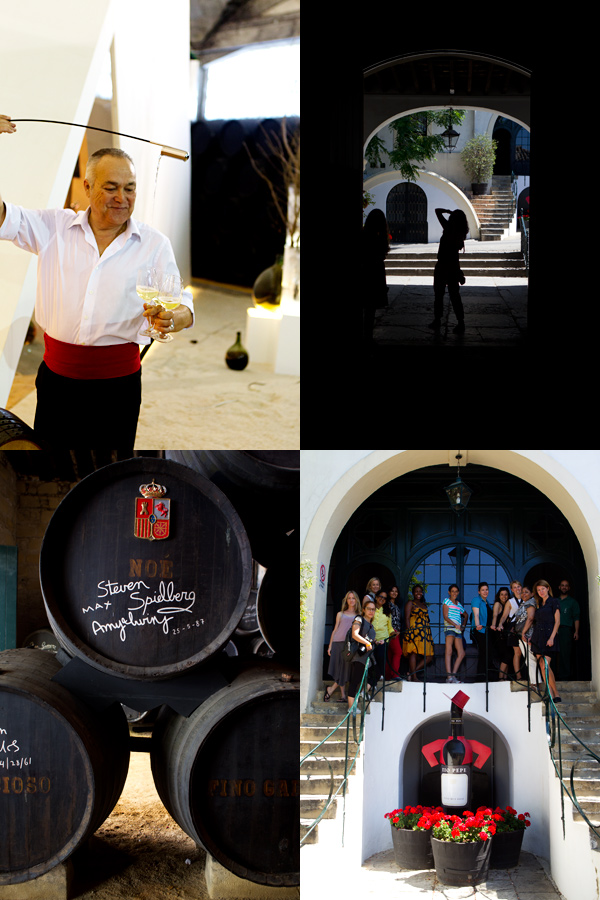 Visit of Bodega Tio Pepe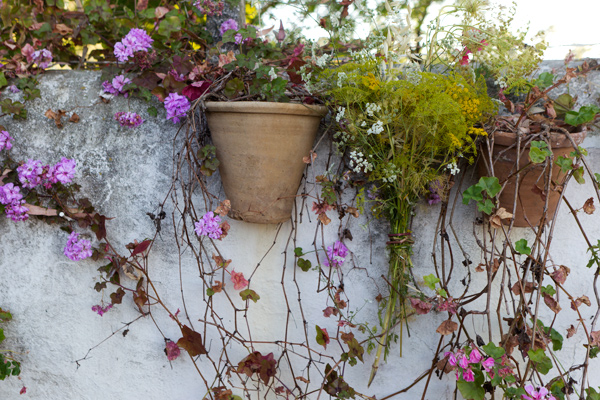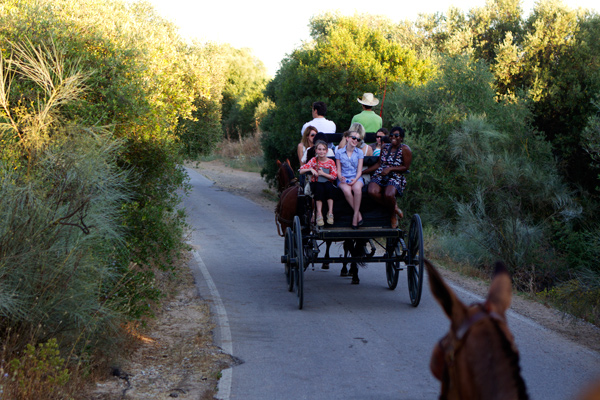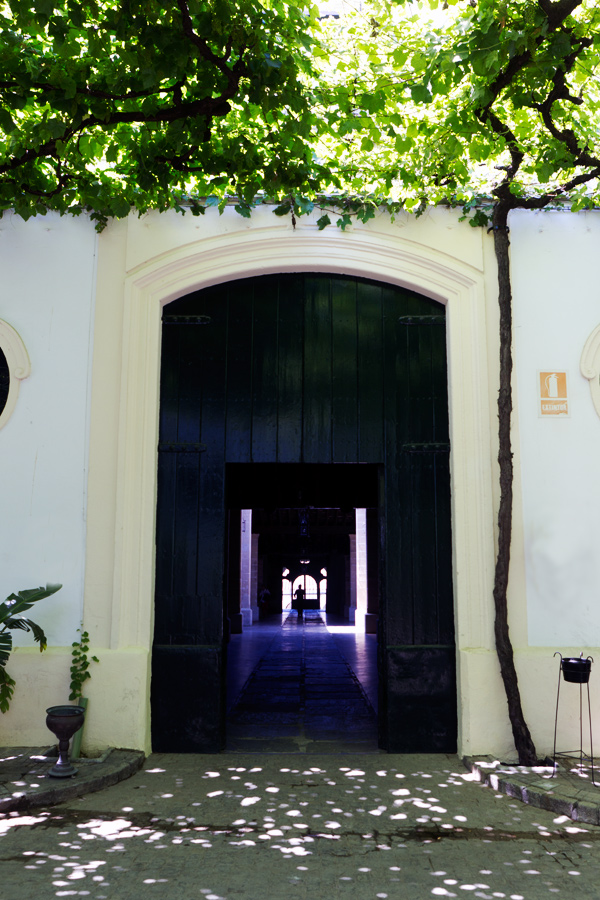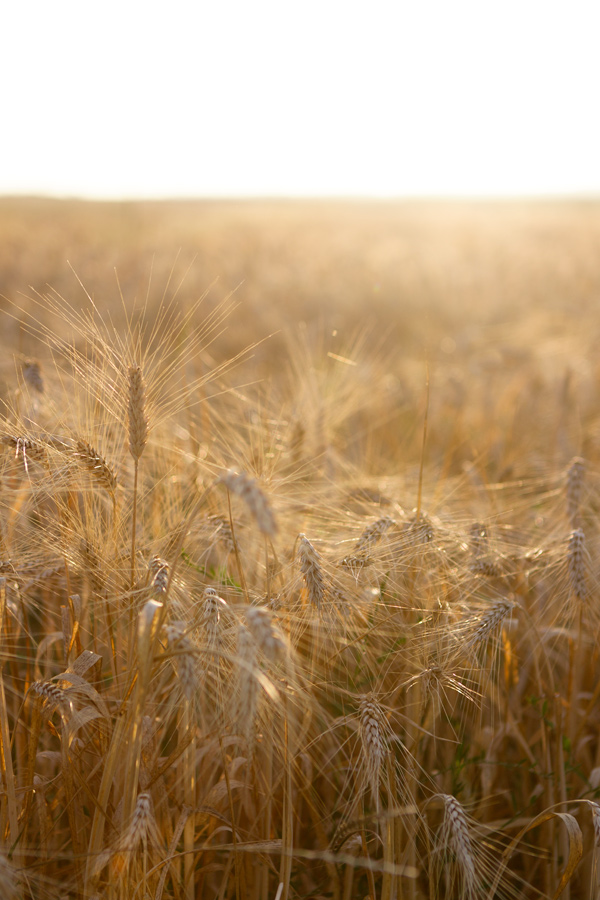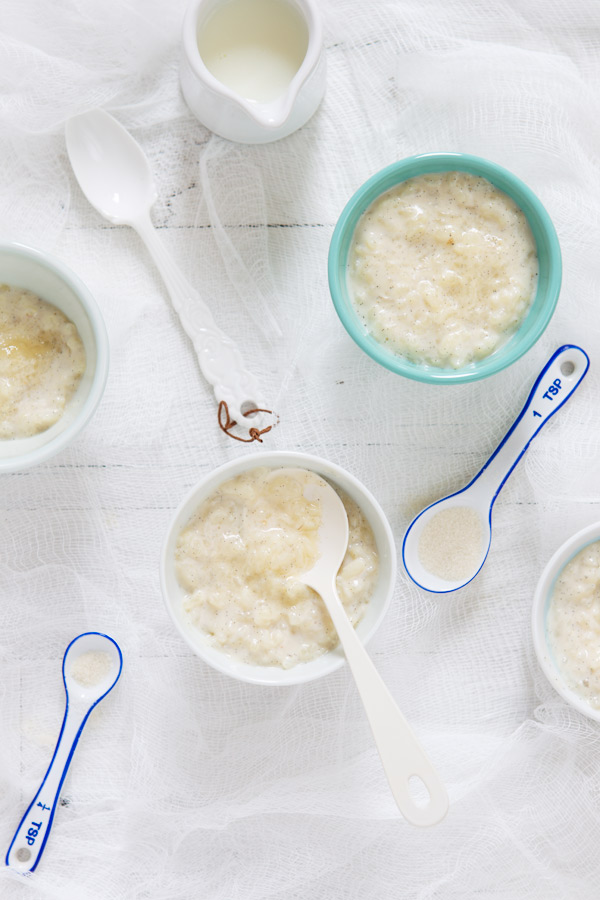 Rice Pudding Recipe with Vanilla and Cinnamon
We had made it.
And I returned home feeling inspired.
Ready for more of the experience.
Because I discovered a beautiful part of Spain. Made new friends.
Ladies, once again, thanks so much for making the journey to be with Marta and me in Spain.
It's unforgettable.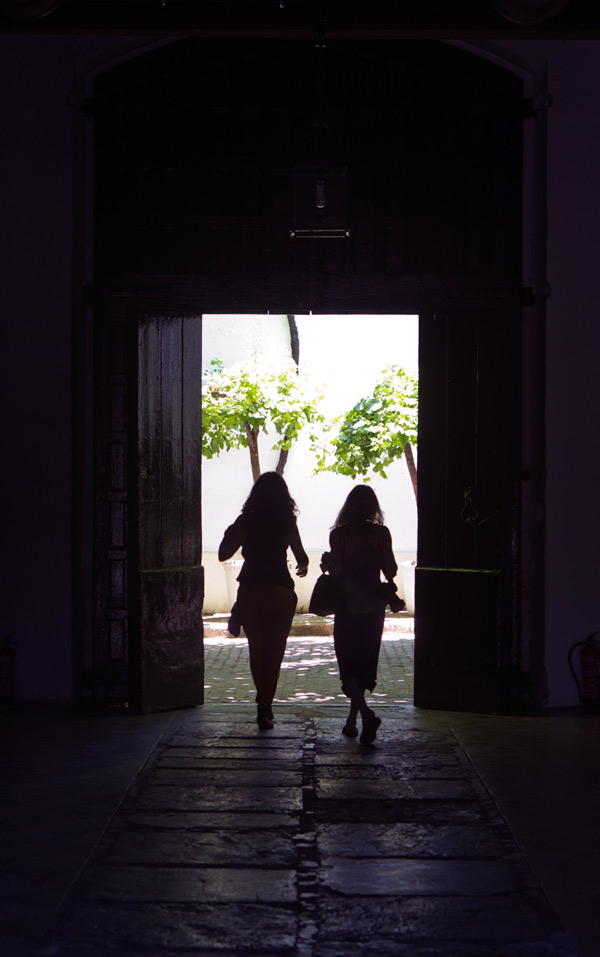 Needless to say that during my stay in Spain, I made sure to enjoy gazpacho a number of times. I'm thinking that you'd have loved it as much as I did.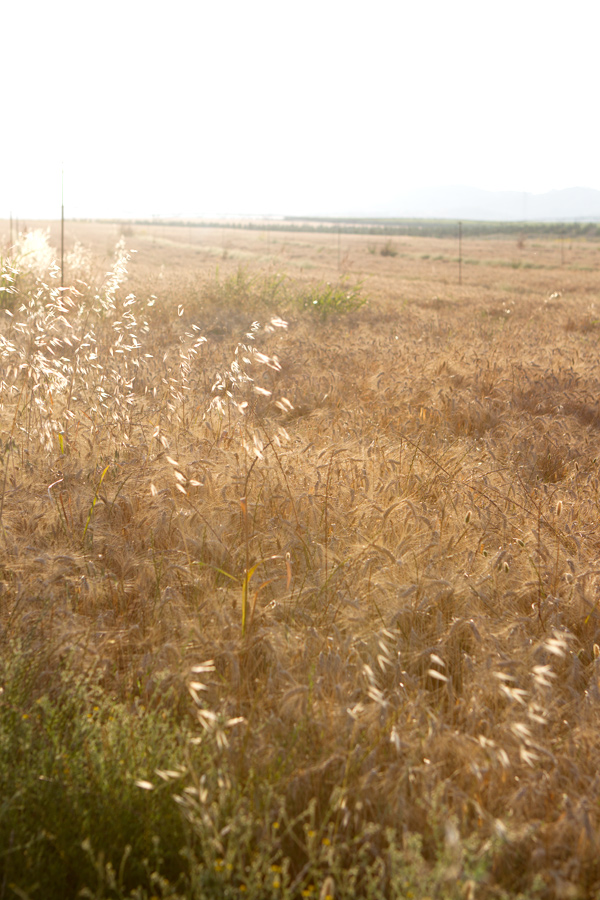 Marta shared her recipe with me, and I am also including the recipe I wrote for the Boston Globe last summer.
Not forgetting rice pudding.
I mean, how could I not fall in love with a country with a heartfelt attachment to rice pudding?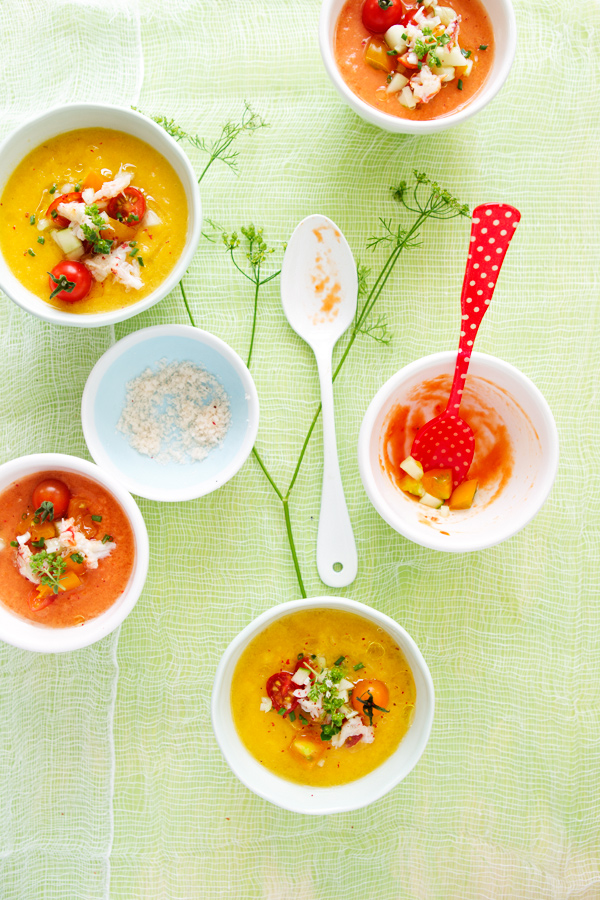 Summer Gazpacho Recipe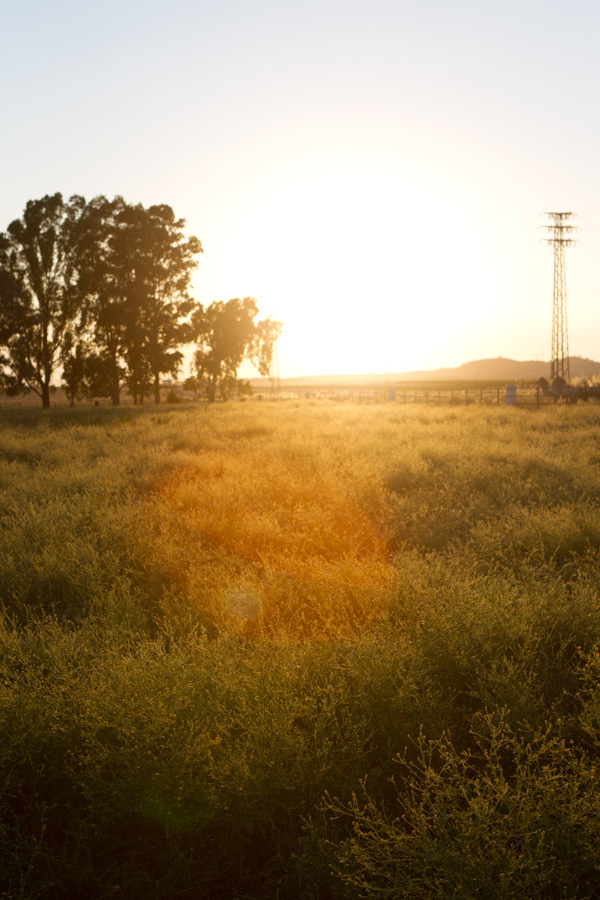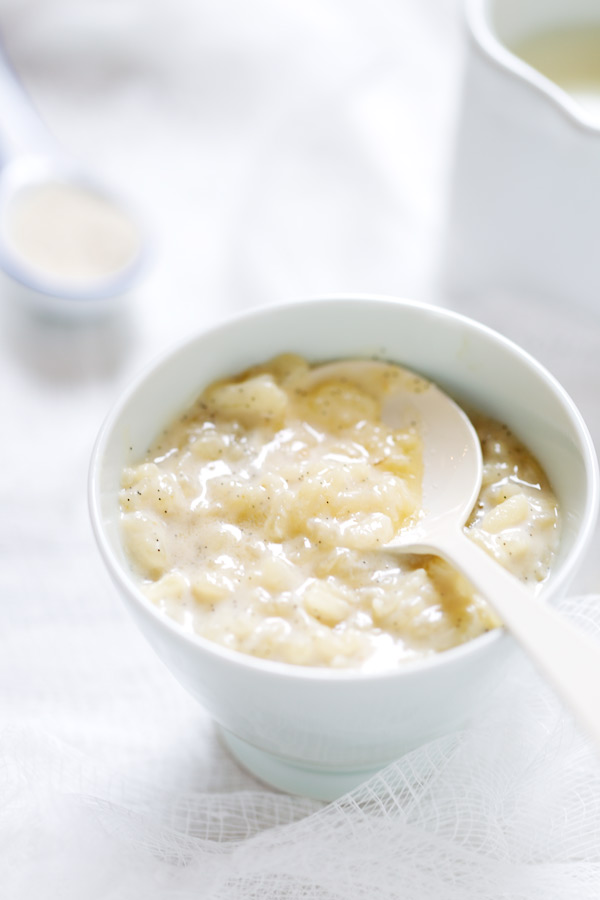 Gazpacho Recipe
For the soup:
Generous 2 pounds red or yellow tomatoes, seeded and diced
1 English cucumber, peeled, seeded, and diced
1 red or yellow bell pepper, corred, seeded, and diced
1 large shallot, chopped
2 cloves garlic, chopped
2 tablespoons sherry vinegar
1/4 cup olive oil
Salt and black pepper, to taste
Steps:
In a blender, combine the tomatoes, cucumber, bell pepper, shallot, and garlic. Work the mixture until it forms a puree.
Transfer to a large bowl. Add the hot sauce, vinegar, olive oil, salt and black pepper. Cover and refrigerate for at least 3 hours or up to 1 day.
For the garnish:
1/4 English cucumber, peeled, seeded, and coarsely chopped
1 pint red or yellow cherry tomatoes, quartered
4 small cooked shrimp, coarsely chopped
2 scallions, chopped
4 ice cubes, crushed
Olive oil (for sprinkling)
1 tablespoon chopped fresh chives
Black pepper, to taste
Steps:
In a bowl, combine the cucumber, cherry tomatoes, shrimp, and scallions. Toss gently.
Ladle the soup into 4 bowls. Into each, stir in the equivalent of 1 crushed ice cube. Top each with some garnish, sprinkle with olive oil, chives, and black pepper.
Marta's Gazpacho Recipe
You need:
1/4 onion, chopped
1/2 clave garlic
1/2 red pepper, seeded and diced
1/2 green pepper, seeded and diced
Half cucumber, diced
2 pounds 3 ounces (1 kilo) red tomatoes
1/2 cup olive oil
2 tablespoons red wine vinegar
1 cup water
Sea salt and pepper
Steps:
Place all ingredients in a food processor and purée finely.
Ladle in bowls and top with diced cucumber, diced fried pieces of bread, diced red pepper, diced green pepper, and diced onion.
Every Day Rice Pudding Recipe
For 6 people
You need:
2/3 cup Arborio or pudding rice
4 cups milk (2% or whole)
2 vanilla beans, split open lengthwise and seeds scraped out
1 cinnamon stick
2 tablespoons heaped crème fraiche
Ground cinnamon, to serve
About 1/2 cup blond cane sugar (to taste)
Ground cinnamon, to serve (optional)
Steps:
Bring a pot of water to boil. Add the rice and cook for 4 minutes. Strain.
Heat the milk with the vanilla beans and seeds, and cinnamon stick. When it reaches boiling point, add the rice.
Simmer the rice uncovered until most of the liquid is absorbed and the rice is soft–between 20 to 30 minutes.
Discard the vanilla beans and cinnamon stick, and stir in the sugar.
Stir in the crème fraiche. Serve lukewarm, and decorate with ground cinnamon, if you like.