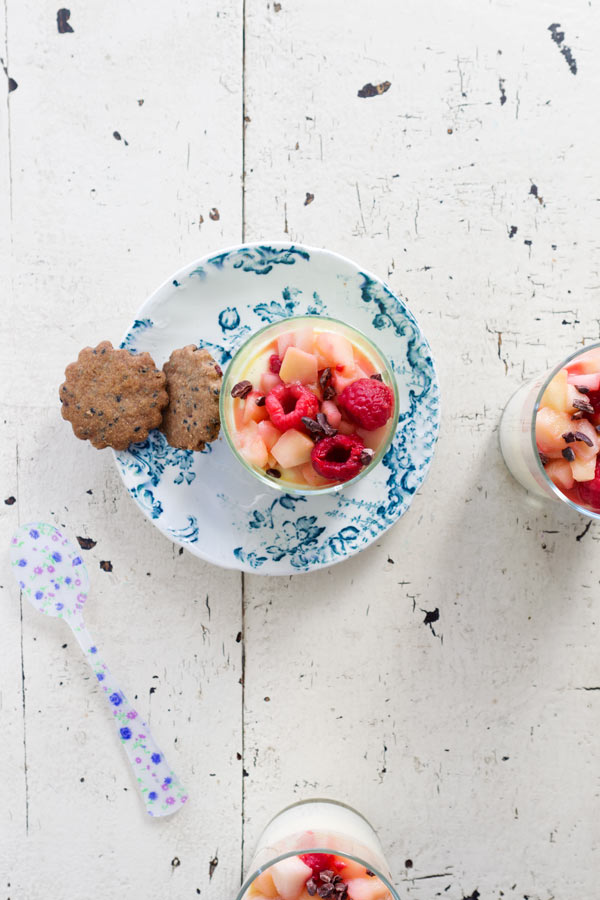 Rather than look at this page once again and decide that I was not going to post anything because I didn't have something *really* ready, I decided to share the picture of this dessert.
As a way to say "Coucou".
Hi!
Yes, I am still around.
Yes, I am still cooking, writing, and photographing. All of it. In fact, for those of you who may have wondered what I have been doing lately, you can get a sense by visiting my Instagram page here. This is where I find easy to document my every day.
But in a nutshell, for the most part, I've been working many hours and days on the manuscript of my upcoming cookbook. The deadline for handing my manuscript has been pushed to February of next year–and I am really thankful for that because between the book, life, and client work, I've had more on my hands that I could handle.
Hence the fact that I have not been able to come here often.
I've missed it.
But I've promised to change it.
Because after all, this space is my creative one. That very one where I am able to share and chat with you all. In your own way, each one of you has helped me to find my path.
Thanks for your patience. And thanks for being there still.
Je reviens vite!
With recipes. News. And stories.