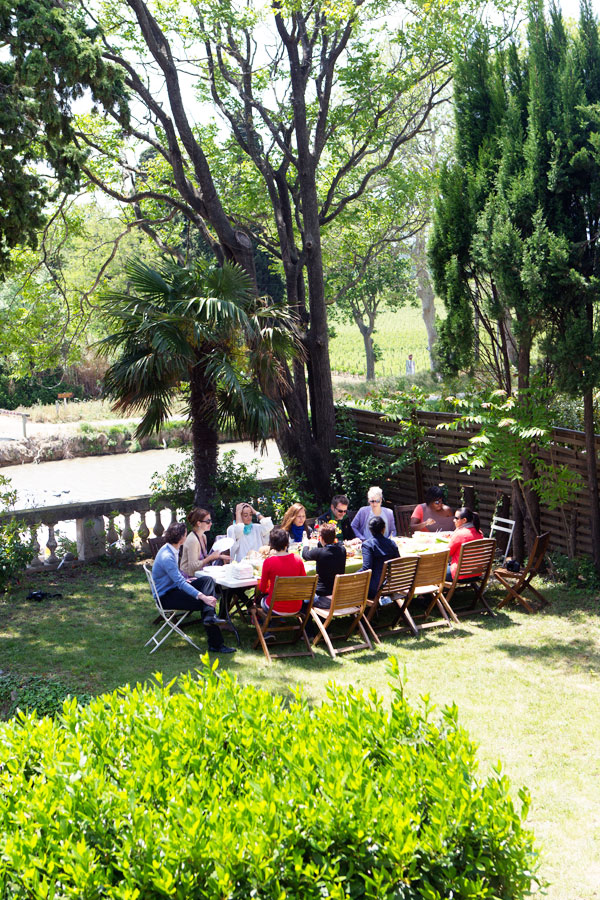 A picnic in the garden
THE ORIGINAL IDEA behind finding ourselves in the south of France in May for our food styling and photography workshop was to enjoy beautiful weather and time outside. Both Lara and I dreamed about it. I had traveled to the Languedoc-Roussillon region before and felt comfortable with it. I kept memories of the scenic Canal du midi with its plane trees, poplars, and barges; luscious markets; and generous sunny days with an everlasting feeling of being on vacation.
I found the area and landscapes as attractive as I remembered them. Even better in fact when, on the day of my arrival, I was able to catch sight of fields of gorgeous bright red orange poppies tossed by the wind along the way. A perte de vue….
I wasn't the only one to have noticed. "We need to take pictures of the poppies!" was one of the first things Lara and I told each other after we hugged and met at the château.
It was simply breathtaking.
But the weather….was another story.
Who could have imagined that being where we were at that time of year, we'd feel cold and wet, and that the wind would never stop to blow?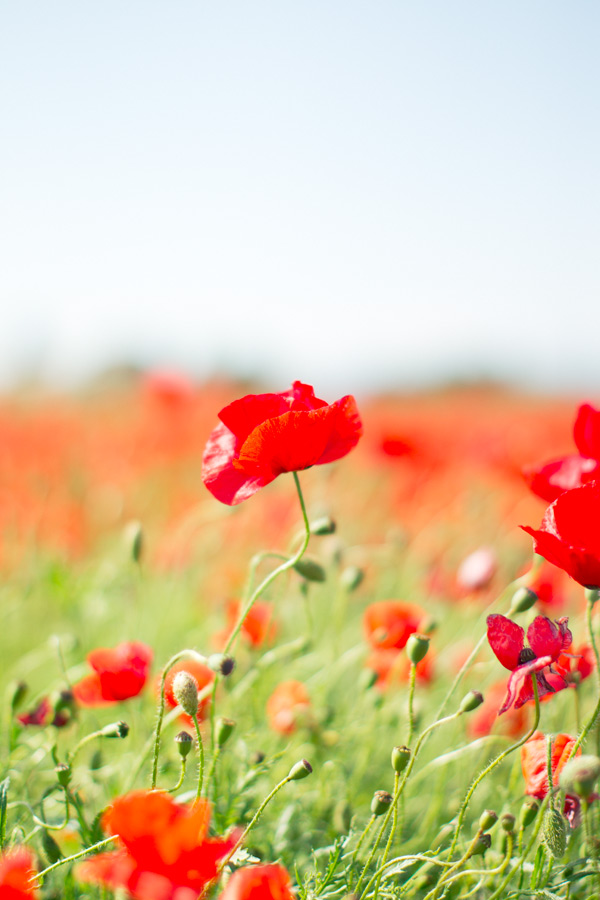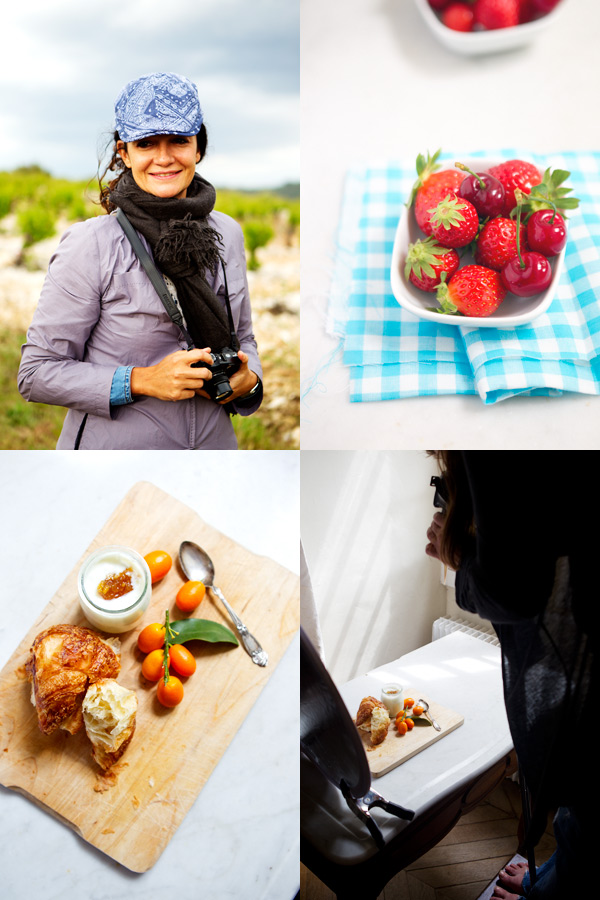 Styling and Photographing–Marta at the vineyard's
I suppose that, in a way, this unfortunate twist in our well-thought plan has created a story that I now find funny. While we were feeling cold in the south of France in May, my parents who live in the French countryside in the northeast were telling me that they basked in the sun, enjoying meals in the garden.
BUT THANKFULLY, despite the rain, cold and wind, we still had a wonderful time. Because truth being said, Lara and I were surrounded by a pretty incredible group of people.
So there you are.
We had the privilege to spend four days with a group of twelve students that had traveled from every corner of the globe to learn more about food styling and photography.
So we styled and photographed and talked about camera and light. We visited a few markets and traveled to hills nearby to see a vineyard and taste wine. We shared stories and laughed. We ate inspiring foods and drank local wine–did you know that Languedoc is one of the largest wine producing region in the world?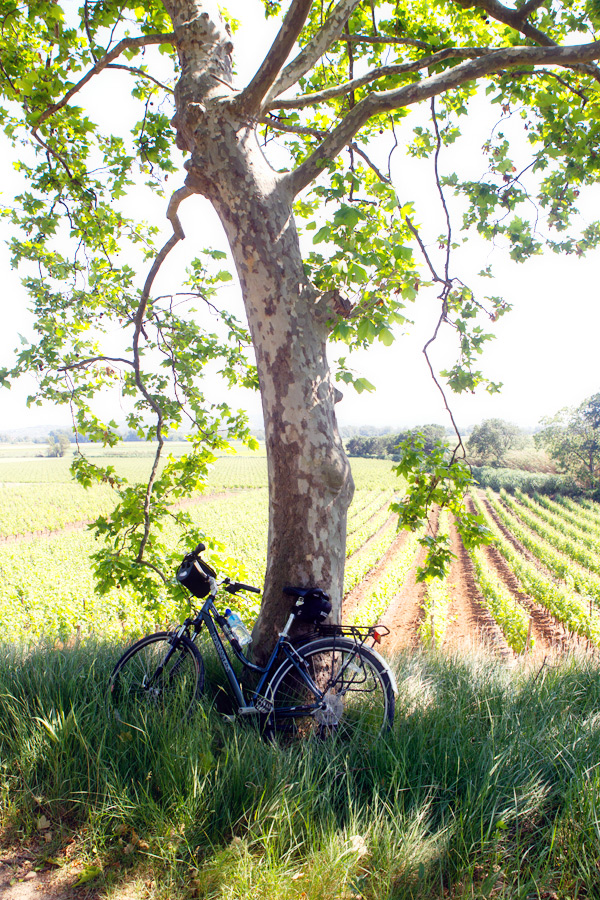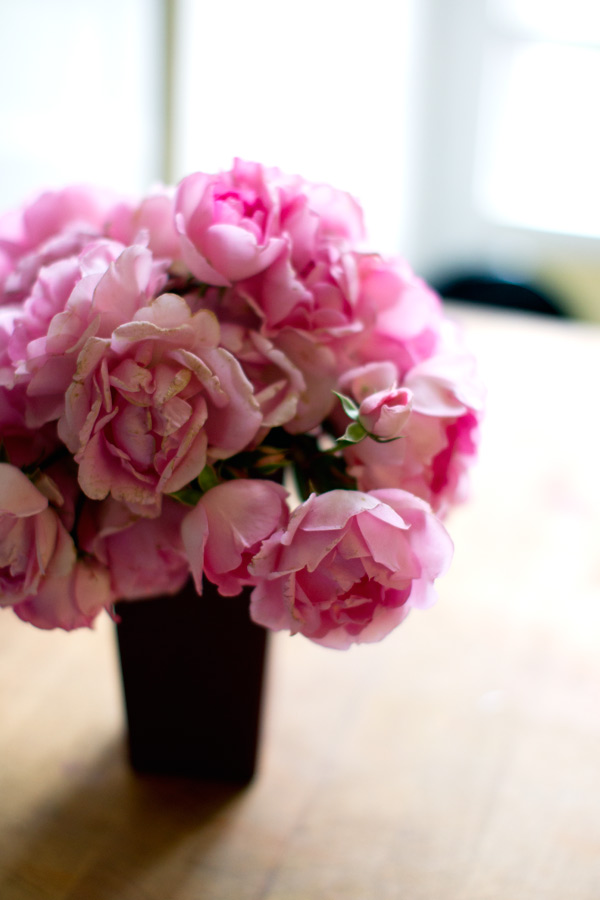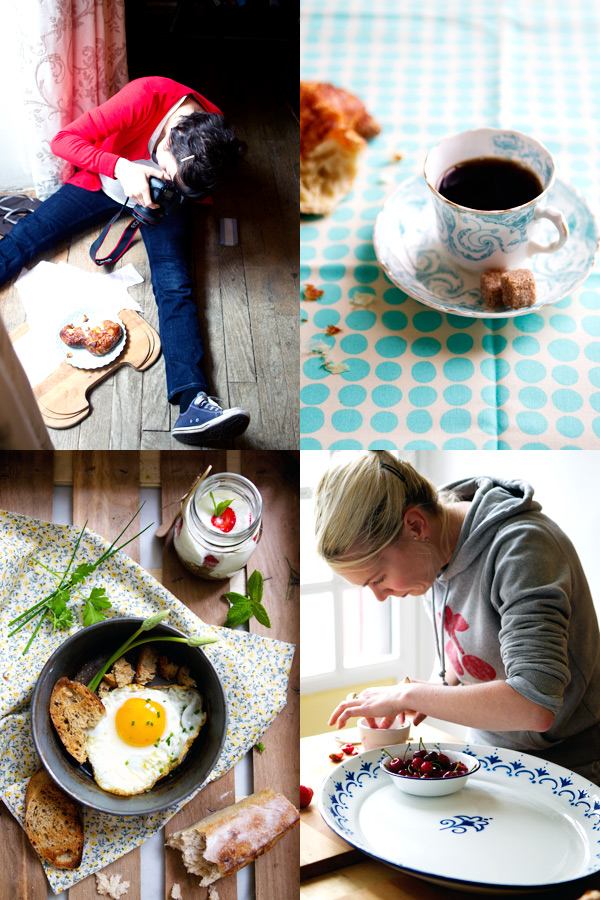 Leigh and Sandy focusing–
Marta's beautifully styled breakfast egg
I want to let my images show you what we did and what we saw. I want them to tell you the story of our intense food styling and photography workshop in Ventenac with a spectacular group of people.
Lara and I are lucky to have been given the opportunity to teach them all.
AND I feel lucky to have teamed with Lara–besides being friends, we work well together.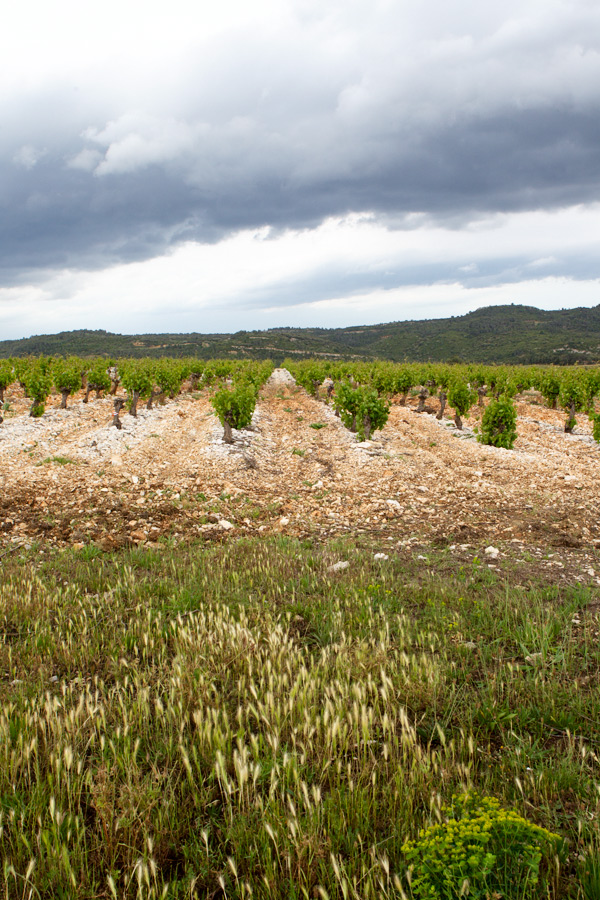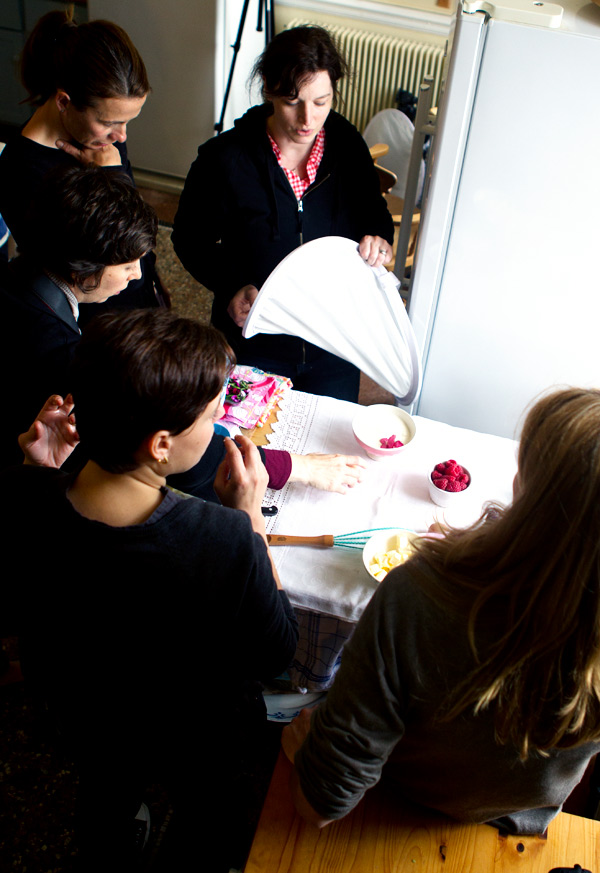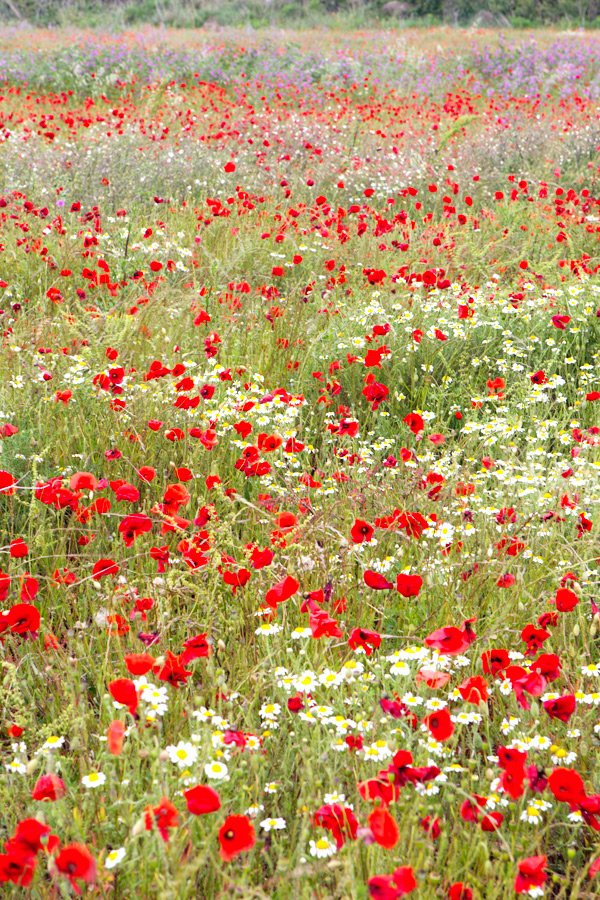 Les coquelicots, jolis, jolis!

Students at work–Anna's lovely risotto composition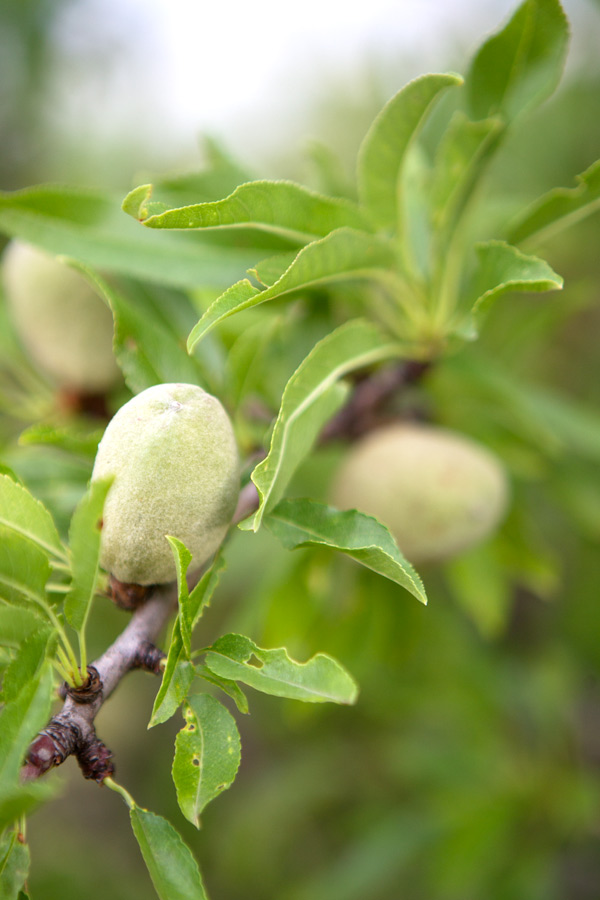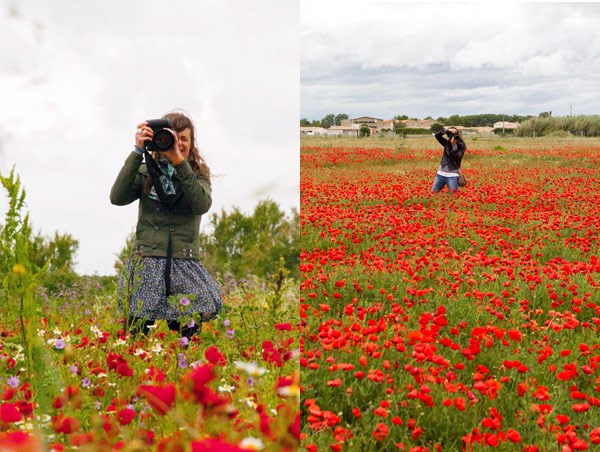 Me (photographed by Marta)
Marta (photographed by me)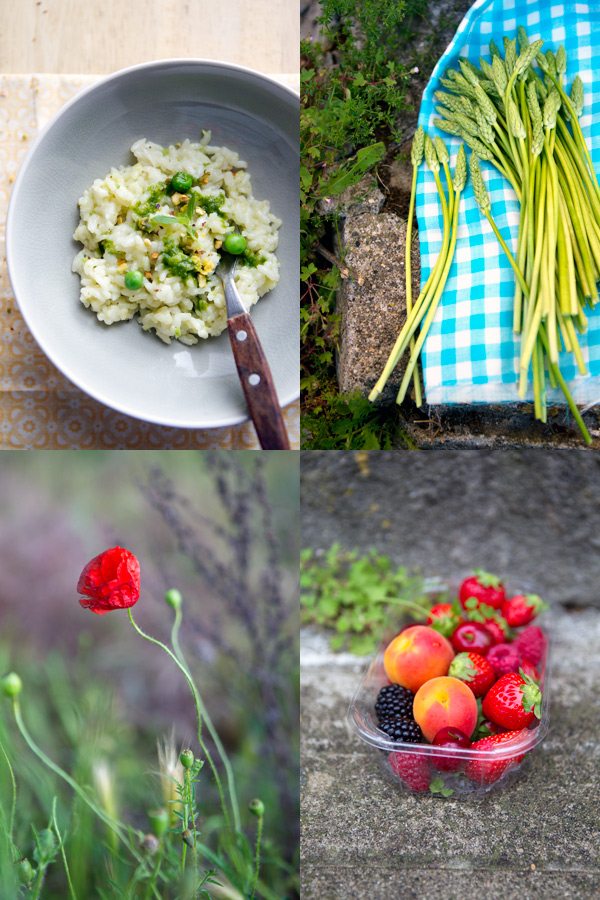 On the last day, I took a bike ride after lunch to the field of poppies. WHAT I DIDN'T EXPECT was to find myself face to face with a young girl horse riding with her two dogs running by her side. That moment with her and me alone in the poppy field felt completely surreal and magical. She looked intrigued by my standing there with my camera, and I just could not believe how lucky I was to have found her sitting on her white horse.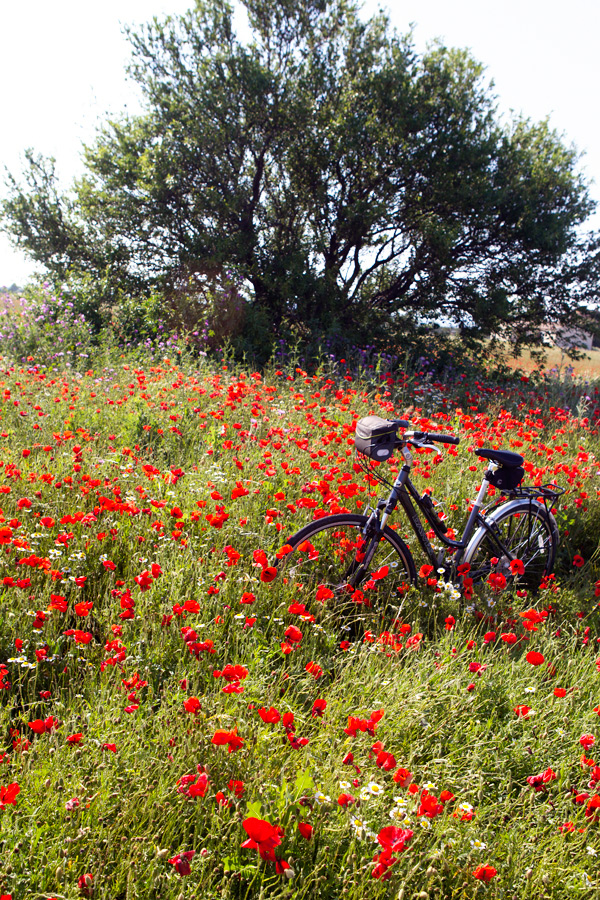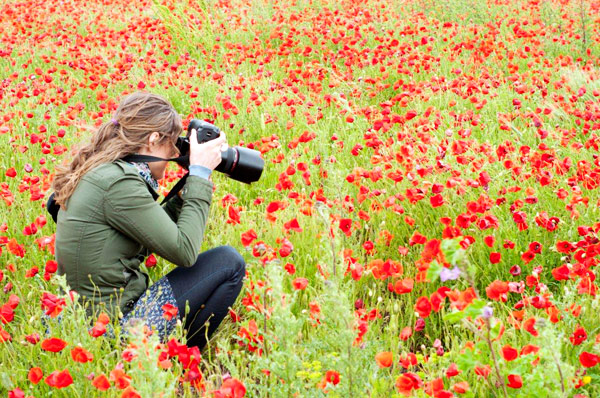 Béa et les coquelicots, Photo courtesy of Marta Muñoz-Calero Calderón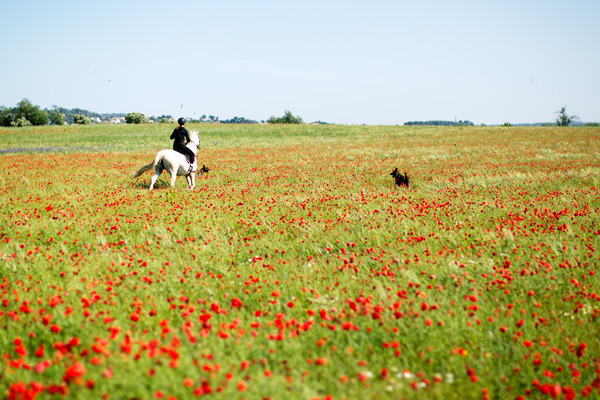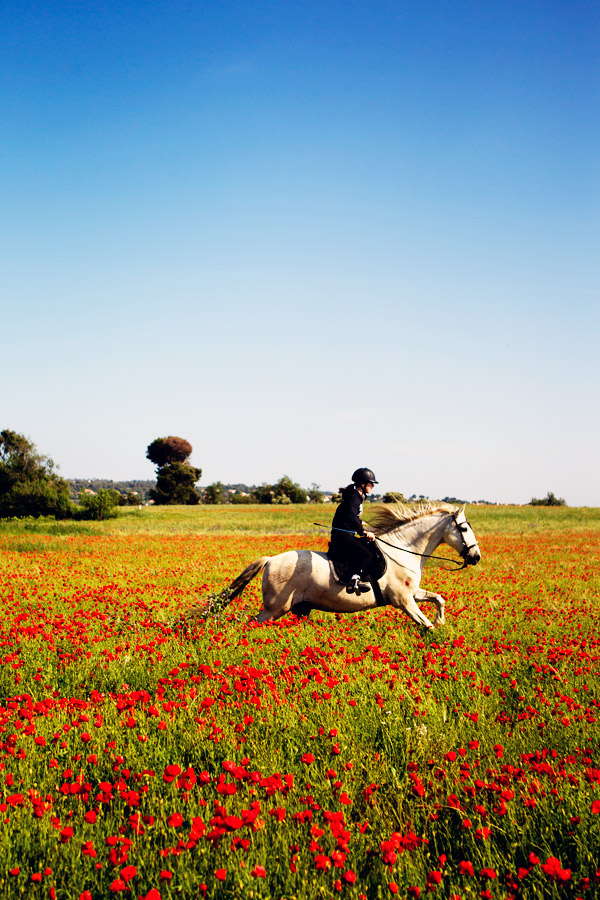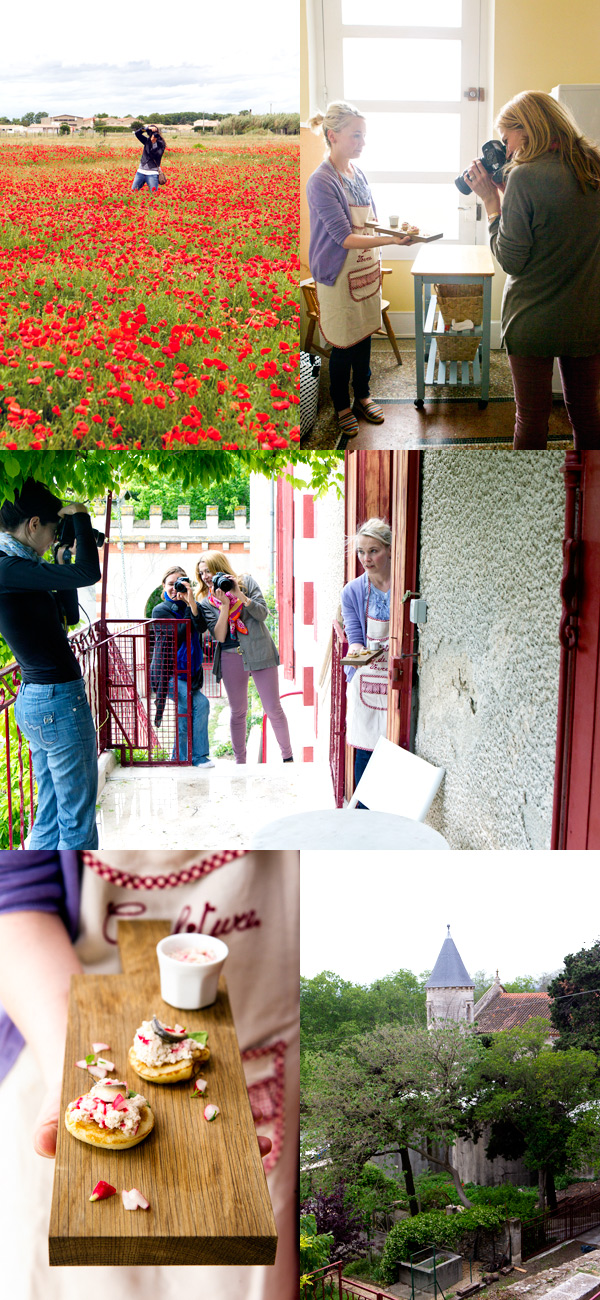 Sandy is caught with her pretty blini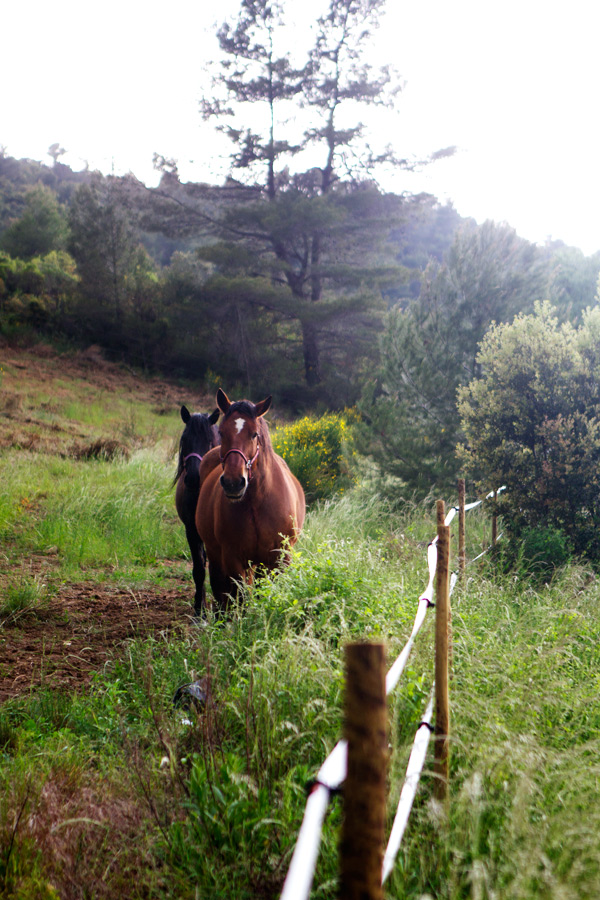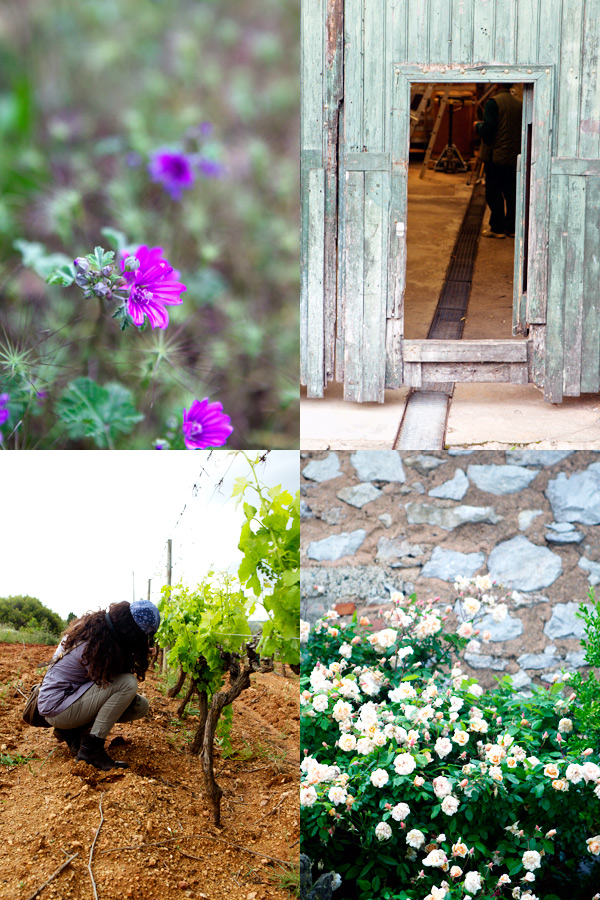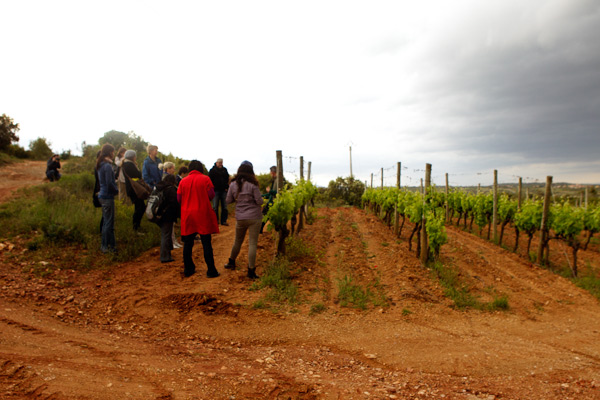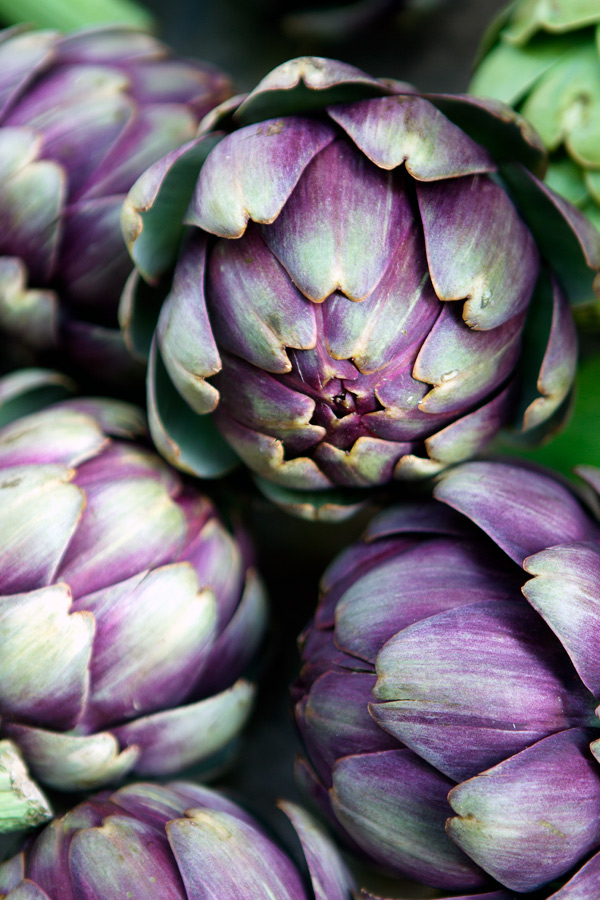 The sun was finally back on the last day! So we drove to the neighboring village to visit a market where we purchased beautiful produce that our students used to prepare and style a gorgeous picnic lunch. I was really inspired by the amount of creativity that came out of them!

The market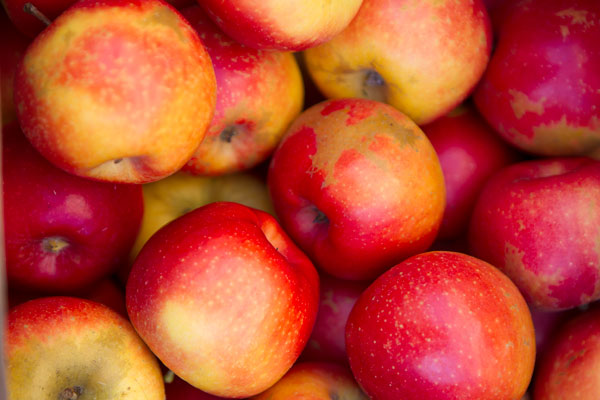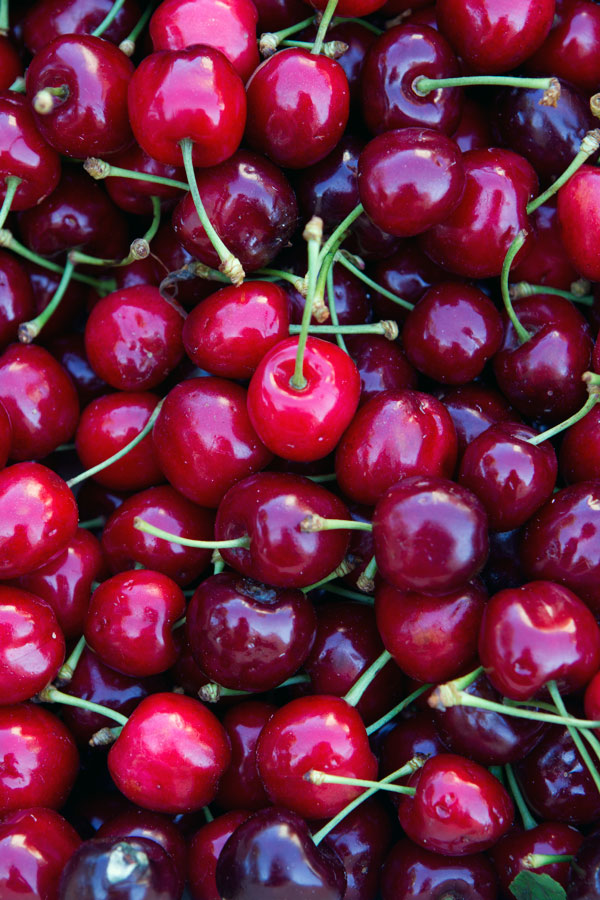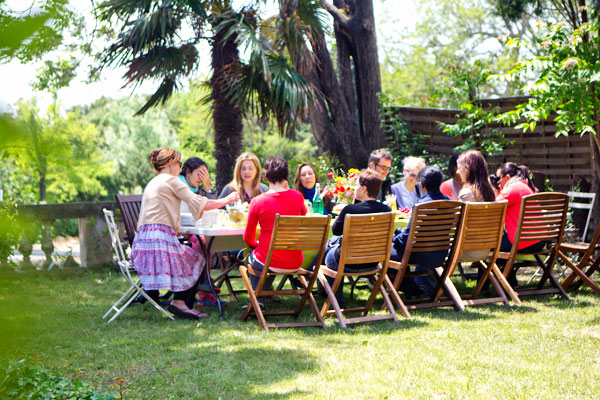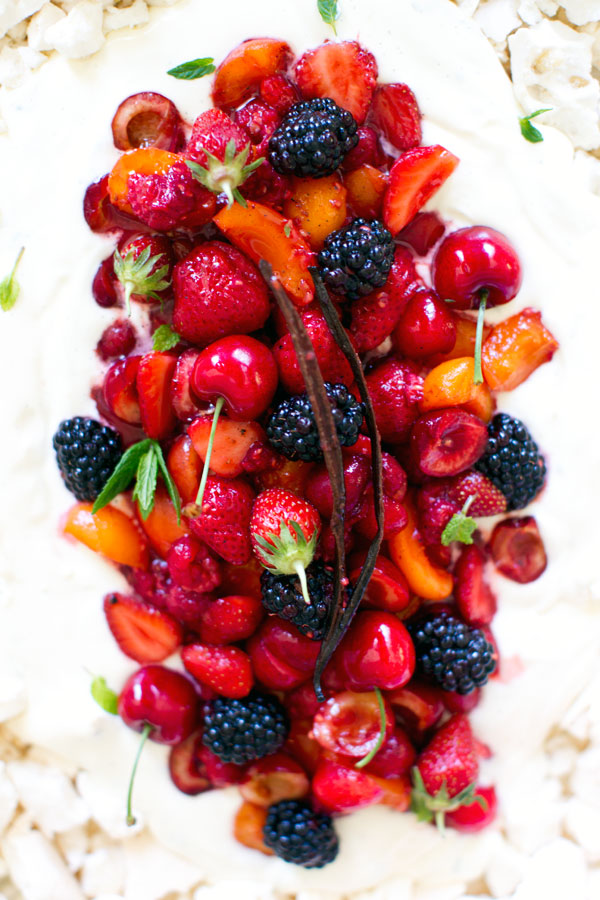 Beautiful pavlova styled by Marta and Paula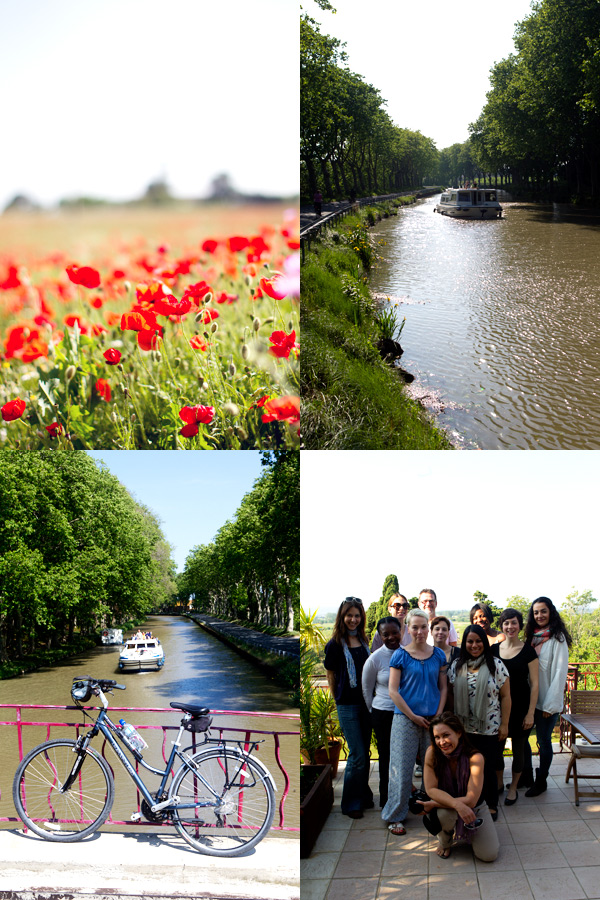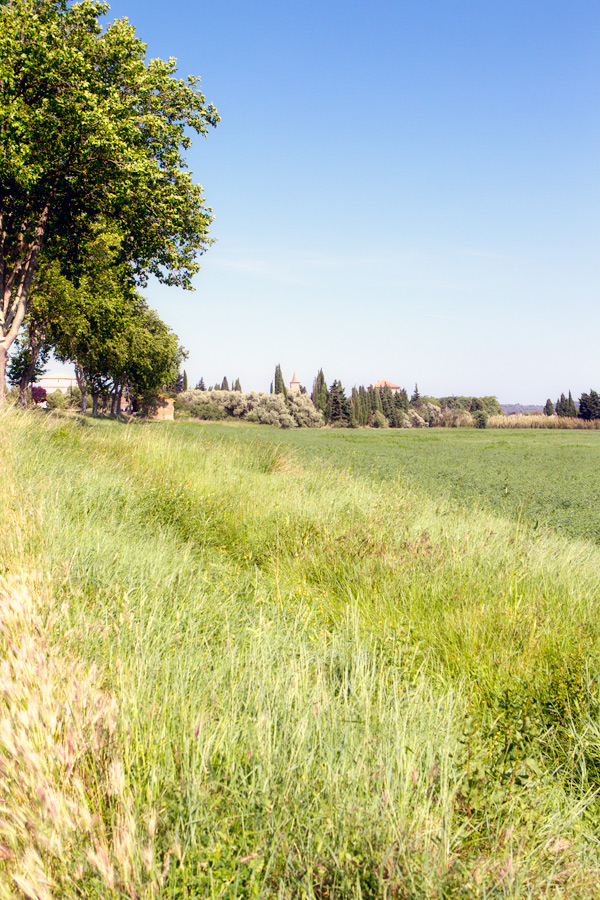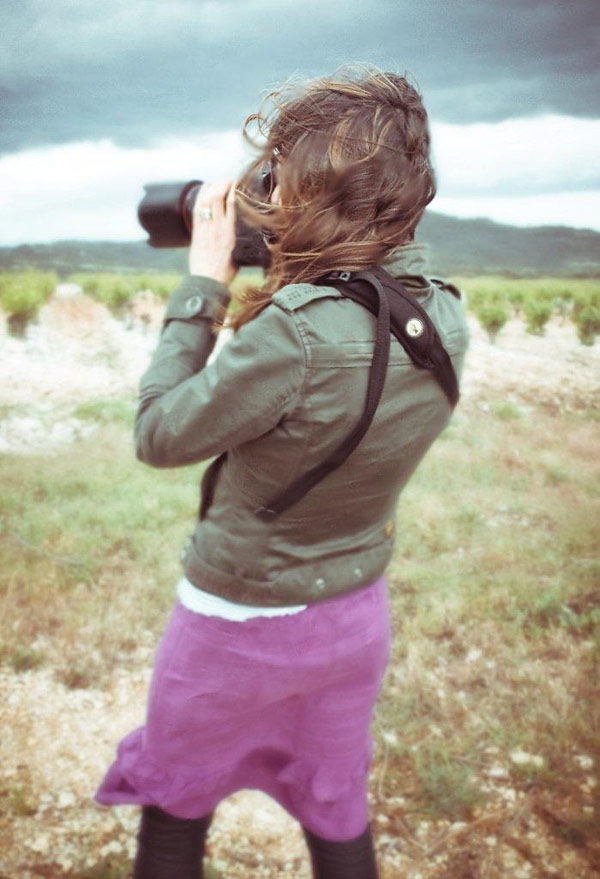 Shooting in the wind (self), Photo courtesy of Marta Muñoz-Calero Calderón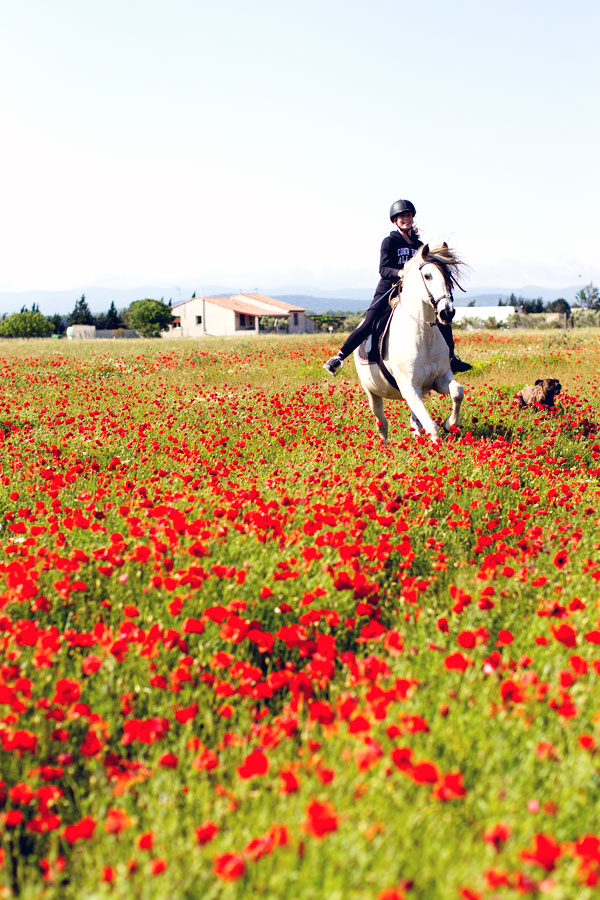 The girl, the white horse, and the poppies
SO YES, perhaps the weather was not favorable. For sure, we all wished it had been warmer and sunnier. But in the end, we made do. AND I REALLY felt lucky to be in my country to share this workshop with Lara and such talented people.
We could not have hoped for a more amazing group.

You can check out more about the workshop by reading the stories written by Sandy, Magdalena, Leigh, and Lara.