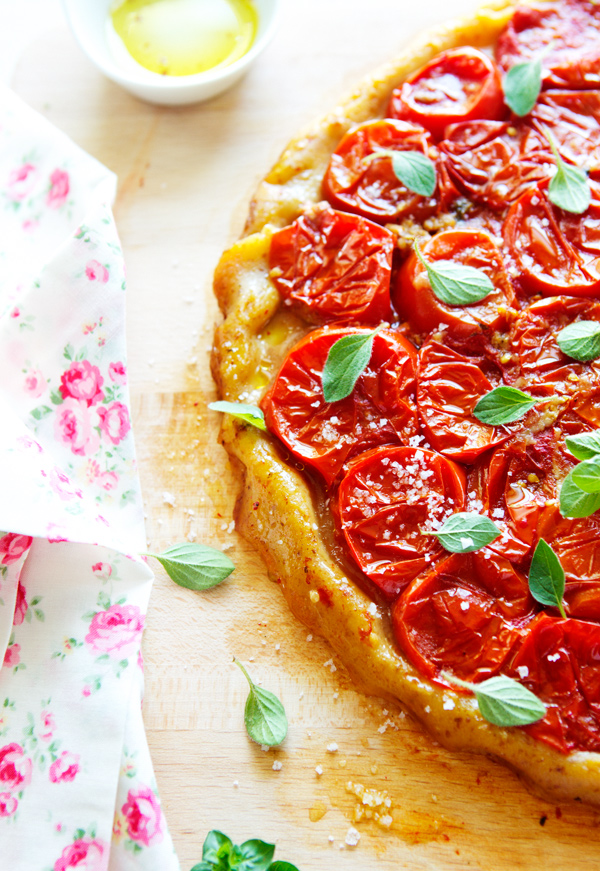 Tomato Tarte Tatin Recipe
Maybe I should call this recipe the 3 Ts: Tomato Tarte Tatin. A tarte tatin is a very French business. And a tomato tarte tatin is everything I love about summer.
It's sunshine on your plate: a blend of sweet and savory flavors; it's a beautiful burst of color on your table too. So pretty and full of joy!
I don't know about you, but this is the way I see some of upcoming lunches happen: a slice, or two, of tomato tart with a large salad on the side. One evening, I even decided to serve small portions of the tart on pretty slate plates to start a dinner with friends.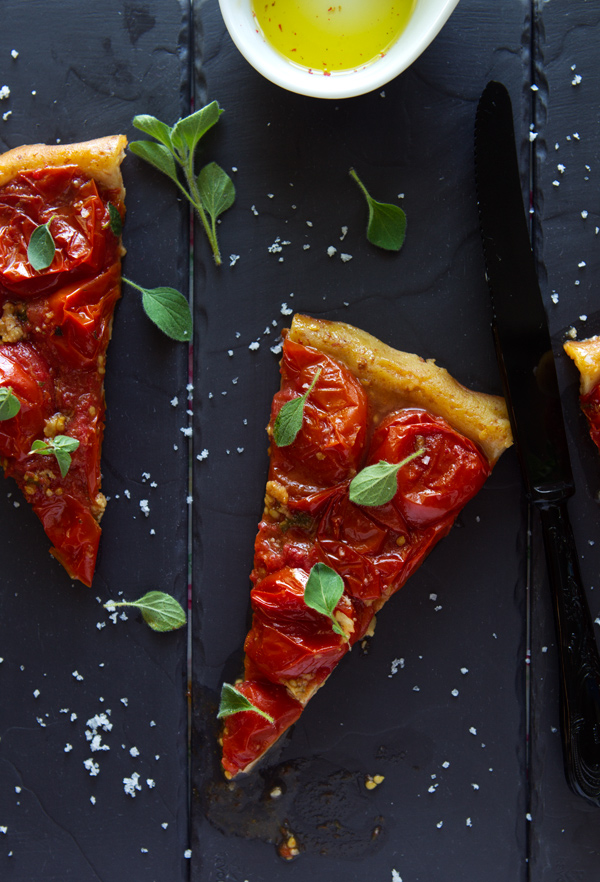 So there you are. With the simple pleasures of what makes summer so special.
I wrote this recipe for the Boston Globe. I hope you'll love it the way we did at home (and mine was prepared with a favorite gluten free pie pastry).