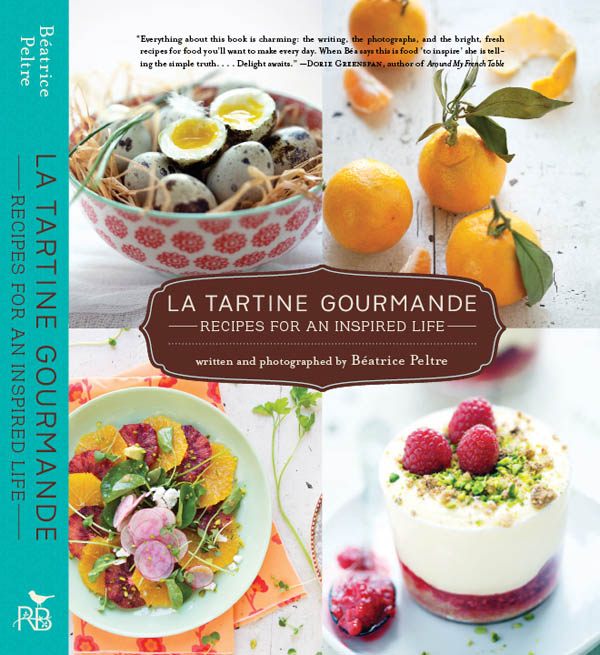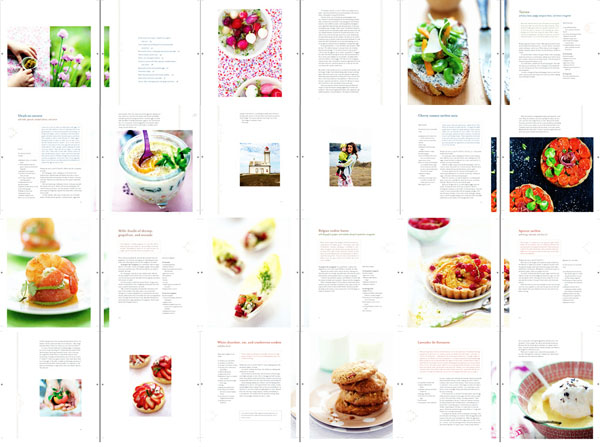 Sample from La Tartine Gourmande: Recipes for an Inspired Life
If you have been a regular reader of this blog, you know that, about one month and a half ago, I launched the presale of my cookbook, La Tartine Gourmande: Recipes for an Inspired Life.
I recently reflected on the making of the book, realizing that I didn't talk a lot about the process involved to complete the project. In view of this, I thought that it'd be nice to share tidbits with you today.
Such as tell you that, unlike perhaps what you might have thought, there weren't roses all the way. Like with every life process, there were bumps and uncertainties. Delays. A lot of going back and forth. Redoing. Rewriting. I had a lot of work in my hands since, while writing, styling and photographing the book, I was also learning to become a mother–oh yes, do you remember that I started my book project when I was pregnant with Lulu? On Christmas day, she will turn three, so this gives you an indication of the time involved in the making of my book.
To my surprise, I was told it was completely normal.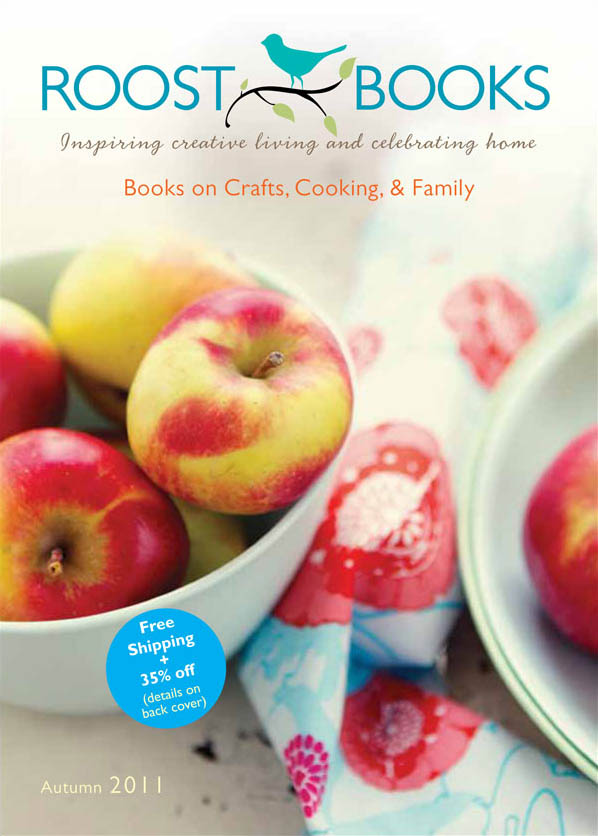 Roost Books Fall 2011 Catalog
Photo credit is by myself
I've been lucky though. During the months and years, I constantly received support and encouragement from Sara, my editor, and Shambhala Publications Inc., my publishing house. My book was going to be part of Roost Books, a line of books focusing on everyday activities that nourish and enrich our lives–they published Amanda Soule's books too (from the popular blog Soule Mama).
What I want to tell you today is that I am very proud of the result. Of the style and feel of my book, the design and quality of the images printed inside. It's a highly illustrated book. It's an intimate book. And I really think that it turned out beautifully. It has the feel that this blog has–this is just what I had been dreaming about all along.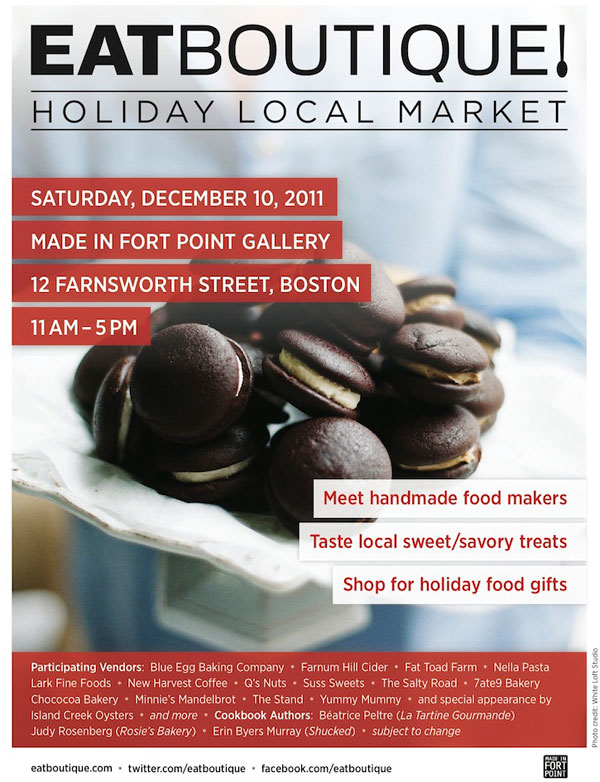 On December 10th, I will be having my first book signing in Boston. I am delighted. Excited. Feeling shy and nervous too. All of it.
The lovely Maggie from Eat Boutique kindly invited me to be part of the Holiday Local Market held at Made in Fort Point. There will be yummy food (check the list of food makers) and other cookbook authors present, such as Judy Rosenberg and Erin Buyers Murray. The event is free. I am sure that it will be fun and filled with lots of interesting people. I will be there from 1 to 3 PM, with some food, books and my pen. So I really hope that, if you live in the Boston area, or are willing to travel, I will finally get a chance to meet some of you. That's what makes the whole experience even more real. And human.
Non?
Also, I would like to thank each of you who kindly emailed me with feedback, or tweeted, about the book. Each one of your messages is special.
Alors, un grand merci !