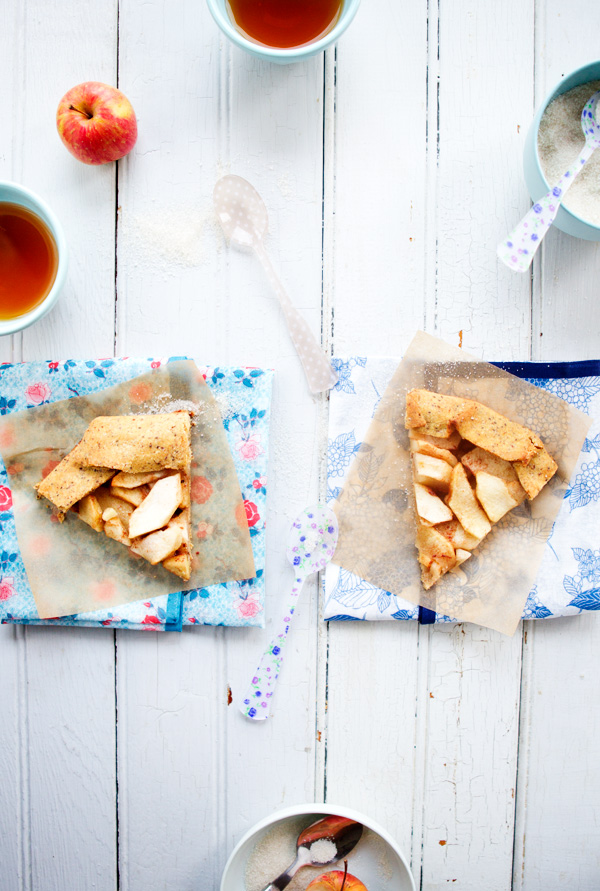 Apple galette with Chia seeds and flax
A few months ago, I met Mika, a Japanese cookbook author who had flown from Paris to work with me. Together, we were going to create the photographs for her upcoming cookbook.
I quickly understood why I had liked Mika even before meeting her. She was an energetic young woman with creative ideas and style, and for an entire week, she and I had a lot of fun in my kitchen.
And I learned.
I learned about Japanese food. I learned about new ingredients. Amongst them, Mika introduced me to Chia seeds.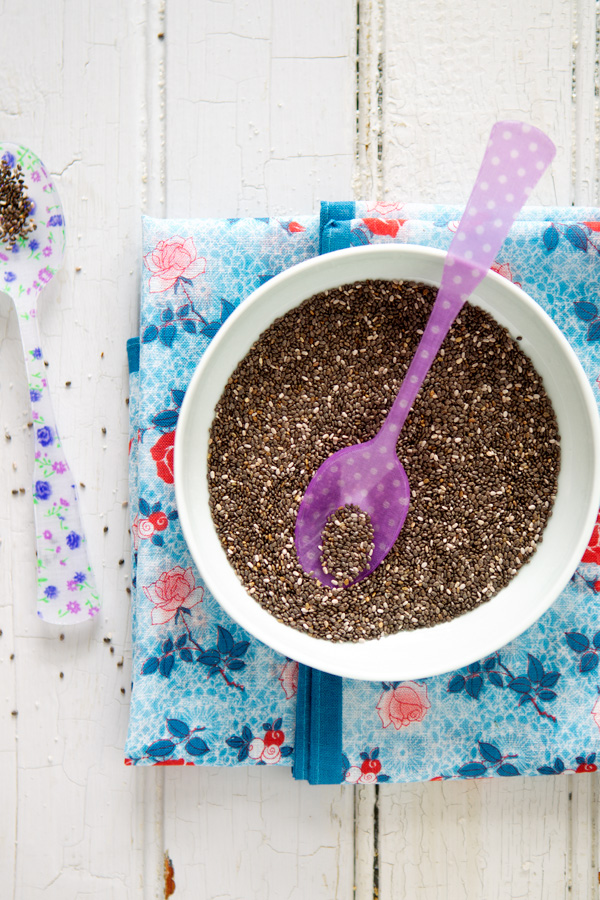 "They are so good for you, and so easy to use in pretty anything you are already used to cooking," Mika said one day while adding some to a noddle dish I styled and photographed. My curiosity was piqued instantly, and the next time I was at the store, I bought a bag of Chia seeds, imagining ways to use them creatively.
Chia seeds look like minuscule dark grey and ivory sesame seeds. They are delicate and subtle in taste, and are rich in omega-3 and omega-6 essential fatty acids, fiber and B vitamins. Ancient Mayan and Aztec cultures treasured them. I knew I would adopt them right away.
I started to add them to a chocolate muffin batter. I ate them in granola and porridge in the morning. I added them to garnish a plate of spaghetti with sauteed vegetables.
And I baked a fruit galette, hiding them inside the pie crust I prepared.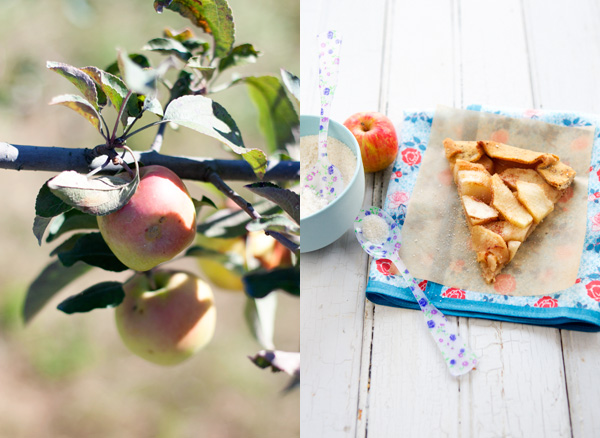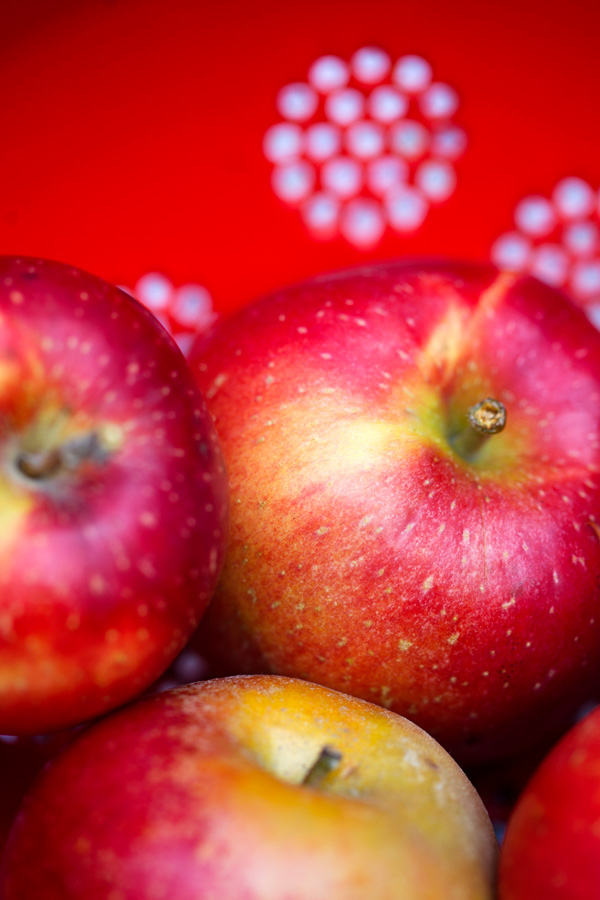 "Will you bake this galette again?" P. asked when he saw how excited I was with my apple dessert and newly discovered ingredient.
He didn't need to ask. He knew the answer.
So I did, and shortly afterwards, I baked an apple tart tatin.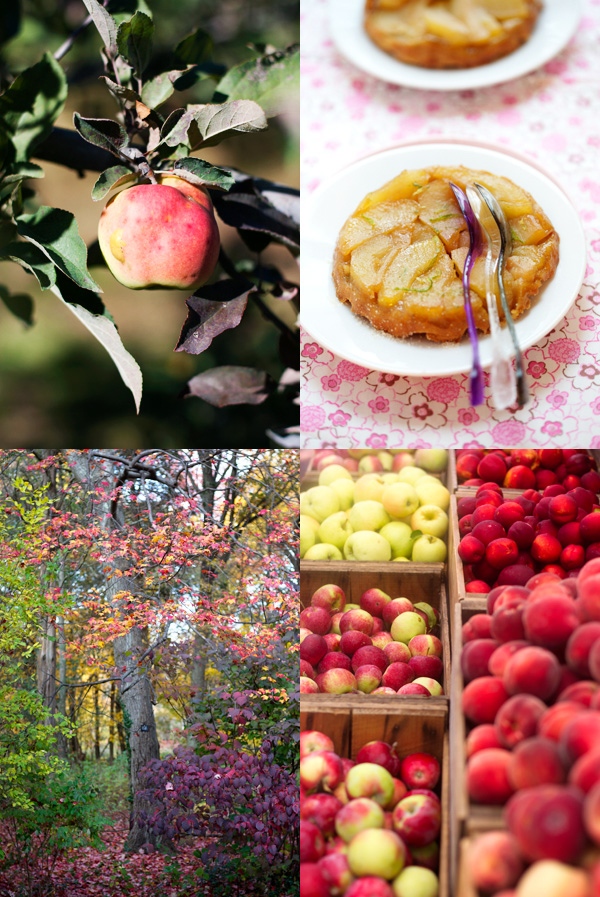 "What about Thanksgiving?" I inquired a few days later.
"Don't you have other dessert plans already?" he asked, confused.
He was right. I had talked about many things, between my pear and chocolate clafoutis and a lemon mousse. But I could not help thinking that I'd want to honor the last seasonal apples purchased at the last farmer's market of the 2011 season. With Chia seeds hidden inside.
I knew I would pique my guests' curiosity too. And that they'd not mind.
Happy Thanksgiving everyone.
You can use the pie crust of your own choice. Flaxmeal was another ingredient I enjoyed adding to the crust. And I liked to keep the topping simple, with the slices of apple flavored with aromas of lemon and cinnamon. Once cooked, I liked to let the galette cool to room temperature, and preferred to eat it toute simple, on its own, without cream or ice cream, the way the French eat fruit tarts.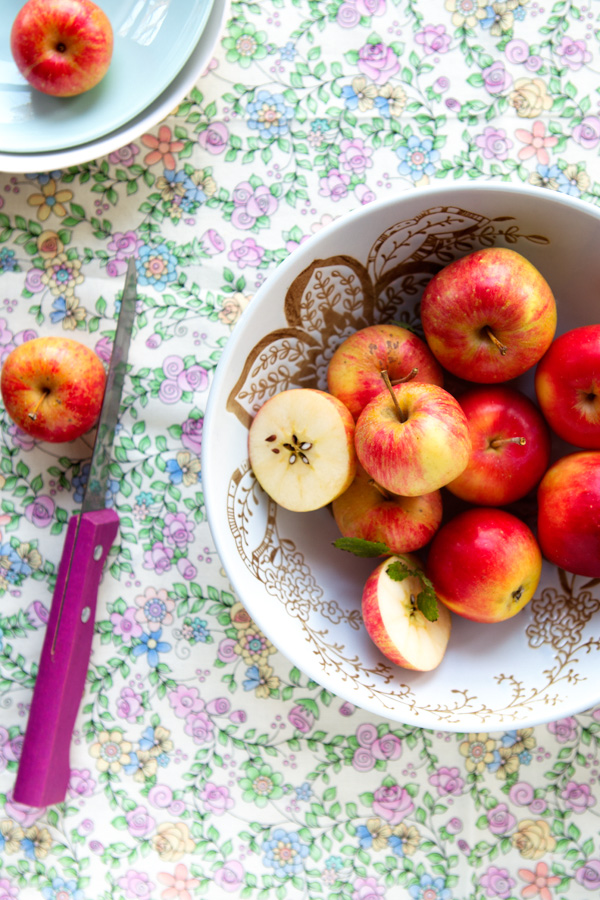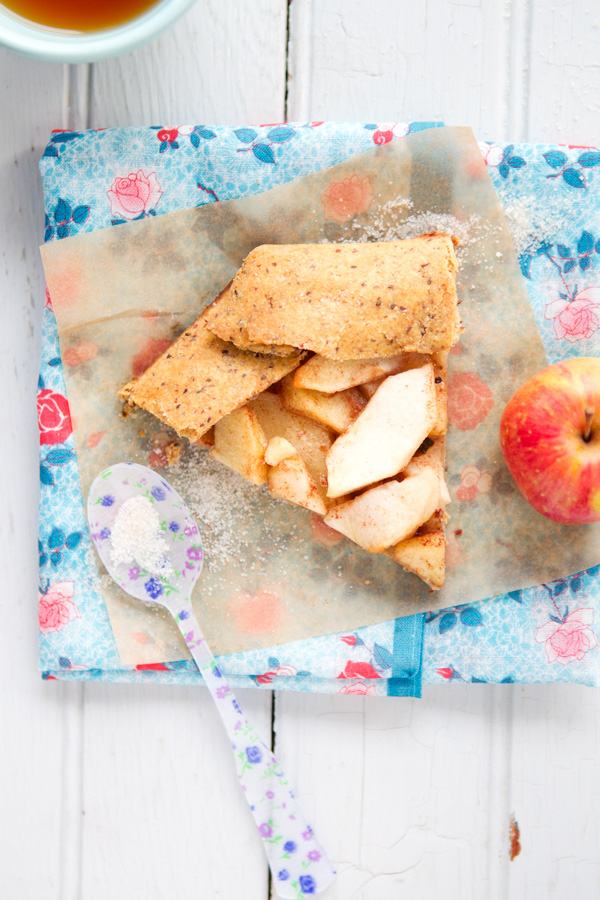 Apple galette with Chia seeds and flax
Apple galette with Chia seeds and flax
For the crust:
2/3 cup (6 1/2 oz; 90 g) millet flour
1/3 cup (1 1/4 oz; 35 g) pecan meal
1/3 cup (1 1/2 oz; 40 g) cornstarch
2 tablespoons flaxmeal
1 tablespoon Chia seeds
1.5 teaspoons xantham gum
1 egg
6.5 oz (90 g) cold butter, diced
Pinch of sea salt
For the topping:
3 Honeycrisp apples, peeled, cored and sliced
1 small lemon, for juice
1/4 cup vanilla-flavored brown sugar
1 teaspoon ground cinnamon
1 tablespoon butter
1 tablespoon honey
Steps:
Prepare the crust: Combine the flour, pecan meal, cornstarch, flaxmeal, Chia seeds, xantham gum, and a pinch of salt in the bowl of your food processor.
Add the butter and pulse until crumbles form.
Add the egg and pulse, working the dough until it detaches from the bowl. Wrap in plastic film and place in the fridge to rest for 1 to 2 hours.
Take out 10 minutes before rolling.
Preheat the oven to 420 F and have a baking sheet covered with a piece of parchment paper ready.
Roll the crust on a flowered working surface and cut a 12-inch circle.
Transfer onto the baking sheet and place in the fridge.
In the meantime, toss the slices of apple, lemon juice, cinnamon, and sugar in a large bowl.
Take the crust out of the fridge and arrange the apples evenly on top, leaving a 1.5-inch border.
Fold the edge to create a galette.
Drizzle with honey and small pieces of butter. Bake the galette for 35 minutes. Let cool before eating.