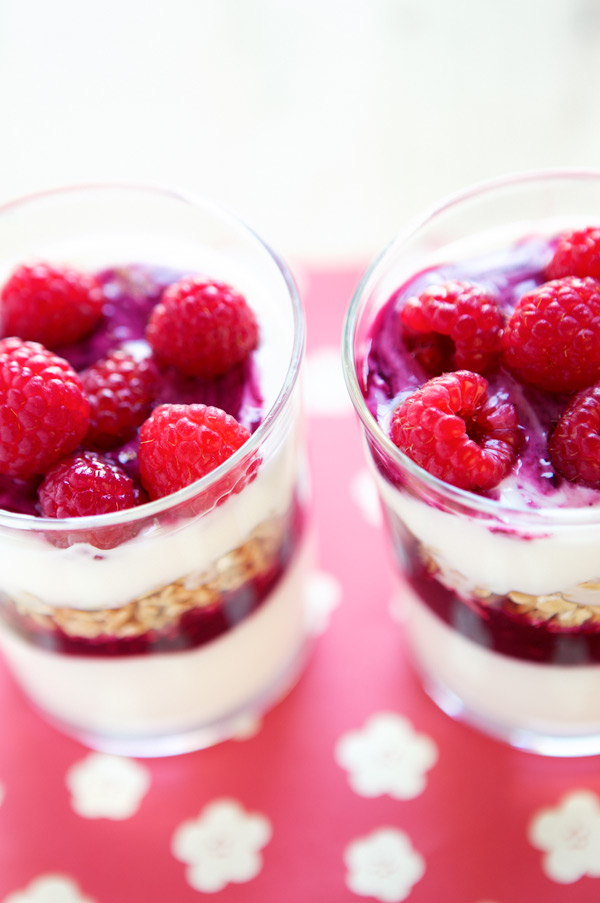 Berry parfait
Lulu and I in the kitchen, it's a scene.
She likes to sit on the floor at one corner of the room with pots and pans and muffin molds to play with while I'm busy at the sink and stove. Cooking. We both make a mess in our own way. Occasionally, she looks up at me to make sure that I am still there, within reach, before she concentrates again on her imaginary cooking game. Then, when she is done, she walks to me, pulling on my dress so that I carry her. She wants to see what I'm doing. What I'm cooking. It's funny because right now, my kitchen is not the most inviting room in the house with boxes piled everywhere, yet Lulu and I don't seem to take notice of the untidy space. Every day, we end up liking to spend time in the kitchen. Playing and cooking together.
It's been natural.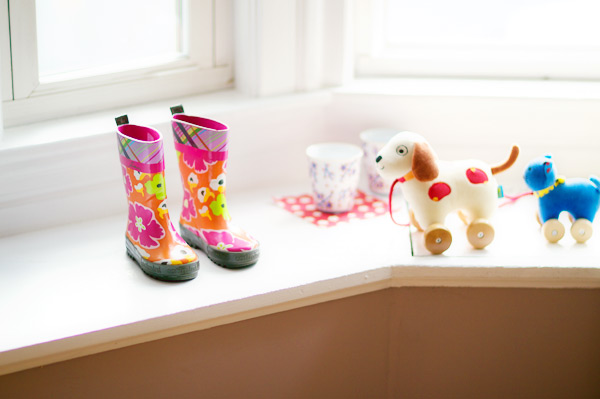 When I became a mother, I didn't know anything about introducing food to a baby. I didn't know what Lulu would love and what she'd refuse to eat, and how I would end up dealing with it. I was unaware, too, of the challenges this natural process would keep along the way.
But Lulu likes to eat. I like to think that she must remember when I used to tell her stories about the good foods we were having when she was still in my belly. Watching her eat joyfully makes me feel warm inside. Every single time.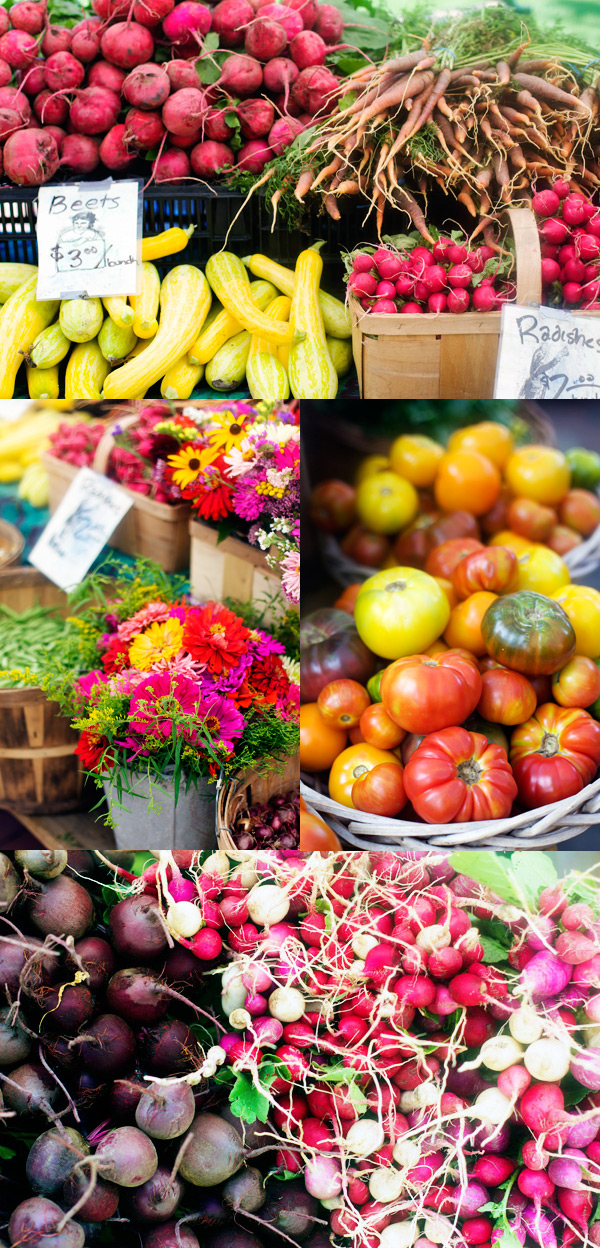 Just as my mother did, I want to educate Lulu to the art of homemade foods.
We walk to farmer markets together where I name to her all of the foods we like to eat; I have her smell fresh herbs and notice the beautiful colors of vegetables and fruit; I teach her how to use my Peugeot pepper mill to season rice and vegetable stews–one of her favorite foods by far.
And I show her how to hold the spoon. And stir.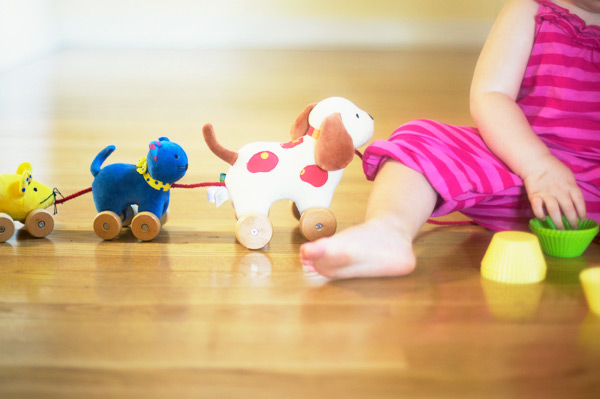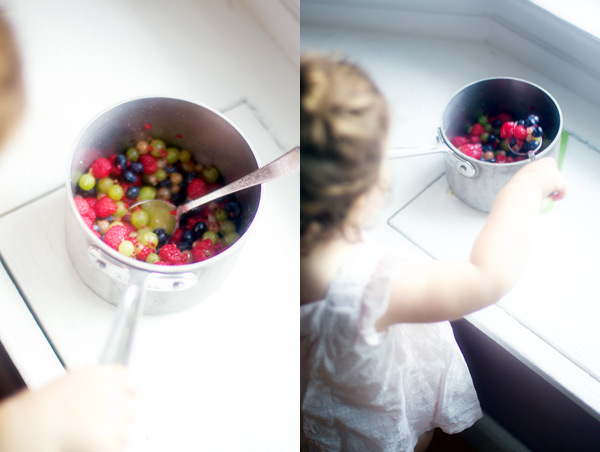 She loves to stir. And help.
The other day, it's stewed berries that we prepared together. She kept going for the spoon I had put inside the pot. So I let her do it. And I helped, discreetly, whenever I was needed.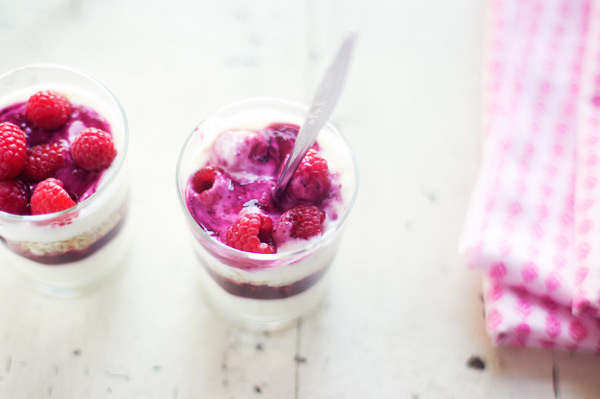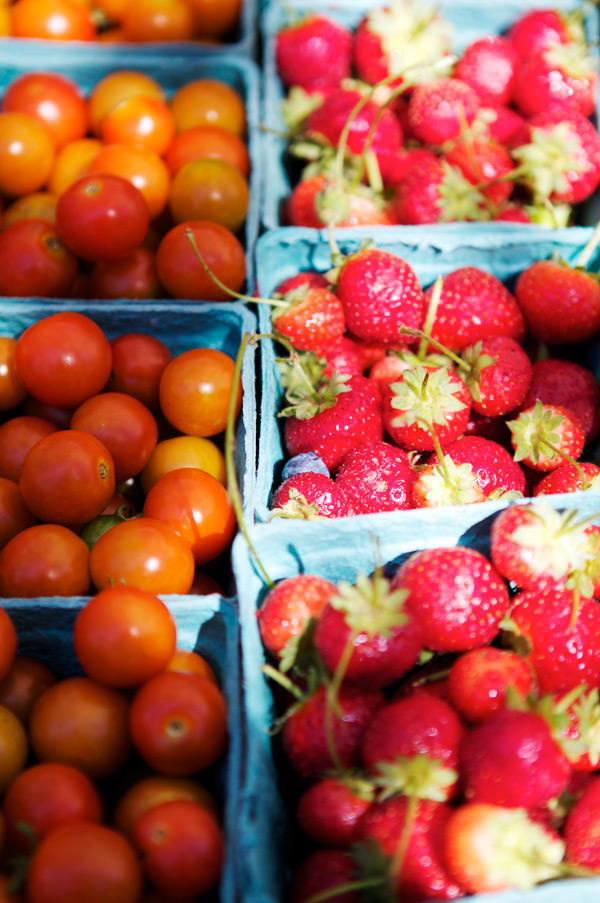 It made me feel proud. I was proud of her.
When the berry sauce was ready, I looked at the jar, imagining how tasty it would be with a bowl of plain yogurt. Then, I imagined berry parfaits. I wanted something delicious and healthy; I wanted to show her about a beautiful food we'd be able to eat for breakfast, or as a midday snack.
And I told her a story about it.
To build a strong memory of our time in the kitchen. Mother and daughter cooking together.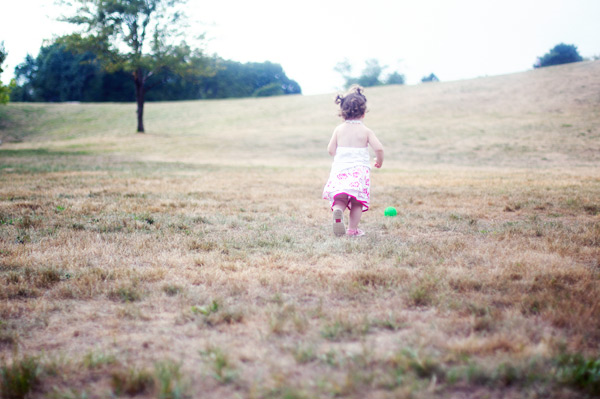 Tomorrow, I am taking Lulu to France again. I wonder what new foods she will be discovering this time.
A bientôt…I will have pictures, stories and foods to share.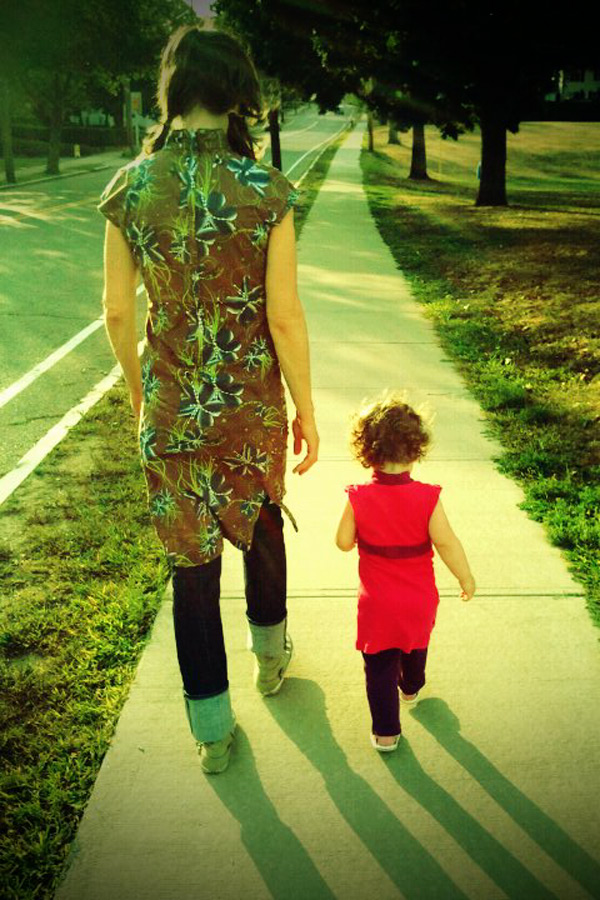 Berry parfait
For the berry sauce:
(Makes 1 cup of sauce)
4.5 oz (125 g) raspberries
6 oz (175 g) mixed berries (I used blueberries, white currants and gooseberries)
1/ 4 cup (50 g) blond cane sugar
1 vanilla bean, split open and seeds scraped out
For the parfait:
Fresh raspberries, to serve
Vanilla-flavored yogurt (I used Liberté)
Homemade granola (I hope to have time to write one of my recipes soon)

Steps:
To make the sauce: In a pot, combine the berries with the sugar, vanilla bean and seeds. Bring to a simmer and stew for 5 minutes, or until the fruit is soft and has released its juice. Stop the heat, discard the vanilla bean and transfer the berries to the bowl of a food processor. Purée and strain. Set aside to cool. Refrigerate until ready to use.
When you are ready to serve, take a few small glasses and start to layer the foods as follows: yogurt, berry sauce, granola, yogurt, berry sauce and fresh raspberries. To have a taste all of the different layers with a spoonful, I suggest stirring lightly when eating. This is a wonderful food to have for breakfast or as a midday snack.