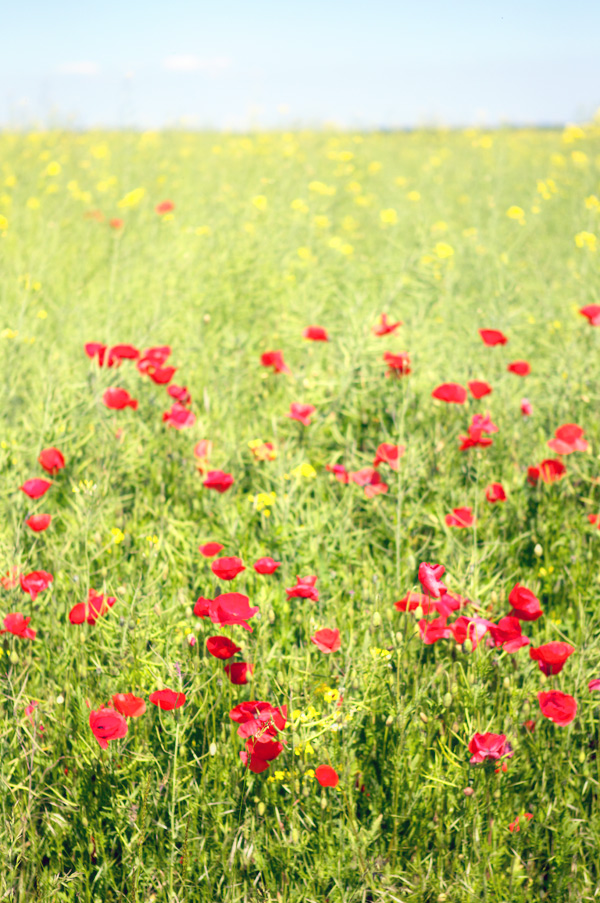 The church bells rang four o'clock. The afternoon felt warm, certainly less cool than some days we'd had in May.
"Bing bang!" Lulu exclaimed with a smile. She was already used to the cyclical pattern of the church bells in the village. No matter the time of day. One o'clock. One thirty. Two o'clock….I pulled out a blanket and arrange it under the cherry tree where we sat.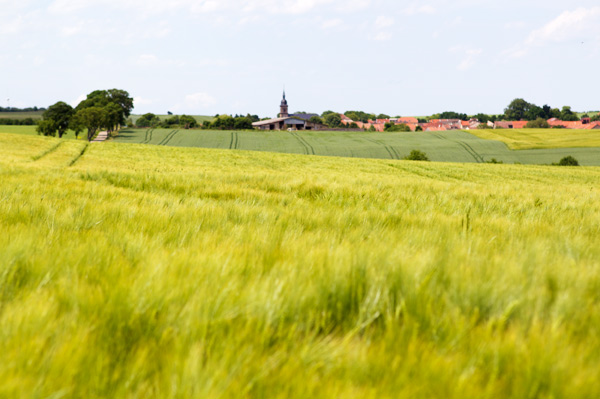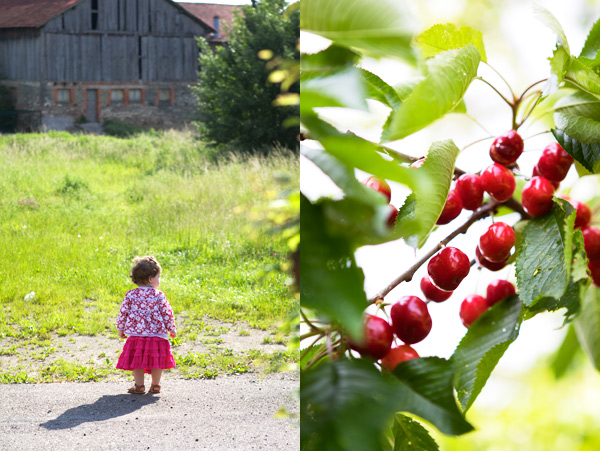 Lulu was busy collecting pebbles that she dropped, one after another, in one of the small metallic buckets my father likes to keep outside. The air was filled with a light breeze that was moving gently between the leaves, which caught her attention. I looked up at the patches of red nested in the foliage, which indicated that the cherries were ripening…finally…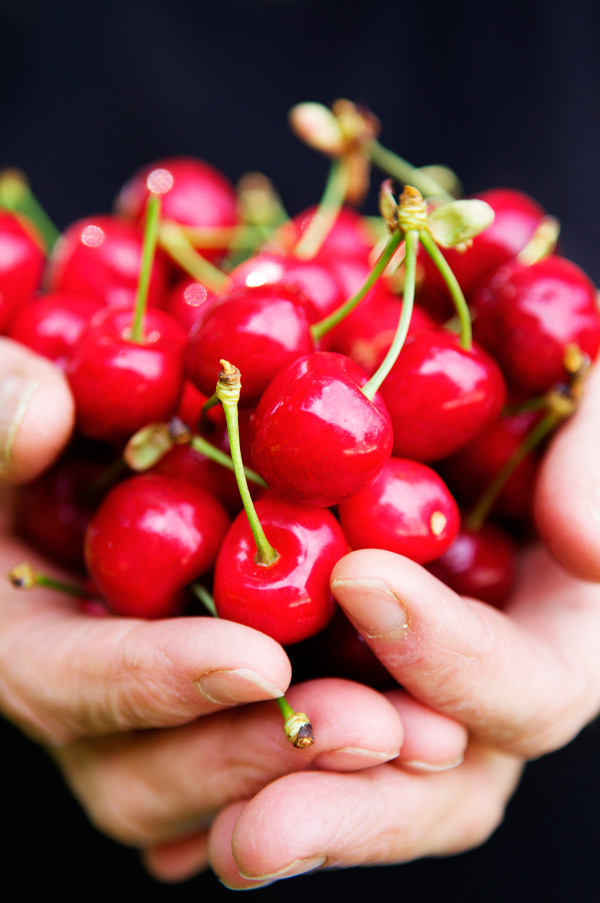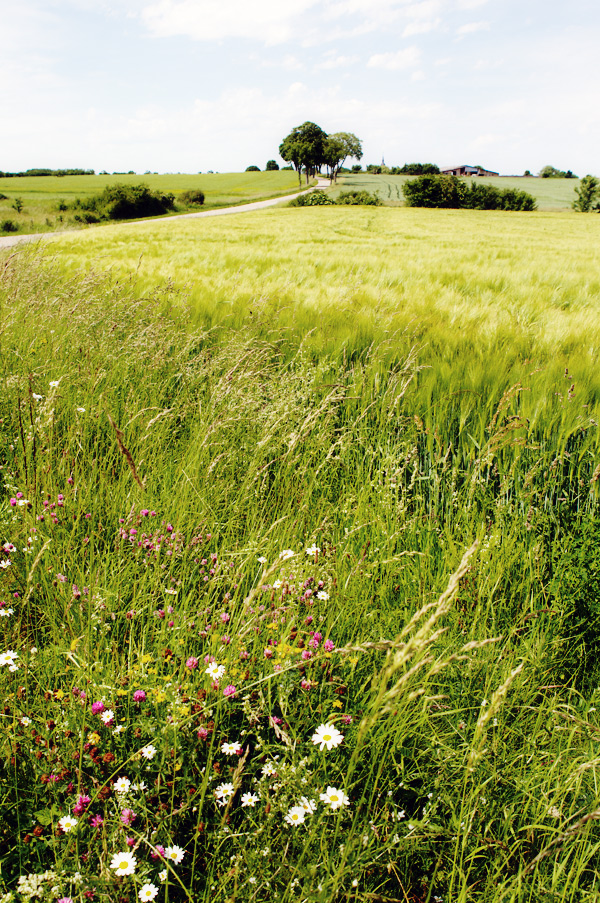 "On les cueille dans quelques jours?" I asked my father who was just walking by. (We'll pick them in a few days?) He'd admonished me for stealing some that he assured me were not yet ripe. "Tu vas avoir mal au ventre," he had added in a fatherly tone. (You"ll have a sore stomach)
Did I care? Fresh cherries are a weakness. Cherries picked right from the tree are a necessity. I was glad to be there at this time of year, even if the season started late.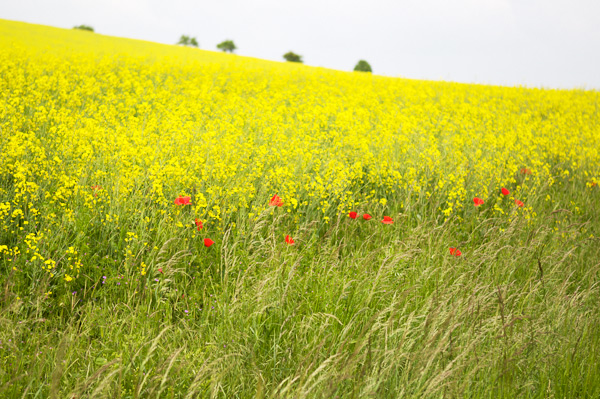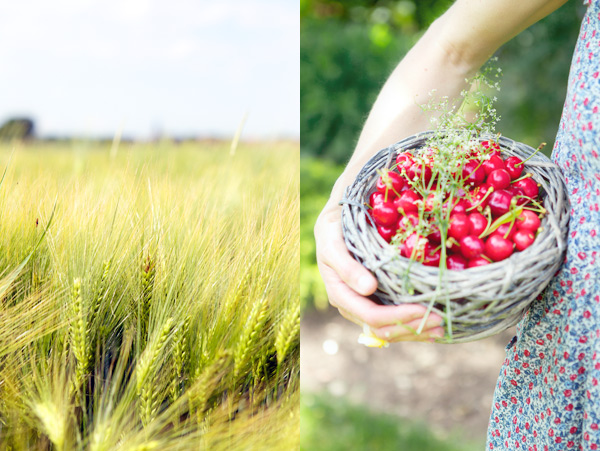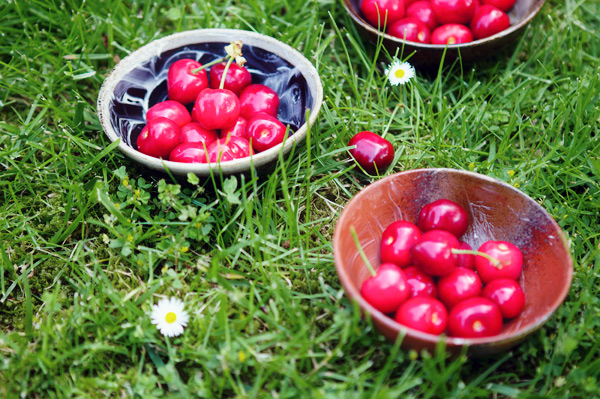 The next day, my father pulled the ladder up against the tree and started to work. After one hour, we had a few buckets filled with beautiful fruit.
Lulu who was watching from a distance was running around with excitement, walking back and forth between us to feed us with cherries. My father picked her up and carried her closer to the tree. "Prends une cerise," he whispered, prompting her to pick a few cherries herself. She was hesitant at first but then extended her arm to reach for the fruit. I was watching the scene. So pleased to see the proud look on her face as she was drawing a bright red cherry to her lips.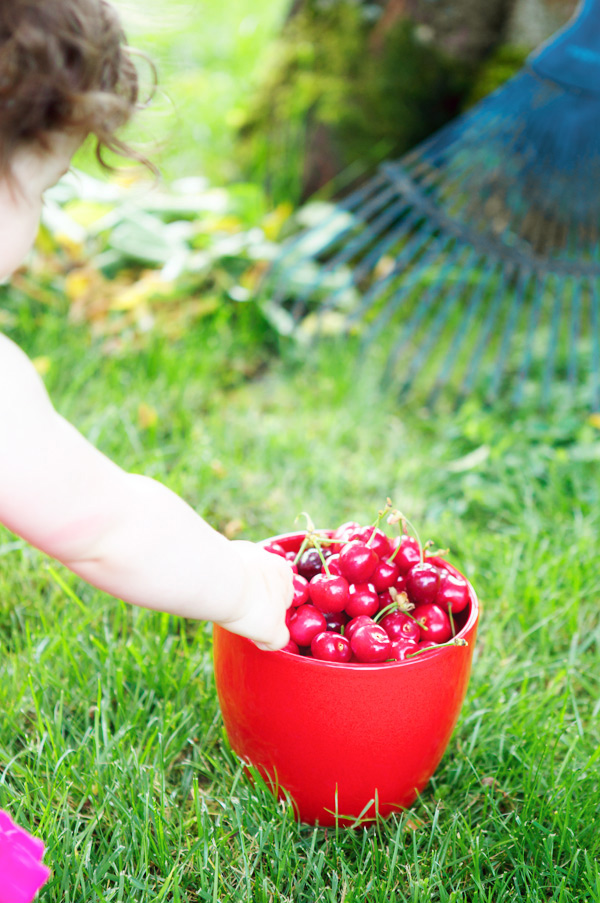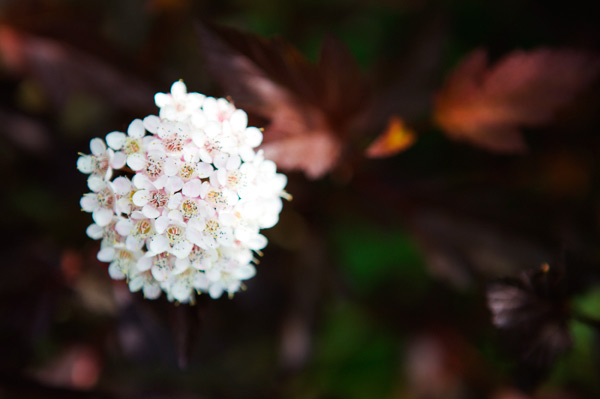 "Je fais un dessert aux cerises ce soir?" I asked. (Shall I make a dessert with cherries?)
It wasn't necessary to ask. That night, after indulging in salads served with BBQ-ed steaks of deer, we ate cherries baked in a flan made of almond, eggs, sugar, butter and cream. It was a delicious dessert extremely simple and quick to prepare, ideal to seal the evening meal we enjoyed outside as we sat with our feet brushing the grass.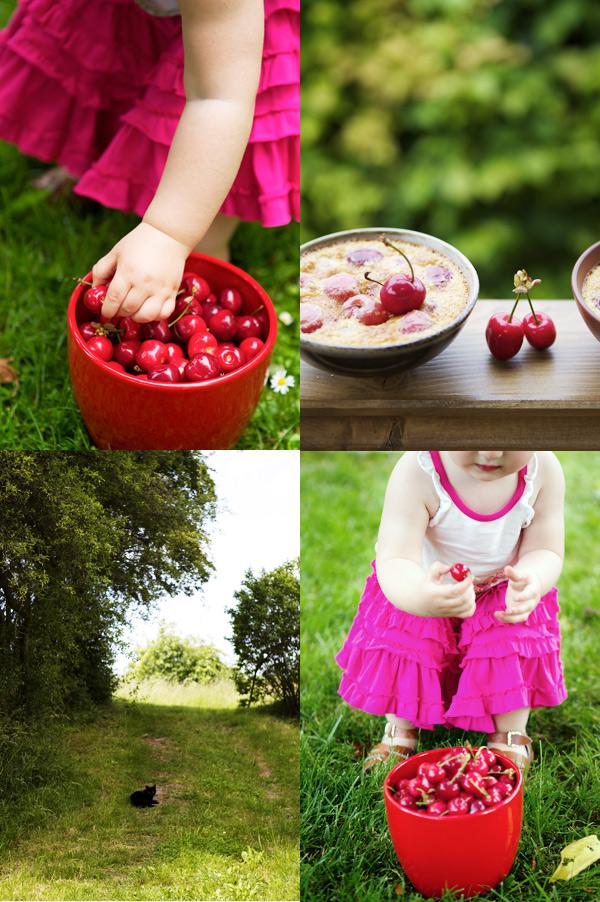 Ah the first cherries of the season!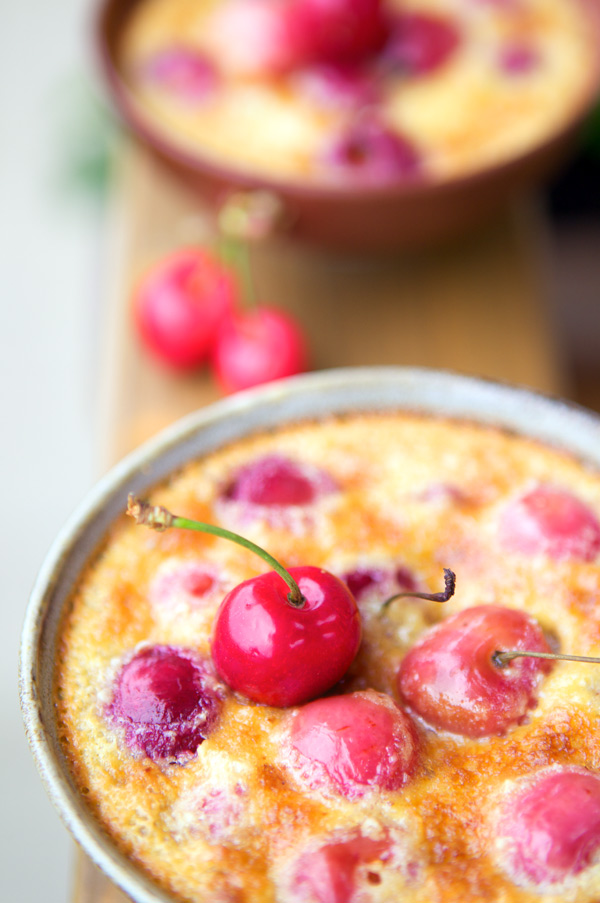 Cherry amandines
You need:
2 large eggs
4 tablespoons melted unsalted butter, slightly cooled
1/3 cup + 1 tablespoon almond meal, or finely ground blanched almonds
1/4 cup + 1 tablespoon blond cane sugar (or light brown sugar)
1/2 vanilla bean, seeds scraped out, or 1/2 teaspoon pure vanilla extract
2.5 tablespoons crème fraiche or mascarpone
12.5 oz cherries
Steps:
Preheat the oven at 400 F and butter four small (5 inches) oven-proof ramekins. Wash the cherries (remove the pits, if you prefer); set aside.
In a bowl, beat the butter with the almonds, vanilla seeds and sugar.
Add the eggs, one by one, until well incorporated. Beat in the cream.
Divide this batter between the ramekins and arrange the cherries on top. Bake the desserts for 20 minutes, or until the flan is set and golden in color. Let cool before eating (I personally prefer to eat the dessert lukewarm).
Le coin français
Amandines aux cerises
Ingrédients :
2 gros oeufs
60 g de beurre non salé fondu, légèrement refroidi
60 g de poudre d'amandes
60 g de sucre de canne blond ou de sucre Demerara
1/2 gousse de vanille, fendue et grattée ou 1/2 càc d'extrait de vanille pur
2,5 càs de crème fraiche ou de mascarpone
350 g de cerises
Steps:
Préchauffez le four à 200 C et beurrez 4 ramequins (12,5 cm) résistant à la chaleur. Lavez les cerises et dénoyautez-les si vous le souhaitez; mettez de côté.
Dans un bol, mélangez le beurre fondu, les amandes, la vanille et le sucre.
Ajoutez les oeufs, un après l'autre, et mélangez bien. Ajoutez ensuite la crème.
Divisez cette crème entre les ramequins et arrangez les cerises. Faites cuire pendant 20 minutes, ou jusqu'à ce que le dessus soit doré. Laissez refroidir mais servez tiède si possible.