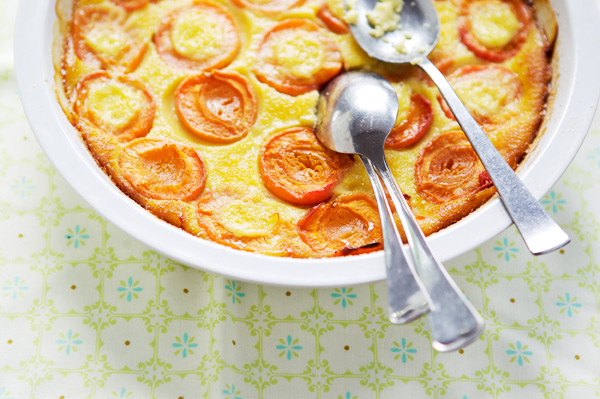 Along with cookie and wow, "A table" (The French expression a cook uses to call the family to the table for lunch or dinner) are right now two of Lulu's favorite words. It's really too funny! She probably does not yet know exactly what the expression means, but she surely knows that it involves food–and no doubt that she likes this part very much.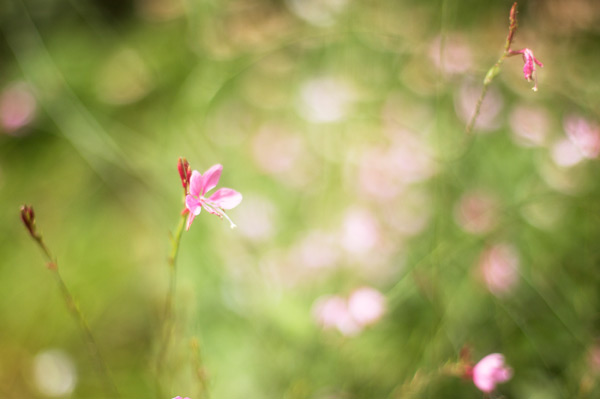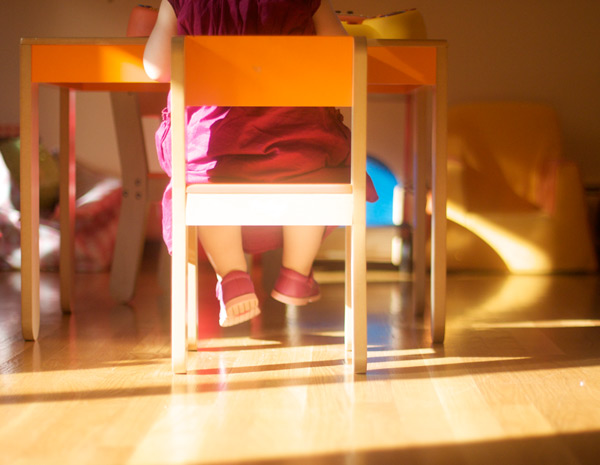 Mind you, I am pretty sure that in the midst of it all, she always has the hope that there will be cookies on the table too.
But instead, today–and yesterday too–we had apricots at home.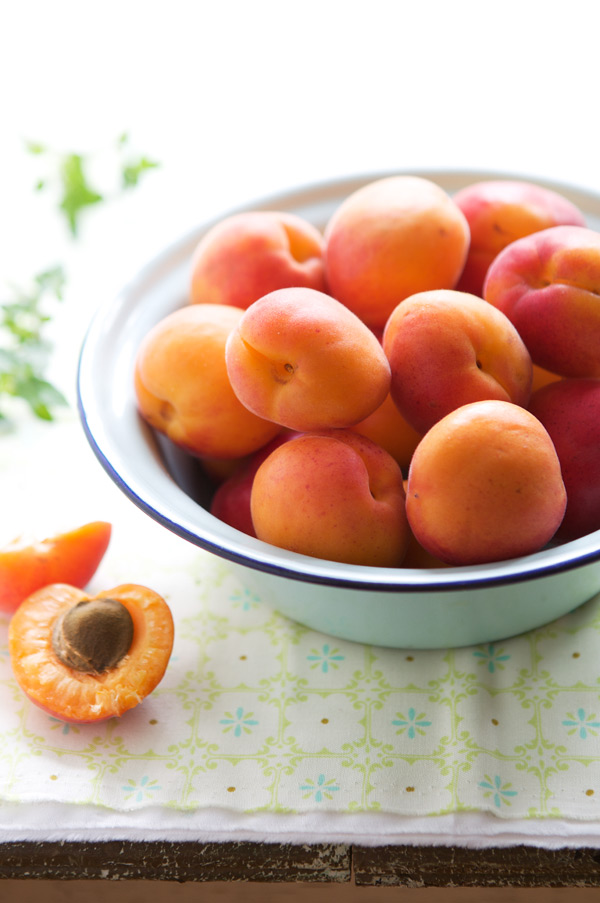 If you are anything like me, you must be enjoying apricots at the moment. They are beautiful and tasty. This year, I am also happy to report that I remembered to freeze some, for the times when I crave apricots and cannot buy them in the store.
Some ended up inside a clafoutis (a combination of this one and that one) while others…well, that will be for another day.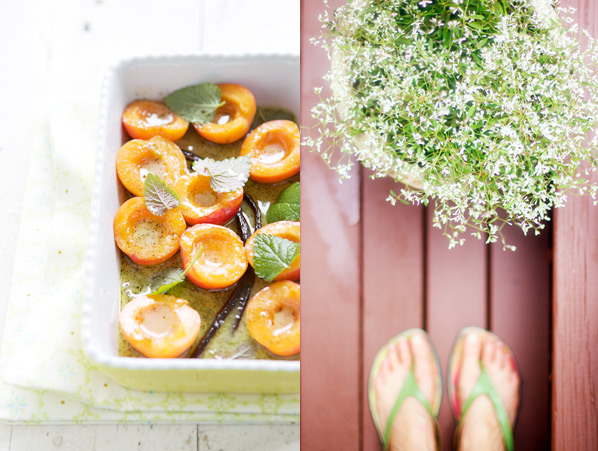 A table !