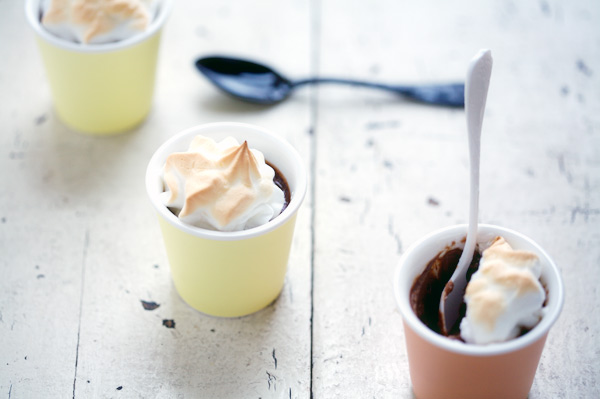 Dark chocolate and coconut milk creams
I know. I am not writing a lot in this space these days, but I promise that there's a lot of food prepared in my kitchen. I sometimes wonder how comes it disappears so quickly!
Anyway, while I am trying to find time to write something that will sound cohesive — yes, well, let's just add that I sent my book manuscript to my editor last week, so I am feeling deflated for words — at least I can show you what we enjoyed today for dessert.
Our Sunday treat.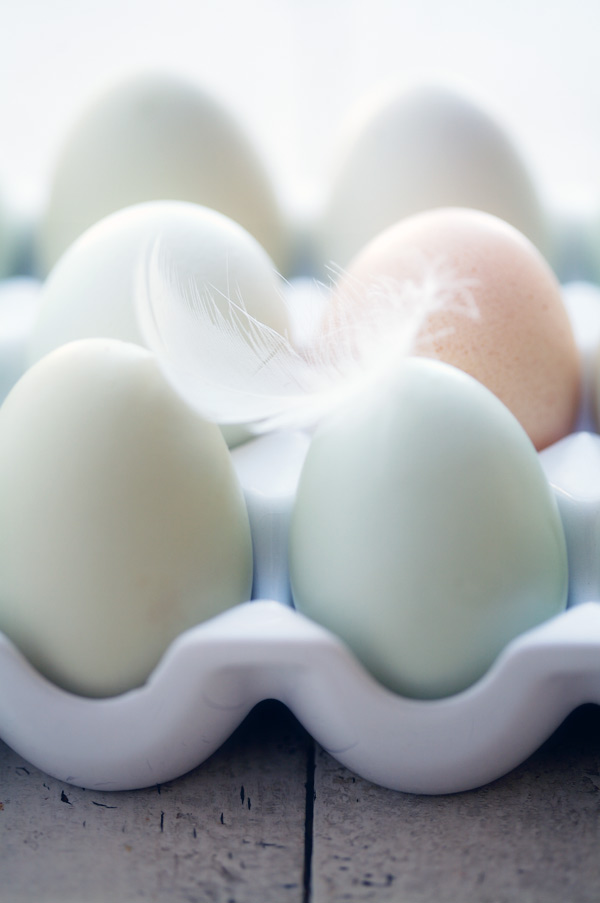 It's the sweetest thing: I woke up thinking chocolate! I wanted a chocolate dessert.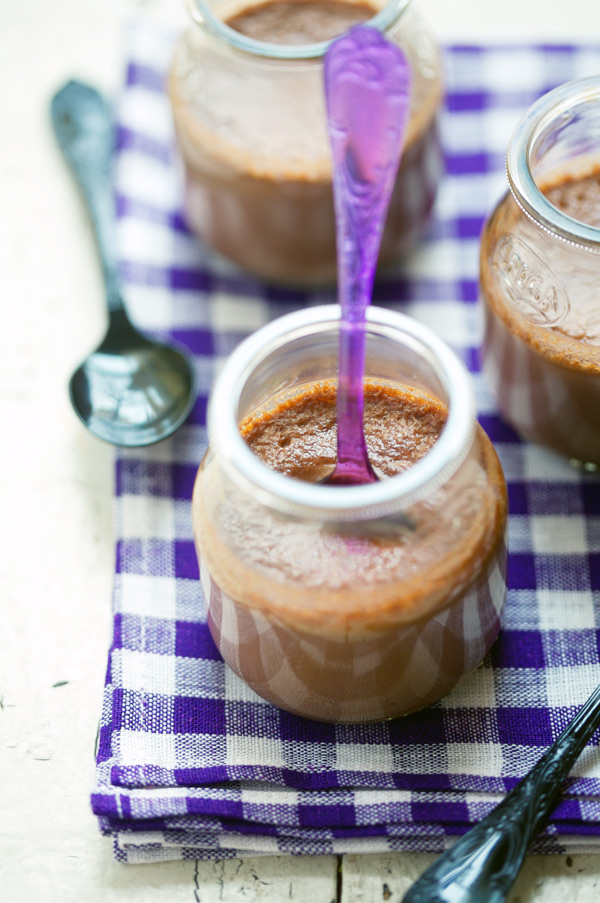 Chocolate and coconut milk creams
The dessert was going to have a dark chocolate with character, coconut milk, and lightly sweetened meringues baked on top. I had already made chocolate creams last week and thought to bake another batch, adding a meringue on top — a lovely idea that I was inspired to try from a recipe found in a recent copy of the French food magazine Saveurs.
Swoon.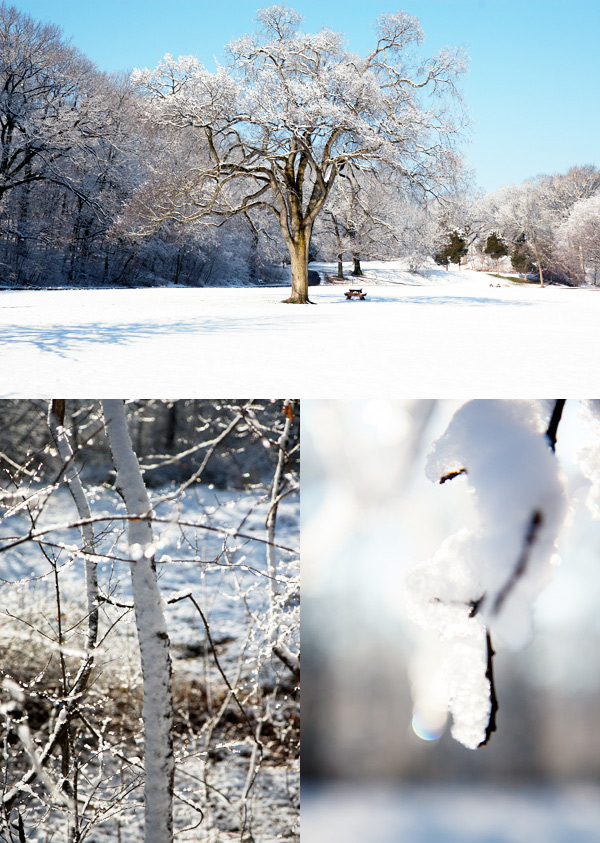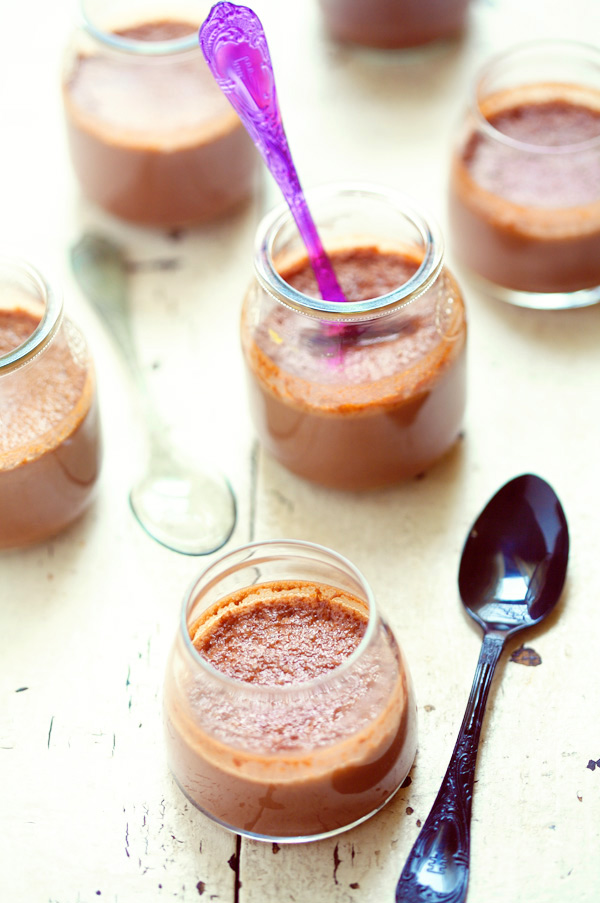 The creams were delicate and deliciously smooth. They tasted like December and snow and winter and I-want-to-make-a nest-inside. That alone made me suddenly realize that Christmas is just at the corner.
It made me think about that exact same day last year, when our beautiful bébé Lulu was born. Can it be one year ago already?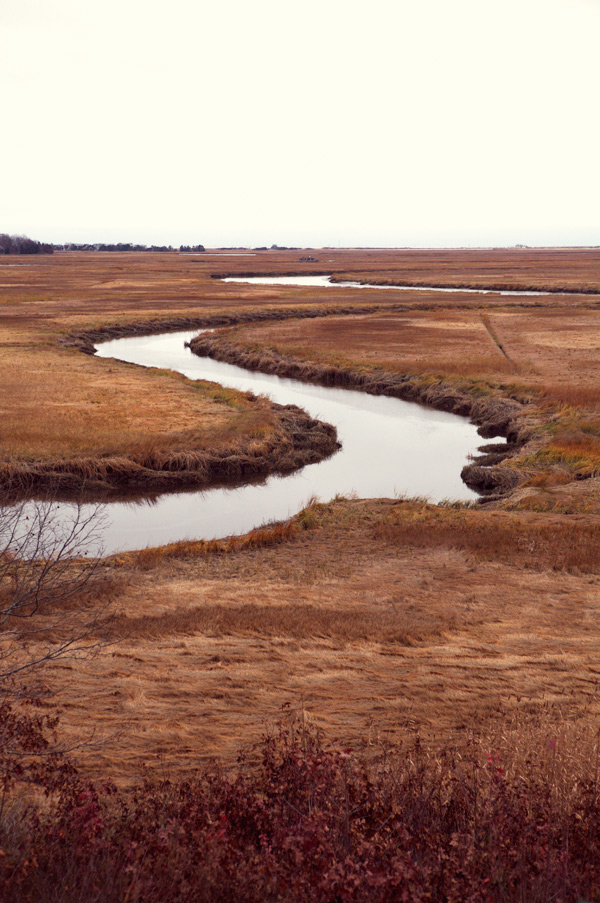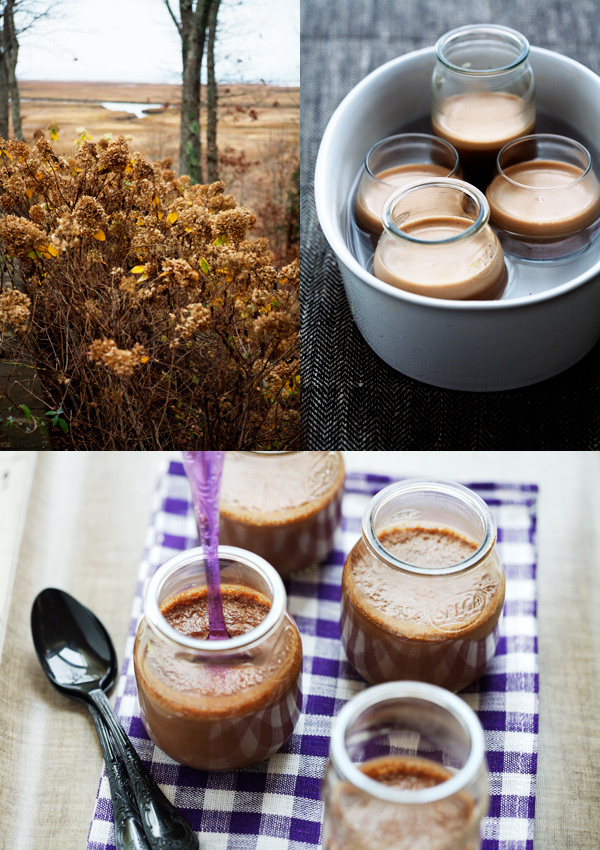 Somehow, the memory of that magical, powerful and incredible time of our life came back, leaving us emotional. I remember the pavlova I baked the day we left quietly for the hospital, and the cakes I had baked one day before.
My head is filled with those vivid images. They make us feel cozy.
Ready to enjoy this upcoming family time. In our small nest.
With chocolate.
For Lulu's birthday.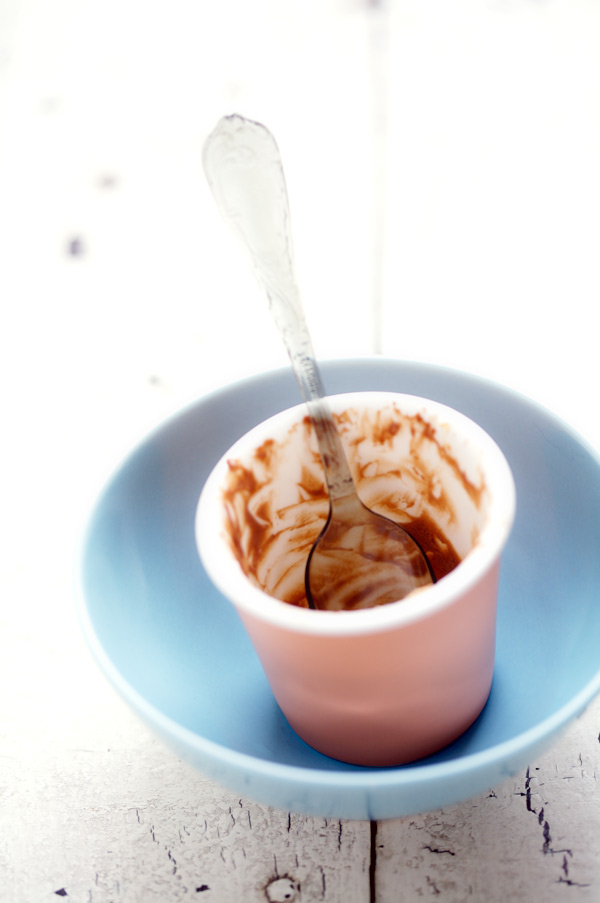 Chocolate and coconut milk creams
(For 6 jars)
You need:
For the creams:

1 egg + 2 egg yolks
1 cup whole milk
1 cup coconut milk
5 cardamom pods
3 tablespoons light brown sugar
2 oz (60 g) dark chocolate (64 %)
1 tablespoon unsweetened cocoa powder, sifted
For the meringue:
2 egg whites
2 oz confectioner's sugar, sifted
Steps:
Preheat the oven to 320 F. Heat the milk with the coconut milk to barely boiling point. Add the cardamom pods and let rest for 20 minutes, covered, away from heat. Filter and keep warm.
Melt the chocolate in a bain-marie.
In the bowl of a stand mixer, beat the egg and egg yolks with the sugar. Stir in the chocolate and then the cocoa powder.
Pour the milk slowly while stirring and then the cocoa. Divide the creams between small ovenproof jars.
Bake the creams in a water bath for about 25 to 30 minutes, or until the creams are set when you giggle them gently (if the middle moves a tiny bit, that's good as the creams set when they cool). Remove them from the water bath and let completely cool. Refrigerate for a few hours, covered.
To make the meringue. preheat the oven to 400 F. In the bowl of your stand mixer, beat the egg white until soft peaks form. Add the sugar progressively while beating. Continue until the meringue is glossy. Use a decoration bag to pipe the meringue on top of the creams. Bake for 8 minutes, or until the meringues turn light brown in color. Remove from the oven and enjoy.