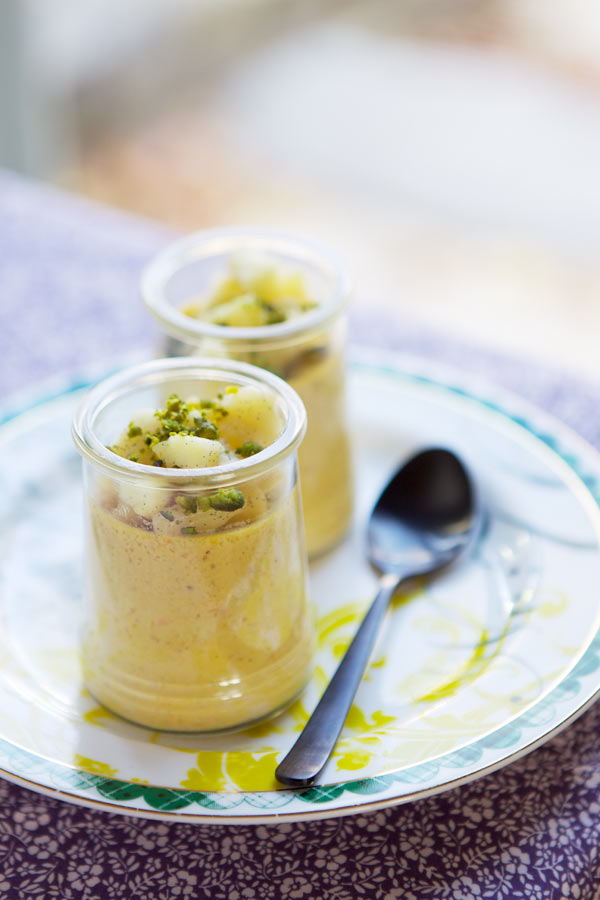 Leaves.
Les feuilles, as I like to repeat into Lulu's ear, making sure she notices the melody of the French word. It's one of my things, to repeat words and notice how they sound. I love the way the word Feuilles sounds in French. It sounds soft. It sounds light.
The essence, after all, of what leaves are.
It's amazing to watch how nature is moving along so quickly these days. Changing in a snap before we realize, with one day not looking a bit like the preceding one. One morning, we have leaves on top of the trees, and the next day, we wake up to colorful carpets of leaves that cover side walks and gardens. Leaves scattered everywhere. Keeping homeowners busy. Racking. And making stacks of leaves.
And us, playing and jumping in them.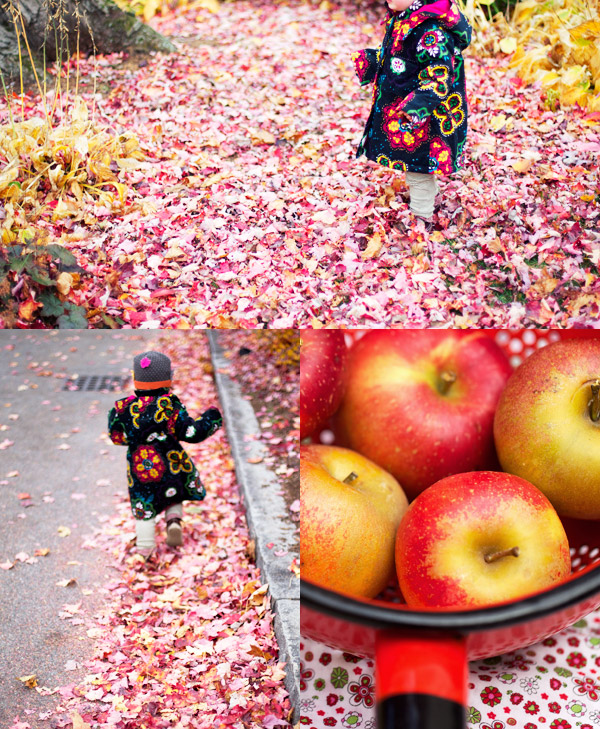 It didn't take long for Lulu to manage that skill really well. We showed her once, and minutes later she was jumping in too, laughing heartily. So we did it again. And again and again. And again. Feeling warm from the jumping up and down. Up and down. Feeling hungry from being outside in the brisk air.
I had forgotten how sweet it feels to jump in a stack of leaves. Did you too? And then to grab a bunch between two hands, raise them in the air before letting them go–and watch them as they fall slowly on the ground.
There was so much laughter last weekend when we played in the leaves.
So much happiness.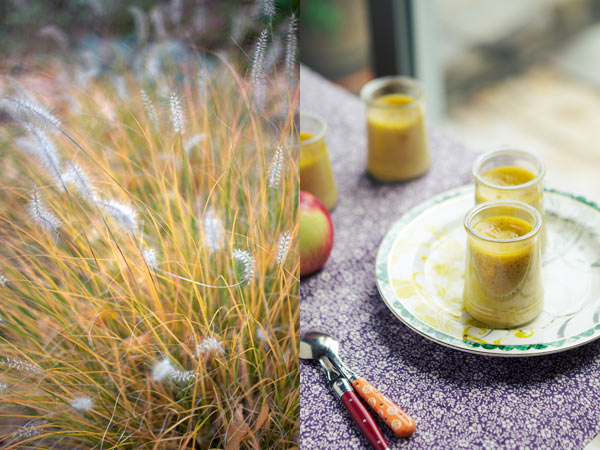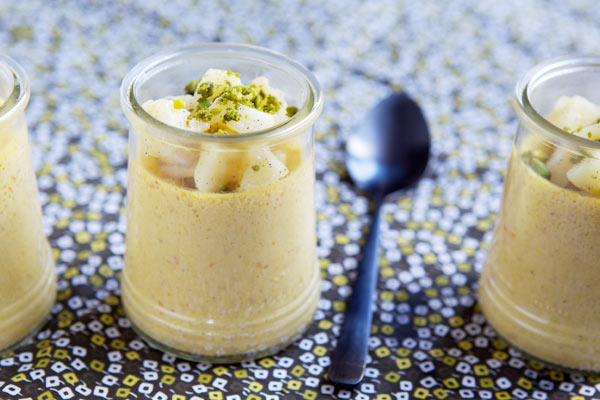 I thought about it and imagined that walking back inside and find spiced pumpkin petits pots de crème would feel just like what we needed.
So I followed my idea and baked petits pots de crème.
I've shared with you already my weakness for petits pots de crème. Made with vanilla. Or chocolate. My mother is the one who taught me how to try my hand at them first when I was a young girl.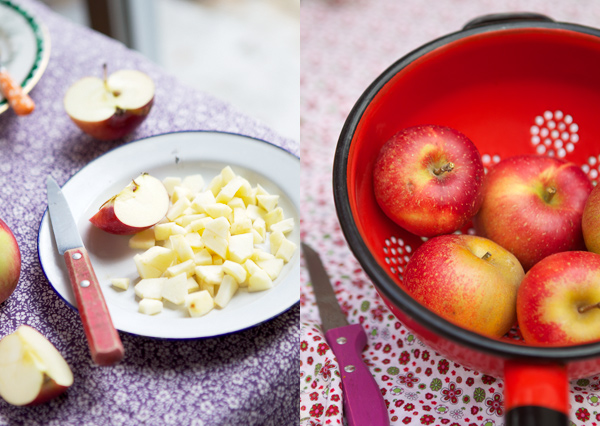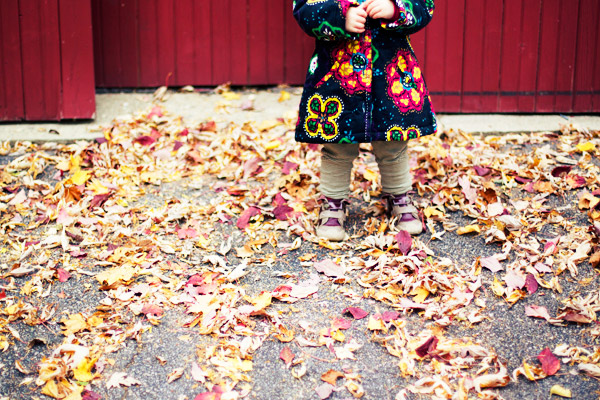 Years later, I've experimented with lots of different variations. For us, les grands. And for Lulu, l'enfant, whose love for these creamy desserts is equaling the love her maman has for them too.
Telle mère, telle fille, non ?
This recipe, in particular, is a favorite. The batter is made of pureed red kuri squash (but I am sure canned pumpkin would equally work, and be very convenient), eggs, sugar, milk and heavy cream, with flavors of ginger, cinnamon and nutmeg. The dessert can be eaten plain, or served with small pieces of Heirloom apples sauteed in butter and vanilla. And chopped pistachios for crunch and color. Which is what we had.
Seasonal to the core.
Soft like the way a stack of leaves feels under the palm of the hand.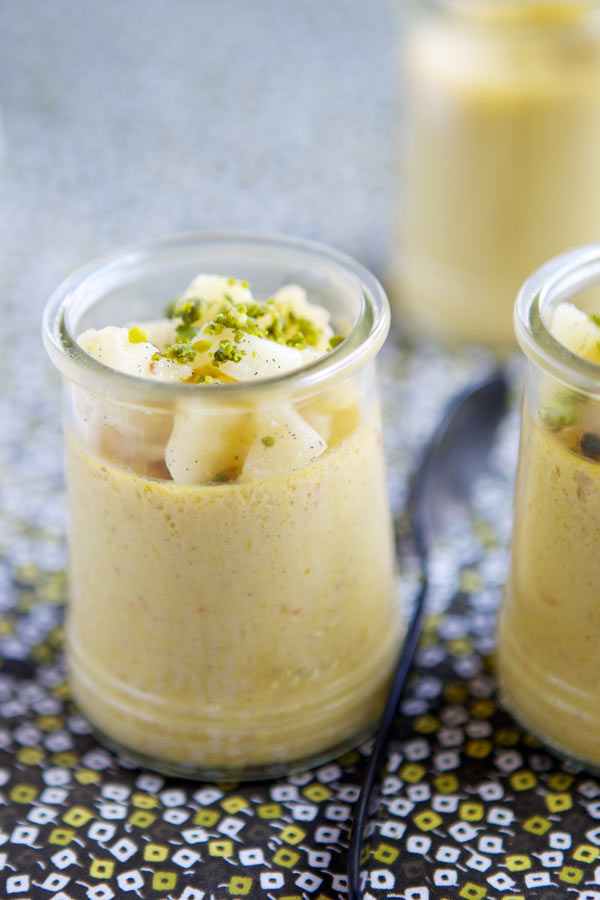 Spiced pumpkin pots de crème with sautéed apples and pistachios

For the spiced creams:
3.5 oz (100 g) seeded and diced red kuri squash or canned pumpkin
1 vanilla bean, split open and seeds scraped out
2 large eggs
1/4 cup blond cane sugar
1/2 teaspoon ground cinnamon
1/4 teaspoon ground ginger
1/8 teaspoon ground nutmeg
1 cup milk
1 cup heavy cream
Steps:
Steam the squash with the vanilla bean until soft. Puree; set aside.
Preheat the oven to 320 F and have six small glass jars or tall ramekins ready.
In a bowl, beat the eggs with the sugar. In a pot, heat the milk and heavy cream with the rest of the spices.
Stir in the pureed squash.
While stirring, pour the warm milk batter into the egg batter. Divide the batter between the jars.
Bake the creams in a water bath for 30 minutes, or until the center of the creams is set. Remove them from the water and let them cool on the counter top. Refrigerate for the creams to set completely.
For the garnish:
1 large apple, peeled, cored, seeded and diced
1 tablespoon blond cane sugar
1/2 vanilla bean, split open and seeds scraped out
1 tablespoon butter
1 heaped tablespoon unsalted shelled green pistachios
Steps:
In a frying pan, melt the butter over medium heat. Add the apple and sugar and vanilla bean and seeds. Cook, stirring occasionally, until soft (about 5 minutes). Set aside.
To serve the dessert, top each cream with the apples and pistachios.