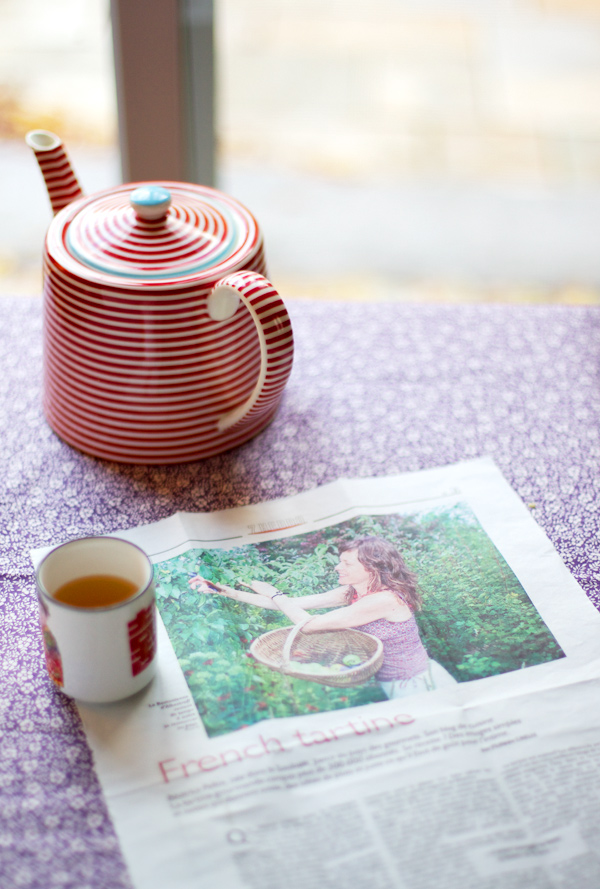 French Tartine article in Le Républican Lorrain
Each time I am asked to answer a few questions for a feature in a magazine, I feel a pinch in my arm, and bubbles in my stomach. And then I think: "Is this real?"
Really. How did it happen?
Then I think again.
You.
Because of my blog and faithful readers like you who come back to encourage me and share words.
So for sure, it's worth saying it again. And writing it again.
Thank you!
Each comment I receive feels special. Even if I am not able to answer because life seems to gets busier and busier. You should know, however, that I appreciate everything you write and every feedback I receive.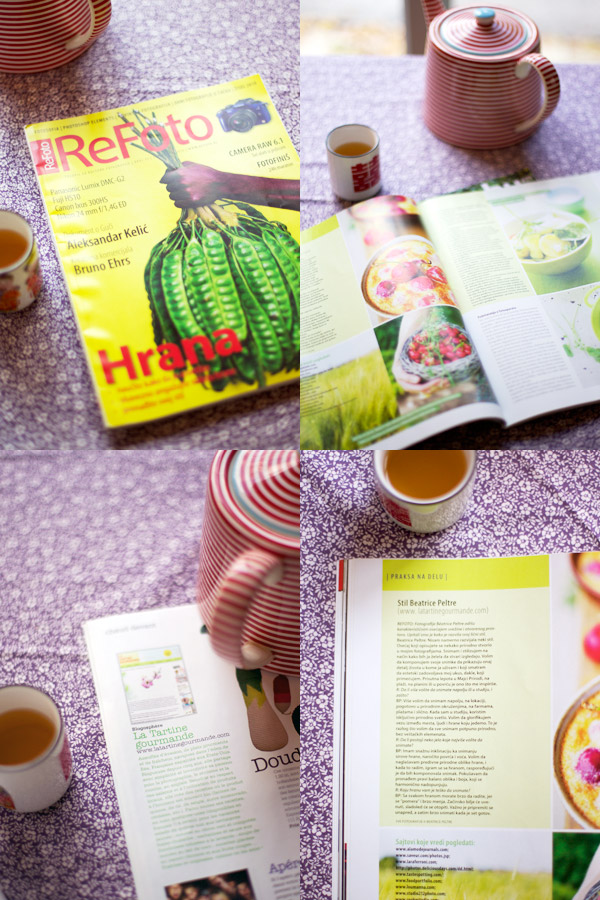 So here we are.
Over the last few months, a few journalists and editors emailed me, asking whether I'd be willing to tell a little about my story. They asked whether they'd be able to use some of my pictures for a feature in their magazine or paper.
How could I say no?
A few months later, I am left with wonderful memories, and an indescribable excitement to see some of my food photos in print. Making me anxious to see what my cookbook will look like once it's in print too.
There's been a 4 page article in a Serbian magazine called ReFoto Magazine (the article highlights the techniques and sensibilities of shooting food; September 2010); an article in the French magazine Cuisine by Lignac (July 2010 issue); an article in the Australasian Baker magazine (September 2010); and a really cute article–entitled French Tartine— in the French daily paper Le Républicain Lorrain (October 24 2010).
That last one, most particularly, brought a large smile on my face, making me blush. After all, this is the daily newspaper many in Lorraine, the French region where I am from, read. Philippe Creux, the journalist, was really playful with his words! I first read the online version of the article after my curiosity was piqued when I received a comment from a family living in a village near my home. Then today, my mother sent me the paper copy.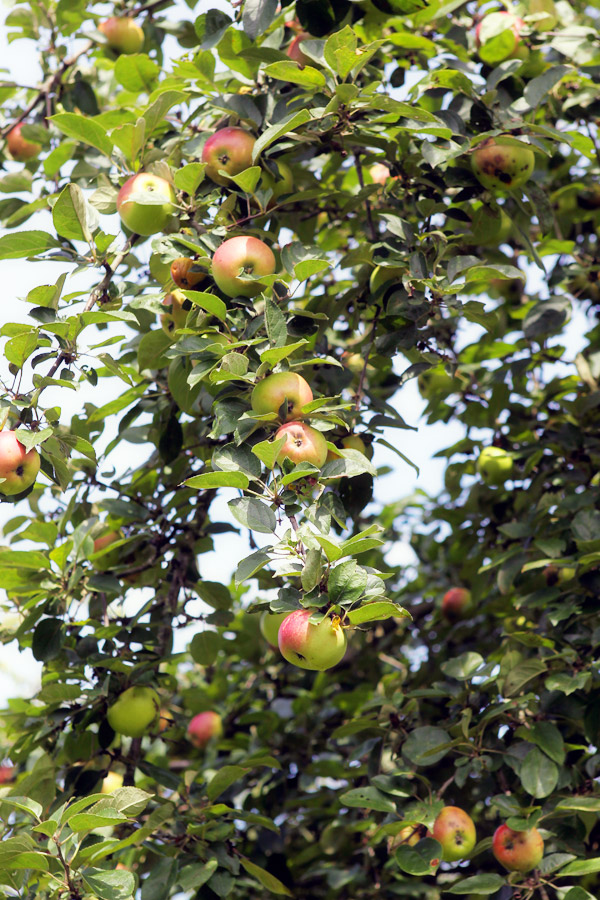 Wow. That's quite something ! Cela fait quelque chose ! The picture in the paper was taken by a journalist in my brother's garden this past September, when we were picking apples.
Merci. Once again!