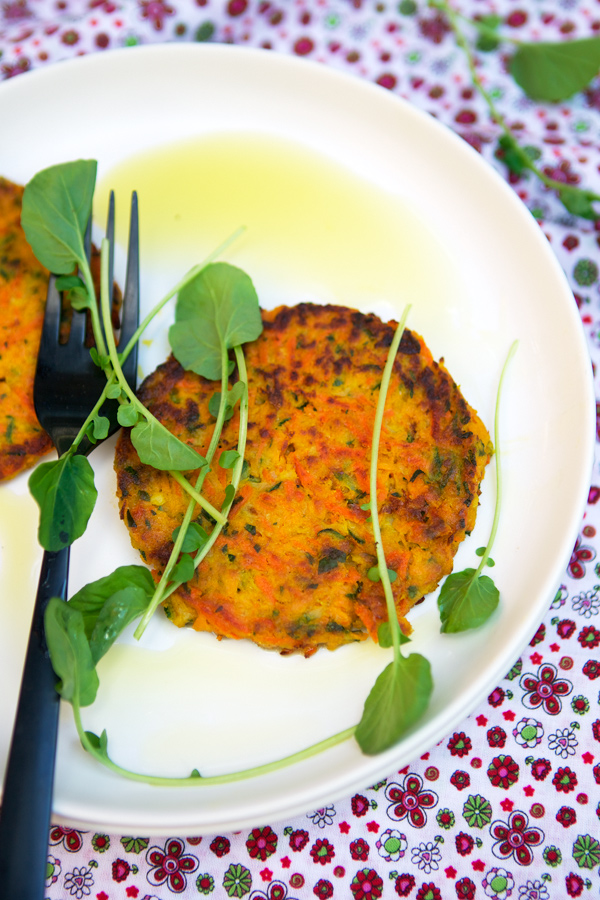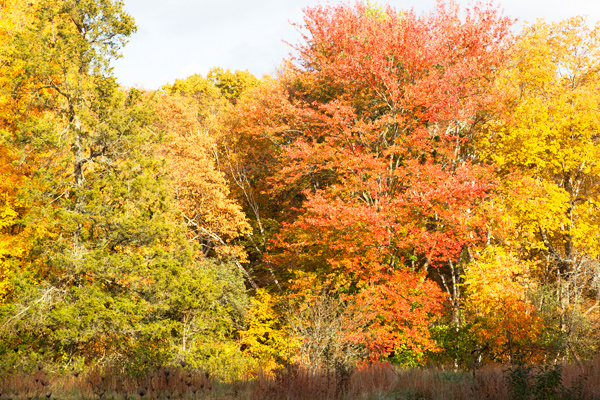 Nature is shining at the moment. And my head is spinning with it. There's so much beauty. There's so much color.
Yellow. Orange. Red. They are all here, mingling harmoniously: Bright colors coloring our trees and that seem to dance in the wind. They make New England sparkle like precious colorful stones. It's impossible not to notice. It's impossible not to fall in love with the moment.
Fall.
I *so* wished I could draw a chair and chat for a while. I wished I had the time to share the stories that build up in my head. What I create every day. It's just not possible right now.
We've really had a busy year.
There's still plenty of food filling the house, though, with aromas of vegetable soups simmering on the stove, potato gratins baking in the oven, baked plums or chocolate petits pots de crème cooling off on the counter top.
Râpés de légumes are also often on the menu. It's part of our every day food. Lulu likes them probably as much as chocolate petits pots de crème and yogurt. That's saying a lot.
The recipe is simple: Grated vegetables cooked until soft; spices like ground cumin, Comté cheese and fresh herbs like tarragon giving character; millet flour and egg providing texture.
These râpés are also very customizable, excellent with a wide range of other root vegetables. Sometimes, I prepare them with parsnips or parsley roots. Or at other times, I prefer to add turnip or the type of winter squash I have handy.
With a salad on the side, you frankly cannot go wrong.
That's the type of lunch that keeps Lulu, P. and I going.
When life gets just a tiny bit too full.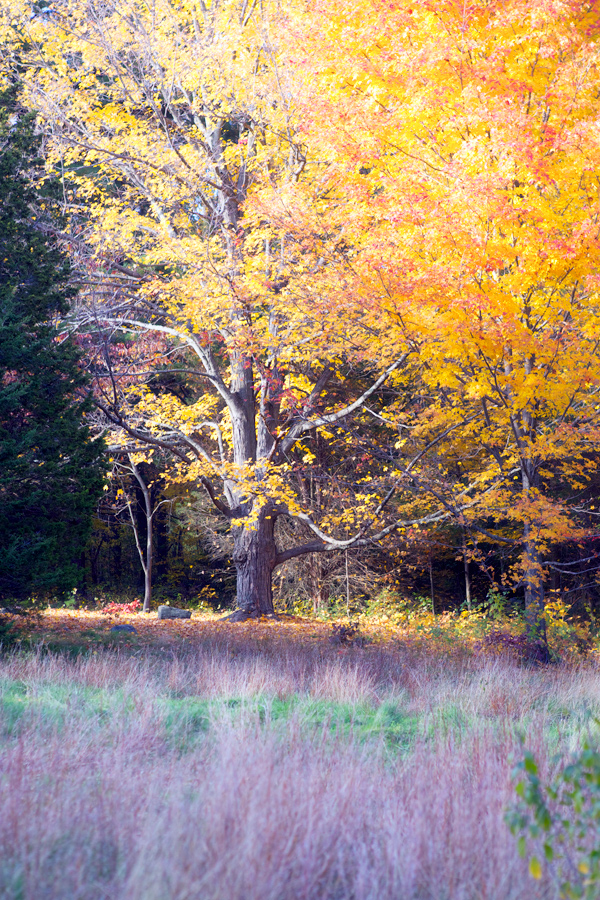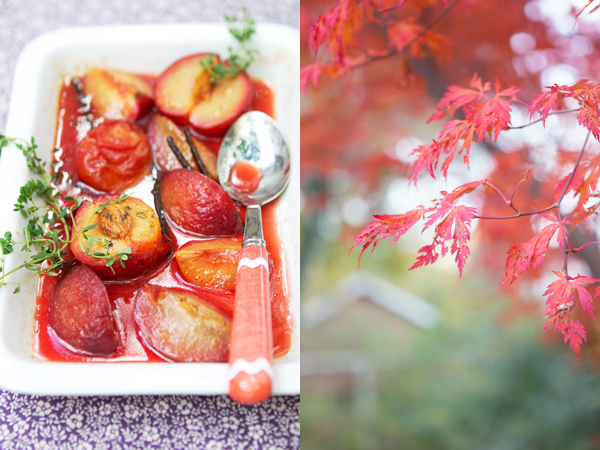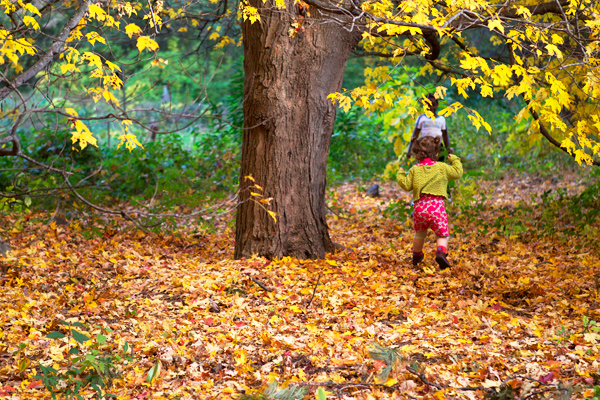 Vegetables galettes with millet and tarragon
Makes eight 3.5-inch râpés
You need:
Olive oil
1 teaspoon ground cumin
1 medium zucchini, grated
2 large carrots, peeled and grated
1 small sweet potato (or 1/2 of a large one), peeled and grated
1 garlic clove, peeled and crushed
Sea salt and pepper
3 tablespoon millet flour
1 large egg
1 oz (30 g) grated Comté
Chopped parsley, lemon thyme and tarragon

Steps:
Have a plate covered with paper towel ready.
In a frying pan, heat 2 tablespoons of olive oil over medium heat. When warm, add the ground cumin. Cook for 1 minute, then add the vegetables and garlic. Season with salt and pepper and cook for about 8 to 10 minutes, stirring occasionally, or until tender. Transfer the vegetables to a bowl and let cool.
Add the millet flour, egg, cheese and herbs, and stir until combined.
In the same fraying pan, heat 2 tablespoons of olive oil. When warm, drop 1 heaped tablespoon of vegetable mixture and flatten with the back of a spatula to make a 3.5-inch râpé. Repeat, adding as many as your pan can hold. Cook the râpés for 2 to 3 minutes on each side, until lightly brown and crispy. Repeat until you run out of vegetables, adding more oil as needed. Once the râpés are cooked, transfer them onto the plate. Serve warm with a side salad.
Le coin français
Râpés de légumes racines au millet et à l'estragon
Pour eight râpés de 9 cm
Ingrédients :
Huile d'olive
1 càc de cumin en poudre
1 courgette moyenne, râpée
2 grosses carottes, pelées et râpées
1 petite patate douce (ou la moitié d'une grosse), pelée et râpée
1 gousse d'aïl, pelée et écrasée
Sel de mer et poivre du moulin
3 càs de farine de millet
1 gros oeuf
30 g de Comté, râpé
Mélange de persil, estragon et thyme citron haché

Etapes :
Couvrez une assiette de papier absorbant; mettez de côté.
Dans une poêle, faites chauffer 2 càs d'huile d'olive. Ajoutez le cumin et cuisez pendant 1 minute. Ajoutez ensuite les légumes et l'aïl. Salez et poivrez et poursuivez la cuisson pendant 8 à 10 minutes, en mélangeant de temps à autre, jusqu'à ce que les légumes soient tendres. Transférez dans une jatte et laissez refroidir.
Ajoutez la farine, l'oeuf, le fromage et les herbes hachées. Mélangez bien.
Dans la même poêle, faites chauffer 2 càs d'huile d'olive. Ajoutez une bonne cuillerée de préparation de légumes et aplatissez avec le dos d'une spatule, pour former des râpés de 9 cm de diamètre. Répétez tant que vous avez de la place dans la poêle. Cuisez de chaque côté environ 2 à 3 minutes, jusqu'à ce que les râpés soient dorés et croustillants. Recommencez jusqu'à épuisement des ingrédients. Transférez les râpés sur l'assiette recouverte de papier absorbant. Servez les râpés chauds avec une salade.