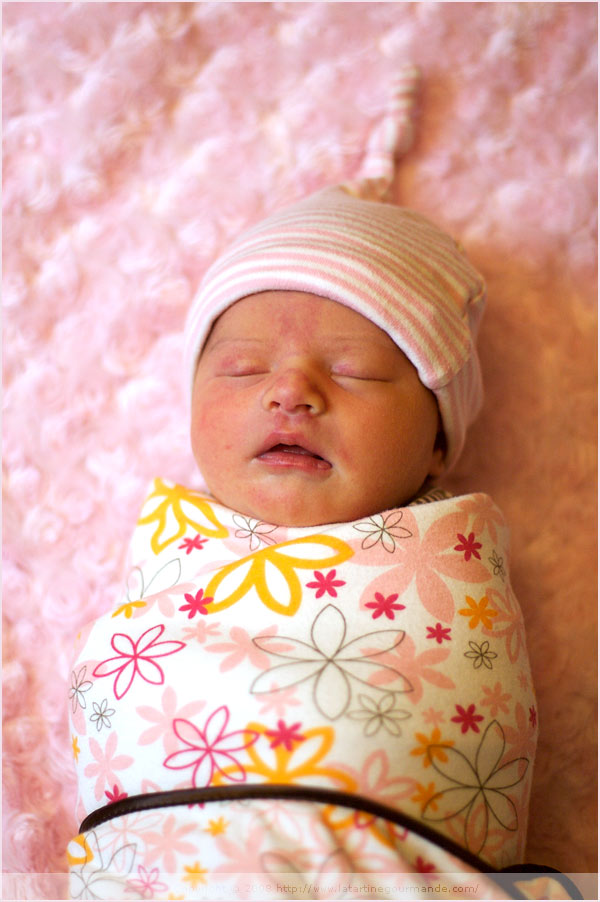 We are home after a wonderful journey that gave us the best Christmas present ever. Lulu was born on Christmas day at 12:28 am. She is our bundle of joy. We are learning about her; she is learning about us, and we love her dearly. It is really how many parents describe: irreplaceable.
Needless to say that life has been busy since then. And not much cooking has yet been happening.
On my end, I am already loving feeding her, and I sense that she loves that too.