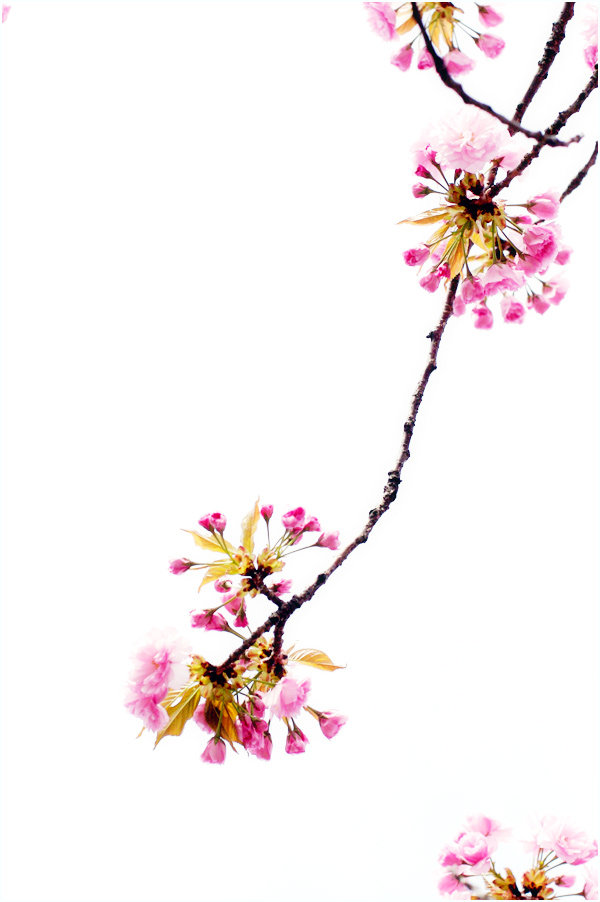 It was 4 am and Lulu was hungry. The soft chirruping noises she was making sounded like "hello, anyone here? I am hungry, pick me up!"; they were also becoming louder and more frequent. Her legs were stretched out into the air above the bassinet, pedaling like someone going up a hill. I stood up to look at her. Her face lit with an enormous smile; I smiled too. I lifted her and sat back comfortably in bed to nurse her.
The room was quiet.
She was done quickly — a matter of only ten minutes — and fell asleep on my breast. I carefully rolled her close between P. and me, so that she would finish the night with us — a treat we love to share.
And then it's when I found out.
Half asleep, I walked to the bathroom, and on my way out, I stopped by my desk to check my mail. There wasn't any particular reason, really. It was just out of habit. I checked the weather forecast and opened a new window on my screen to load my blog. And, I stared.
"Hein ? What's that?"
Had I made a mistake? What was that page, with pictures of me all over? My sleepy eyes tried to read quickly, quicker than my brain could understand at that late hour of the night. But then, just like pieces of a puzzle put together, I started to understand.
And felt overwhelmed.
By such a note, so wonderfully written by my love P. — he is quite someone indeed — and by all the words you've all generously left in that space since then.
There is one word, un mot, in French: merci.
Thank you!
You've been *so* kind.
What can I say? This birthday will leave me with an amazingly good memory because of this gesture. Because of P.
And because of your words.
It's true that life is hectic at our house these days, between work commitments, a cookbook to write, and a darling daughter to take care of. But oh it tastes just *so* delicious.
I am really spoiled.
And so, would you believe me if I told you that it even became better?
Seriously, it did.
A few days later, not only my mum arrived for a planned two-week visit, but I also received another wonderful surprise: a new dining table that, it's silly to say, I like so much that I want to kiss it every time I sit at it. And you know, that happens quite often.
Then, this past weekend, P. organized the best surprise birthday party I've ever had. I am still not sure how he managed to not leave any sign, anywhere in the house — beside a sudden gardening spree — but he did. Quite well, in fact.
I was, once again, completely surprised.
And feeling so happy to be in such good company. Between him, our beautiful cheeky daughter, my friends, and you.
So, once again, merci. Hopefully I will soon be done with my manuscript so that I am more available again, to write, and to respond to your notes and emails.
Worth turning forty, n'est-ce pas ?