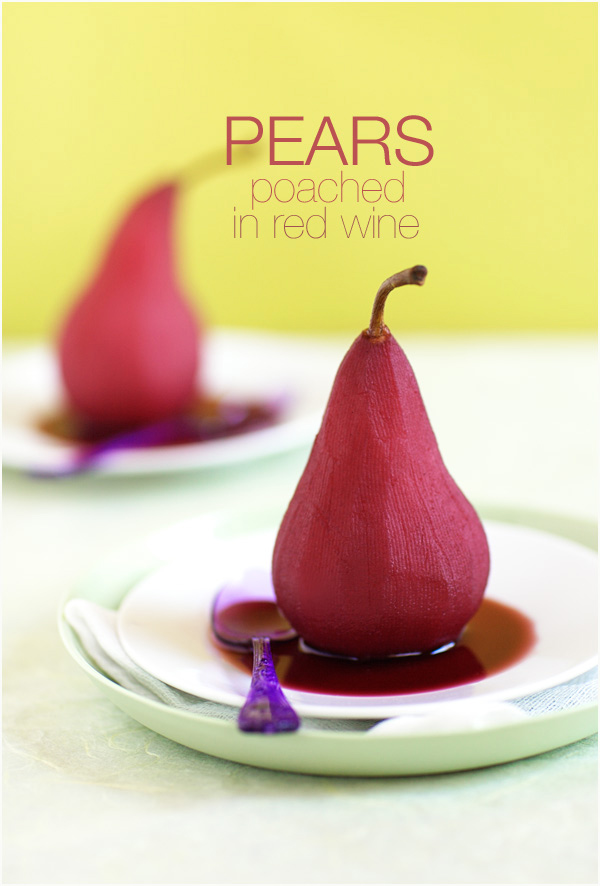 Pears poached in red wine
I've probably sat many times in front of my computer carrying sleeping Lulu in a sling — right now, she is snoring — in the hope to be able to share with you recipes, like a few lovely homey desserts I've managed to prepare (I wonder how!), and savory dishes to keep us healthily energized.
The thing is, though, that I've never managed to finish on the project of writing even a complete story. Yes, Lulu keeps us that busy. She is so little and needs so much, but she is our little doll. What was it like before again?
So, in the hope to keep you waiting (pretty please!), I still have something for you today. A dessert recipe, poached pears in red wine, which I wrote for the Boston Globe Food Section — I am so glad I did it a while ago, before the arrival of Lulu. Very simple to make. Lovely on your table. Flavorful, colorful, bound to turn most people into loving pears.
Non ?
Let's talk very soon, shall we?