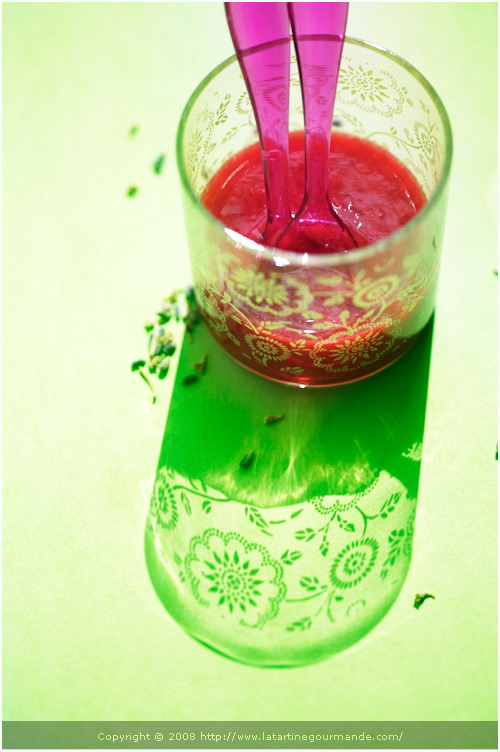 Summer is far from being over in Boston, on the contrary. We've had the best weather, the one that makes New England a wonderful place to live in. That special Indian summer is already starting to take shape, and settle. It almost makes me regret that we are taking a vacation at this time of year. A good thing that where we are off to, it will be charming. It will be home too.
So it might be a little quieter around here over the coming weeks. Our suitcases are almost packed — still some work to do — and we are excited like young kids that would get to see the sea for the first time: I was actually six when that happened, and I still remember it clearly.
This time, many years later, I will be landing in Crete for the first time, and I cannot wait.
I am looking forward to embracing the island's glorious landscapes, dig my feet deep in the warm sand, smell the olive and pine trees when we wake up in the morning, feel the sea breeze gently brush my face, taste scrumptious Mediterranean food, meet the faces of locals, and enjoy the comfort of the lovely house we rented there for an entire week. We will cook, dine out, swim, hike, cycle, and try to put our busy life behind, enjoying the present. We need to come home refreshed.
So tell me, do you have any suggestions about must see, taste, do on the island?
Feel free to drop a line as I would love to hear your impressions.
In the meantime, be good and stay well. I kept a refreshing summer recipe here for you, easy to put together.
And oh of course, I will also make a stop in France, and Paris. Passage obligé !
A bientôt ! I hope to come back with lots of nice stories and photos.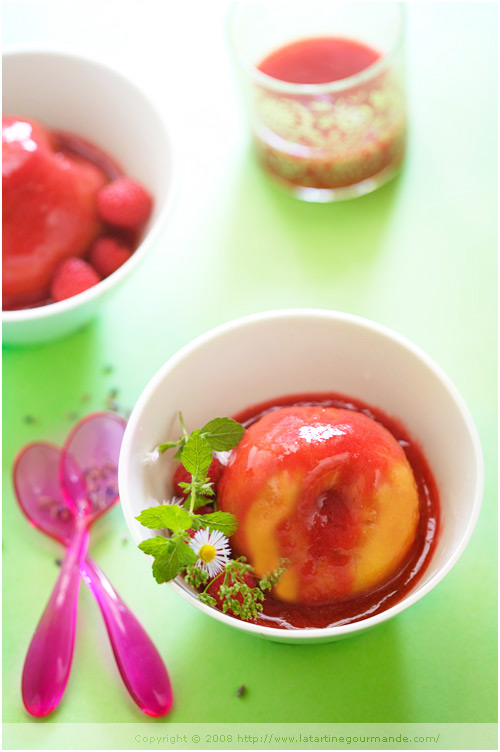 Nectarines in Lavender-Infused Raspberry Sauce
Nectarines in Lavender-Infused Raspberry Sauce
(For 4 people)
You need:
7 oz raspberries
1 tsp lavender
2/3 cup water
1/4 cup sugar + 1 Tbsp
4 nectarines
Mint or lemon balm leaves
Steps:
In a pot, place 5 1/4 oz raspberries, lavender, water and sugar. Bring to a boil and then stop the heat and cover; let infuse for 30 minutes.
In the meantime, heat a pot of water and drop the nectarines in it, and boil for 1 min. Rinse under cold water and peel the fruit.
Mix the raspberries with the syrup and strain.
Serve the nectarines with the raspberry sauce, the rest of the raspberries, and a few leaves of mint or lemon balm.
Le coin français
Nectarines et sauce aux framboises parfumée à la lavande
(Pour 4 personnes)
Ingrédients :
200 g de framboises
1 càc de lavande alimentaire
15 cl d'eau
60 g de sucre de canne blond
4 nectarines
Feuilles de menthe ou de mélisse
Etapes :
Dans une casserole, mettez 150 g de framboises avec la lavande, le sucre et l'eau. Amenez à ébullition puis arrêtez le feu. Couvrez et laissez infuser pendant 30 minutes.
Pendant ce temps, faites chauffer de l'eau dans une casserole. Une fois bouillante, plongez-y les nectarines pendant 1 minute. Rinsez les fruits sous de l'eau froide, puis pelez les fruits.
Mixez les framboises avec le sirop et passez la sauce au tamis.
Servez les nectarines avec la sauce aux framboises, le reste de framboises, et des feuilles de menthe ou de mélisse.