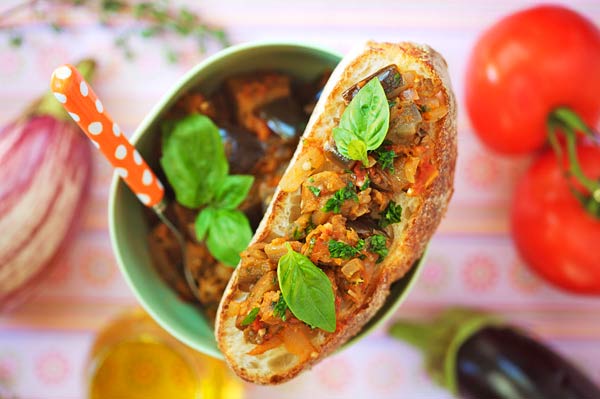 La Bohémienne
I can still remember the first time when my mother explained to me how to prepare a bohémienne; I was excited at the thought that I was going to be able to reproduce the dish myself. In summer, when we had more eggplants than we knew what to do with, this dish from the South of France was common on our table. Somewhat resembling a ratatouille or a caponata, a bohémienne is however a dish simpler and less time consuming to prepare — it only uses eggplants, onions, garlic, herbs, olive oil and tomatoes. My mum liked to serve hers with rice, grilled meat and salad. It was simple and honest food, of the sort I am quite fond of.
A few weeks ago, I made the dish once again, on my way back from the farmer's market; the vegetables looked too good and tempting to resist.
This is in fact my latest contribution to the Boston Globe's Food Section — recipe and story here. So while we are still enjoying the best eggplants that summer has to offer, let's indulge into a bohémienne, non ? My friend L. tells me that in Russia, they eat a dish quite similar in fact. I like that too; it's food that does not seem to have borders either.