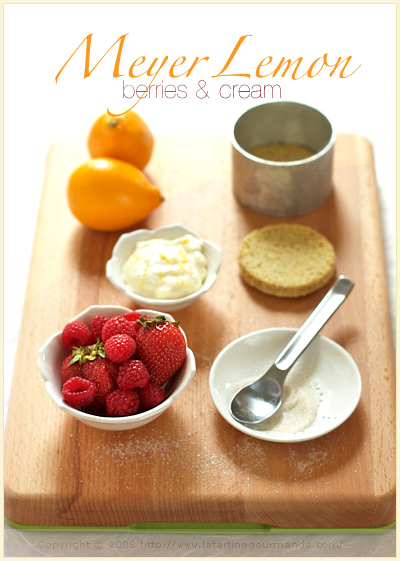 Baking with Meyer Lemons
Baking with Meyer Lemons,
One of the Cook's Privileges.
Where is the recipe?
Comiiiinnnnnnng…I know you will excuse the wait, won't you? February is already too busy, and then, the weather was just too nice today to stay in. It almost felt like Spring in the air.
And a reminder: the real voting for the Death By Chocolate contest starts tomorrow Monday February 4th and ends Friday February 8th — many thanks for your kind comments and nominations. Incidentally, Feb 4th is the day of my mother's fête (do you remember the tradition in France to celebrate people's first names?) Her first name is Véronique.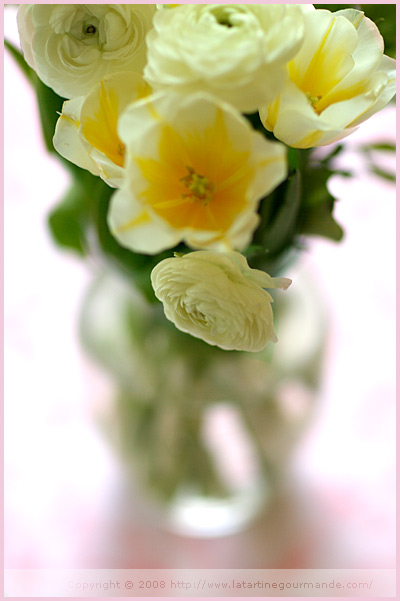 Joyeuse fête ma très belle maman !
I wish I could have baked these cakes for her as I know they would have become one of her favorites.
In the meantime, happy Sunday to all of you. A lot of you, I know, are watching the game tonight.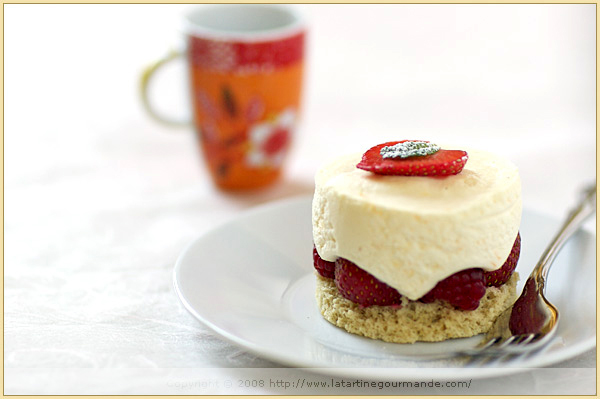 Click on this link to Vote for my Chocolate Cakes in the Death by Chocolate contest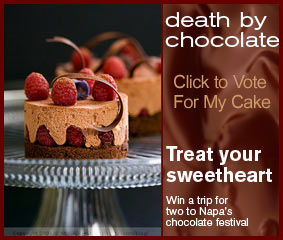 Dark Chocolate and Raspberry Cake,
Chocolate-Ginger Mousse