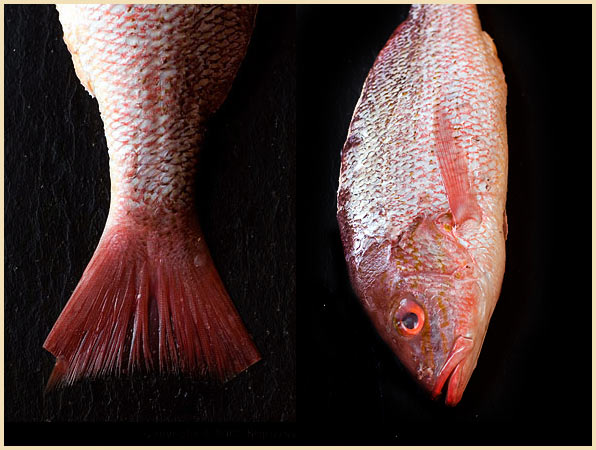 Red Snapper
Spooky!

This is what P. told me when he saw the fish!

And I had to agree with him.

I don't like the look on his face — the fish, I mean, ah!

But, I can confess, I love Red Snapper!

Do you like to cook whole fish as I do?

Especially in summer! Recipes to share? Bring them on!
Technorati Tags: Food Styling, La Tartine Gourmande, Food Photography, red snapper, whole fish