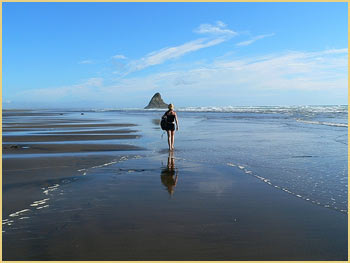 On KaraKare Beach, New Zealand Feb 2006
The lovely Anne from Station Gourmande (if you look at the name of her blog, we are almost twins ;-)) tagged me from a Meme around the world.
What a good way to travel through the world foodosphere. Let's go (On y va!)
1- Please list three (four, I cheated) recipes you have recently bookmarked from foodblogs to try:
I do not need to introduce any of the following food bloggers, you all know them, and I like them all!
2-A foodblog in your vicinity
I just discovered Helen's lovely Beyond Salmon and it seems that we only live a few streets away from each other!
3-A foodblog located far from you
Bron's colourful Bron Marshall, another friendly New Zealander (I have New Zealand dear to my heart, and you surely remember that part, unless my English is really bad or you are blind!)
4-A foodblog (or several) you have discovered recently (where did you find it?)
Berry Simple, and Tea and Cookies. I discovered them while reading favorite food blogs and since I am very curious. I surely do not regret it at all since Berry Simple is just delightful and Tea's stories are just words to devour.
5-Any people or bloggers you want to tag with this meme ?
Who am I going to throw my bouteille à la mer to?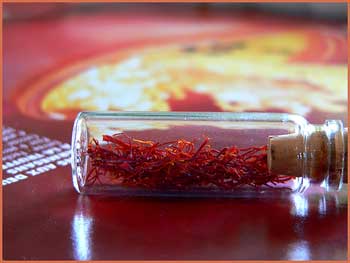 Bouteille à la mer (Sea Bottle)
Many food bloggers I could think of…I like a lot Matt from Matt Bites and Ilva from Lucullian Delights, I just discovered Helen from Beyond Salmon and want to know more about her lovely blog as well as Kel from Green Olive Tree. Hope they do not mind sharing their ideas about this Meme Around the World. C'est à vous! Your turn! I look forward to reading your answers!