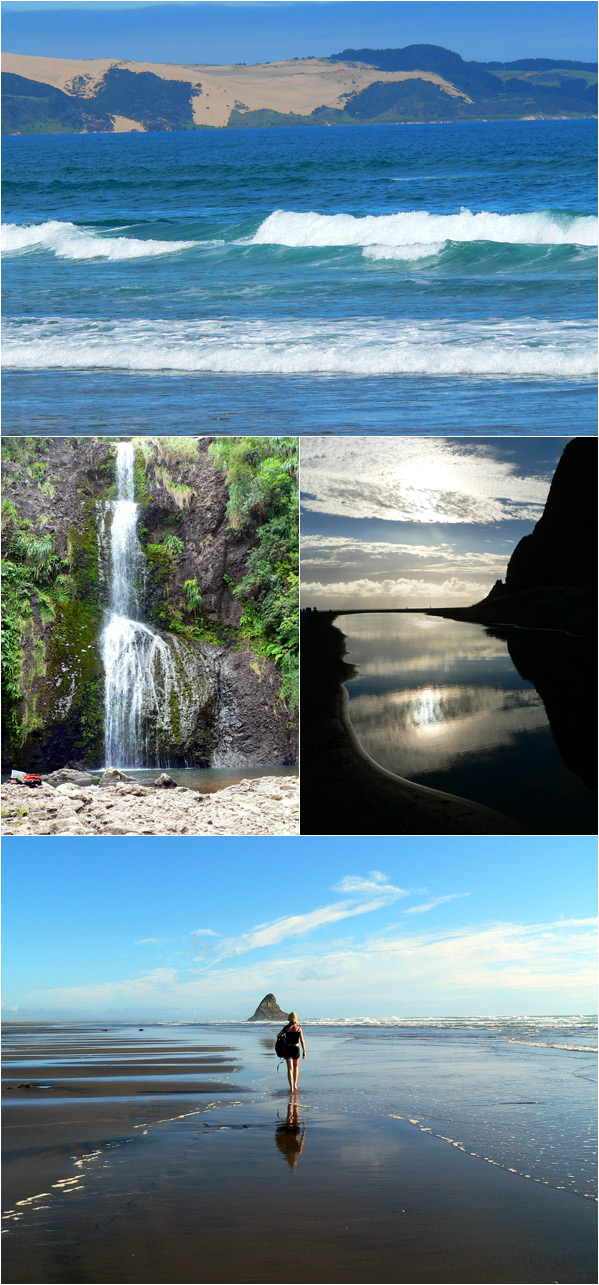 Moi in New Zealand
Not the usual kind of post since I am not even talking about food. But wait, don't go as of yet. I had so much fun that I had to share.
Vraiment !
Most of you who have read previous stories about my travels know that I've lived in New Zealand for a while, and love the country dearly. Well in fact, I love this whole side of the world, including Australia and Tasmania. So much so that I traveled there three times already since I settled in Boston. There will be another time soon!
But in the meantime….
Have you heard about the Flight of the Conchords before?
No?
Well, if you haven't yet, and wish to have a nice piece of laughter, you should really check them out. Two kiwi blokes, Bret and Jemaine (not forgetting their band manager), that don't take themselves seriously, and make me smile every time I hear them.
Their latest episode is about their view on France, and can be viewed here:
Je voudrais un croissant
Pull a chair, settle yourself comfortably and be ready for a good moment. Well I found this funny! I particularly loved the sweater tied around the neck! The typical French stereotype that even Bénabar, of whom I am a big fan, talks about in one of his many delightful poetic songs. I promise, I never do that!
Bon weekend à tous !