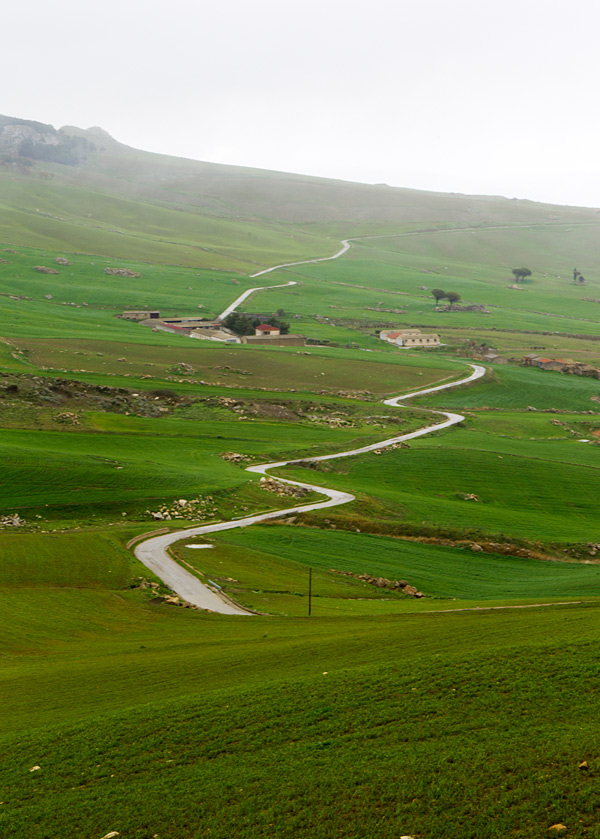 Driving near Vallelunga
March 15, 2013.
I am currently in Sicily at Case Vecchie.
So happy to see and hug Fabrizia and Ximena again.
Excited to soon meet of all our students and have a fabulous workshop together.
Despite the rain!
These rolling hills are so green that they make me feel we could be in Ireland!