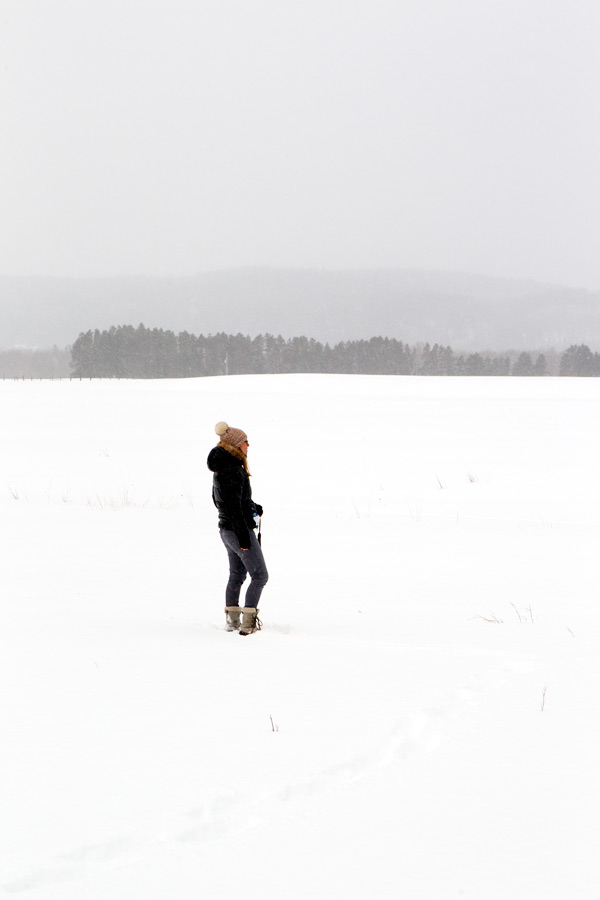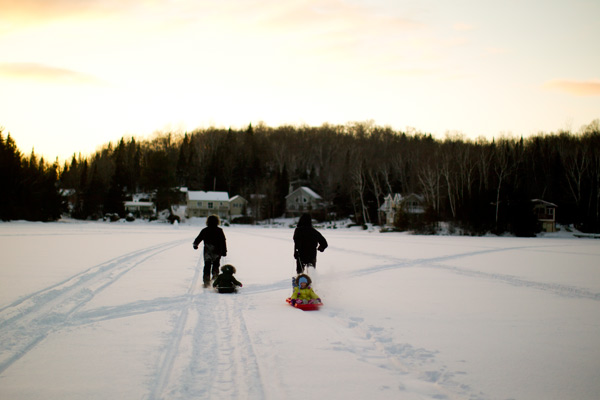 My friend Bénédicte — La luge sur le lac
Lulu thought we were in the North Pole. Even if we've not yet been there, she was right. With its vast landscapes of untouched snow gently lit at sunset, it surely looked like it at times.
It was cold. Majestic. Inspiring. And oh so good for the soul to be there!
"Ce n'est pas le pôle nord," I told her. "Nous sommes au Québec."
Once again, we traveled to Canada.
And yes, I will come back to tell you all about it-it's really worth it!