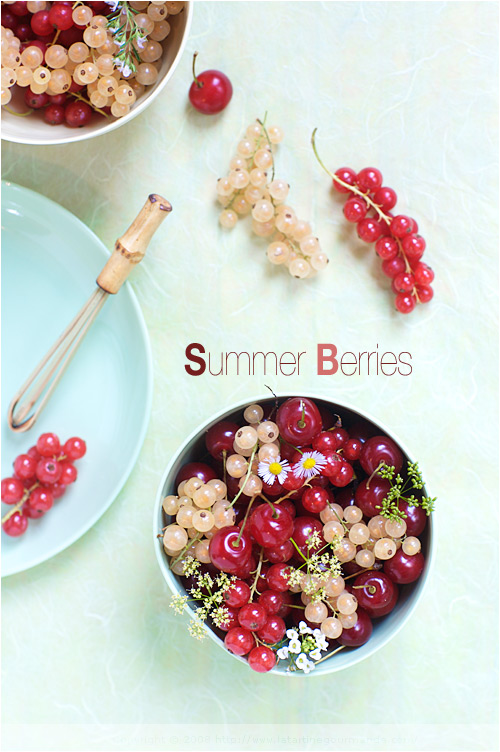 Les fruits rouges : Sour Cherries, Red and White Currants
For some reason, since I was a kid, the days after August 15th always felt like already the end of summer — after my grand-mother's regular family reunion meal of August 15th, date of her fête since her first name was Marie. She always started the meal with melon au porto and jambon du pays. And we invariably had a salade de fruits du jardin (garden fruit salad), amongst other things, to finish the meal. Red and White currants were a must in her fruit salad, as well as preserved cherries. After all, we were no less than twenty-eight mouths to feed.
I am already dreading when these lovely beauties, les fruits rouges de l'été, will be gone! I'd better get some recipes done before this happens.
You too ?