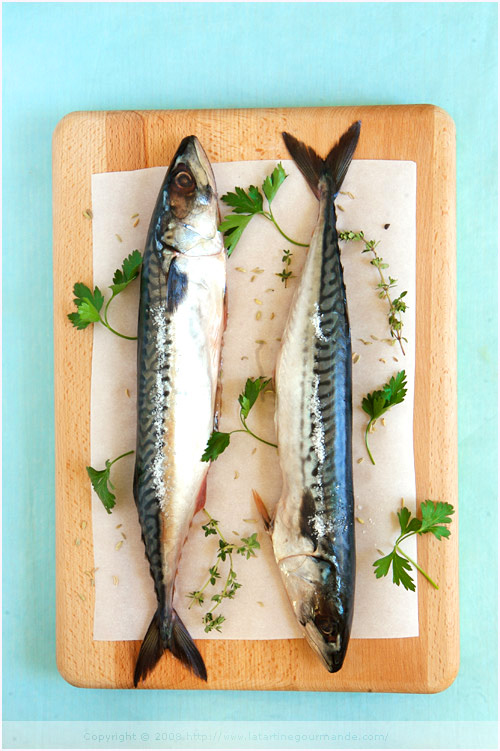 Whole Mackerels
There are words that simply get lost in translation.
Really, they do.
Take the French expression "J'leur ai fait leur fête" for example. Of course, if I kept to a word-to-word translation, it would mean, I made a feast to them (them being the fish). But in fact, the meaning is not this at all. The expression actually means I found a destiny for my fish: I cooked them, but in an ironical way.
And even this translation sounds awkward and unsatisfactory.
C'm on! Any French person or expert to help me with a better way to say this?
In any case, I did indeed manage to find a destiny to my two lovely mackerels. I must say, I really found them elegant and beautiful with their shining blueish gray color.
They tasted heavenly too, baked quite simply in a large papillote cooked in the oven, with olive oil, lemon slices and juice, thyme, fennel seeds, salt and pepper. Of course, mackerels are excellent grilled too, since they are an oily fish.
In fact, they fascinated me so much that the next thing I did was to go and buy more the next day, this time to prepare a type of rollmops — rollmops are actually made with herrings. It was my first time.
And they are still marinating in the fridge.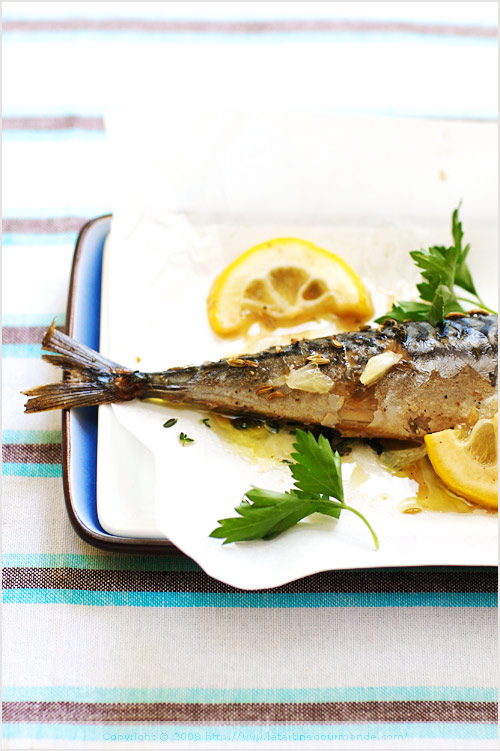 J'suis cuit !