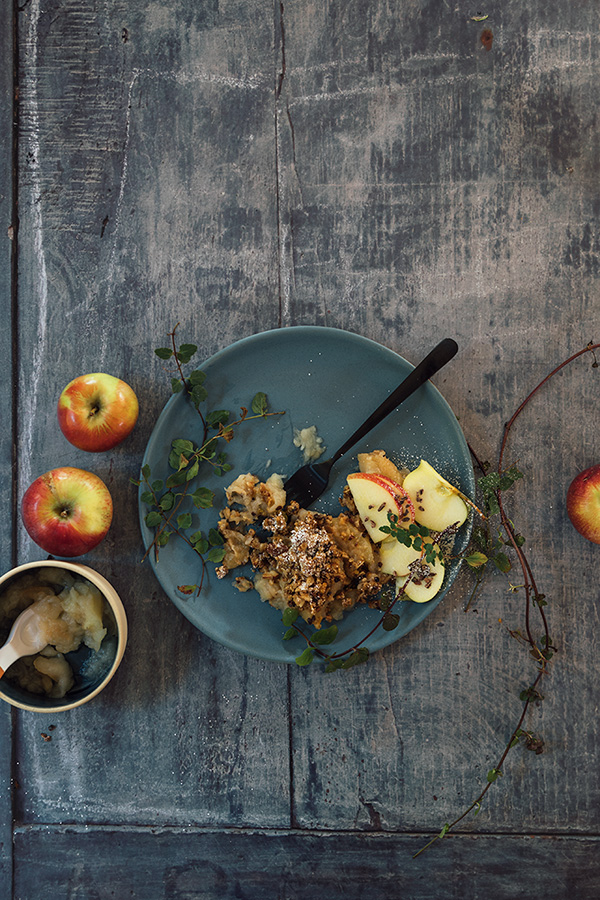 Apple Crumble
The arrival of fall makes me jump and dance. Growing up in the northeastern part of France surely has a lot to do with it. Maybe because it announces a more quiet time of year with fewer activities, less noise, less heat, and peaceful afternoons and evenings enjoying crispy days outside and cosy ones inside.
Fall is by far my favorite season.
For its beautiful root vegetables. The smells found in the forest.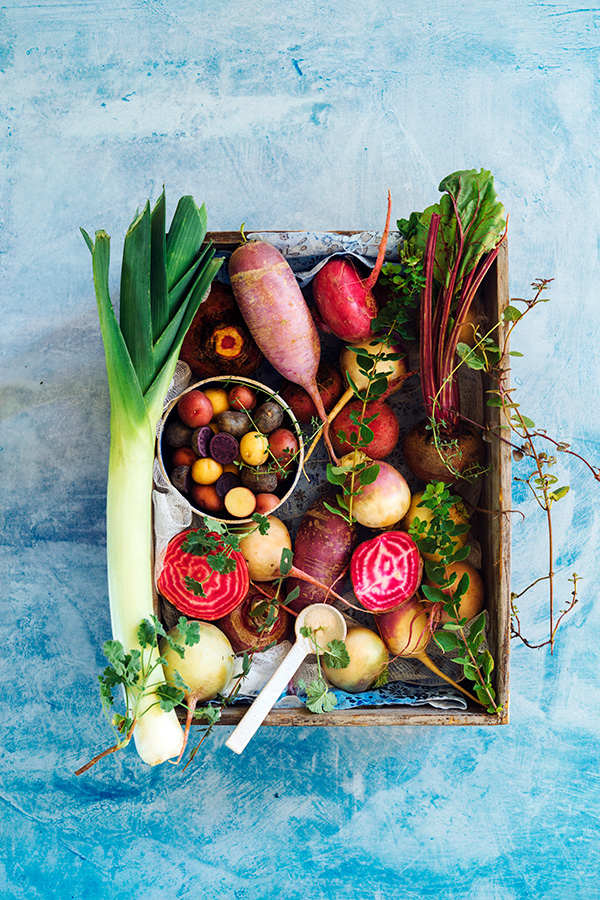 Fall Root Vegetable Box
And its apples!
I can easily say that I am an apple lover.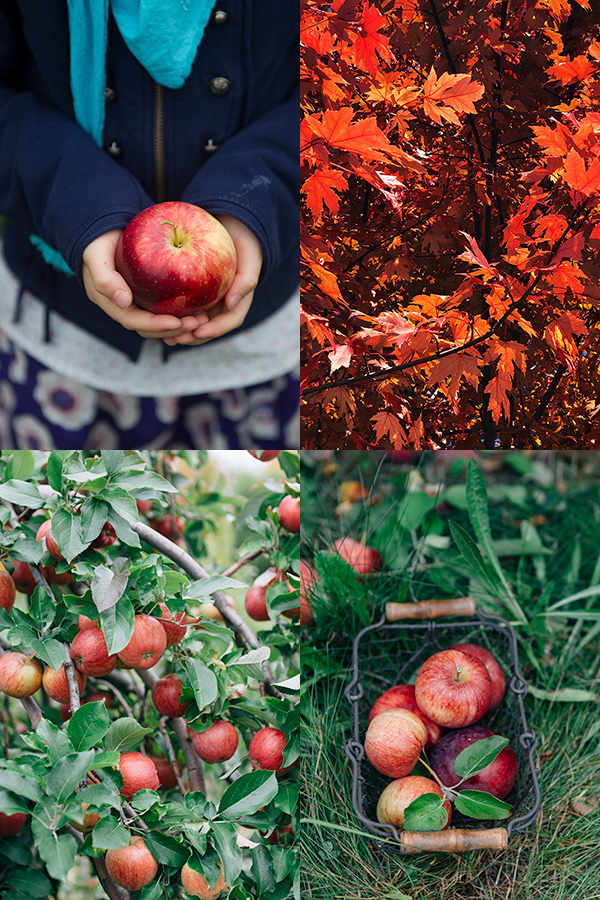 So it's just natural that I am constantly looking forward to visiting apple orchards at this time of year, and by luck there are oh so many pretty ones in New England where we live.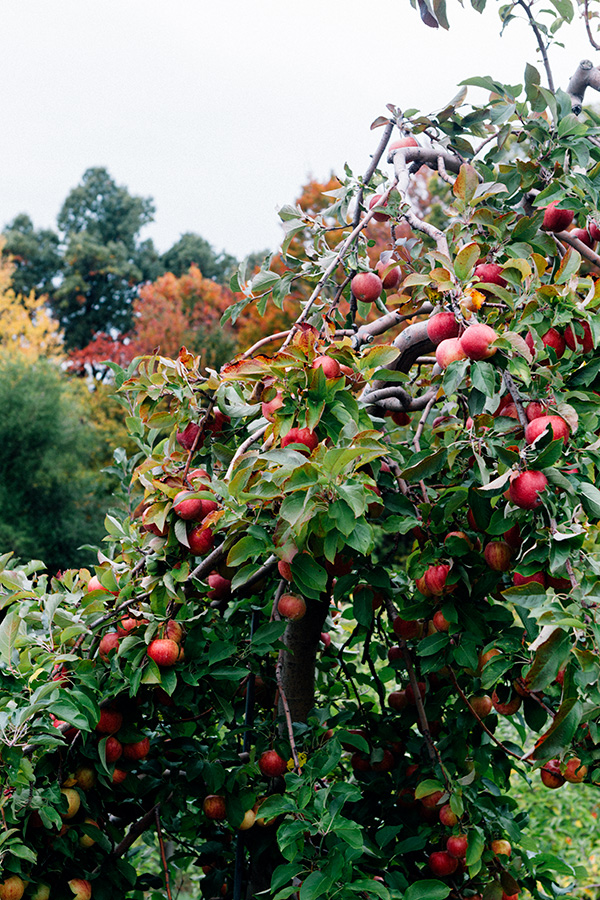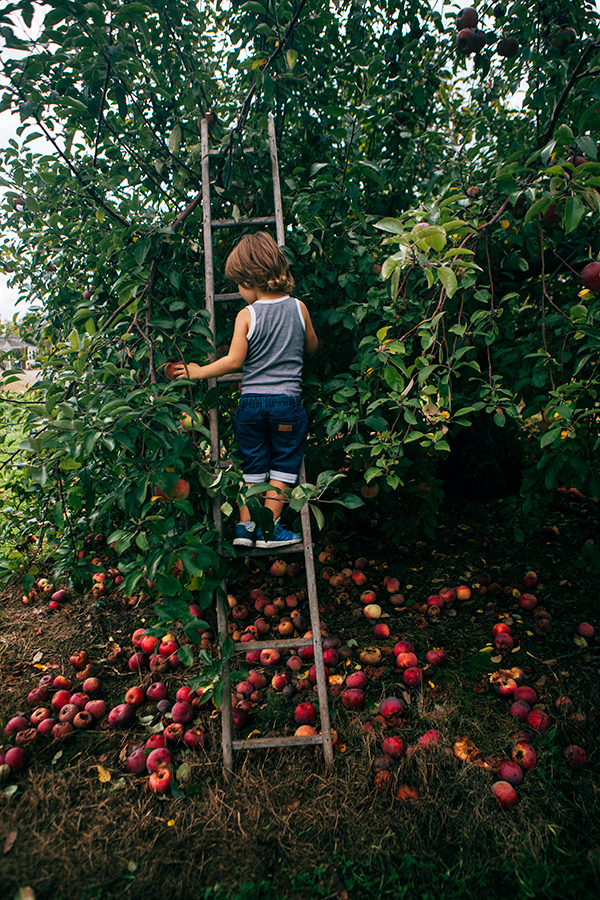 We went apple picking a few weeks ago with friends and since then, I must have cooked at least 3 or 4 times this apple crumble recipe. As soon as the dessert is gone, my family asks for more–and when they are nice with me, I even heat milk in a pot that I infuse with vanilla, I separate eggs and mix them with a little sugar to prepare a pot of crème anglaise.
"It's your Irish grand father's and great grand father Billy's favorite!" Philip always likes to remind Lulu and Rémy when we eat custard.
Rather than eat it, they prefer to drink it.
That's how much custard–with apple crumble–is loved in our household.
Give it a try!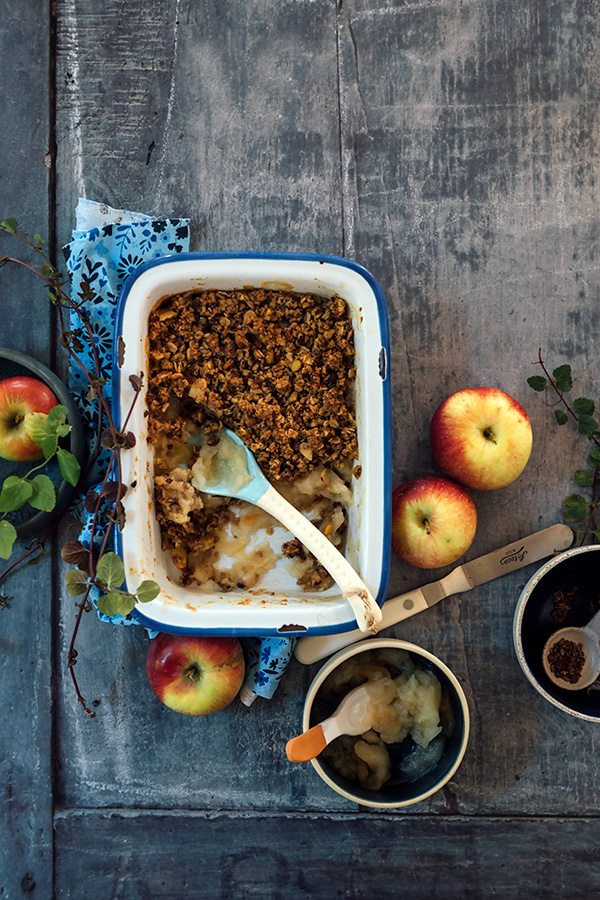 Apple Crumble Recipe with Pistachios and Cocoa Nibs
You need:
For the apples:
1 1/4 kg (2 3/4 pounds) apples (best cooking apples such as Macoun or Cortland), peeled, seeded and sliced
1/4 cup (50 g) blond cane sugar
Zest of 1 organic lemon, finely grated
1/2 vanilla bean, seeds scraped out

For the crumble topping:

1/2 cup (50 g) gluten free (for us, and you if you like) rolled oats
1/2 cup (60 g) sorghum flour
1/4 cup (40 g) dark muscovado sugar
1/4 cup (30 g) sliced almonds
1/4 cup (40 g) green unsalted and shelled pistachios, coarsely chopped
1/4 cup (40 g) sunflower seeds, coarsely chopped
1/2 vanilla bean, seeds scraped out
Pinch of sea salt
2 tablespoons cocoa nibs
70 g unsalted butter, at room temperature
Steps:
Preheat the oven to 375 F (190 C) and butter a 10 x 8 " (25 x 20 cm) (or equivalent) baking dish; set aside.
In a pot, combine the apples with the sugar, lemon zest, and vanilla seeds and bean. Bring to a boil, and simmer for 15 minutes, or so, or until the apples are soft; set aside.
In the meantime, in a large mixing bowl, combine the oats, flour, dark muscovado sugar with the slices almonds, chopped pistachios, chopped sunflower seeds, vanilla seeds, salt, and cocoa nibs.
Run in the butter with the tips of your fingers until you have a crumbly texture; set aside.
Place the cooked apples in the baking dish.
Top with the crumble.
Bake for about 30 minutes.
Serve lukewarm with a scoop of vanilla ice cream, plain yogurt, or vanilla-flavored custard (crème anglaise–I have recipes in my cookbooks, if you own them)