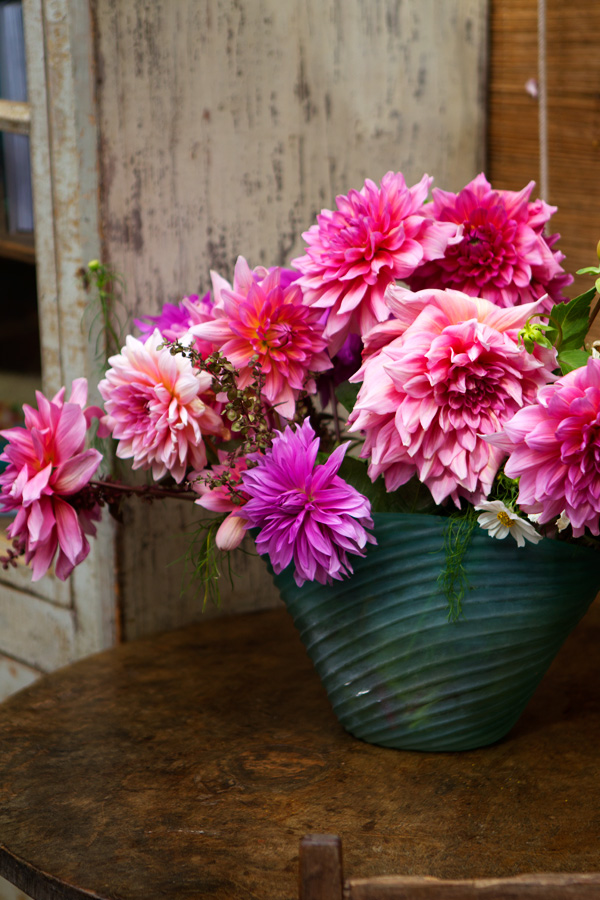 In England, August 2011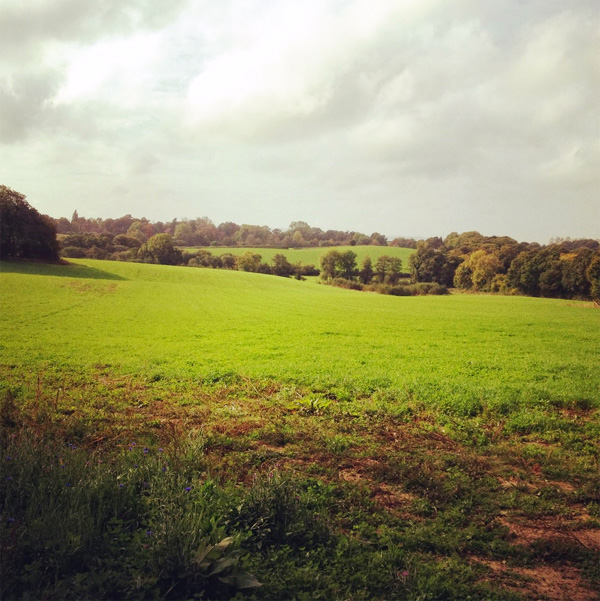 East Sussex, England (photo taken by Leigh)
It's a beautiful day when it starts with the announcement of a project I've been working on for a while.
And yes. It has finally come together.
2014 is about new adventures indeed, and I am really excited about the workshops awaiting for the new year.
One of them is going to happen in early summer in the south of England.
Have I told you before of my story with England?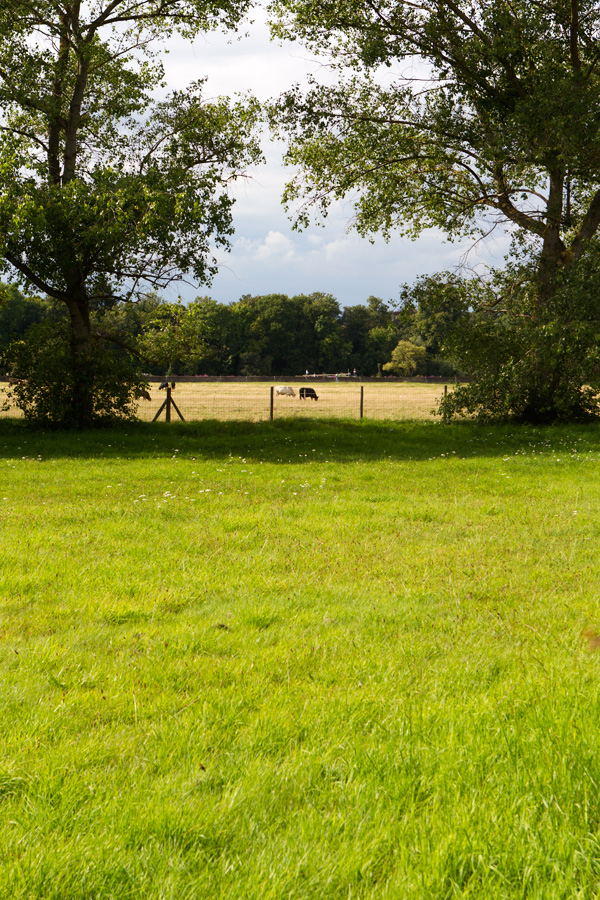 English countryside, August 2011
I've always felt a deep connection to our neighbors across the channel. And to the English countryside. Since I traveled to England for the first time to visit my pen friend Liz. I was twelve and I was taking the plane alone for the first time. I was tasting crumble and jacket potatoes for the first time. It was the year when Prince Charles and Lady Diana got engaged. It felt surreal and magical.
My love affair for England started there.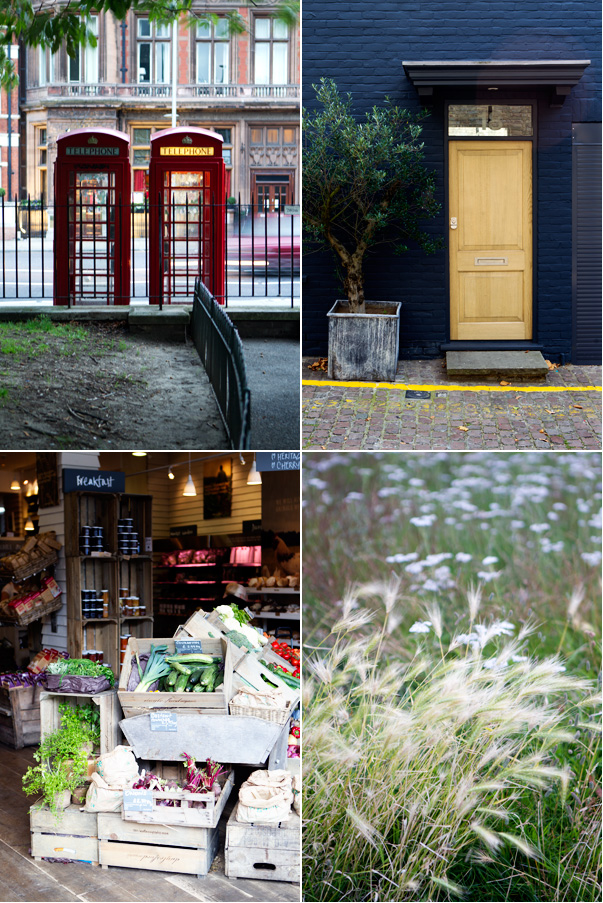 London, August 2011
We took Lulu to England for the first time in the summer of 2011, when I was invited to speak at Food Blogger Connect in London. How joyous we felt! England was just the way I remembered!
It was about walking through meadows filled with beautiful wild flowers; wearing Wellington boots in the rain and carrying the most perfect umbrella along; having a picnic in a park with a serious English flair and stare at the green of the grass. Have you noticed the many shades of green an English landscape can display?
So right then, I knew I would come back to England once again. I had made that promise.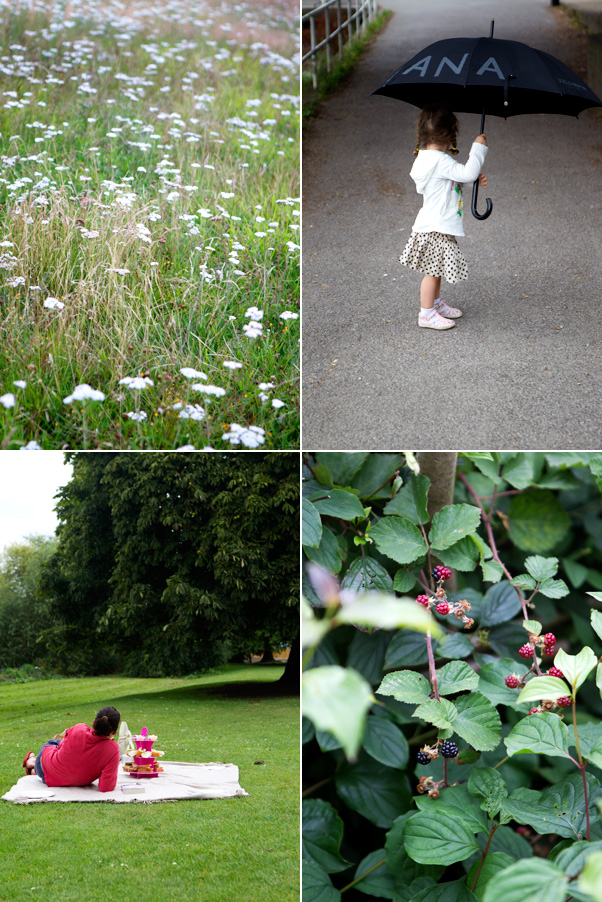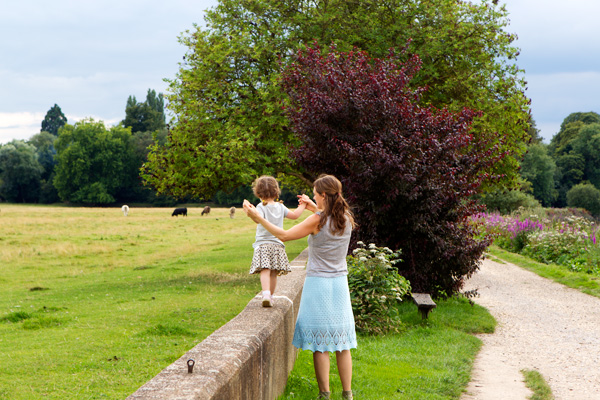 England, August 2011
So there you are.
I am very excited to announce that I will be holding a 5 day 6 night Lifestyle Workshop in Rural England with Food and Styling Photography sessions with the help of my friend Leigh, a talented American girl living in England, and my friend Alison, a fabulous chef who will cook for us on site–she is truly amazing!
You will be staying in an eco-friendly farm in a beautiful countryside setting in East Sussex. We want you to experience sides of England I love: pastoral charm, rusticity, genuine nature, and comfort.
We want you to discover and enjoy simple moments on a farm.
Accommodation is based on double occupancy with shared facilities. Some will stay in a farm cottage while others will be lodged in a charming and more rustic safari tent. Whichever adventure you are up for. Whatever suits your needs best. Availability will be offered on first come, first serve basis.
When:
June 28th to July 4th 2014
Cost:
US$2,800 if you choose the farm cottage (7 people will be lodged in it);
US$2,500 if you choose the safari tent (3 people will be lodged in it).
A 50% non-refundable deposit ($1,400 for the farm cottage; $1,250 for the safari tent) is required to secure your spot.
Final Payment ($1,400 for the farm cottage; $1,250 for the safari tent) is due on March 14th, 2014.
10 students maximum.
What:
5 days/6 nights = 4 days filled with instruction interspersed with hands-on practice and local visits (such as the visit of a smokery; pick your own fruit at a nearby farm; picnic at the beach day); 1 day off to relax or maybe enjoy a bike ride.
There is a lovely little treatment room on the farm (with the latest far infra red therapy sauna) in which treatments like massages and facials can be booked (they need to be booked in advance, so if you think you'd like to pamper yourself, let us know when you book. These are not included).
Included: Travel from Gatwick airport, to and from the farm; Transportation on site and visits; 6 nights lodging at the farm cottage or safari tent; 6 breakfasts; 4 lunches; 4 dinners; bike rental
Excluded: Travel to England; Travel insurance; Extras
We strongly recommend you to take a travel insurance. You do not need to be an expert but owning a SLR camera is assuredly preferable.
Have a look at the accommodations and the sceneries around.
Registration will open on Tuesday January 14th, 2014.
I hope you will be on board!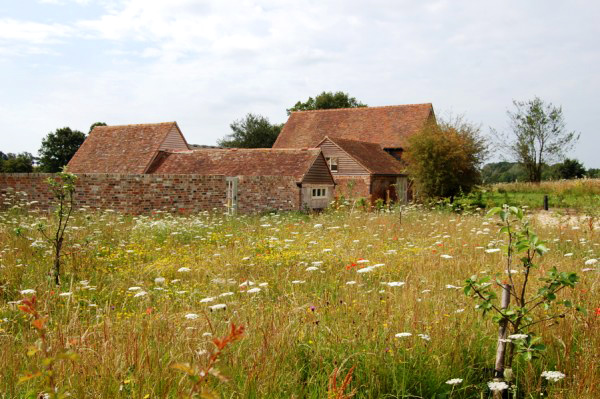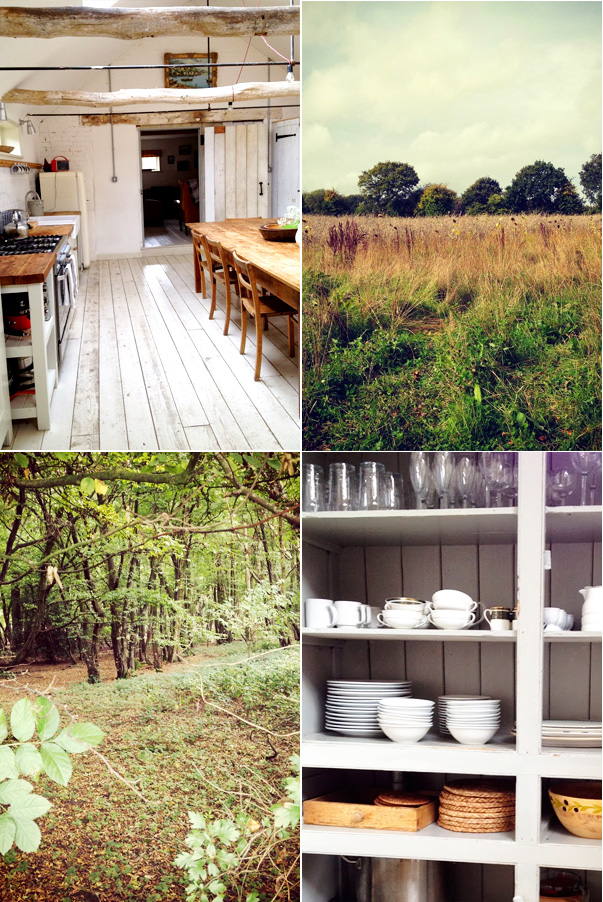 The cottage farm (collage by me, photos taken by Leigh)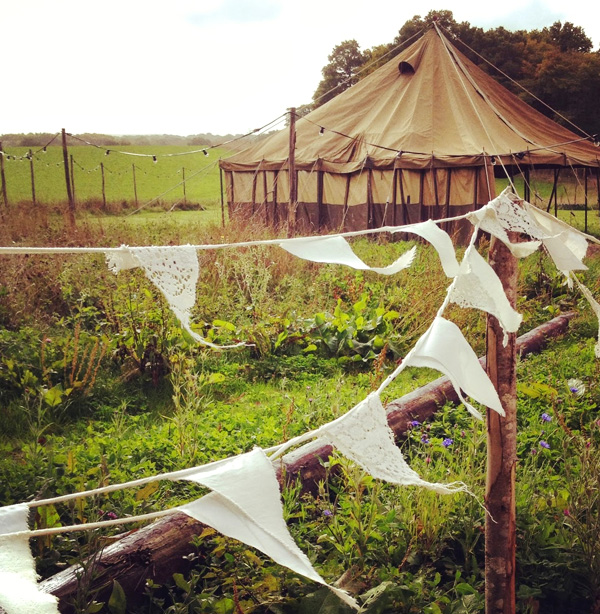 On the property (photo taken by Leigh)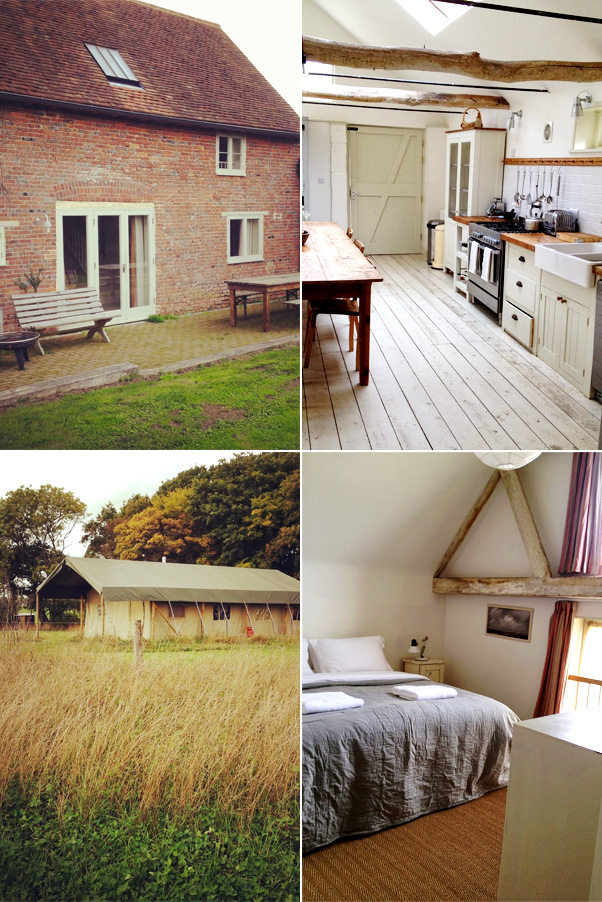 The cottage farm (collage by me, photos taken by Leigh)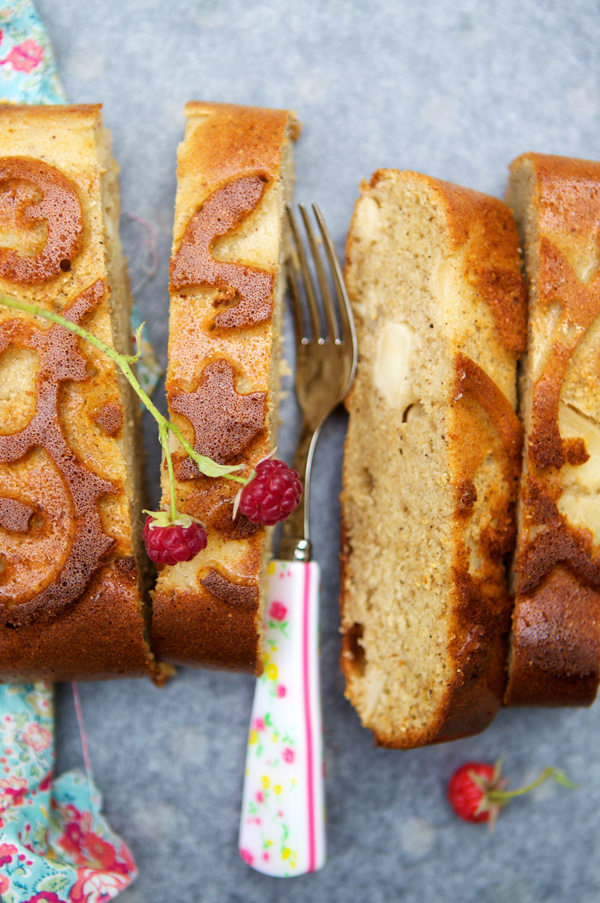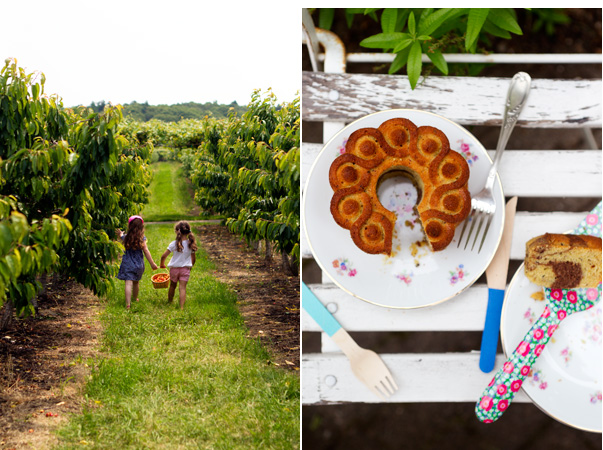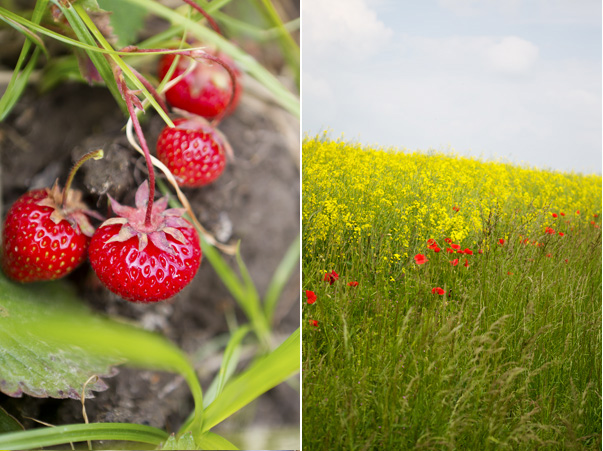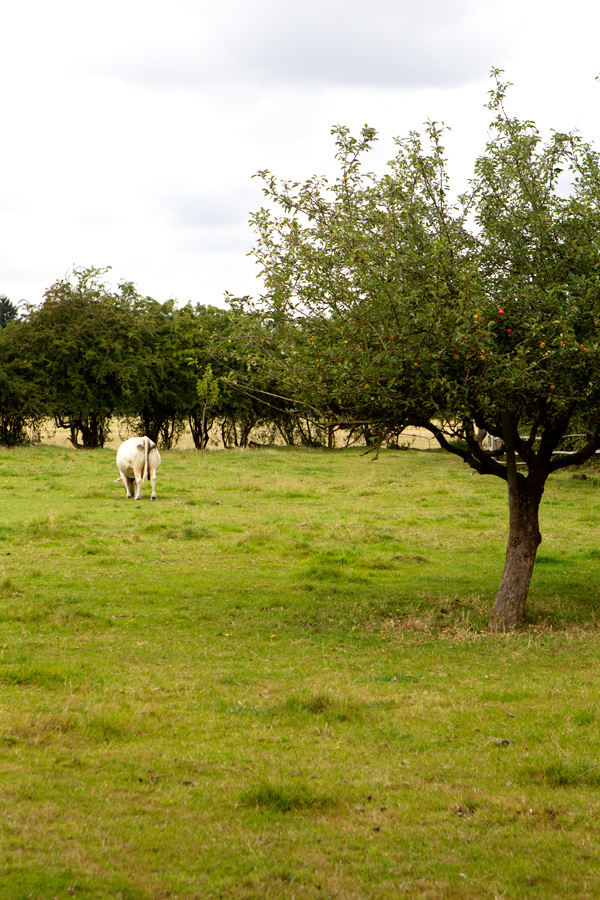 English countryside, August 2011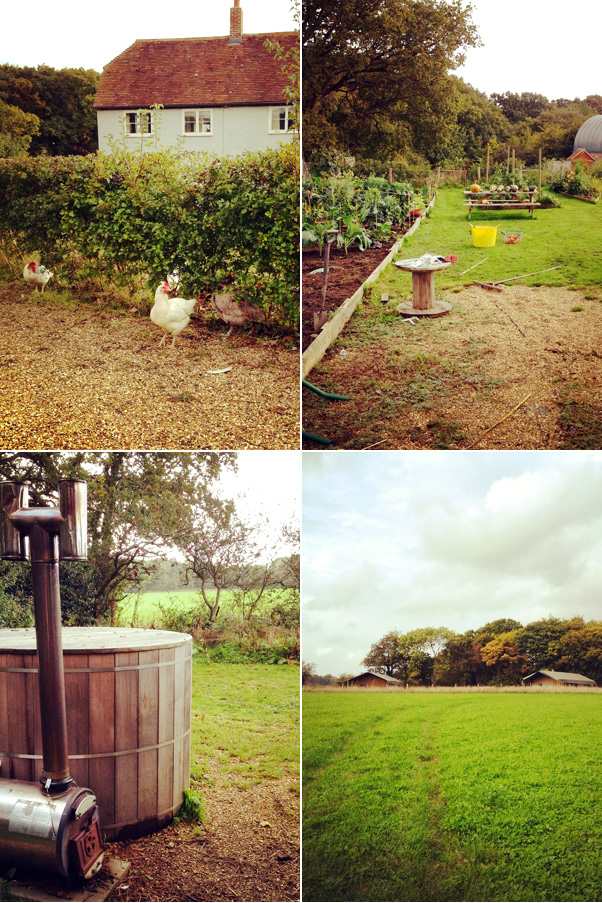 The farm (collage by me, photos taken by Leigh)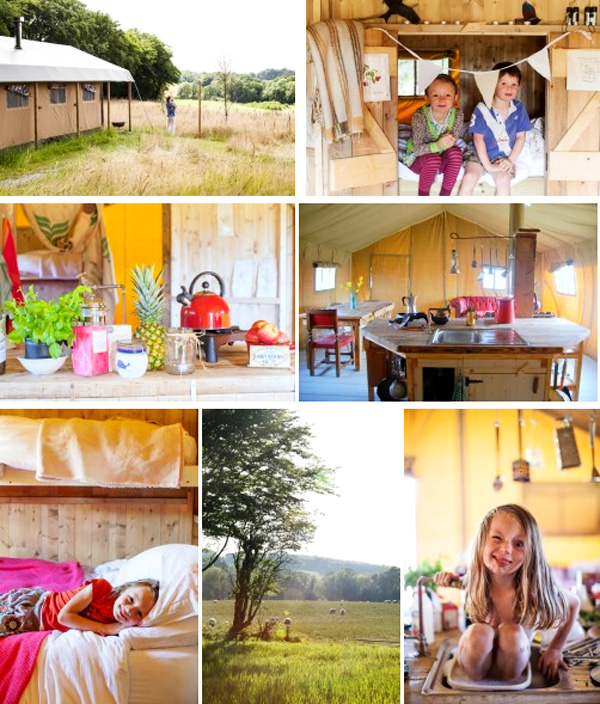 Safari tent (Photo collage, courtesy of the farm)