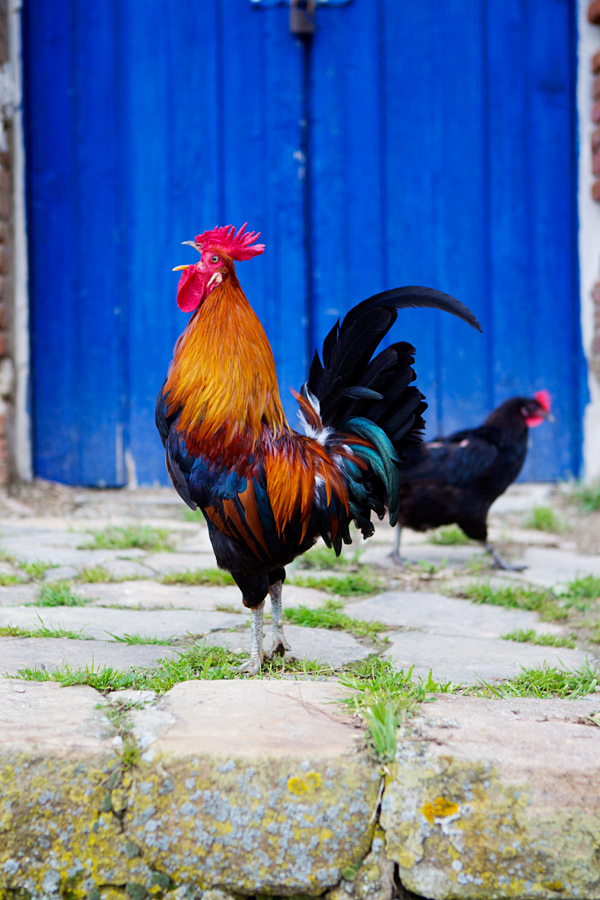 Gino the rooster
"I don't think I've taken the right clothes with me," I texted P. as soon as I walked outside the airport to wait for my ride to Fabrizia's house. It wasn't raining heavily, but the air felt definitely chilly despite the hoodie I had pulled out of my bag to wear.
I was not worrying. I was too tired for that.
In fact, I was far more concerned about my suitcase that had not made it to Palermo after two connecting flights. It had never happened to me before!
Ever.
Oh, this happens often here, I later learned when telling friends who had also traveled to Sicily before.
But the weather.
I wasn't worried about it yet.
Until a few days later.
When the snow arrived.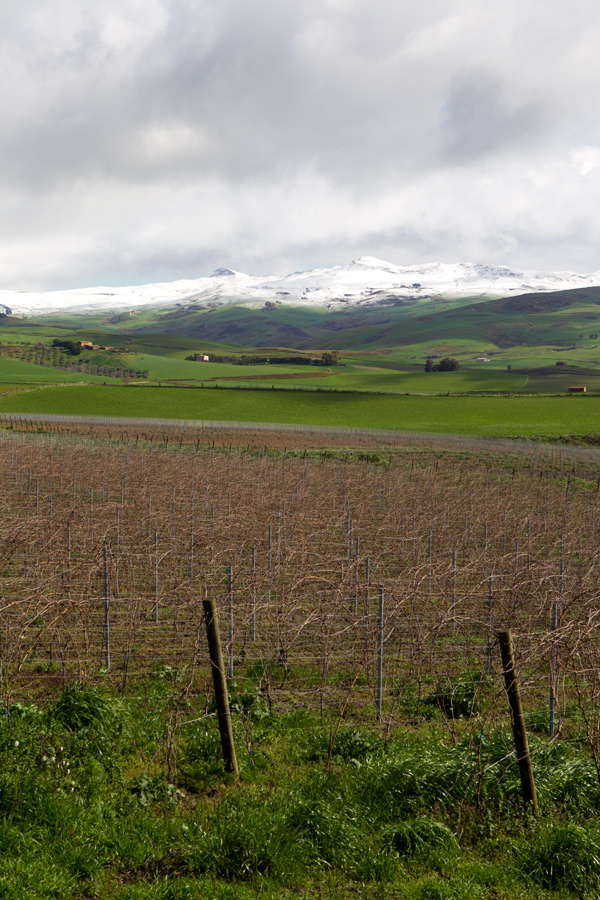 I think Gino the rooster and his black chick–she follows him everywhere–also found it bewildering.
"Come and see this! It's snowing outside!" Linda, Fabrizia's assistant, shouted from below my bedroom window. Like every morning, I had left it wide open to enjoy the view. I ran to it and opened my eyes wide. Dark clouds filled the sky into the distance. The now snow-capped mountains looked beautiful with the different shades of green covering the hills below.
We were laughing with excitement at the sight.
I ran to my desk to grab my camera. I could not miss this, forgetting even that perhaps I should have worried instead. I mean, it was snowing in Sicily in March, and we had not thought about that possibility.
But thankfully, the snow didn't last.
And thankfully, despite a chilly weather to start, we had an amazing week with fabulous people who had flown from all around the world for the cooking, food styling and photography workshop Fabrizia and I were running together.
I cannot thank them all enough for having traveled to Sicily to spend that week with us.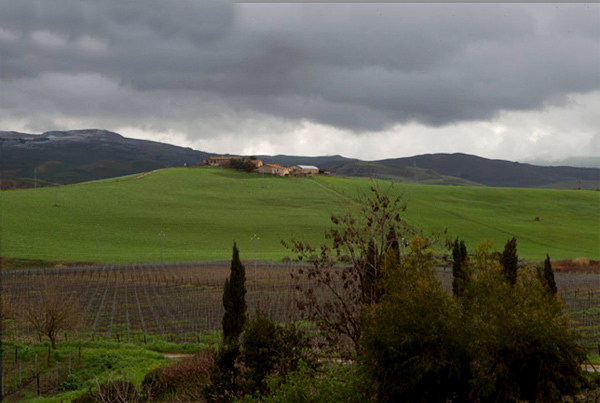 I want to show you glimpses of what we did.
Where we were.
I want to show you some of the landscapes we saw.
The foods we cooked, styled, and ate.
The walks and excursions we took.
I hope you'll understand the good time we had.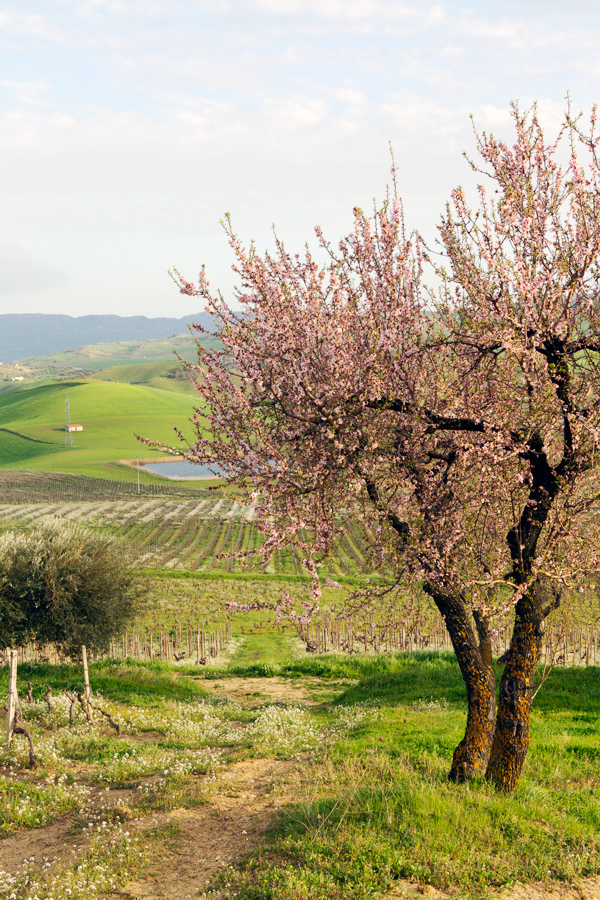 Everything happened at Case Vecchie in Vallelunga, the home of Fabrizia's Sicilian cooking school. There you learn about how much love people have for homegrown and seasonal foods. About how quality ingredients make splendid dishes that warm the heart.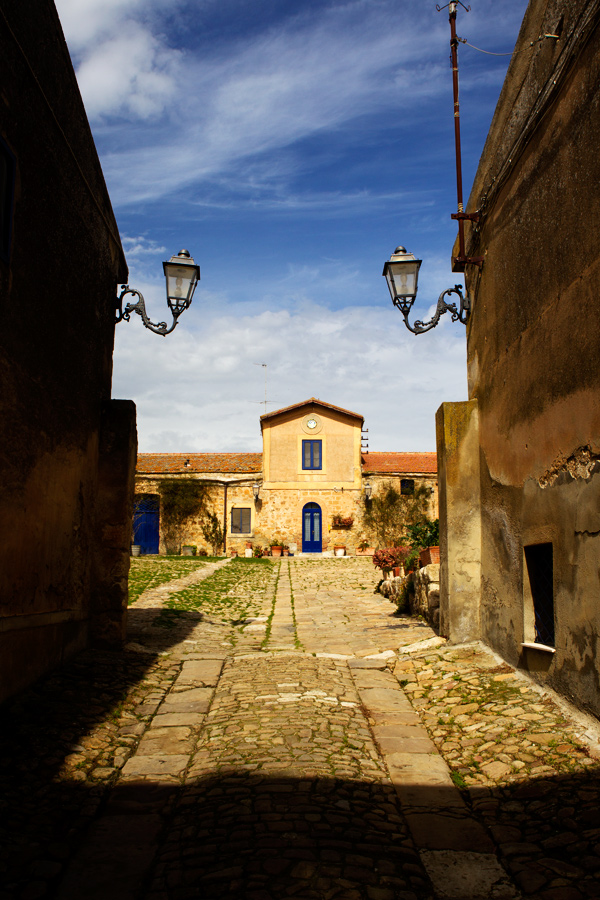 Sicily in Spring is gorgeous. The month of March means finding expanses of wild flowers everywhere you look. The lush green landscape is dotted with hundreds of blossoming almond trees.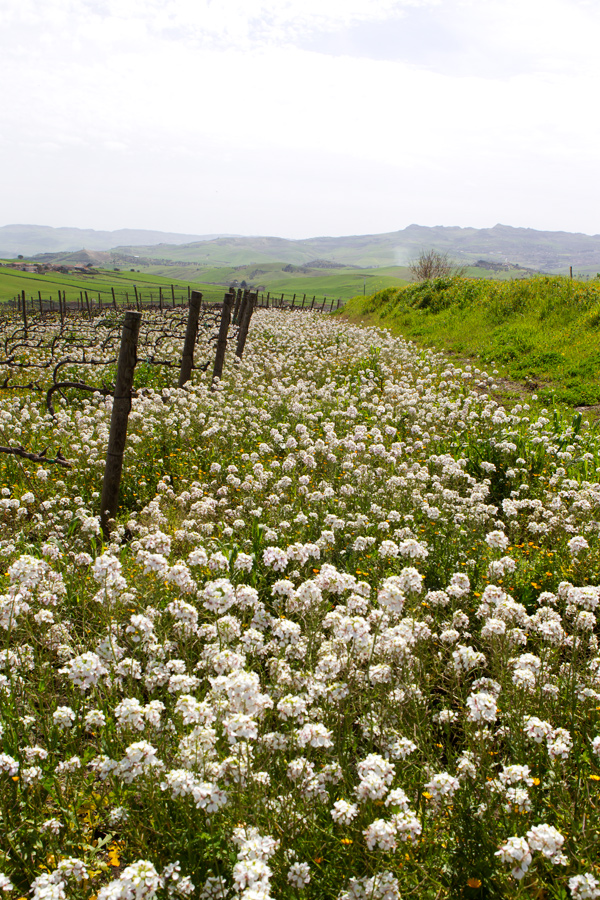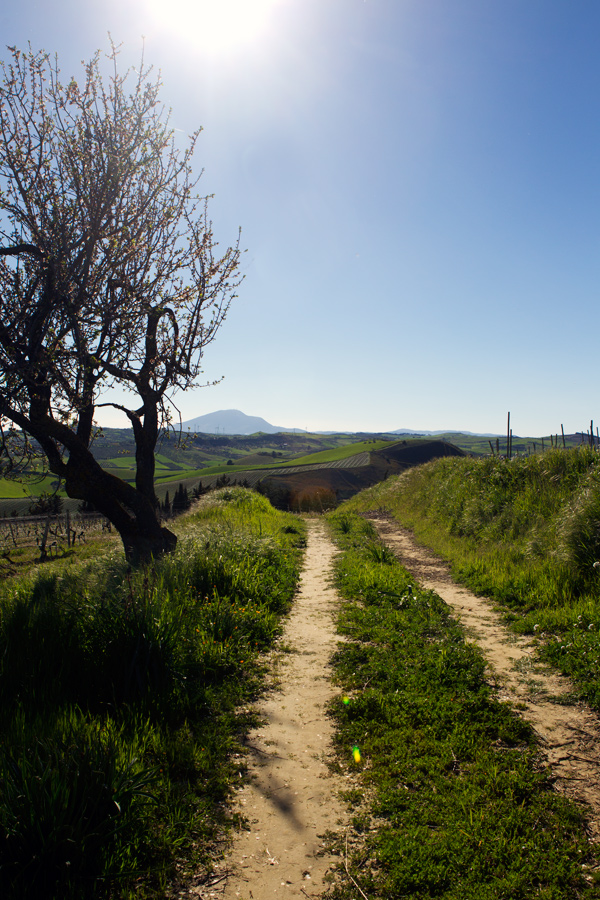 We visited a ricotta cheese family-run farm where we sampled freshly made sheep-milk ricotta cheese. It's the story of a father and his son, with many more generations before. Ricotta is made from whey, the watery liquid that remains after straining curds when making cheese. It's light and slightly sweet in taste. It was wonderful to accompany our breakfasts. And in the cassata and gnocchi the group learned how to prepare.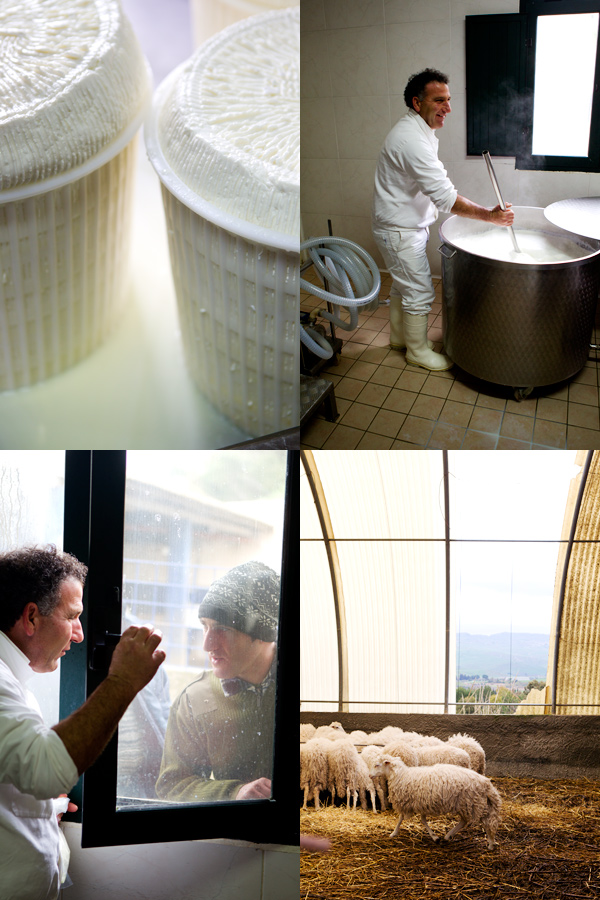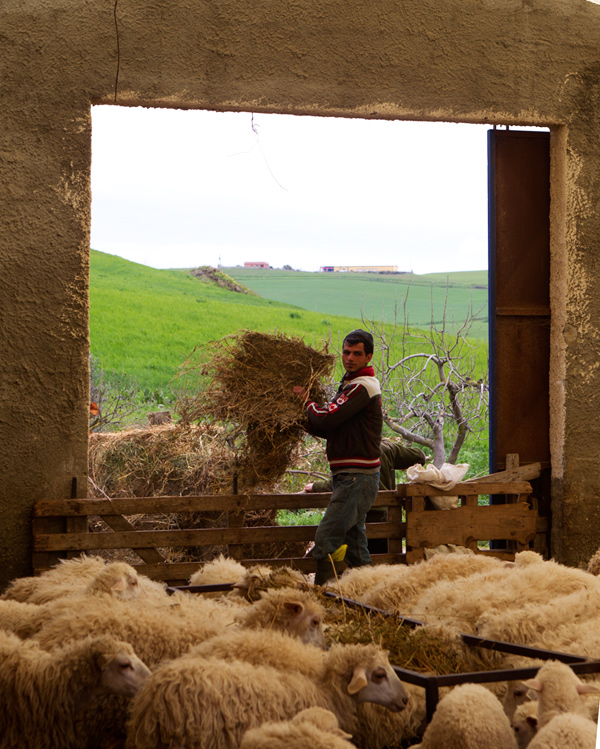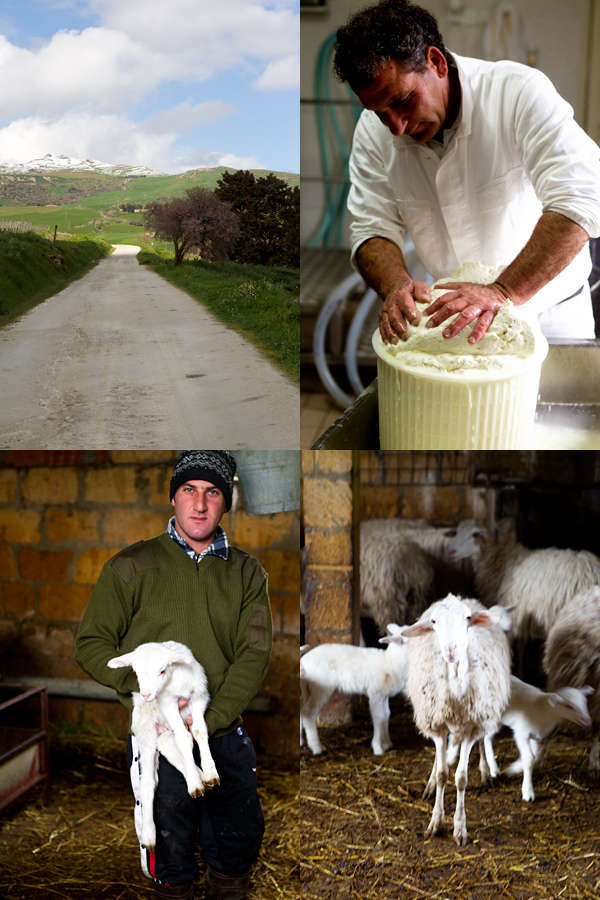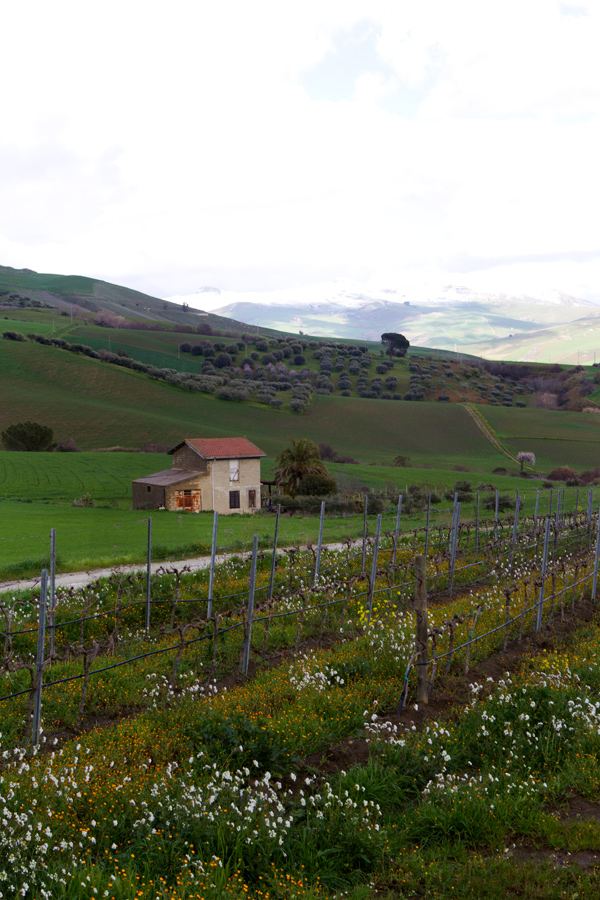 March witnesses the arrival of Artichokes, fava beans, wild fennel, citrus fruit and blood oranges on markets' displays. Imagine freshly squeezed blood orange juice every single morning for everyone. Try. Do you understand this love for Sicily already?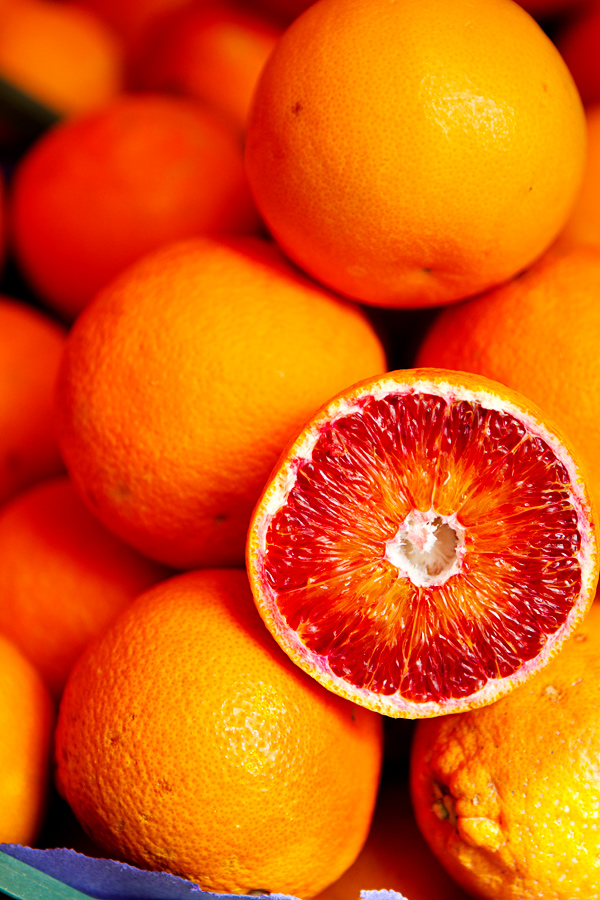 Blood Oranges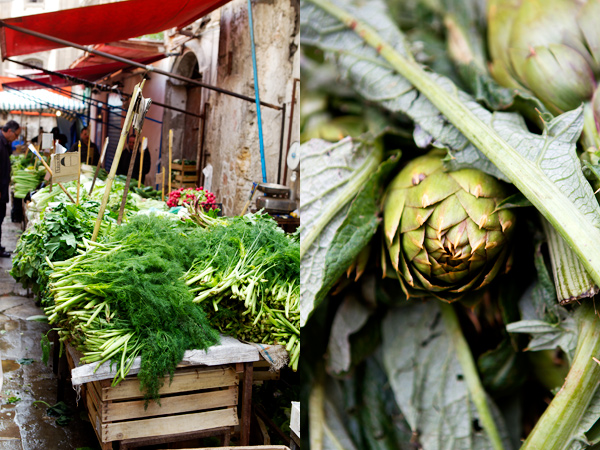 Wild Fennel – Artichokes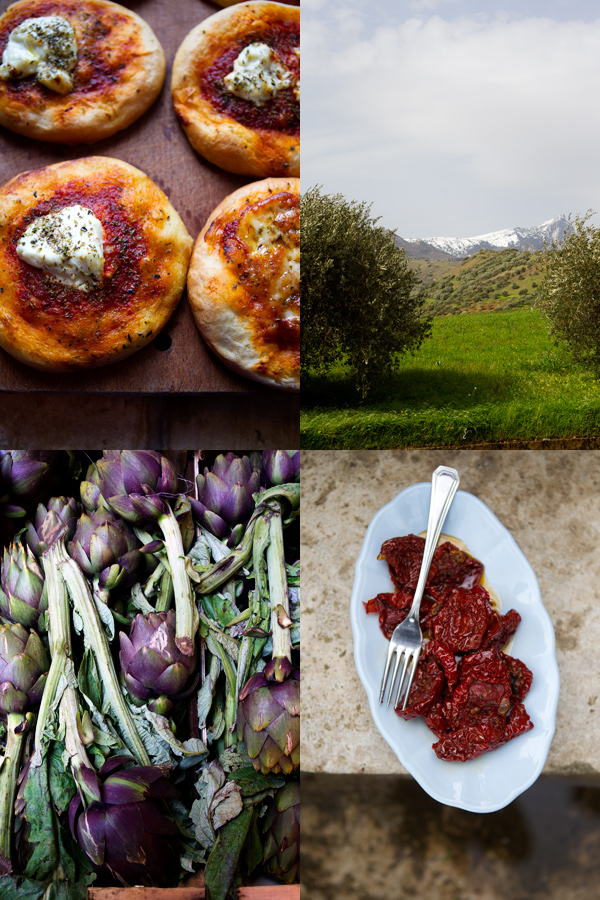 The outdoor markets of Palermo showed us a slice of Sicilian everyday life, with glorious produce and street foods to sample. How much I loved discovering the faces of market sellers while walking the narrow streets of the city!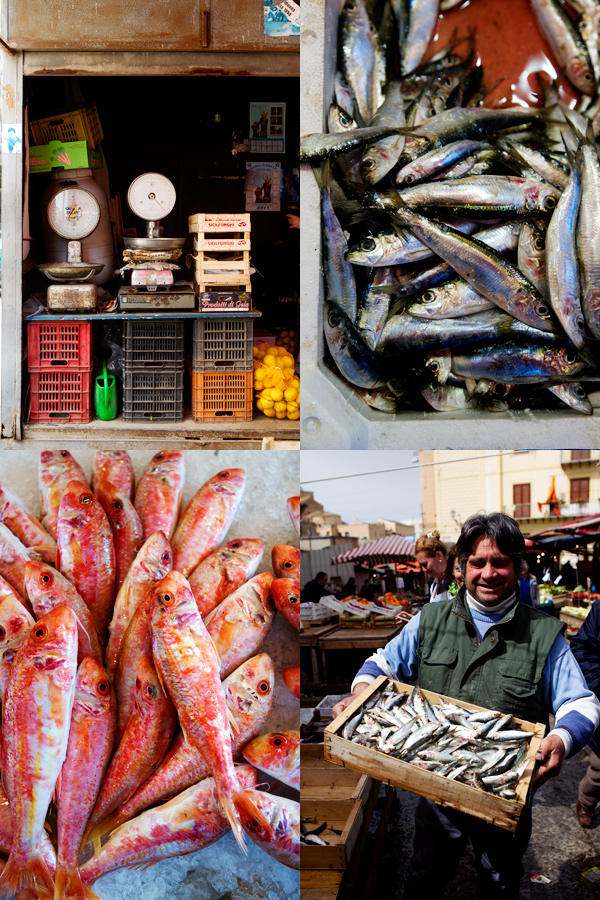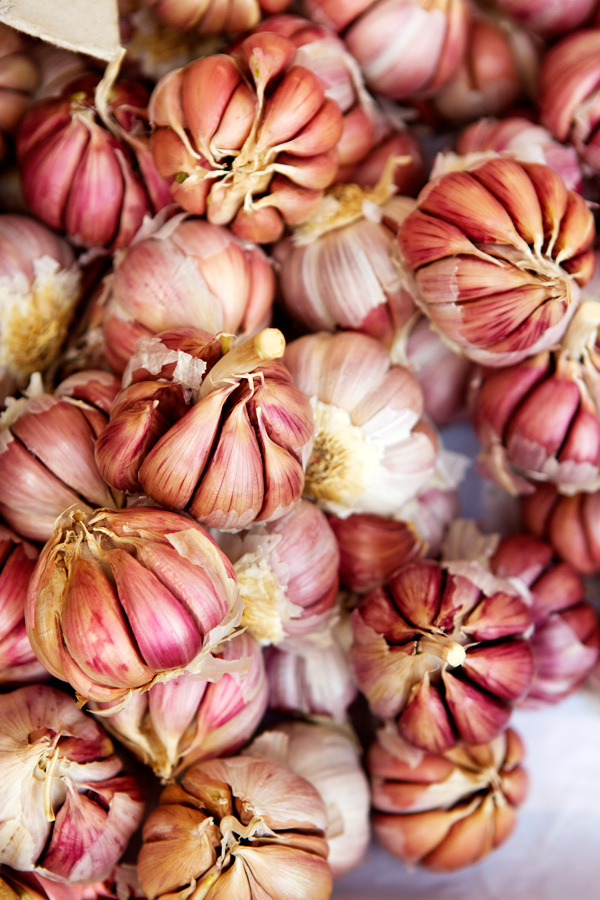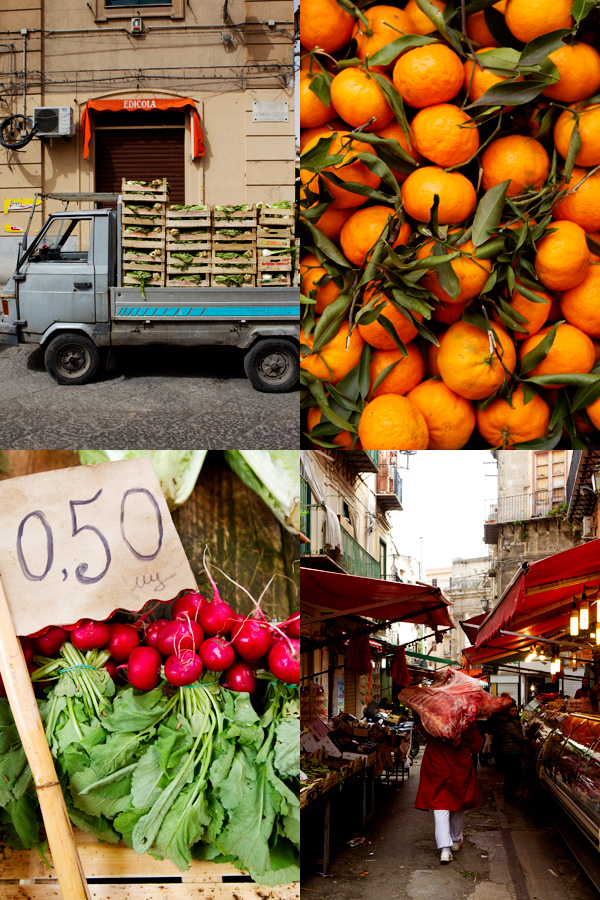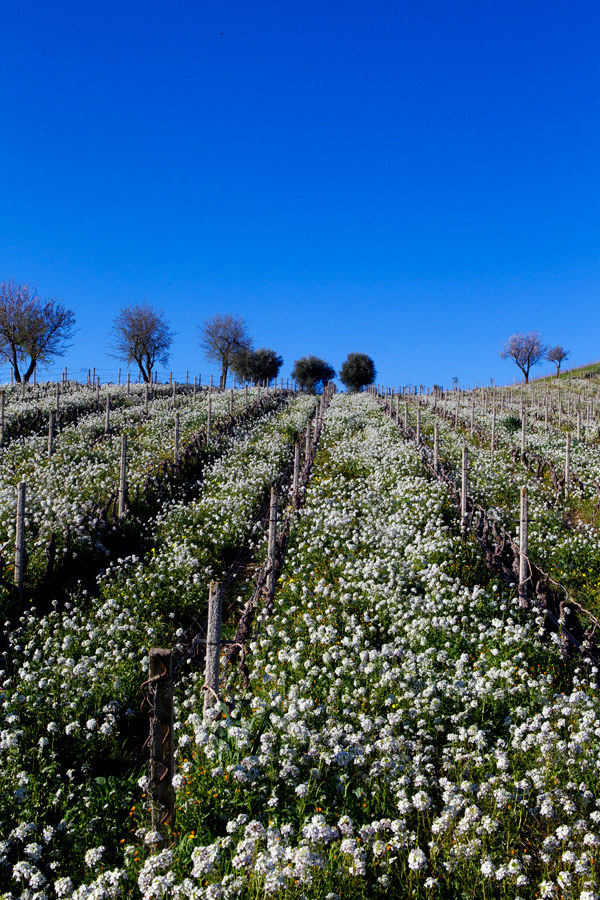 Between visits, we cooked, styled and photographed simple Sicilian foods, finding visual inspiration in the natural elements around us.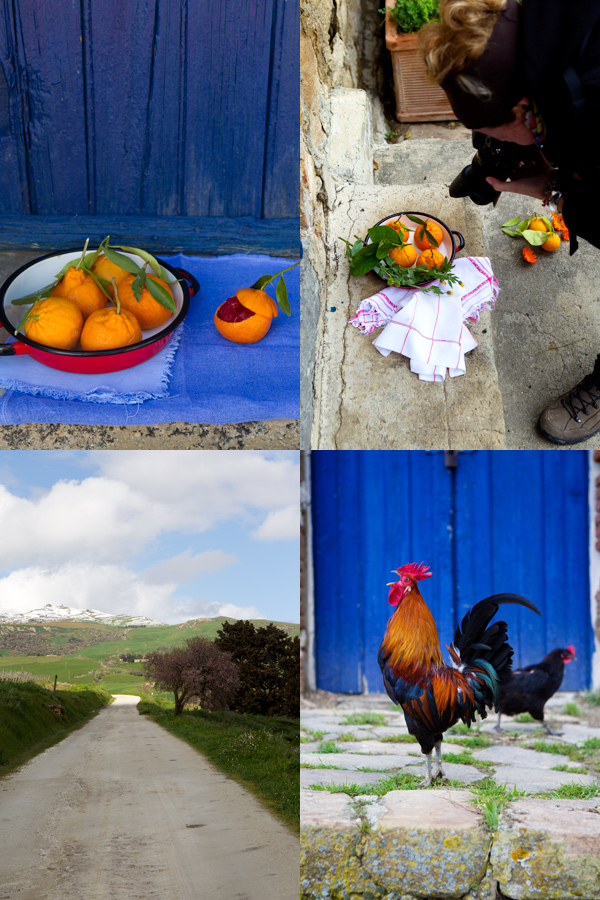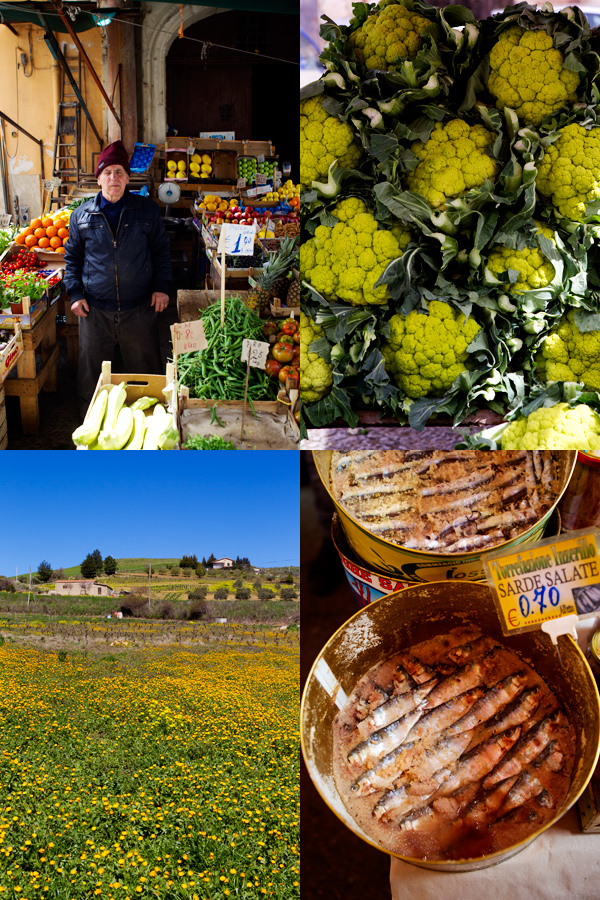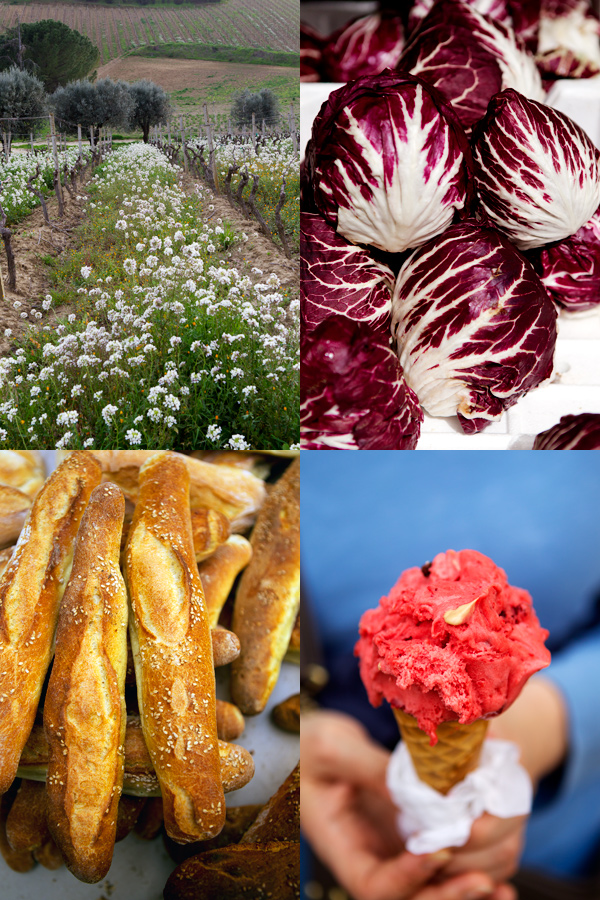 Market in Palermo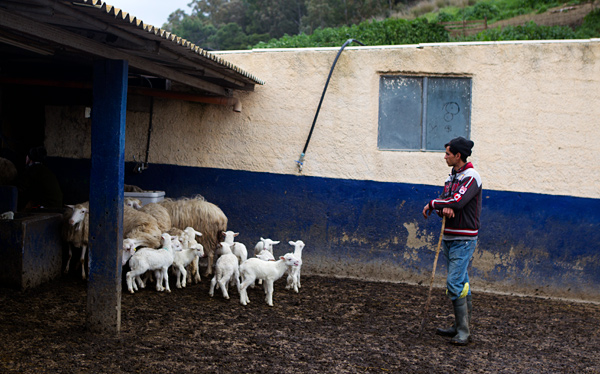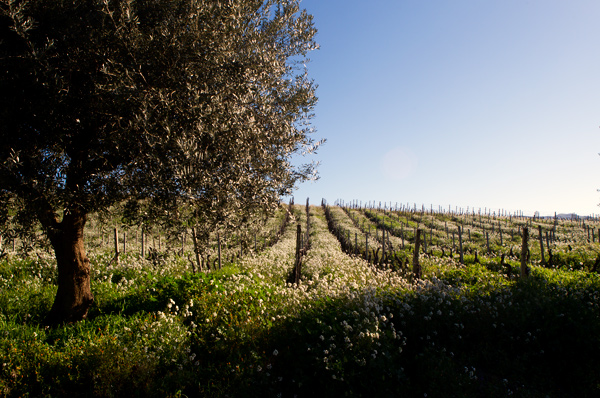 "Here, we eat pretty much everything we find in the fields," Fabrizia told me when I pointed at flowers and plants found by the side of the path. "We love to forage."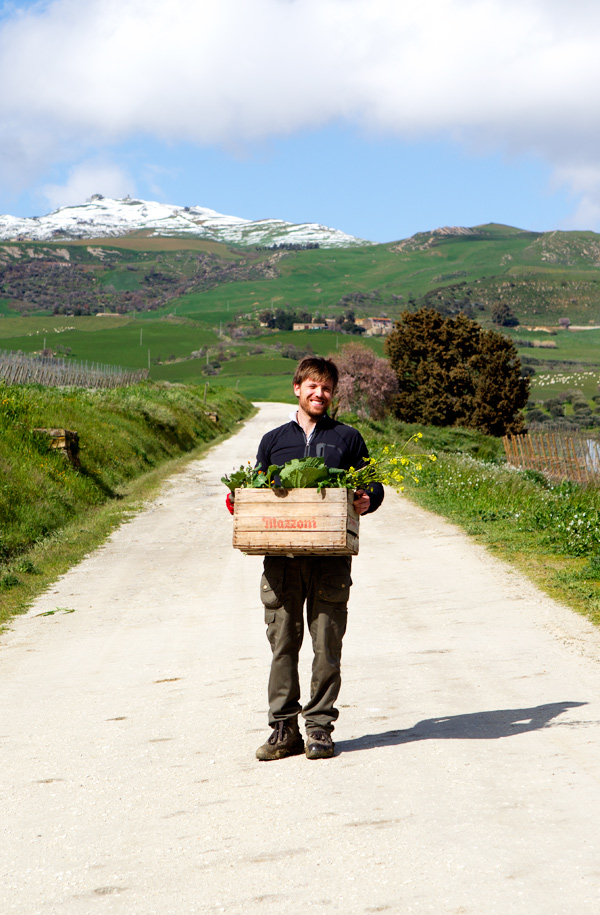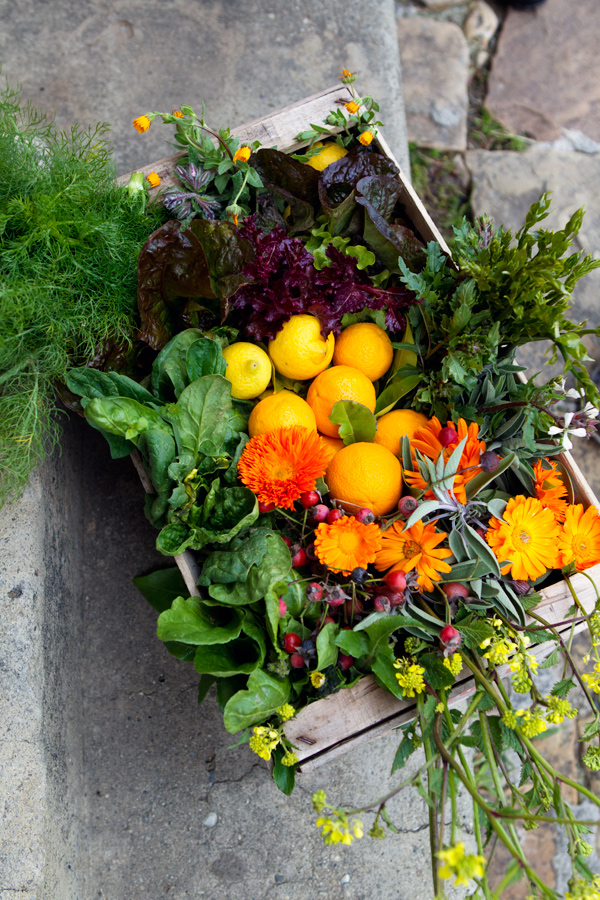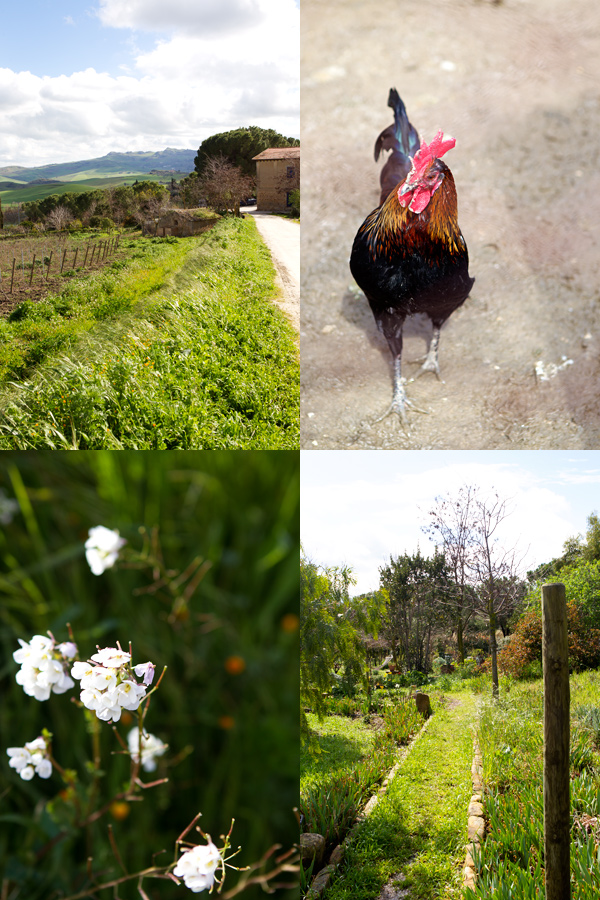 We styled a Sicilian picnic together.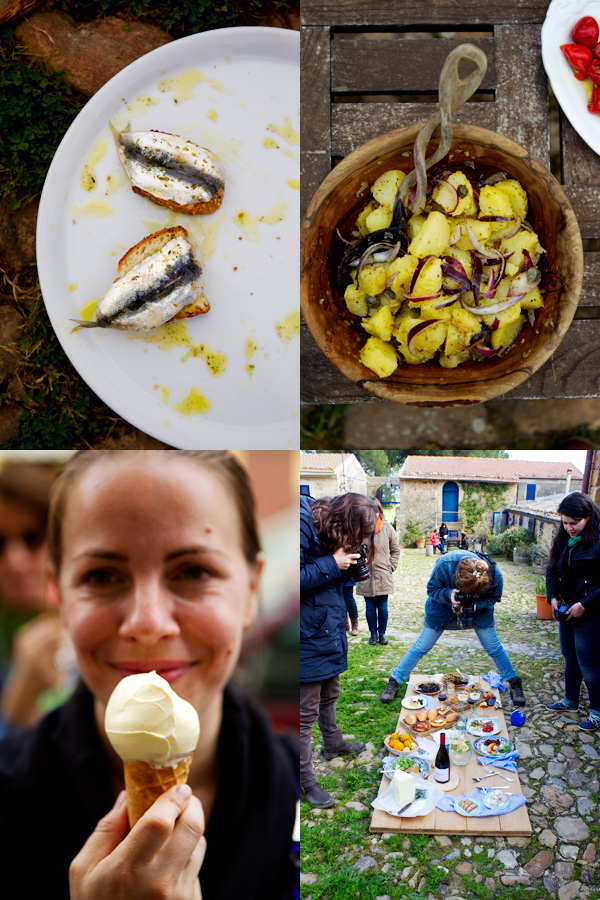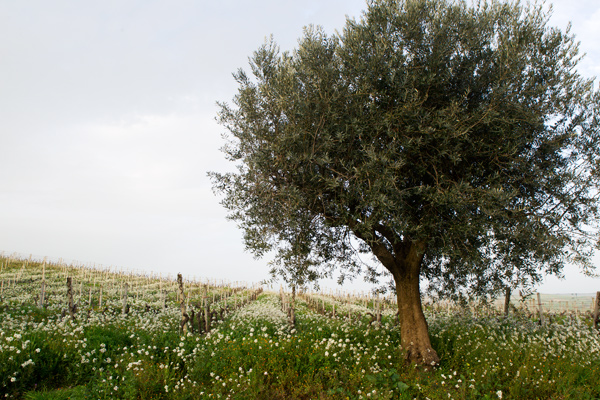 We took a leisurely walk across the vineyard surrounding the main house.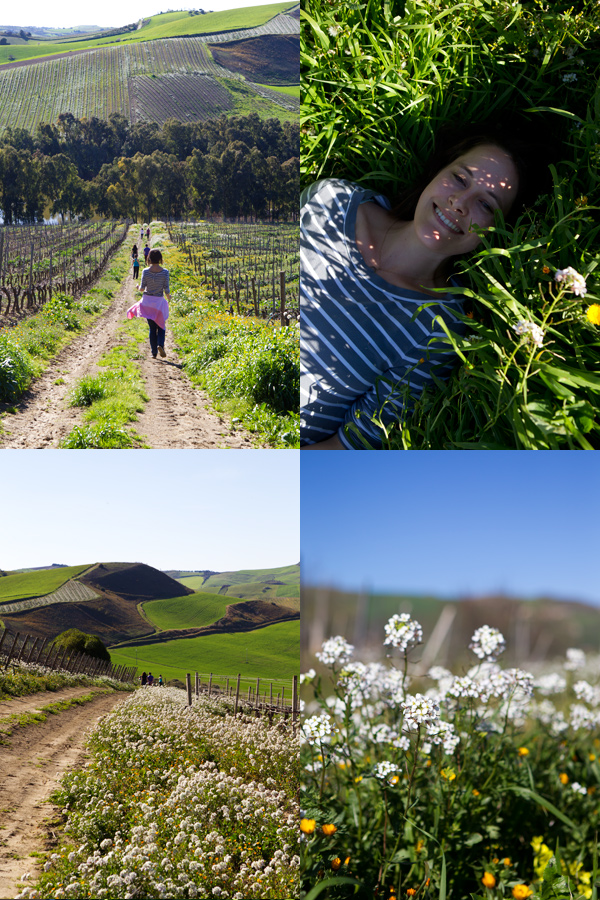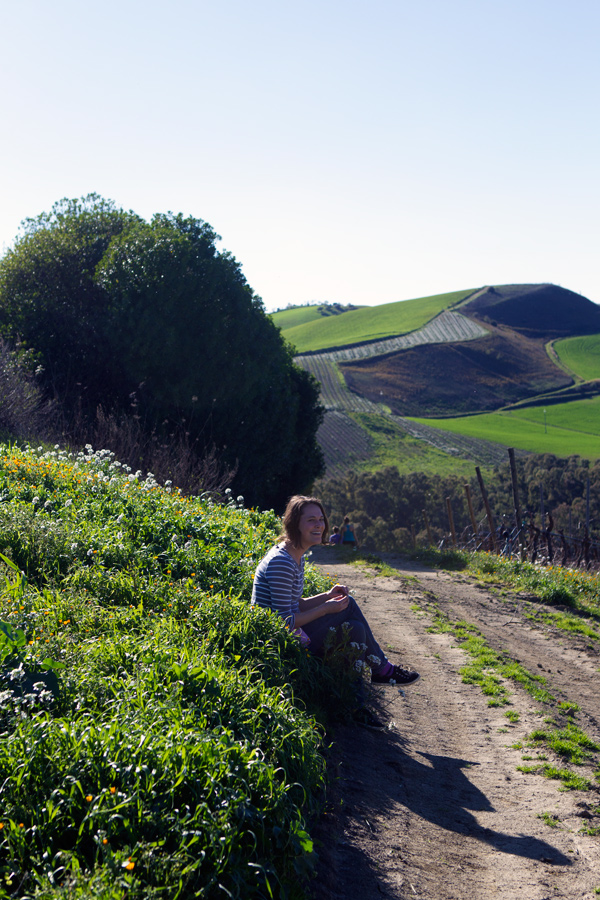 We visited nearby villages to learn about St Joseph festivities that occur on March 19th every year. Upon that day, people prepare intricate altars adorned with flowers, citrons, oranges, fava beans, cakes, breaded loaves of bread, and cookies. The making of bread is an art in itself.
.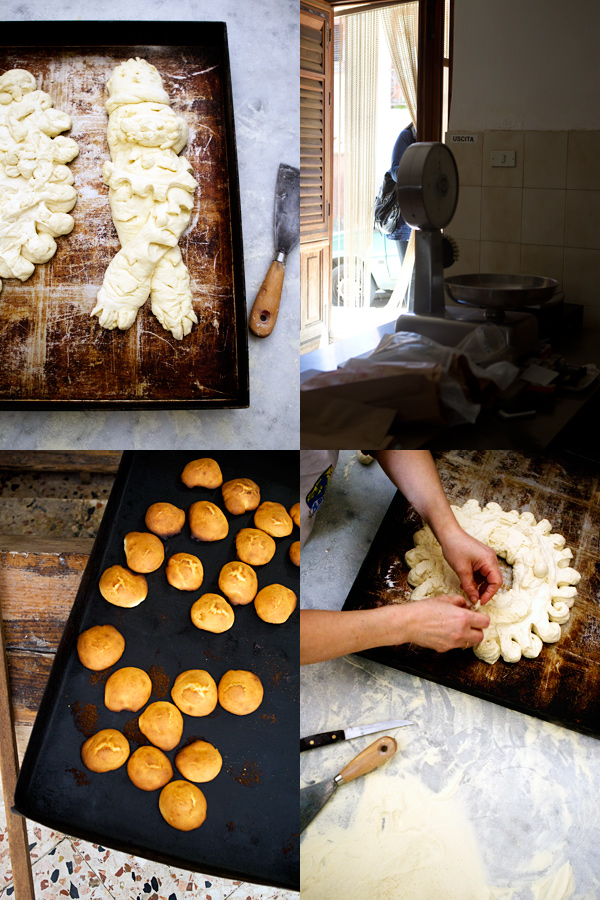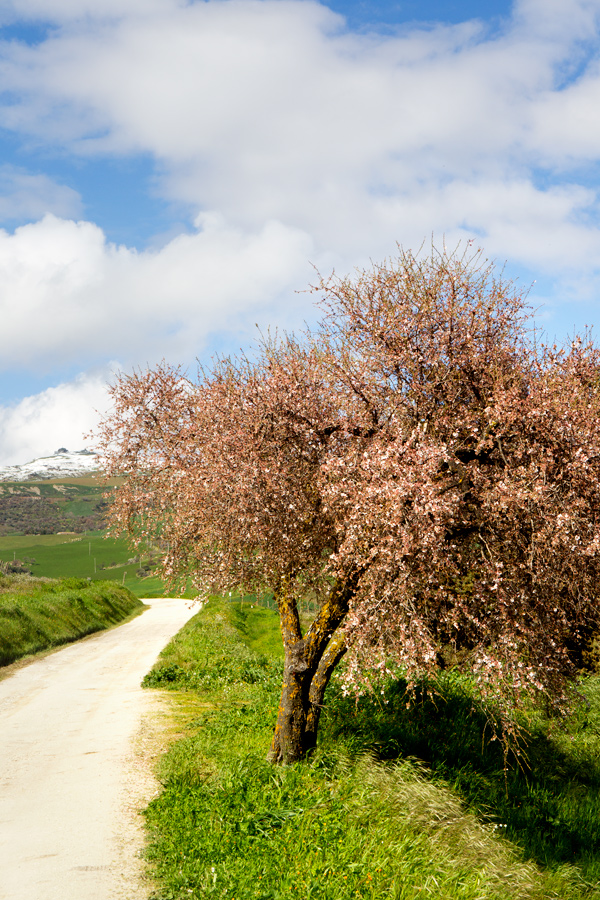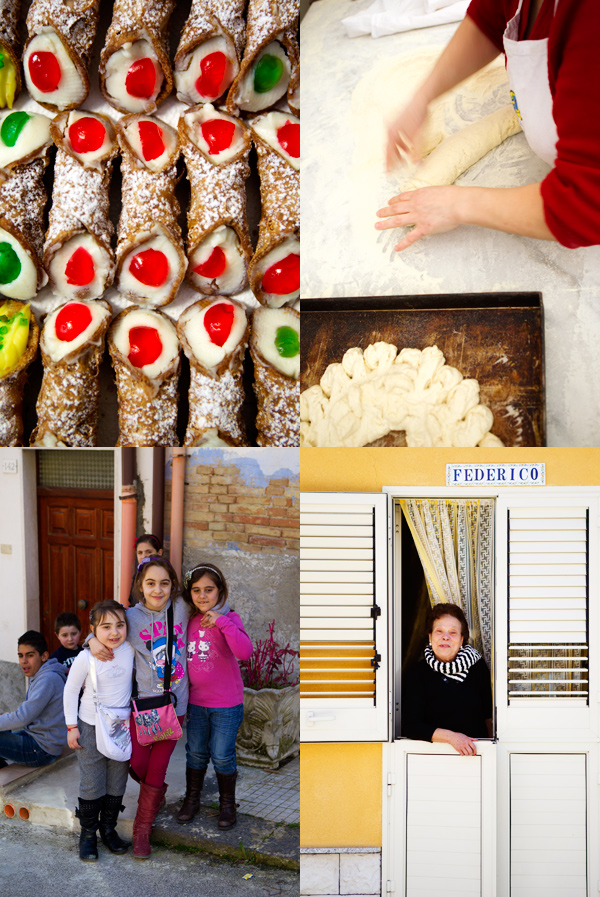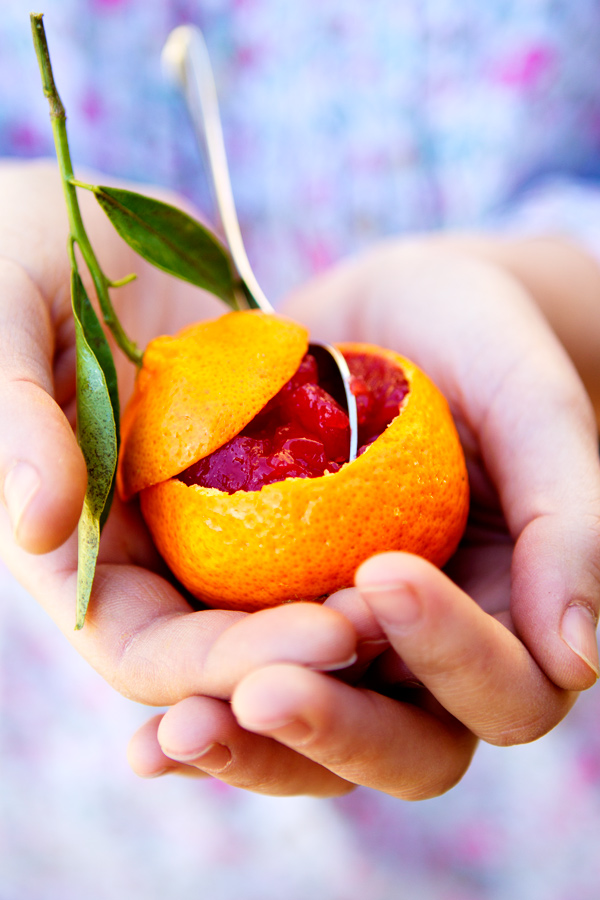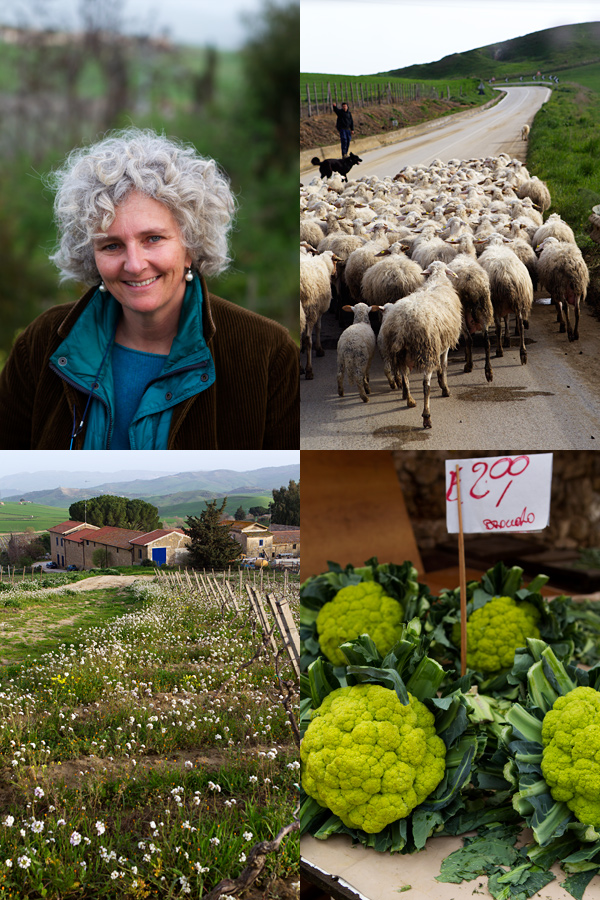 Fabrizia – Case Vecchie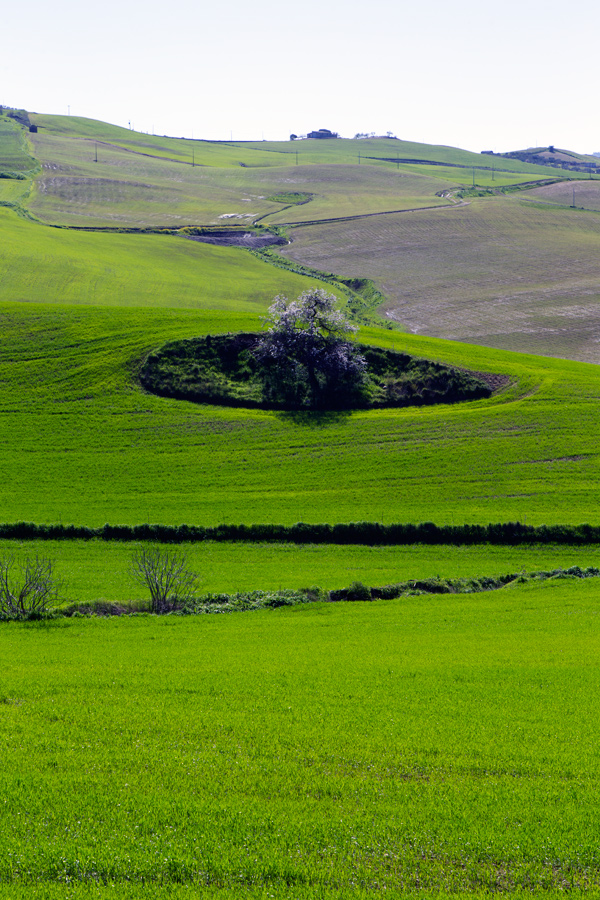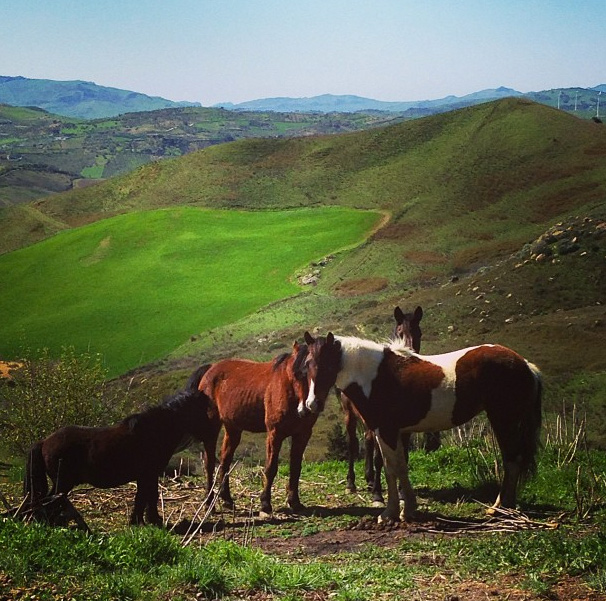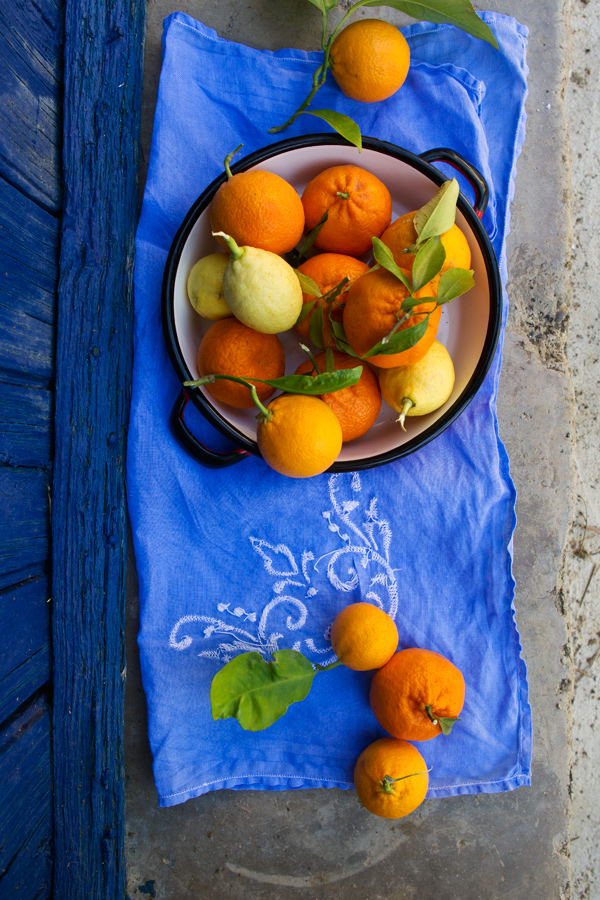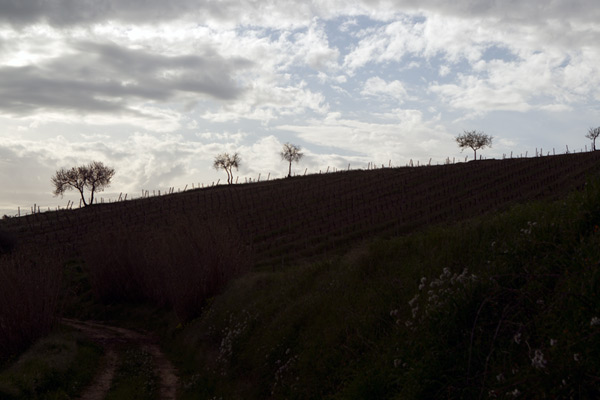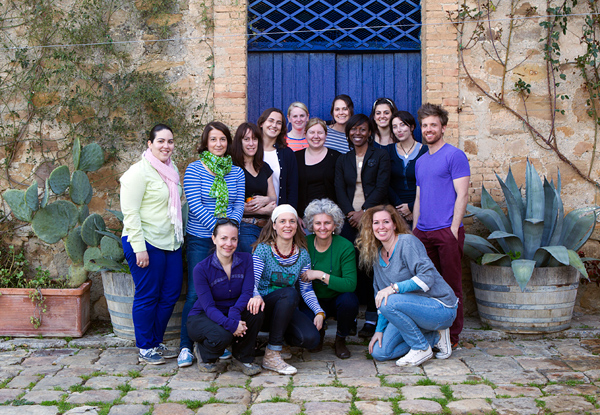 Our group at Case Vecchie
We did all of these things during a week in March this spring.
And because of it, I made friends. New ones. Keeping old ones strong and tight.
And thanks to it, we sampled heartwarming foods: Fabrizia's welcoming cooking.
Like this down-to-earth orange salad that delighted everyone.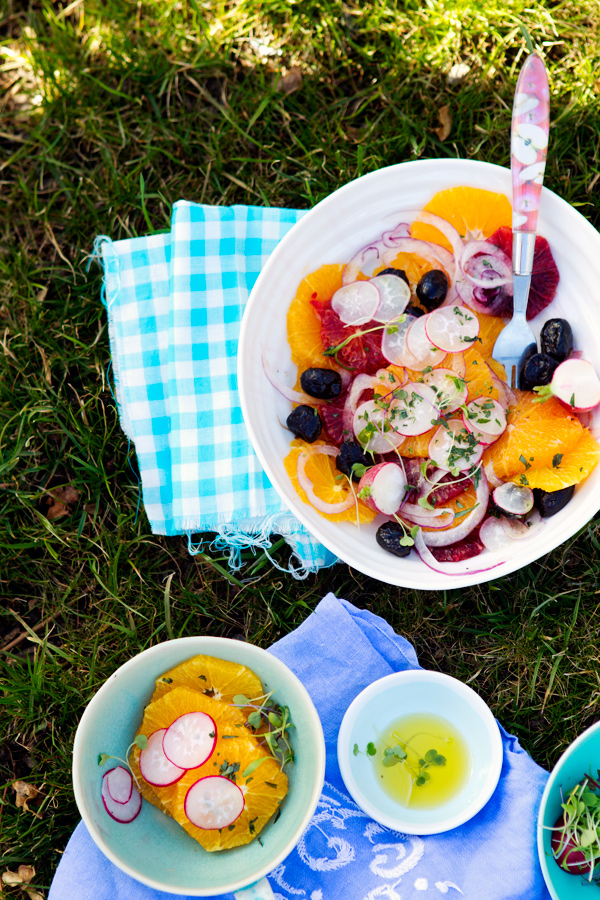 Because of it, I knew that I would have to return to Sicily.
To experience it all over yet another time.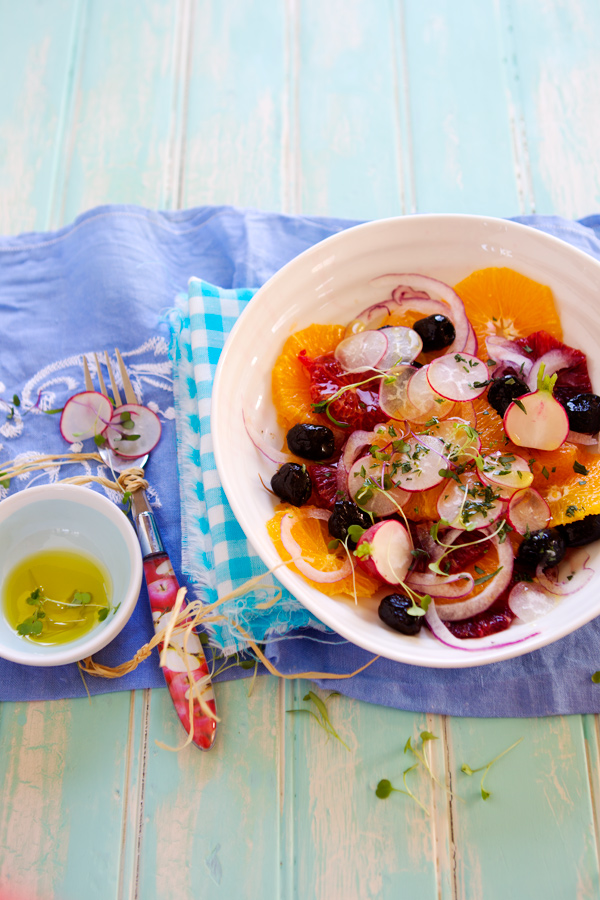 Sicilian Orange and Olive Salad
Sicilian Orange and Olive Salad
Adapted from Coming Home to Sicily by Fabrizia Lanza
You need:
4 blood oranges
1 small red onion, finely sliced with a sharp knife, or mandoline
12 oil-cured black olives, pitted
A small bunch of radishes, finely sliced
4 anchovy fillets, coarsely chopped
Dried oregano
1/4 cup extra-virgin olive oil
2 tablespoons red wine vinegar
Sea salt and pepper
Steps:
With a sharp paring knife, remove the peel from the oranges. Slice the oranges and transfer them into a large bowl.
Add the onion, olives, radishes, and anchovies.
Gently toss the salad with the oil, vinegar, and oregano. Season with salt and pepper, and serve.