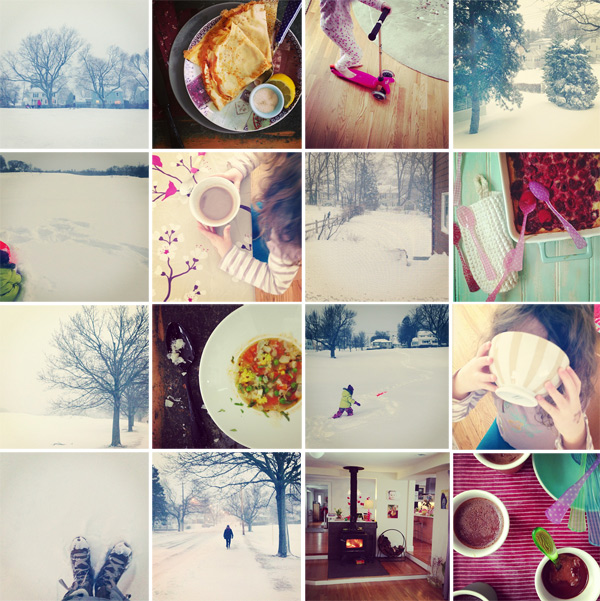 Blizzard in Boston, photos taken with my phone!
I didn't yet know what it was like to wake up to walls of snow blocking the doors. I didn't yet know what it was like to live in a ghost town where cars were not allowed to drive after 4 PM on Friday.
The wind blew strongly. The snow fell down steadily. They called it a blizzard. It was impressive. It was magical and everything they had predicted.
Massive.
So when we woke up on Saturday and rushed to the bedroom window to look outside, I knew right away what we were going to do:
-Make crêpes for breakfast since Lulu asked for them right away!
-Take my snow shoes with her on the sled behind, and walk to the hill near our house–we were alone there!
-Have a hot chocolate when we came back.
-Make a large pot of hearty soup for lunch with vegetable galettes.
-Bake desserts to keep us company–Lulu asked for the chocolate ones.
-Read and play by the fire while Lulu zoomed through the house on her scooter.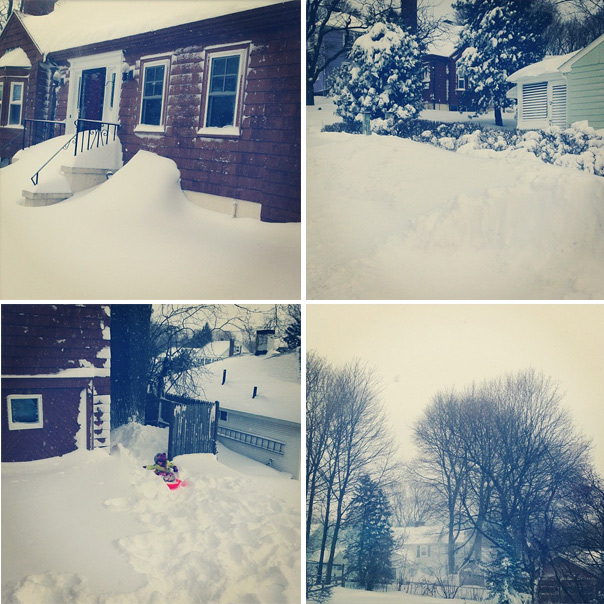 Our house under the snow
Oh how much I love that snow!
This weekend will stay in our memory for a long time.