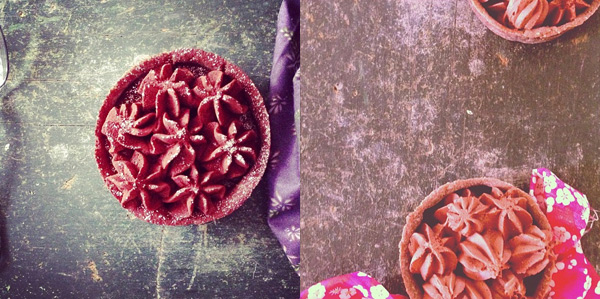 Hello everyone,
I am waiting for my camera to be fixed so in the meantime, while I am not taking many pictures, I am still cooking a ton. These two pictures, for example, were taken last week with my phone. Now that I am the owner of an Iphone (yes, it took me that long, and I will spare you the details of why it did), I am enjoying my camera and playing with Instagram! A new toy!
I love it!
I will be back soon with a recipe. Hopefully before next week and February 14th when it looks like a lot enjoy chocolate.
At home, chocolate is a yearly deal.
Somehow the week always feeling better when there's chocolate in the middle of it, and at both ends.
For you too?