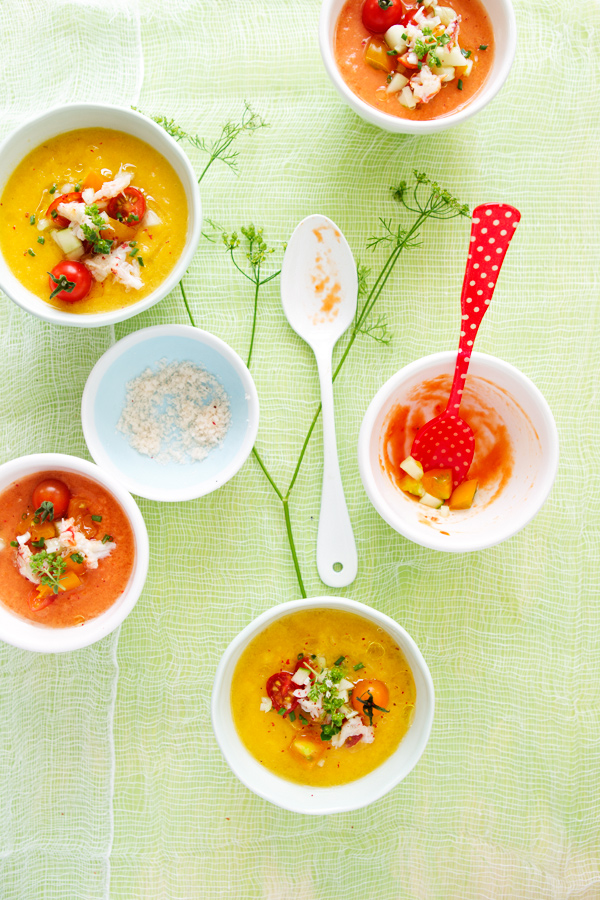 Summer Gazpacho Recipe
I had talked to you about this delicious summer gazpacho I had prepared a while ago. I had so much fun creating this recipe. Especially as I played with color, using yellow tomatoes and pepper for one batch, and the red variety for another batch. This summer soup is finished with a topping made of shrimp, cherry tomatoes, and cucumber.
Friends who came over to share it with us loved it. I hope you love it too!
It's a recipe I wrote for the Boston Globe. You can find the recipe by following this link.