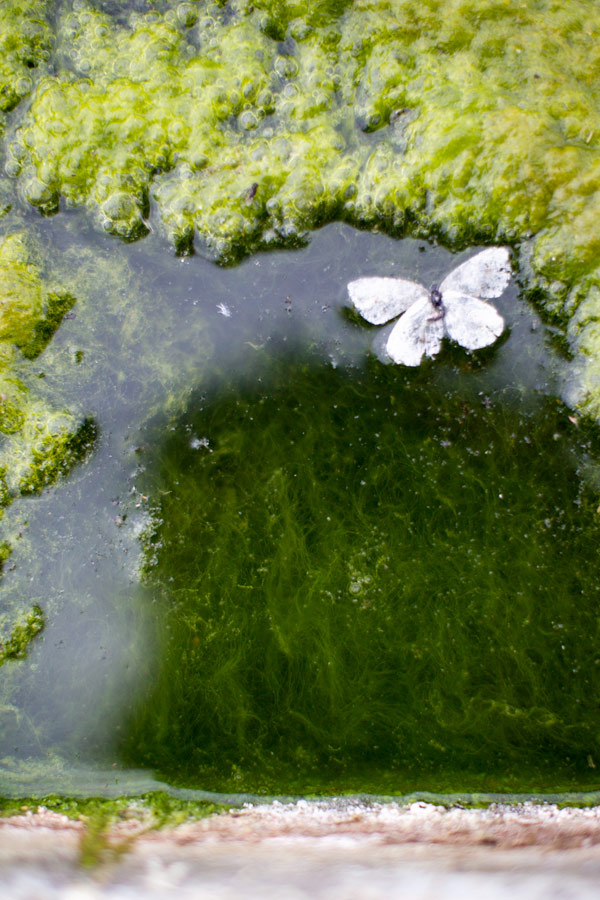 A walk through the village this morning involved a few stops on the way to visit the cows and pick poppies on the path leading to the field.
"C'est pour papa !" (It's for daddy!) Lulu exclaimed holding a coquelicot in her hand. She was counting the days until her papa arrived to meet us.
"Tu n'as pas changé !" (You have not changed a bit!) Madame G. told me when she caught sight of Lulu and me by the village fountain. She was hobbling with a cane in her hand. I realized I had not seen her in a few years.
"Merci, " I said with a smile. "Vous êtes trop gentille ! " (You are too nice.)
I felt blessed for the encounter. Reminding me of my childhood in the village.
After lunch, Lulu picked raspberries, blackberries, and strawberries with Mamie and together, they read some of my old Heidi books. And when they were done and we had an afternoon swim, I baked an apricot clafoutis with pistachios for our afternoon goûter, and I prepared a salade de cocos rouges for dinner.
It was simply a delicious summer day à la campagne.
And I felt lucky that we had it.
Hoping for another similar one the next day.
And by the way, tell me one thing, are haricots cocos rouges called kidney beans in English?
Update: Thank you Estelle, Sally, and Allison for letting me know. Now I know they are called cranberry beans!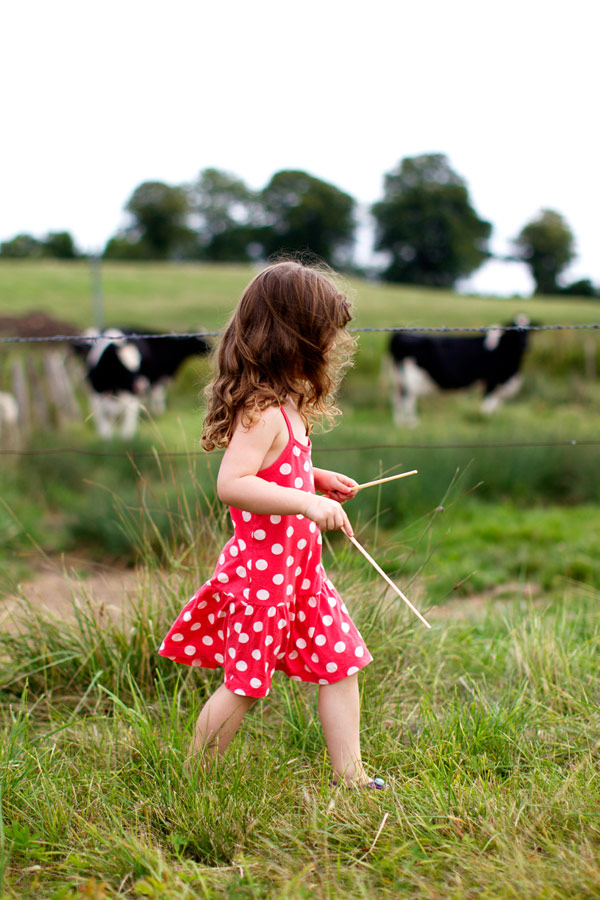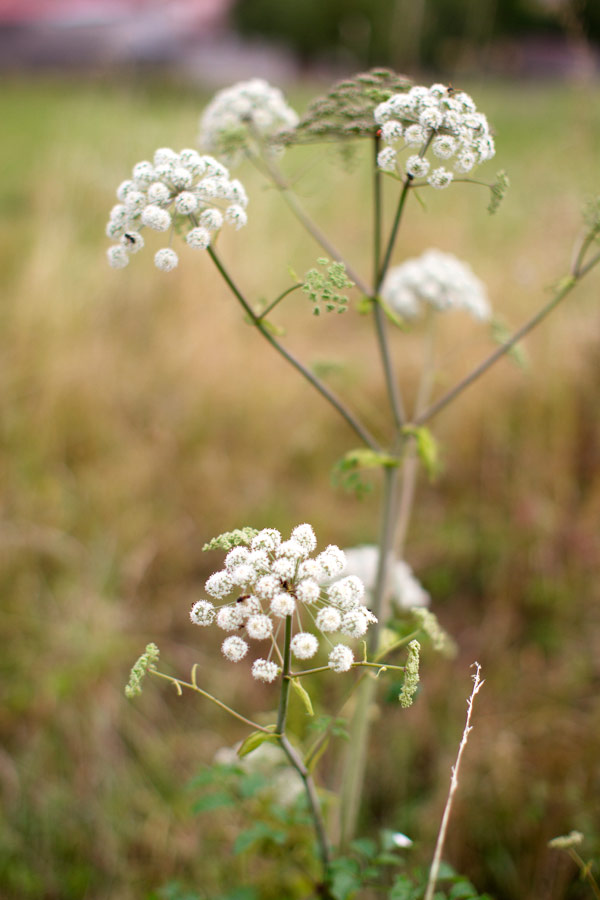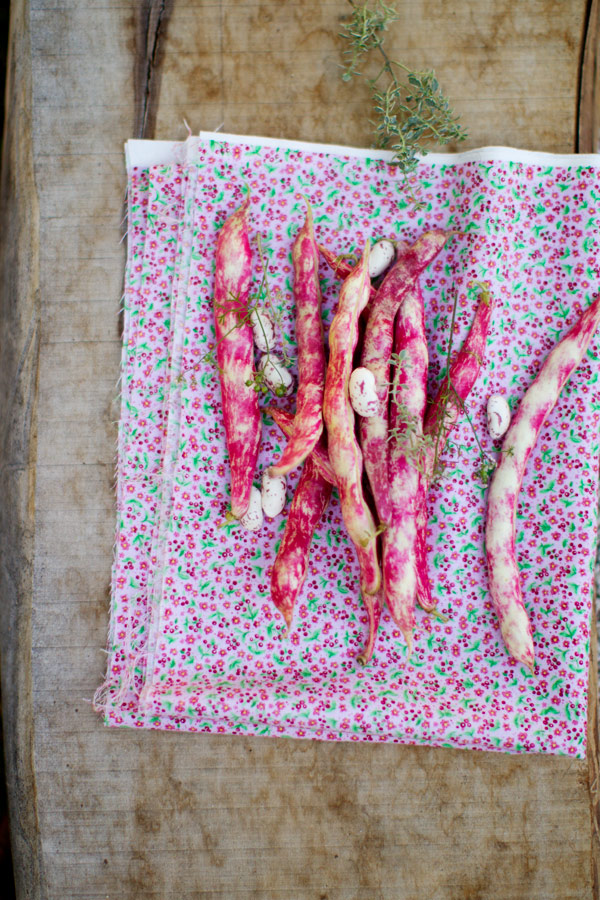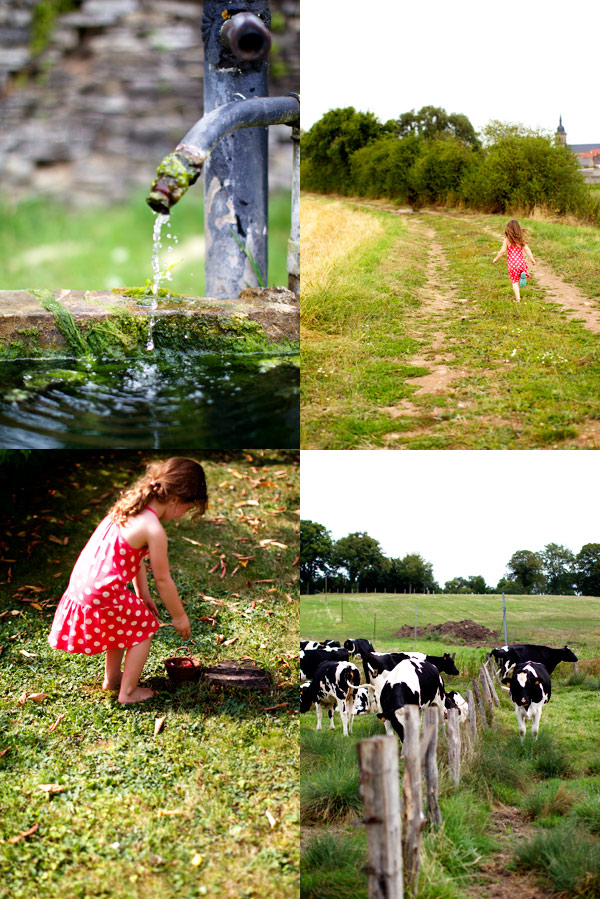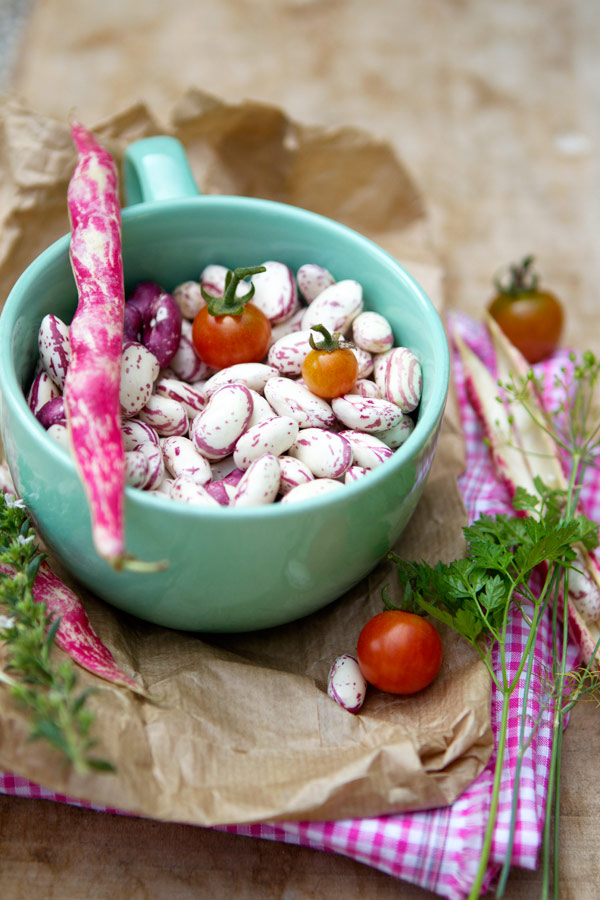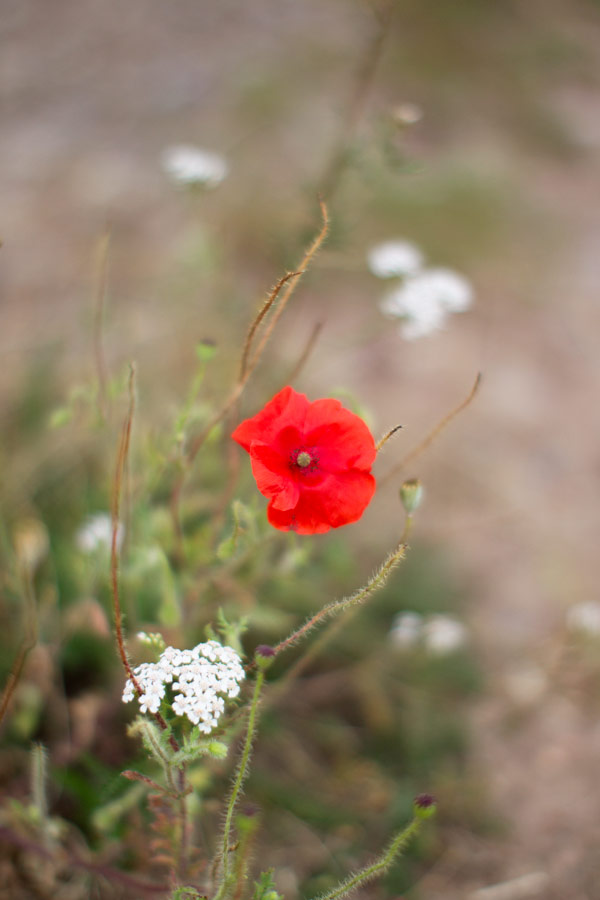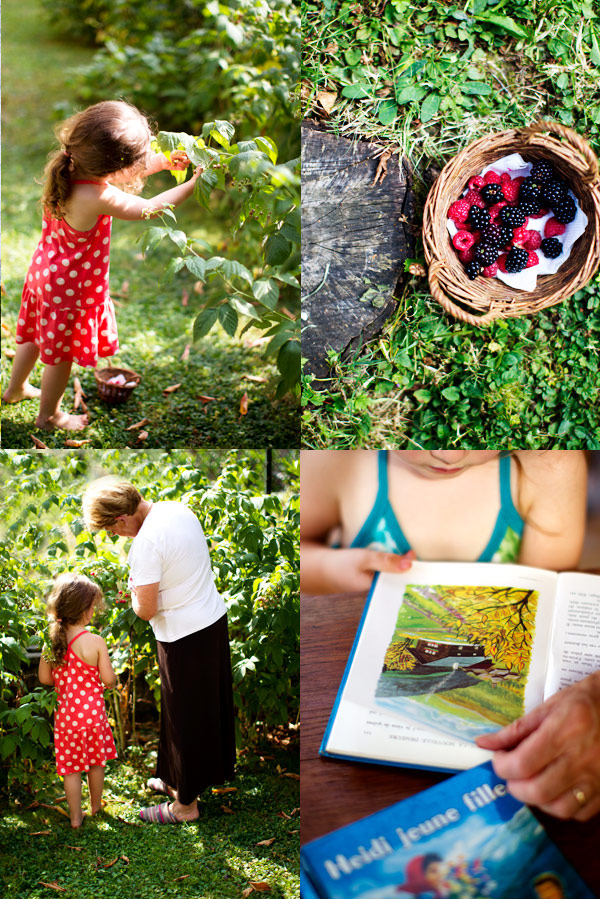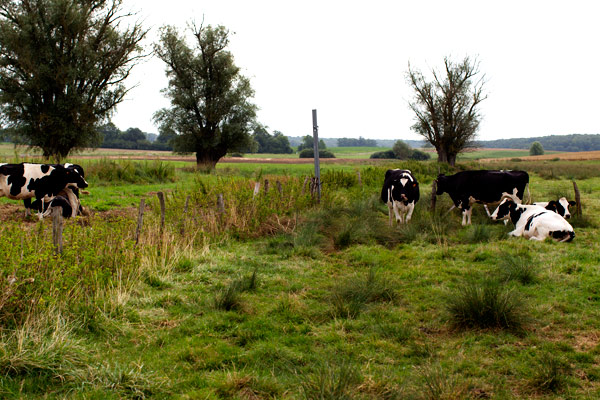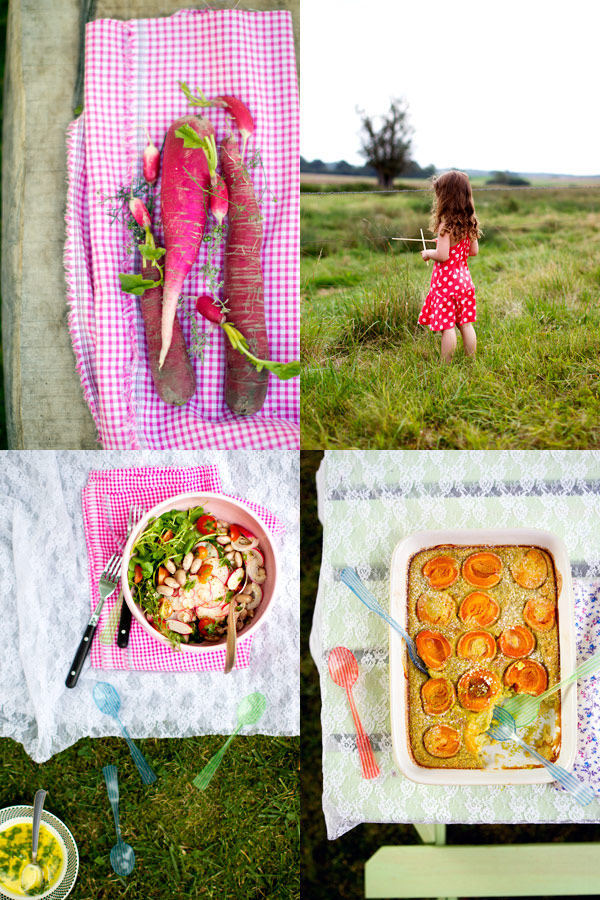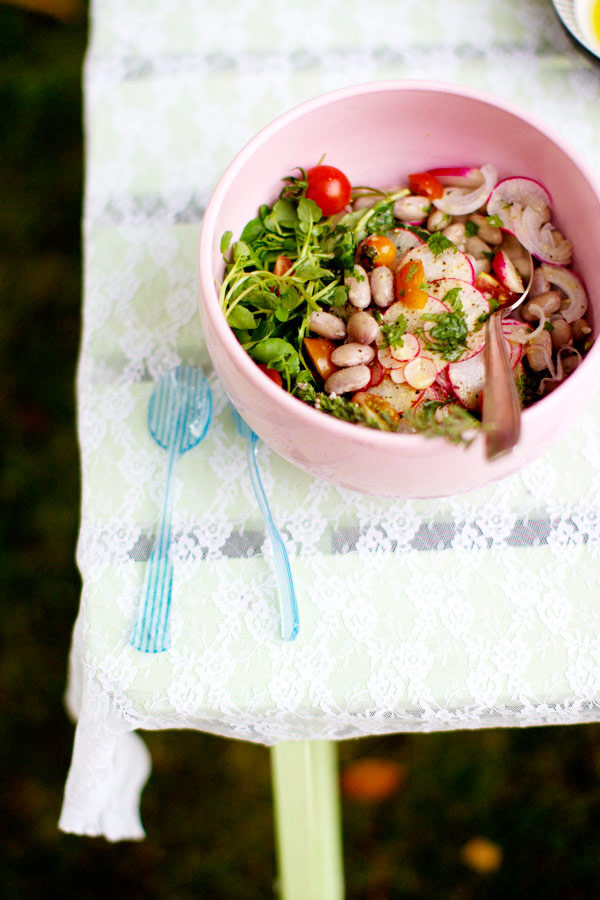 Cranberry Bean Salad with watercress, radish, and cherry tomatoes
Cranberry Bean Salad recipe with Watercress, Radish, and Cherry Tomatoes
You need:
2 cups (10.5 ounces; 300 g) fresh cranberry beans (removed from pods)
1 twig of thyme
1 bay leaf
Sea salt and pepper
1 teaspoon moutarde de Dijon
2 tablespoons Melfor Alsatian Honey Vinegar (which I used) or apple cider vinegar
6 tablespoons olive oil
1 small spring red onion, finely chopped
1 tablespoon chopped chervil
1 tablespoon chopped chives
2 cups cleaned watercress
1 long pink radish, finely sliced
4 small pink radishes, finely sliced
16 cherry tomatoes, quartered
1 fromage de chèvre frais (200 g) (1 fresh soft goat cheese), to serve
Steps:
Place the cranberry beans in a pot and cover with water. Add thyme and a bay leaf and sea salt and cook until tender (about 45 minutes, or less, depending on the size). Strain and let completely cool.
In a small bowl, add sea salt and pepper and the mustard. Stir in the vinegar and then emulsify the olive oil in. Add the fresh herbs and chopped onion; set aside.
In a large bowl, combine the watercress, cocos rouges, radishes, and tomatoes. Add the dressing and toss gently. Serve with soft goat cheese on the side.
Le coin français
Salade de cocos rouges, cresson, radis, et tomates cerises
Ingrédients :
300 g de haricots cocos rouges nettoyés
1 brin de thym
1 feuille de laurier
Sel de mer et poivre
1 càc de moutarde forte de Dijon
2 càs de vinaigre Melfor ou de vinaigre de cidre
6 càs d'huile d'olive
1 petit oignon rouge frais, haché finement
1 càs de cerfeuil finement haché
1 càs ciboulette hachée
2 poignées de cresson
1 gros radis rose long, coupé en fines tranches
4 petit radis roses, coupés en fines tranches
16 tomatos cerises, coupées en 4
1 fromage de chèvre frais (200 g), pour servir
Etapes :
Mettez les cocos rouges dans une casserole et couvrez d'eau. Salez et ajoutez une feuille de laurier et un brin de thym. Faites cuire pendant 45 minutes, ou moins, jusqu'à ce qu'ils soient tendres. Egouttez et laissez refroidir.
Dans un petit bol, ajoutez du sel, du poivre, et la moutarde. Ajoutez le vinaigre et émulsionnez avec l'huile d'olive. Ajoutez les herbes et l'oignon haché; mettez de côté.
Dans un saladier, mélangez le cresson, les cocos rouges refroidis, les tranches de radis, et le bouts de tomates. Assaisonnez avec la vinaigrette et mélangez délicatement. Servez cette salade avec le fromage de chèvre.