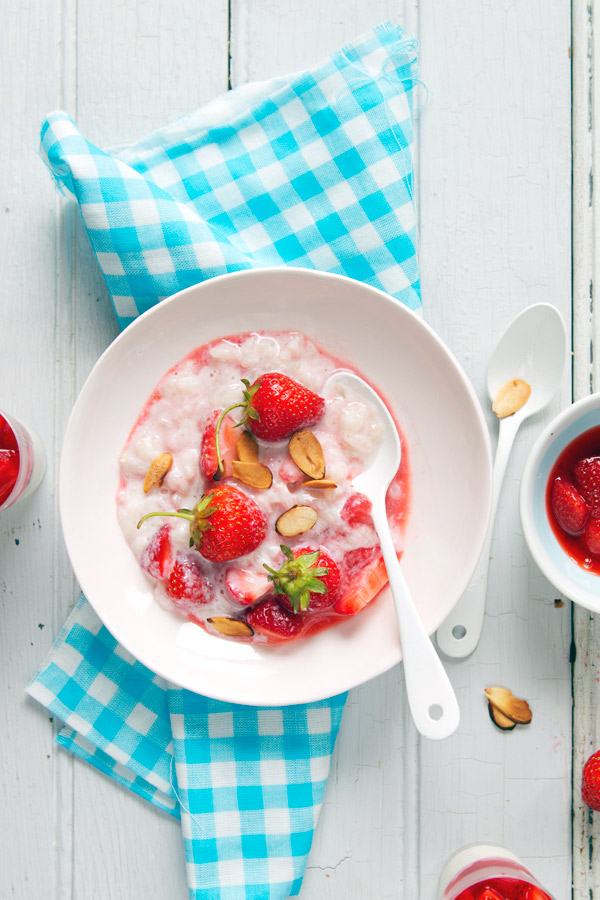 Rice pudding recipe with strawberries stewed in lemongrass and lime
This is the dessert I am going to make today from my book, as I'm invited to do a cooking demo in the office of Google in Cambridge.
A fun, and original venue, to say the least.
Do you know what makes me so happy about this recipe? The fact that I am using the first local strawberries of the season.
I am oh so excited about it all.
That's just how strawberries should always look and taste like.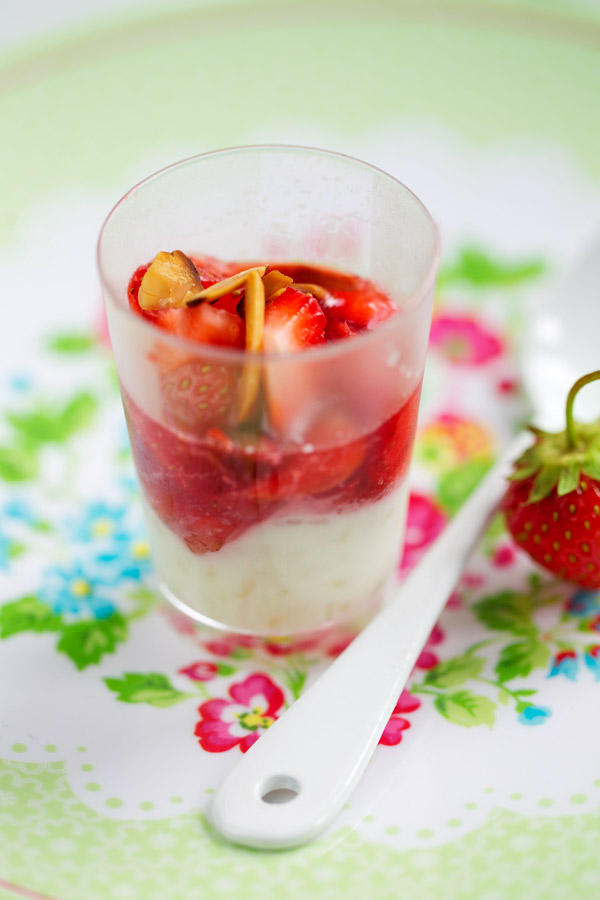 I was welcomed back home with a review of my book in the New York Times Sunday Book Review. What an honor and lovely surprise!